Tijana Kargovska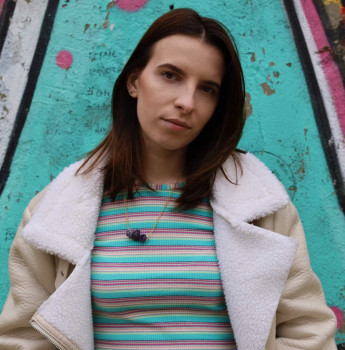 Netflix is currently among the top streaming services, with over 214 million paid monthly subscribers and counting. However, since the streaming platform is gaining more popularity on a daily basis, it's also being subject to hacking constantly. Users are constantly reporting that they've had their accounts hacked, but they all seem to be different.
Some have reported having their passwords changed, some say both their email and password changed, while some only notice shows they haven't ever played show up in the 'Continue Watching' section.
Regardless of whether your account was hacked to be completely taken over, or the person just wanted to fly under the radar, we're here to help gain access to your account again.
How can I know if my account has been hacked?
As we mentioned, if someone hacked your account, but you still have access to it, check the viewing activity - if you notice shows or movies you have never played, make sure to change your password.
Another sign that someone might have breached your account is receiving an email of unrecognized devices logging in. Netflix sends emails to protect your account, so if the login info that was sent to you doesn't seem familiar, make sure to change your password.
Additionally, being unable to log in, or receiving 'Wrong email/password' is another sign of your account being hacked.
How can I keep my Netflix account safe and gain back access?
1. Check user activity - Logins, and watching history
If you're still able to access your account, but you've noticed some suspicious action in the 'Recently Watched' section, you need to change the password. If someone already has access to your account, it might be a matter of time before they change your email and password as well, making it much more complicated to get it back.
You can log in to your account using the web browser, and look into your watching activity, and users that have logged in. Your list will look like this: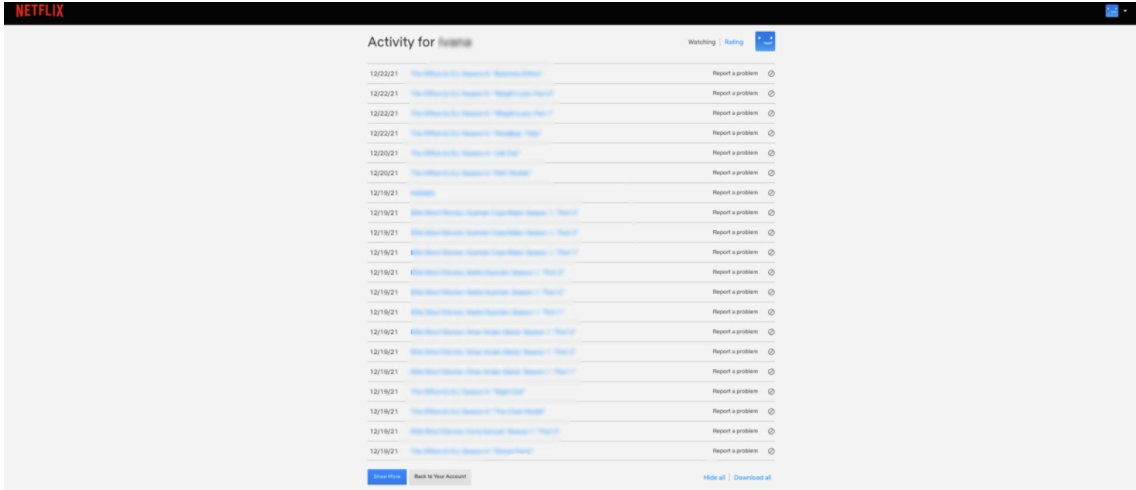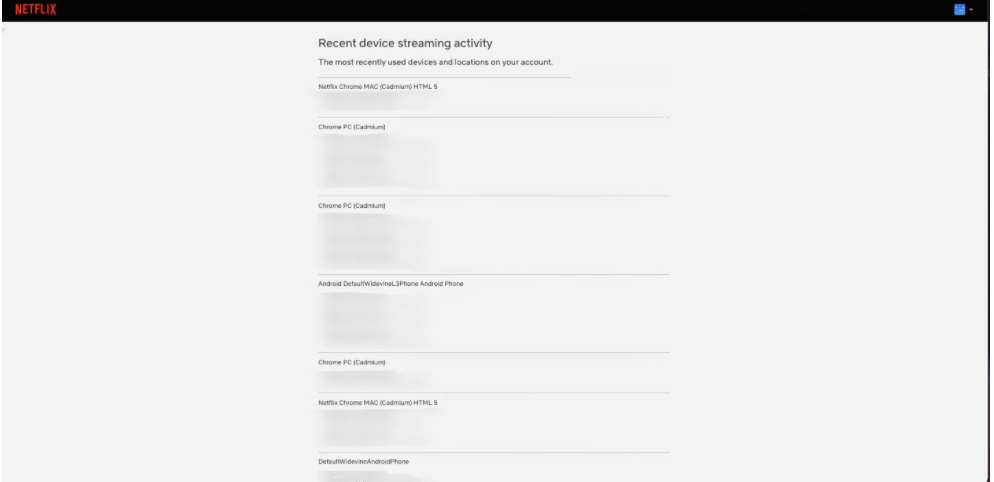 2. Change your password, and log out of all devices
The optimal solution for those who still have access to their Netflix account is to change the password and log out of all other devices after doing so. This will kick out whoever was watching content using your account, and keep it safe from any further possible hijacking.
You can change your password from both your mobile device and browser, but to do so, you'll be redirected to Netflix's website anyhow.
So, after entering your credentials, go to 'Settings', and click on change password.
The screen will look like this:

Make sure to click the box at the bottom 'Require all devices to sign in again with new password' to make sure all other users are kicked out of the account. Share the credentials with your friends or those sharing the account with you.
3. Changed email - What to do
If your account was hijacked, and your credentials changed, when logging in, you will receive this:

This means that both your email and password have been changed on Netflix, and you'll need to open your email.
Type 'Netflix' in the Search Bar. Netflix sends out emails when changes such as these happen, to double-check and keep you safe.
After you find the email containing this information, scroll down to find the link to 'Contact Us' and 'Help Center'.
4. Never received an email about password/email change - What to do
If you can't find an email from Netflix informing you about these changes, go to Netflix again.
In the logging in section, click on 'Need Help?'. Next, click on the 'I don't remember my email/phone number'. Type in your full name, and the credit card information that you used to purchase the subscription, and click on 'Find Account'.
Note: if the person who hacked your account made sure to change all information - password, email, credit card info, it might be a little hard for you to get back your account.
Try contacting Netflix's Customer Support. But don't worry, a lot of users have reported getting their accounts back after asking Netflix Support for help!
If you liked this article, check out: What Is My Netflix Service Code and How to Use it?