Tijana Kargovska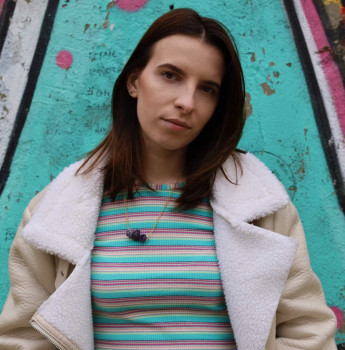 Discord is currently among the favorite streaming platforms for gamers, since they're able to communicate via audio calls while streaming their gaming content.
Netflix, on the other hand, is available on a fair number of devices, and although streaming online to another user was not possible previously - it is now.
Discord's developers found a way to make streaming Netflix online possible on their platform, and with COVID being around, people are in need to connect to each other like they used to - so watching a good documentary online together is a close second.
Even though it might sound too complicated for those who are not gaming and using the platform, no need to worry.
We will guide you through the process of streaming Netflix on Discord, step by step.
How do I stream Netflix on Discord?
As we mentioned, there are several steps you have to go through before you stream Netflix movies on Discord.
However, bear in mind that a big number of Discord users have reportedly experienced issues with their audio being turned off while streaming. Therefore, after you finish the steps of this first section, and have no sound once you play content, read through the information provided in the second section.
Open the web browser (preferably Google Chrome), and log in to Netflix.
Go to the Discord app, and double-check if you're connected to a server.
From the menu find 'Settings', and click on the 'Activity Status' you want to choose.
After clicking 'Add it', select the tab from your browser you want to stream - in this case, that's the tab where you have Netflix open.
After you close 'Settings', click on the 'Screen Share' feature in the lower-left part of the screen. The icon looks like a monitor with the 'Play' icon next to it.
In the pop-up, select the tab you want to screen share. You will also be able to choose the resolution and the frame rate in this section.
Click the 'Go Live' button, and you will start streaming.
Note: Something that's pretty interesting about the streaming part, you can also leave the camera on, so the user who is joining your stream will be able to see you while watching the movie too.
How do I fix the audio issue while streaming?
As we mentioned, a big number of Discord users experience this problem. You start streaming content, but there's no audio. In case this is the case with you, we will explain how to fix it.
On an additional note, it would be better if further on you double-check the audio settings with the steps provided below before you start streaming. This way everything will run smoothly, and you won't ruin your movie night by solving technical issues instead of watching. Additionally, bear in mind that the same issues might happen regardless if you're streaming through the web browser, or if you have the app downloaded and installed.
The biggest cause of why this issue is happening so often is that Discord needs to have administrative access to your computer. If it does not, this particular issue happens. In order to fix this problem, make sure to go to your computer Settings, and give Discord administrative access, so you can start streaming on Discord smoothly.
Another possible cause can be the drivers on your computer being broken. If they are, you won't be able to stream audio along with the visual. Make sure to troubleshoot the drivers to check if the issue is coming from there.
The last possible cause is the platform having bugs in the Share Screen section. If something breaks a part of the connection, an issue such as having no audio can happen. Unfortunately, if this is the reason you're experiencing issues when you're trying to live stream movies, there's not much that can be done, except trying again later.
Please note, if you're a Mac user, there are additional steps you need to take in order to give permission and access to your audio to Discord.
Follow these steps to do so.
How to fix the black screen problem on Discord
Another common issue that Discord users are complaining about is the black screen. Regardless of whether you're using the streaming services to stream a movie or stream your game - receiving the black screen issue is a common problem.
Luckily, this too is fixable.
The app needs an update - if the Discord app that's been installed on your computer has not been updated in a while, this might cause the issue of the black screen. Make sure to update it, and try streaming again.
Disable hardware acceleration settings - having hardware acceleration settings set as 'On' is another possible cause. Make sure to toggle the button next to this feature in order to fix it.
Too many programs running in the background - if your computer has too many programs running in the background, it might start causing issues such as this one. Make sure to close programs that are not necessary.
Cache memory - try clearing the cache memory on Discord from your computer settings. This might be causing the problem, and nothing that's stored in the cache memory is necessary for your app to function properly.
Note: For those users who prefer watching Netflix from their phone, and would like to stream Netflix on Discord from their phone, this, unfortunately, is not an option, and the same goes for both iOS and Android users. To stream Netflix, you will need to do this using your computer.