Tijana Kargovska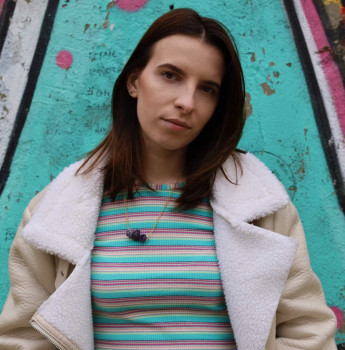 In case you switched to a Business Account by mistake, or you simply wish to keep using your Business Account as a Personal or Private Account, you can do it and it's not as complicated as it seems. Having a Business Instagram profile has its perks, such as Instagram Insights, switching to a Personal Account might be what you need. You can keep using the profile, keep the followers and posts, but simply switch it to a person using it.
How to switch your Instagram Account from a Business / Creator Account to a Personal Instagram Account
To switch the Business or Creator Account from Instagram you'll need to open the Instagram app and go through the following steps.
Open your profile by clicking on your picture in the right-hand corner, and tap on the three horizontal lines in the upper right corner.
After being redirected to a new page open 'Settings', click on 'Account'.
Scroll down to the bottom of the page, and click on 'Switch Account Type'.
You'll be given the options to 'Switch to a Creator Account' from a Business Account and vice versa or 'Switch to a Personal Account'. Click on 'Switch to a Personal Account'
Once you've completed these steps, your account will be set as a personal profile, and you can keep using the account without worrying about algorithms.
How to switch to a Private Account
In case you want to make your Personal Account private in order to keep using it personally, follow these steps:
After opening your profile, go to 'Settings' again. Click on 'Privacy'.
On the new page, under 'Account Privacy', toggle on 'Private Account' in order to switch it.
How to deactivate a Business Account
If you simply need a break from your Brands and Businesses account, or your brand is seasonal so you wish to turn it off until you need it again, here's how you can do so.
You'll need to open Instagram from desktop.
Open the Business page, and click on 'Edit Profile.
Scroll down to the bottom of the page, and in the bottom right corner, you'll see an option 'Temporarily disable my account'.
After clicking, you'll be redirected to a new page, where you'll be asked why you're disabling your account, and you'll need to enter your password in order to approve this action.
How to permanently delete your account
In order to do this, you'll need to be logged into Instagram from the web. Open the following link: Login • Instagram and follow the guidelines. Your account will be temporarily disabled for 30 days, after that it will be completely deleted.