Tijana Kargovska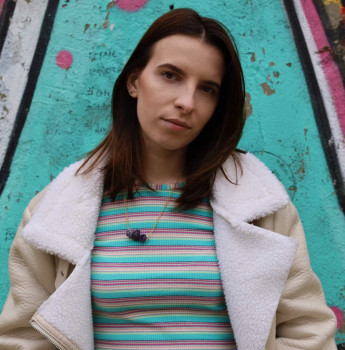 Key Takeaways
Open Snapchat > Find the chat where you need to send a voice message > Next to the typing section, tap and hold on the microphone icon > Release when you're done recording / Swipe to the left to cancel sending the voice message.
I quit Snapchat several years ago and decided to get back to the app just recently since it offers a more private communication platform.
However, since I got used to Instagram or Messenger, I often use the 'Voice Message' feature, especially if my hands are busy, or what I have to say is too long to be typed out.
I was worried about using Snapchat since, from what I last remembered, Snapchat didn't have the voice notes feature.
To my surprise, it got implemented in the meantime, which made my choice a lot easier.
If you're wondering whether Snapchat has voice messages and how to use the feature, check out the step-by-step below, where I'll explain everything there is to know on the topic.
Related: How to Turn On Ghost Mode on Snapchat.
How to send voice message on Snapchat
The step-by-step process for recording audio messages on Snapchat is the same for both Android and iOS users. Follow these steps:
Android and iOS
Open the Snapchat app and swipe right to open the Inbox section.
Open the chat where you need to send a voice message, and in the typing section, tap and hold on the microphone icon next to 'Send a chat'.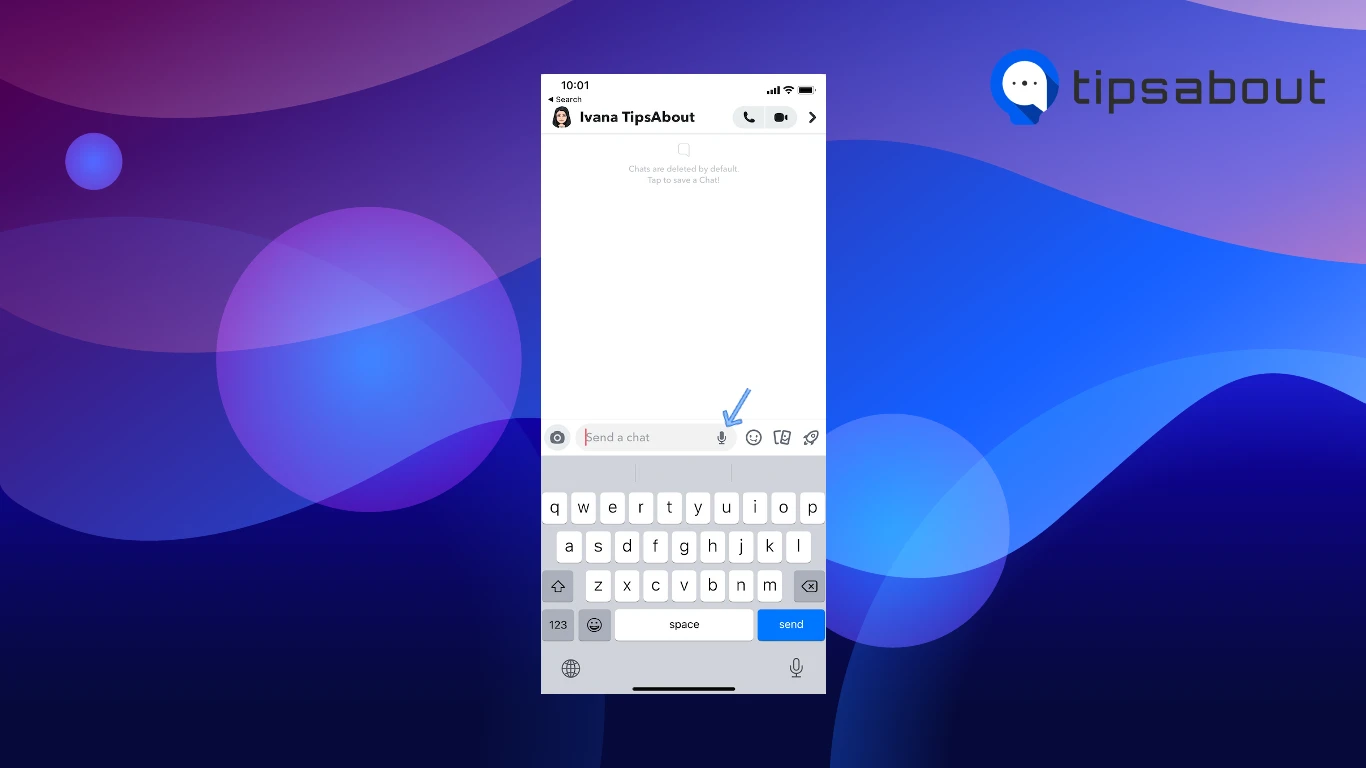 Once you start recording, red lines will show up in the recording bubble. When you finish recording, release the microphone icon and send the audio message.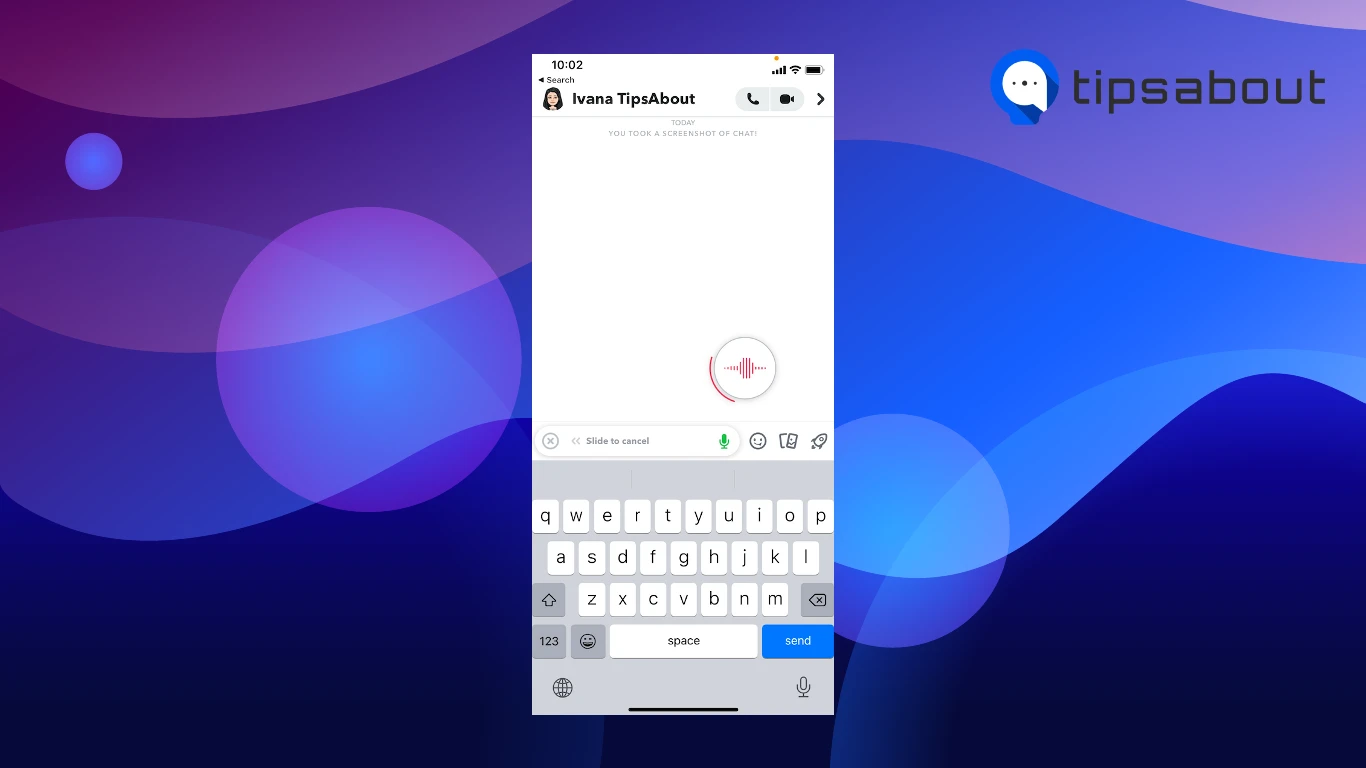 If you want to cancel sending the audio files, swipe your finger from the right to the left to cancel recording your message.
Desktop
To compete with all other major social media platforms earlier this year, Snapchat implemented 'Snapchat for Web', which is free for all users worldwide. Snapchat's web version was formerly available to Premium users only.
You can log into your account, check out new snaps, customize your Bitmoji, and do nearly everything you usually do when using the Snapchat mobile version.
However, there are some limitations when using Snapchat for Web. First, users can't take screenshots, the chat section blurs completely, and you will be unable to see anything. Second, the voice memos feature is currently unavailable for the Web version. If this changes in the near future, this article will get updated. Third, sent Snaps such as videos cannot be opened using the Web version; you'll be prompted to launch the mobile app on your phone.
In addition, when using Snapchat's Desktop version, your Bitmoji will be portrayed by holding a laptop, which can signalize to your Snap buddies that you're using the web version.
You might also like: How To Fix: Access To Snapchat Temporarily Disabled.
How long can a Snapchat voice message be?
Most social media platforms limit the voice messaging feature to up to 1 minute. Multiple sources mention the same limit for Snapchat; however, from what I noticed, voice messages can go a bit longer than that.
Snapchat has no official statements about the time limits to their feature, but after trying it out, it's safe to say that they can be up to 2 minutes, or maybe more.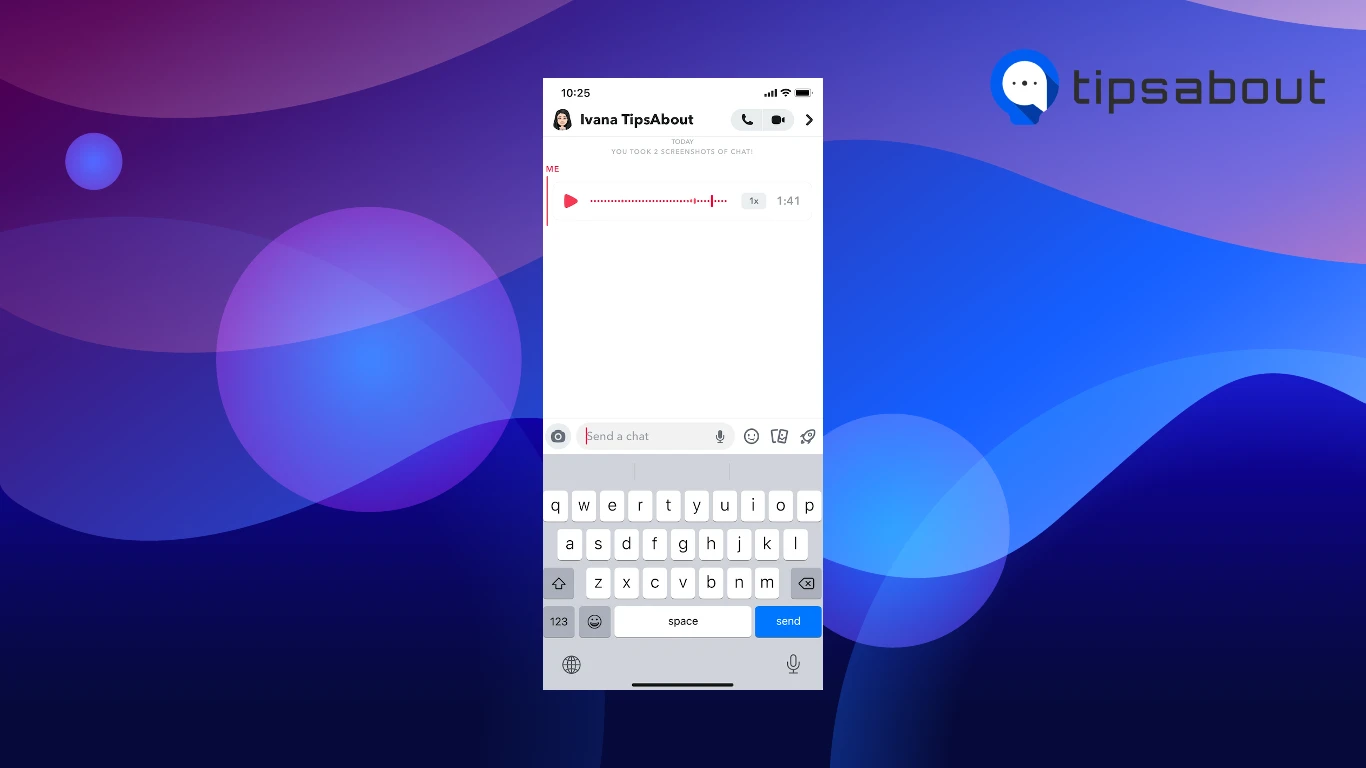 How to delete a voice message on Snapchat
It often happens to send voice messages to your friends, and something might slip your mind in the heat of the moment, so you wish to resend it.
It happens to the best of us, and you'll be glad to find out you can do so easily.
Follow these steps:
After recording and sending your voice message, tap and hold on the sent audio message.
From the menu that pops up, click on 'Delete' at the bottom.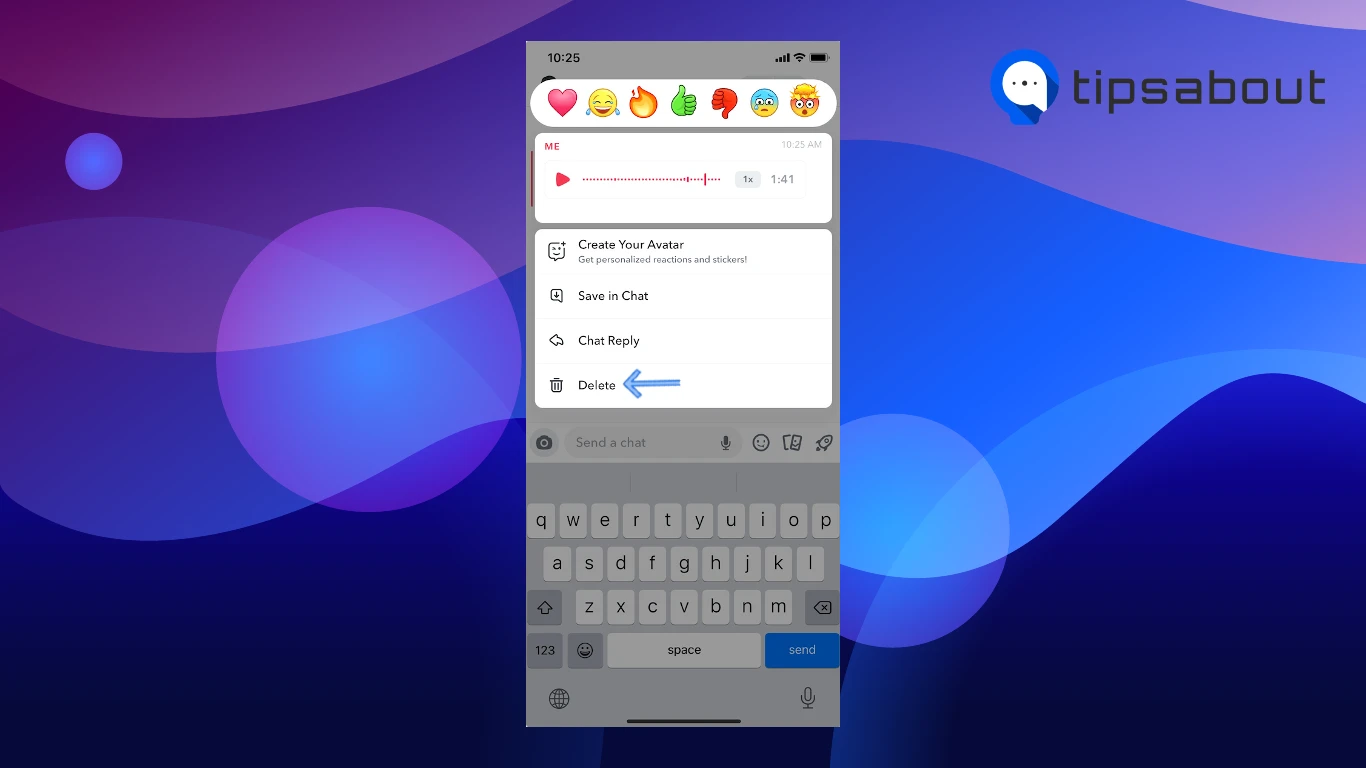 You might get a prompt message letting you know that the message might not get deleted due to server problems. You don't need to worry; this rarely happens.
Tap on 'Delete' again to confirm your decision. Bear in mind, the user/s will be notified of the deleted message, even though they won't be able to play it.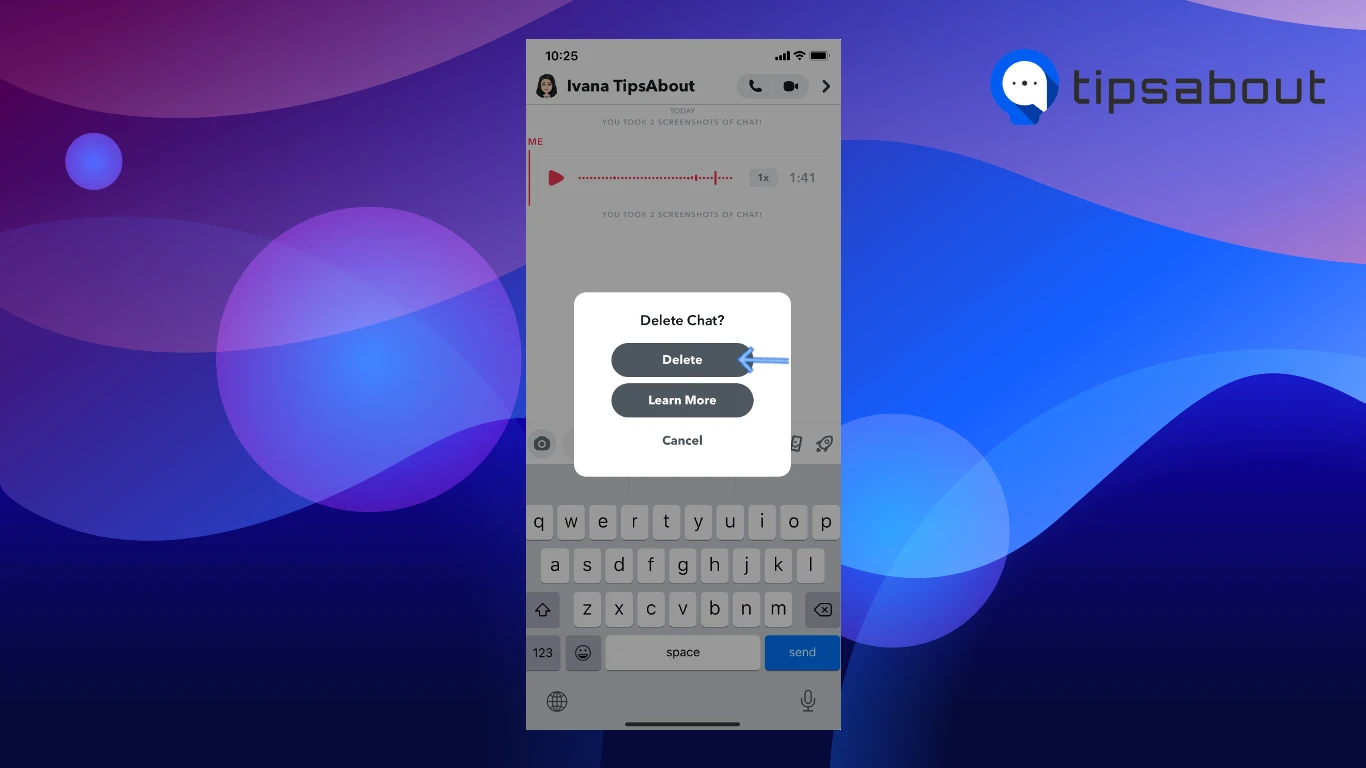 Can you listen to a voice message on Snapchat before sending it?
Unfortunately, no, you can't listen to a voice message on Snapchat before sending it. Similarly to all other major social media platforms, you can only hear the voice memo after hitting send.
However, if there's anything you don't like after sending the voice memo, you can always delete it, and try again. Check the steps mentioned above.
At the beginning of 2022, Snapchat released several new messaging features.
Chat replies - Users can now reply to individual messages, which, let's face it, often get lost in the group chat when there's something big going on. Tap and hold on a message, and tap on 'Reply'.
Bitmoji Reactions - Seven new Bitmoji reactions were added, making it easier for users to portray their real-time reactions. Tap on the 'Stickers' icon in the chat, and choose from the various Bitmoji reactions.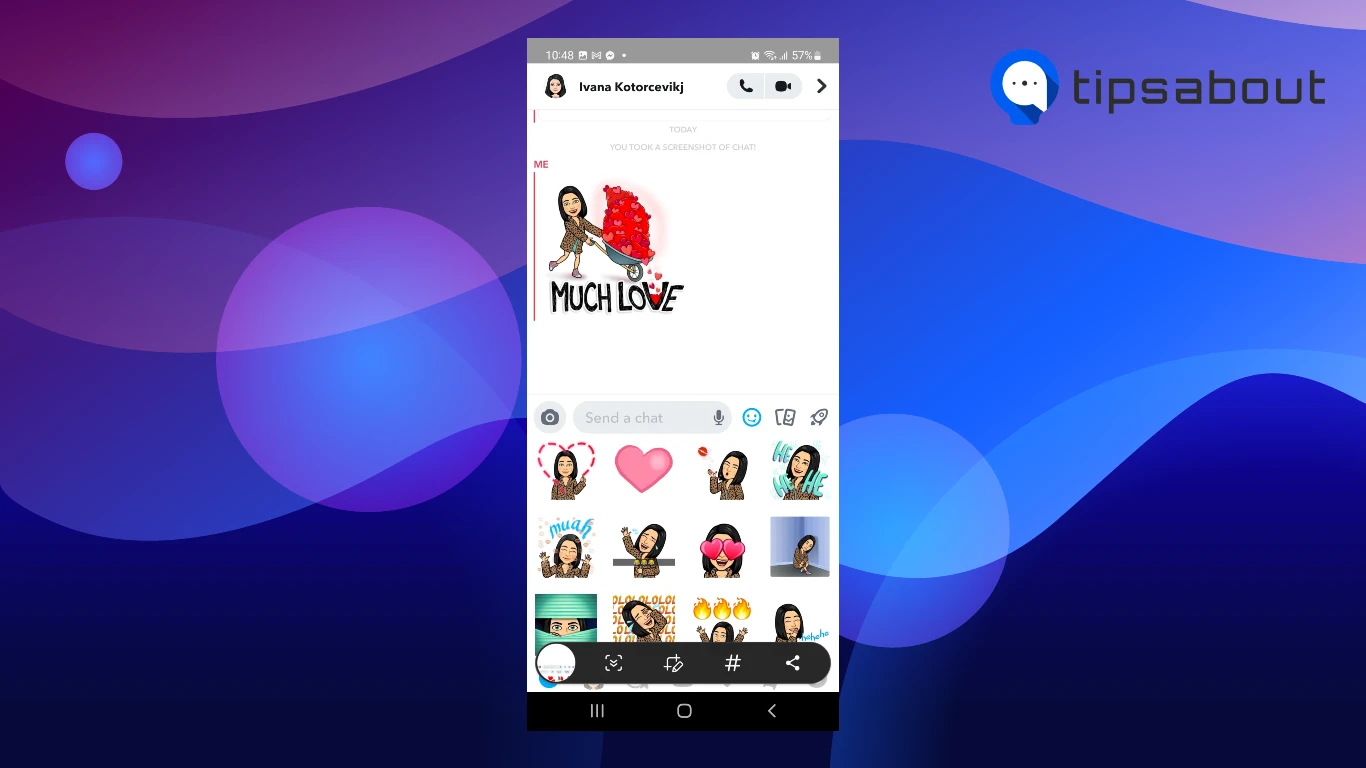 Poll Stickers - You can now add interactive polls to your Stories, and your Snap buddies can reply to them, similar to Snapchat's game trends.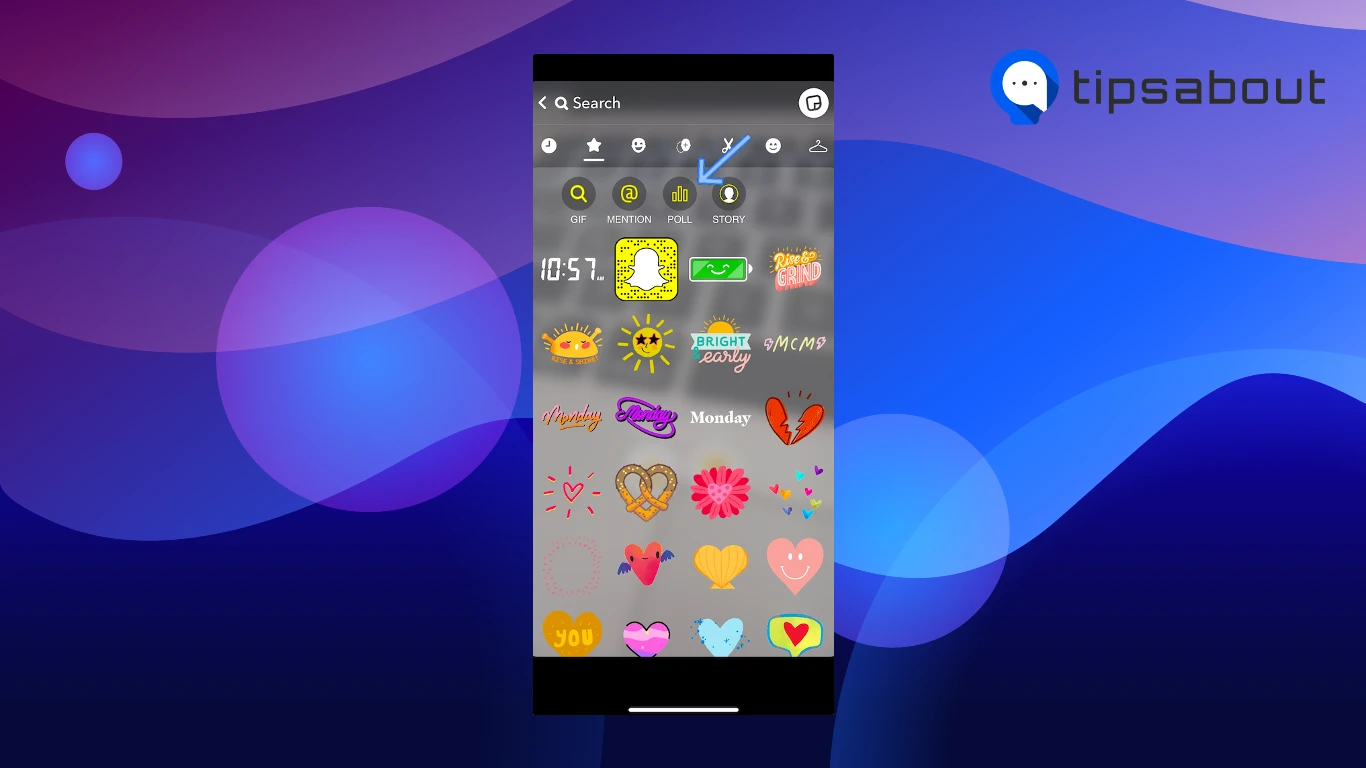 Improved Calling - Users can now add lenses to the video calls, and check who has joined the audio/video call before joining.
You might also like to read: What are the Eyes on Snapchat Stories?
Conclusion
Snapchat has been doing extra work to try and keep up with other social media platforms like Instagram or TikTok, and implementing voice memos and Snapchat for Web are just a part of the process.
In this article, we covered how to send a voice message on Snapchat from Android and iOS devices, and several more Snap features.