Emilija Anchevska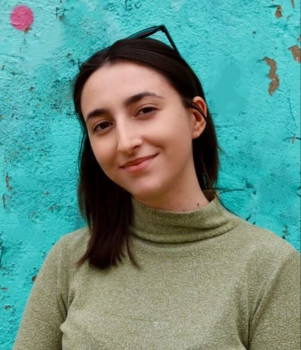 Like many other social media platforms, Pinterest has its own built-in messaging feature that allows users to communicate with each other.
However, Pinterest's messaging option slightly differs from the messenger features on the other social media platforms.
The dm's are far more limited compared to the ones Instagram, Facebook, and other social media platforms have. Pinterest messages only support two-way communication between users, group communication, and an option for sending pins.
Bonus: How to Access Pinterest Option 'Reply with a New Idea Pin'.
Formerly, Pinterest didn't support communication between users who don't follow each other, but now that obstacle has been overcome and Pinners can send each other DMS even if they are not on each other's followers list.
Regardless of the limits, for Pinners who still want to communicate with each other but don't know how, this blog post will explain everything, so keep on reading.
The feature is available for iOS, Android, and desktop users.
How to send a message on Pinterest?
Sending a private message on Pinterest is a two-step process:
To start a conversion, click on the chat icon in the top right corner if you are logged in from your computer or at the bottom of your screen if you are using the app.
Search for the user and start typing your message.
To send group messages type in the user names in the search bar and make sure there is a checkmark icon beside their names. You can select up to 10 people.
How do Pinterest messages work?
Regarding the user interface, the chat design is similar to any other messaging's app. Users can see each other's avatars, and a part of the last sentence they have sent to each other.
Furthermore, every time someone receives a message the app will show a notification in the Messages section. Additionally, users can receive a notification on their email addresses if they have enabled this option through their email accounts.
Pinners can accept or decline a message depending on whether they are on each other's followers' lists.
Once you open the chat, you can see that users can only send each other's written messages and pins from within the app.
There is no space for sending pictures from your gallery or camera roll album because the company tries to keep the conversation relevant by narrowing it down to sending pins only.
For example, if a Pinner sends you a pin from a cabin in the woods, Pinterest will give you an option to send related pins suggesting images that are tightly correlated with the one you have received. Meaning that you can send an image or pin from a cabin in the woods too, that Pinterest has suggested.
The limitations in sending different messaging formats may be disappointing for many users, but still, the messaging feature can be beneficial for many marketers that use Pinterest as their main promotional social media platform.
With the help of Pinterest's direct messages, users can send each other invites to collaborate on group boards which is another Pinterest option that has the potential to grow your audience and following on this platform.