Tijana Kargovska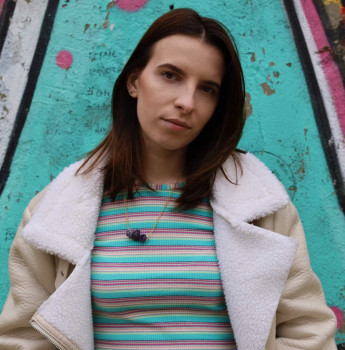 Technology has gotten so advanced, that people no longer need physical wallets. iOS users already know how Apple changed the entire concept when the 'Apple Wallet' feature was introduced.
The Apple Wallet allows users to keep their credit cards, coupons, boarding passes, rewards cards, and loyalty cards, all in a single iOS-exclusive app. Additionally, the Apple Wallet keeps track of all your saved passwords and bank account information stored safely at your fingertips.
As we mentioned, the Apple Wallet can store boarding passes. You can store all passes you've purchased in real-time on your iPhone, and you can also share them with friends and family.
In addition, there are numerous single-use passes, which might make the entire view of the wallet a bit crowded, especially since they have served their purpose.
However, once you stop needing the boarding passes, and they're only stored in your Apple Wallet without a purpose, you surely would wish to remove them.
In the steps below, we'll show you step-by-step how to remove the boarding passes from your Apple Wallet.
Deleting a boarding pass from Apple Wallet
Once you remove a boarding pass from your Apple Wallet, you will no longer be able to view its details from the app, nor share it with others.
The step-by-step process
The passes you have added to your iPhone can get synced to your Apple Watch as well if you have linked both devices.
The steps below can be applied to hotel passes, boarding passes, event tickets, and reward cards.
On your iPhone, open the Wallet app, and tap on the three-dots icon to open 'More'.
Look through the passes, and tap a pass you wish to remove. You will probably see a list of multiple passes.
Open the pass from the Wallet, scroll down, and tap on 'Remove Pass', then 'Confirm'.
Note: Deleting a pass from the Apple Wallet on your iPhone will remove the pass from the paired Apple Watch as well.
How to delete multiple passes from Apple Wallet
You can also remove more than a single pass. If you have resort passes, boarding passes, or rewards cards you no longer use, you can simply follow the same steps that were mentioned above, just select all of the passes you wish to remove.
How to find expired passes
Open the Wallet from Apple Pay, scroll to the bottom and tap 'View Expired Passes'.
You will see a list of all expired passes.
From the list of options, you can either tap 'Unhide' to return the pass to the Wallet, or you can permanently delete expired passes from this section.
Note: If you're trying to hide expired passes, bear in mind that they get hidden automatically once they have expired.
Wrapping up
With the steps mentioned above, you saw how you can delete passes yourself, or how to bring expired passes back to the Apple Wallet.
After a pass has been deleted, you will be unable to see it or share it with others.
Since you're an iPhone user, check out How to Set Up iPhone with iOS Setup Assistant.