Tijana Kargovska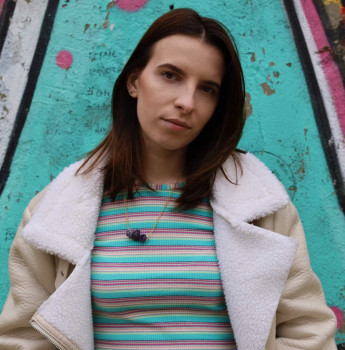 Ever since Google rolled out Dark Mode back in 2019, users have been getting more used to it as a default setting, and they're loving it!
Currently, nearly every new smartphone has a dark mode feature integrated into the system, both Androids and iOS phones. As a result, apps have been creating their own "switches" between light and dark, so you can customize which apps you want to be in light and which ones you want in dark mode ( sometimes refered to as night mode).
Let us quickly explain how to get dark mode on Snapchat.
Enabling Dark Mode on an iPhone
If you're an iPhone user and want to get night mode on, follow these steps to turn on Dark Mode on Snapchat:
Open Snapchat on your iPhone.
On the home screen, click on your Avatar in the upper-left corner.
From there, click on the gear icon 'Settings' in the upper right corner.
Scroll all the way to the bottom, and tap on 'App Appearance'.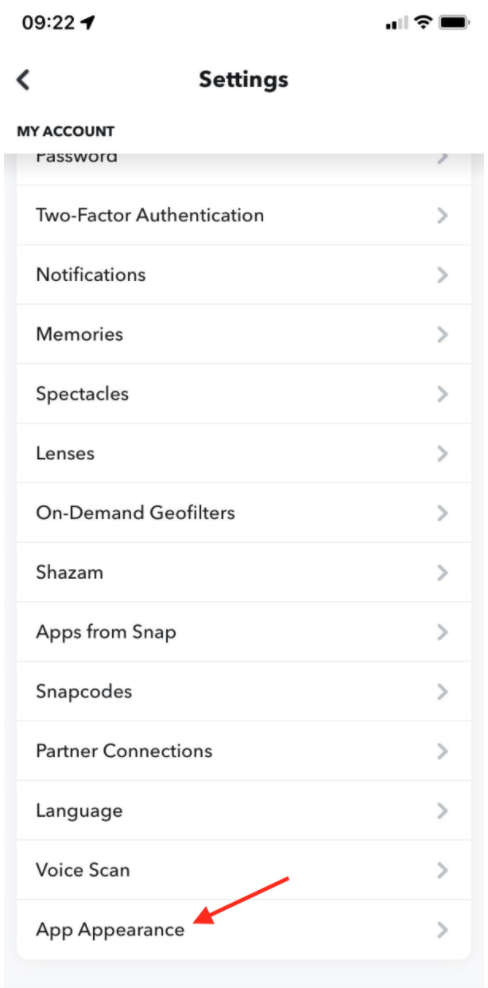 Under 'App Appearance' Match System Always Light Always Dark
If you choose the first one, as you're switching between light and dark mode, the appearance on Snapchat will be switching as well. Choosing 'Always Dark' means the app will stay in Light Mode regardless of your phone settings, and the same goes for Always Dark - the app will stay in Dark Mode no matter the phone settings.
Enabling Dark Mode on Android
If you're an Android user, the process will be a little more complicated.
Although Snapchat released Dark Mode for all iOS users within the app earlier in 2021, Android users don't seem to be in such luck.
To enable Dark Mode on Snapchat from an Android device, you'll need to make changes in your phone system by enabling Developer Mode.
Since the process is a bit complicated, we will give you both a step-by-step guide, as well as a video tutorial.
On your Android phone, from Menu, open 'Settings'.
Find the 'Display' section, and switch to 'Dark Mode' if you haven't already.
Go back to 'Settings', and scroll down to the end of the page to find 'About Phone'.
Scroll down, and tap on 'Software Information'.
Find the 'Build number' and click on it six times in a row, to enable 'Developer Mode'.
Go back to 'Settings' once again, and scroll down to 'Developer Options'.
Scroll down, and tap on the 'Force Dark Mode' panel.
After finishing this process, your Snapchat app will be working in Dark Mode.
If it doesn't, you'll need to uninstall the app, and download a .apk file with the older Snapchat version in order for this to be working.
However, since the process is a bit more complicated, watch the video below for the entire step-by-step process.
How To Get Dark Mode On Android Snapchat (2021)
Also, find out how to enable dark mode for TikTok.
If you are interested in learning more features about Snapchat, learn how to save Snapchat memories on desktop.
Additional FAQ
Are there any benefits to using Dark instead of Light Mode?

Since Light Mode is the brighter option of the two, it helps to give your eyes some rest, especially if you're using the app during nighttime. Try switching it for a couple of minutes daily, and you will note the difference.

When is Snapchat rolling an in-app Dark Mode feature for Android?

Even though iOS users have had it for some time now, Snapchat announced working on a Dark Mode feature for Androids, but no sign of it yet for now. Once Snapchat rolls out the feature, or we hear any news, this article will be updated.

What is Dark Mode?

Dark Mode (or Night Mode) is a setting where an app or website can be shown in darker colors. Most apps have a Dark Mode option nowadays and a lot of websites have a Dark Theme available.




With this darker color scheme, the screen is a bit easier to the eyes when it's dark or with the lights out. Another term for dark mode is bedtime mode.

Does Dark Mode extend battery life?

Users who switch to a darker theme will notice that their device's battery lasts slightly longer after the change. Using a brighter color scheme uses more battery to generate the bright colors, so it isn't always the greatest choice when it comes to conserving power.