Emilija Anchevska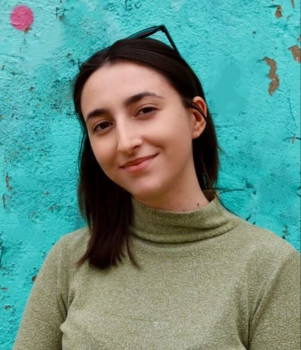 Do you want to stop someones' tweets from showing up on your Twitter timeline without them knowing?
Then it's time to hit that mute button. Twitter's mute feature allows users to restrict someone's tweets from showing up on their timeline without unfollowing or blocking them, and the good thing is that the social media network doesn't notify anyone. The company is continuously working on improving the Twitter experience, so the mute option should be a middle ground for users who don't support each others' opinions.
If you haven't found this option by now, don't worry, in this post, we will show you how to find it.
Muting a user on Twitter simply means that you will no longer see their tweets on your timeline. However, muted accounts can still send you DMs, comments, favor, or retweet your tweets.
Muted accounts can still follow you, and you will receive notifications whenever they mention you in a comment, but only if you follow these accounts. On the contrary, when a muted account that you do not follow mentions you in comments, the only way to receive a notification is to be mentioned on the same comment by an account that you do follow.
If they haven't muted your account, you will still show up on their home timeline.
To mute a Twitter account just follow these steps:
Muting from a Tweet:
Click on the three dots, then select mute
Muting someone from a Twitter profile
Go to their profile page and click on the More icon
Select Mute
To unmute a Twitter account just follow these steps:
Go to the muted account page
From a web browser click on the three dots and click unmute
From iOS or Android click on the unmute icon
Twitter is among the most used social media apps globally, so it's no wonder that some users managed to build a full list of muted accounts.
For users who would eventually like to see and manage their lists, there are a few ways they can access them, depending on if they are PC, Android, or iOs users.
For iOS and Android users:
Click on your navigation menu icon, then click Settings and privacy.
Click Privacy and safety.
Under Safety, click Muted. (For Android users there is only the muted account option)
Click Muted accounts.
You can unmute accounts by tapping the mute icon
From a browser:
Click More from the side navigation menu, then click Settings and privacy.
Click the Privacy and safety tab, then click Mute and block.
Click on Muted accounts.
You can unmute accounts by clicking the muted button
Muting words and hashtags is another integrated option by Twitter that aims to protect the users from violent or offensive content.
Once this option is enabled and users mute specific words, tweets and retweets, notifications, email notifications, and replies that contain those words won't be shown to the users.
Steps to mute words and hashtags:
Click on More, then choose Settings and privacy
Click the Privacy and safety tab, then click Mute and block
Tap on Muted words
Click on the Plus sign
Type in the words and hashtags that you like to mute
Select home timeline, notification, and from whom you want to mute those words
Choose how long you want those words and hashtags to be muted.