Ivana Kotorchevikj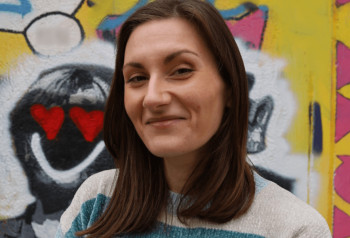 Enjoying your favorite music is even better when you can share it with your friends. Spotify - the most famous music streaming app - knows this quite well.
This is why they launched the beta version of Group Session back in May 2020. This Spotify feature allows Premium users to share their music or podcasts with up to 5 people, without having to be in the same location.
When the Group Session was launched, it allowed only Premium users in the same location to listen together. But Spotify later expanded it so users around the world can tune in to the same playlist or podcast simultaneously.
With Group Session, users can create and share a link on Spotify via social media or messaging apps to stream the same songs or playlists on the app.
What is great about the listening session sharing feature is that everyone who has access to the Spotify link (host and guests alike) shares the same playback controls, meaning they can play, pause, skip or add tracks in the queue at any time - taking part in the remote listening party.
Currently, the feature doesn't offer the host the option to lock the playback control. But since the Group Session feature is in beta, it's expected that Spotify will implement this option in the near future.
If you want to learn how to share and listen to music with your friends on Spotify with the Group Session feature, keep on reading below.
Apart from sharing listening sessions with your friends on Spotify, you can also make a Spotify playlist private so your friends can't see what you are listening to.
You can also check out the video guide we've created with on-screen steps on how to listen to music with friends on Spotify:
How to create a Group Session on Spotify
To create a Group Session on Spotify and start a listening party with your friends:
Go to the Spotify app.
Select a song or a podcast.
Quick tip: Select a song that is part of a playlist so you and your friends can have other songs to listen to, and you don't have to create a session for every individual song.
In the bottom-left corner, tap on the Connect icon, which looks like a monitor and a speaker.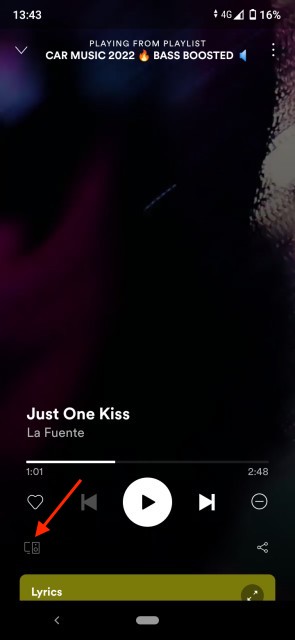 Scroll down and tap on "Start Session" under the Start a Group Session section.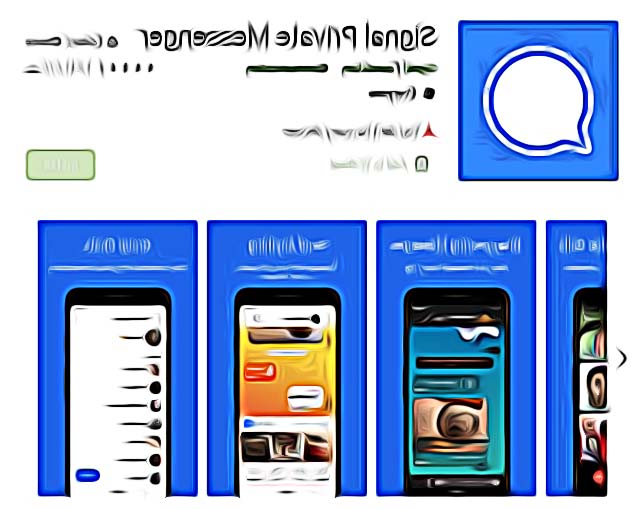 On the next page, click on "Invite Friends". Keep in mind that you can only invite up to 5 friends to a listening session.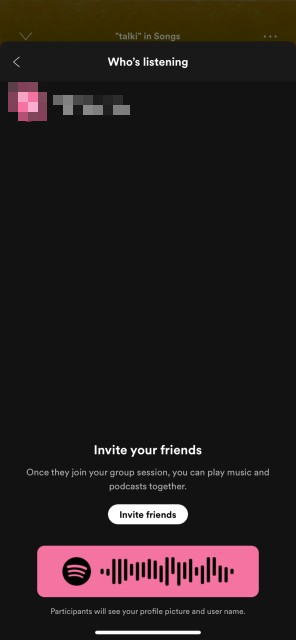 Choose how you want to share the listening session: Copy Link, send it via SMS, WhatsApp or Facebook Messenger.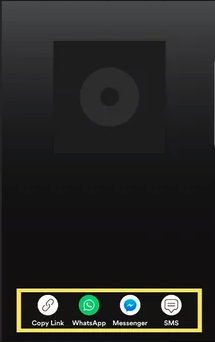 Once a person has been invited to the Group Session, they can skip, pause, play, and choose songs you have on your queue. If they don't see any songs, they can also add new songs as well.
Invited listeners can also choose to listen on their own device or listen on your device (they still be able to control it from their device).
To end the session you have created:
Click on the left-facing arrow to return to the Connect screen.
Click on "End Session".
Quick tip: You can also join a session instead of inviting friends. To join a session, click on the "Scan to Join" button, below Start a Group Session.
To leave a session you have joined, tap on "Leave Session" under Group Session.
Previously only Premium users in the same location could listen together at launch, but Spotify later expanded it to allow worldwide connections.
As of now, Group Session is only available to Spotify Premium users on Spotify's mobile app for phones and tablets. There is currently no option to create a Group Session on Spotify's desktop app.
Learn how to fix when Spotify keeps on pausing while playing music.