Tijana Kargovska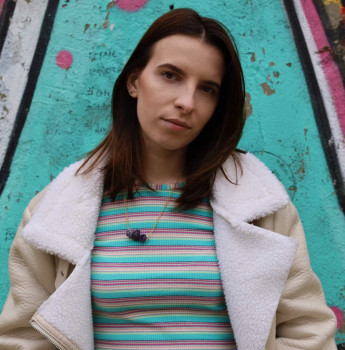 Spotify is currently running with 300 million monthly subscribers, and the numbers just keep going up. As one of Apple Music's competitors, Spotify is truly one of the top apps on the market for streaming music.
With all of its amazing features, such as Car Mode, Spotify Wrapped, and Family Plans, Spotify is fighting to get to the number one position in the streaming industry.
However, as with all other major platforms, Spotify at times has bugs and glitches, one of them reportedly being the app pausing constantly. Therefore, keep reading to find out the few easy fixes we found for you.
Why does my Spotify keep pausing?
Up until now, plenty of users have reported having the same problem - Spotify constantly pausing the song that's playing. We've done some research, and from what we've gathered, there are several possible causes for this problem.
Having Low Power Mode activated on your phone
It seems that activating Low Power Mode is causing some issues for the app to function normally. According to several users that have reported having this same issue, turning Low Power Mode off stopped causing the app to glitch and pause their music. Both iOS and Android devices have a Low Power Mode/Battery Saver, so try turning off Battery Saver to fix Spotify's issue. We strongly believe this might fix the problem because Spotify Wrapped was crashing for Android users who had made changes using Developer Mode.
Having Data Saver Mode activated on your phone
Another similar, but possible core to the issue. A number of users have reported that having Data Saver activated was causing the problems with Spotify constantly crashing. Try turning it off, give the app a couple of minutes to try and see if this might fix your problem.
Try restarting your device
The good old 'turn it off and on again' actually works most of the time, right? The reason why it works for most devices is that it erases the temporary memory that's being stored on your device, so restarting the device will make the app wake up all over again.
Software update / Spotify update
A possible problem for Spotify to keep crashing might be the software update you've been ignoring for a while now. All phones are in optimal condition after being updated as the software updates roll out. Try installing the update to give your phone a boost, and check if Spotify gets back to normal.
Another possible update you need to make is updating the Spotify app if you haven't. Sometimes, when using an app whose version is outdated, it might cause the app to crash and glitch. Just go to the App Store / Google Play Store, and check if Spotify needs to be updated.
Signing out of Spotify from all devices
If you go to Spotify's Account overview page, you'll need to type in your account information, and proceed to sign out of all devices where you're logged in. Go to Spotify Account Overview, and fill in the fields with your information. For some users, this quick fix worked, hopefully, it does for you too!
Check your Internet connection
Try checking if your Wi-Fi is stable. Having a bad Internet connection might cause Spotify to stop playing. The same goes for low Cellular Data, which might cause your pausing issues while using the streaming platform. However, if your connection is stable, jump to the next possible solution.
Uninstalling and reinstalling Spotify
If none of the above-mentioned fixes seem to be working for you, try deleting Spotify Music from your mobile device, and reinstalling it again. This might fix the issue since it will create the app on your phone from scratch, just make sure you remember your credentials.
If you're using headphones, such as AirPods, make sure everything's working perfectly with them. Having a low battery, or the Bluetooth connection disconnecting constantly for some reason, might be why your Spotify is constantly pausing. Make sure all your hardware is functioning perfectly.
If none of these solutions have solved your issue, try contacting Spotify's Customer Service. You have all the information you need on Spotify's "Contact us" page.