Tanja Lepcheska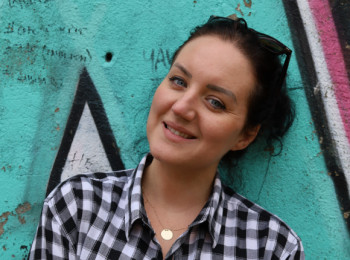 Facetime, one of the most beloved Apple services, is an app that allows users to make free video and audio calls from an iPhone, iPad, iPod, Apple Watch, or even Mac.
However, there are many users who are reporting problems that sometimes FaceTime stops working properly, especially it showing a low quality of the audio sound.
Frustrating, isn't it?!
Nothing to worry about, because here, we'll explain every single fix that is out there, to solve any issue you might be dealing with - regarding the sound of FaceTime.
Keep on reading to find out all the fixes possible and how to troubleshoot when it is not working properly.
How to fix FaceTime audio sound not working
This is probably the first and only thing you'll need to do to fix the no sound issue on your FaceTime. So, after you are sure that FaceTime is supported by your phone and after you restart it, try calling FaceTime to see if the audio is fixed or not.
Restart your Network settings
Just to be sure, you should check if there is an issue with your network or reception. Therefore, you need to reset your network settings and try calling again. To reset the network settings, take these steps:
Navigate to your phone's Settings.
Tap on General.
Then, tap on Reset.
Lastly, tap on Reset Network Settings.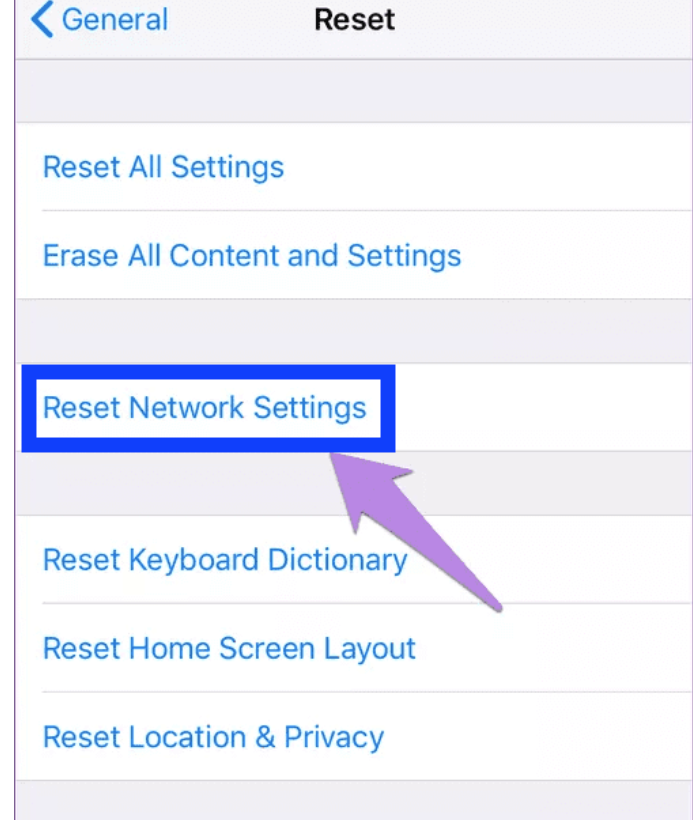 Since FaceTime is still not available in some countries, regions, or carriers, you have to be sure that it is compatible with your device. This means that if FaceTime is not supported on your device the audio won't be available either. So, check the carrier support from your country from Apple's official website.
Make sure that the "Do Not Disturb" option is turned off
If the Do Not Disturb option is enabled you have to turn it off so that you can receive calls and notifications.
Sometimes, we overlook simple things like checking the volume level of our iPhone or iPad. So, after we check it, we have to be sure that it isn't too low, so we should use the volume up button and increase the audio level.
This is also a minor and simple thing that might cause the no sound issue on your FaceTime. Maybe you have muted it by accident and this is exactly why the other person cannot hear you. So, tap on the Mute button option (bottom of your FaceTime video).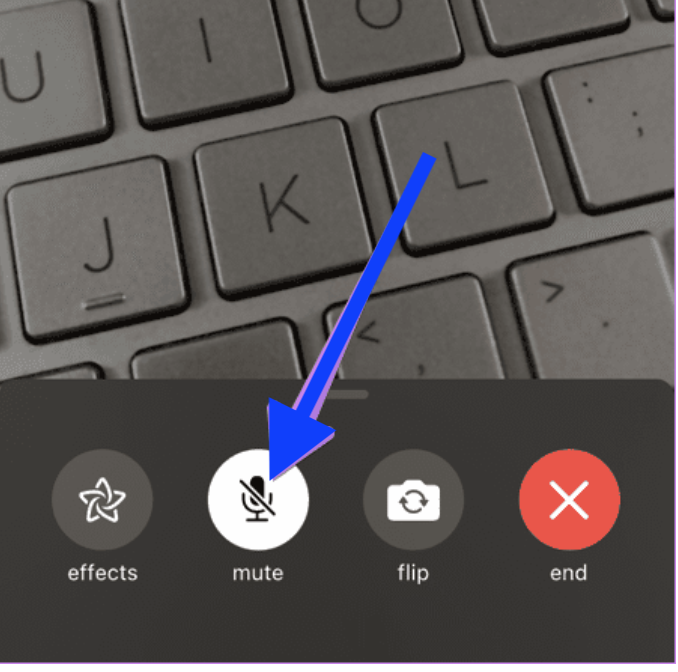 Check if there is an issue with the microphone
You should also check if there is some problem with your microphone. So, you can check it and be sure that it is working for the other apps as well and for example make a regular call to see if it works properly or not.
Bonus Tip: In case you have a new iPhone, you can definitely check for a thin cover around the microphone. Sometimes, it blocks the audio sound so you are not able to hear anything.
Set the correct date and time
You should set the right date and time on your iPhone or iPad. To do this, go to Settings > General > Date & time and enable Set Automatically (turn on the toggle green).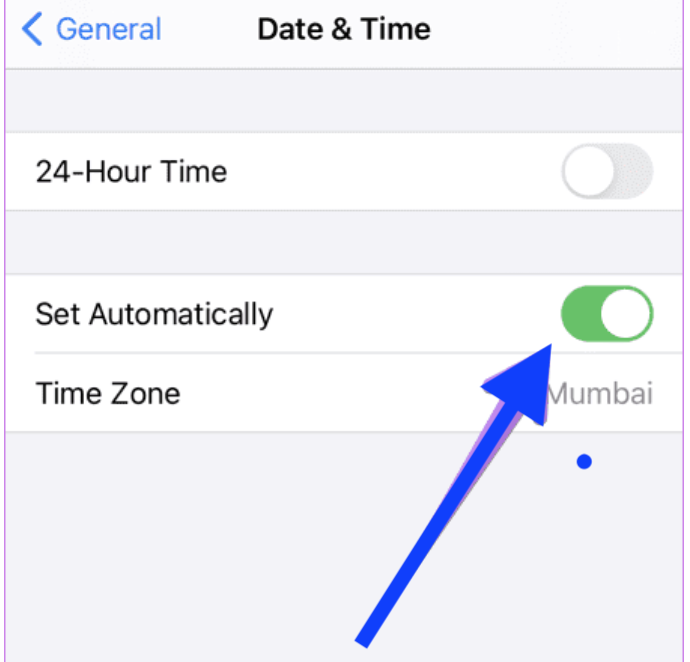 Disable the noise cancellation feature
Another thing you can try is to disable the noise cancellation on your iPhone, so navigate to Settings > Accessibility > Audio/Visual and enable the toggle for Phone Noise Cancellation.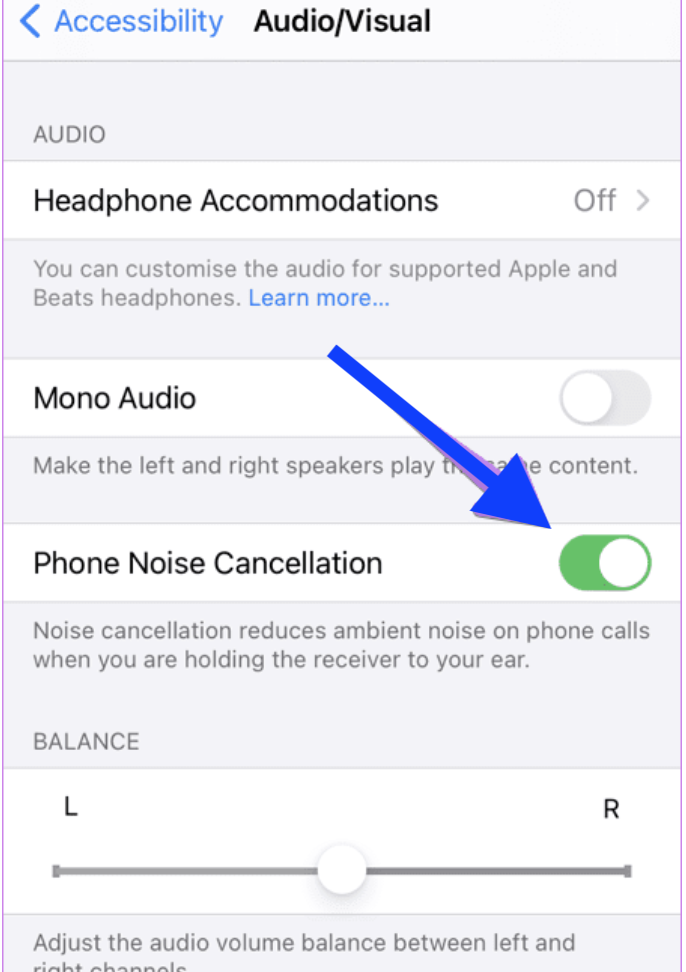 Re-enable Facetime from scratch
If non of the above-mentioned things worked out for you, you can set up FaceTime from scratch. On many occasions, this proved to be the fix for the audio issues. So, to do this, these are the steps:
Go to your device's Settings.
Then, go to FaceTime and turn the toggle off.
Reboot your phone.
Lastly, open Settings again and go to FaceFime and enable the toggle on - it should turn green.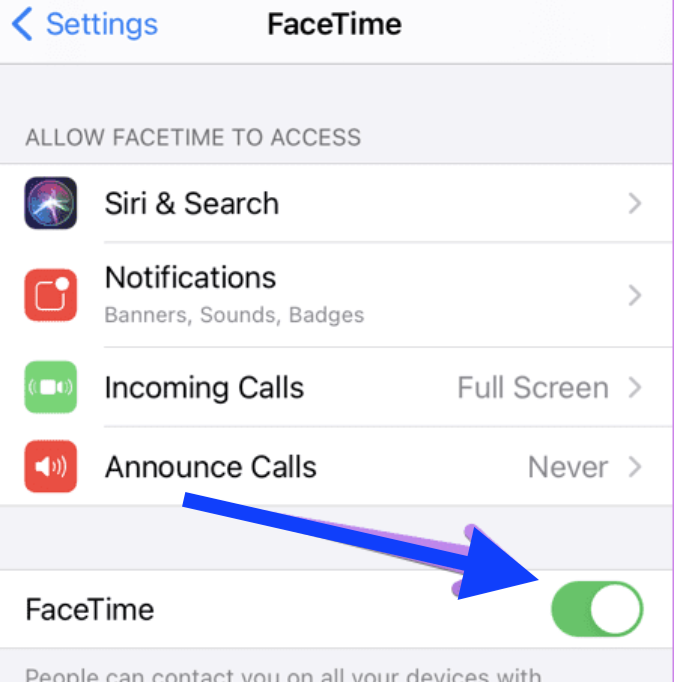 What to do if iPhone's microphone is not working during calls?
If this is happening, maybe there is an issue with the microphone on your device - it may be blocked due to dirt so the person at the other end cannot hear you. In this case, you must clean the microphone.
Remember, there are three different microphones on your device:
One is at the bottom and on the left side of the lighting port (intended for calls).
Another is at the back and on the right side of the camera (intended for the audio recording of videos).
One more is located at the top and is used for FaceTime calls and voice memos.
If you are having other troubles with Facetime, for instance, when your FaceTime photos are not saving, we have a solution to that too - our guide has all the information you need on that too.