Tanja Lepcheska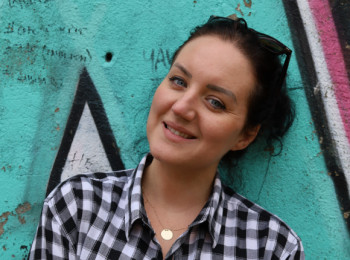 It is always important to keep track of how much storage space we are left with on our smartphones, regardless of what kind of phone we are using. This space is the home of all our data containing our contacts, apps, photos, and much more, and it is definitely something to worry about when it is not loading.
With that being said, iPhone users have reported that the categories in their storage pages won't load.
Also, the storage space might be visible, but anything below that keeps loading and never finishes. These reports always link to the iOS 15 seriously, particularly when an older iPhone has been upgraded to that operating system.
But, there is certainly a solution to this problem, so stay here if you want to know what to do when your iPhone's storage doesn't load.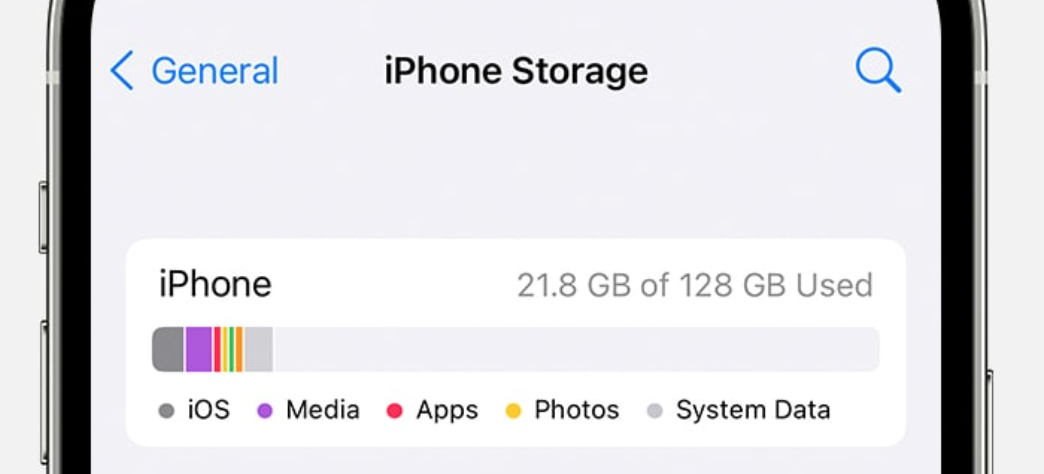 You can also read: How to unsync Google photos to iPhone?
Why is my iPhone's storage not loading?
The main reason why an iPhone is slow-loading or not loading at all is that there might be an excess of information data that has to be loaded. Therefore, there are bugs that are slowing down the processing speed of the device - features like the storage page.
What to do when your iPhone storage doesn't load (Solutions)?
The most obvious answer-solution to this problem is that you should wait till your iPhone's storage loads. However, you've tried that already, but it seems that it will never end.
Force restart your iPhone
Press and quickly release the Volume Up button.
Press and quickly release the Volume Down button.
Press and hold the side button till the Apple logo shows up, and release the Side button (this process can last up to 20 seconds).
If you are using older iPhone models, for example, iPhone 6s, 6s Plus, 6, SE, or iPhone 5, you can force restart your device by doing the following:
Press and hold the Power and Home buttons simultaneously for a few seconds (until you see the Apple logo on your screen).
Release both buttons.
Important Info: Don't release the Side button when you are invited to Slide Power OFF.
Check out: How to make Google Maps default on iPhone
Force quit Settings on your iPhone
Open the App Switcher (swipe up from the bottom of your screen).
If you have an older model of iPhone, double-click the Home button.
Swipe the Settings card up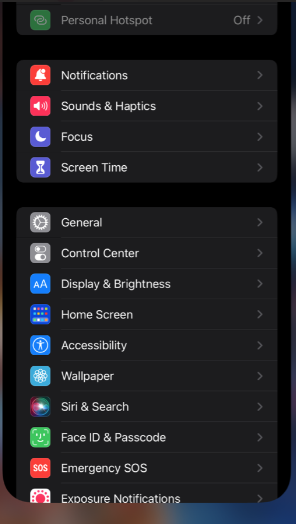 Go back to the Home Settings to relaunch them.
Look for General iPhone Storage.
Update your iOS Software
Navigate to Settings.
Scroll down and tap on General.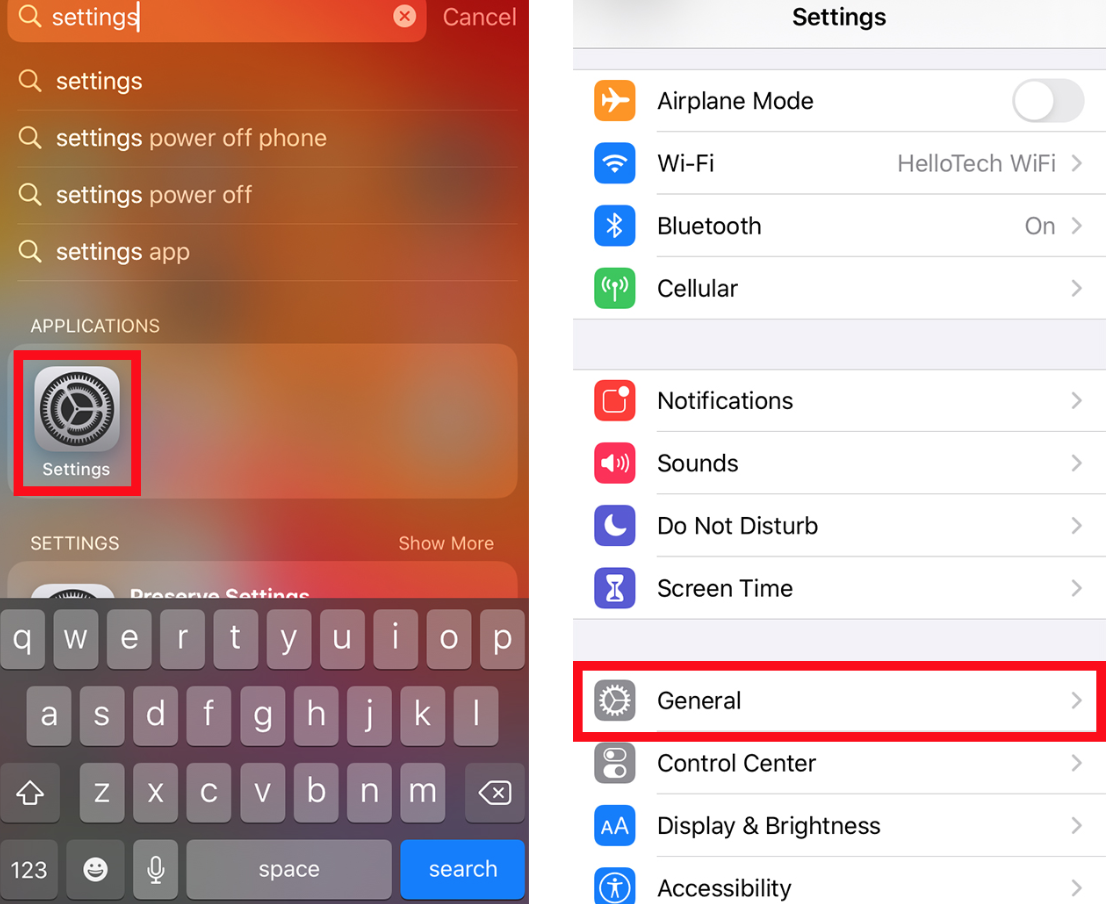 Tap on Software Update.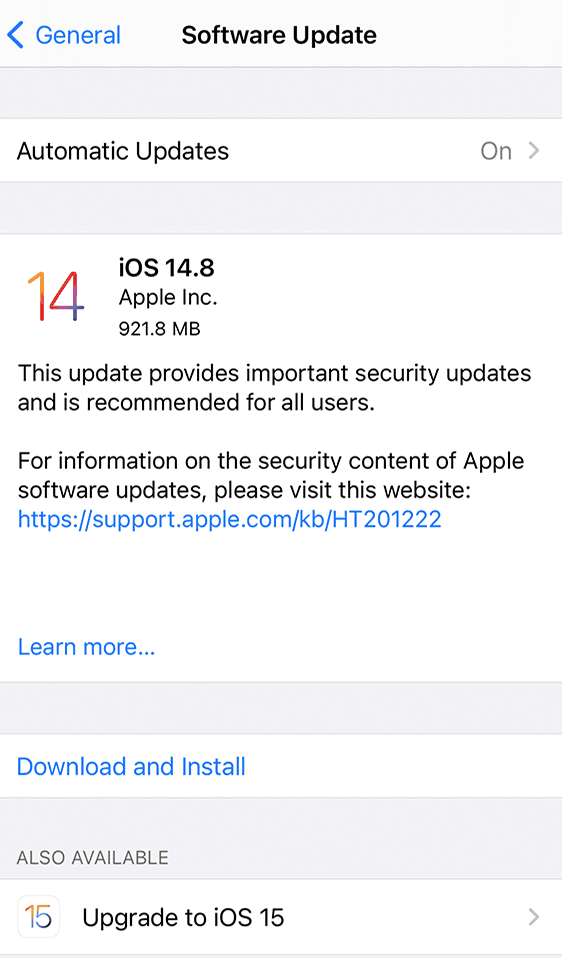 Tap on Download and Install.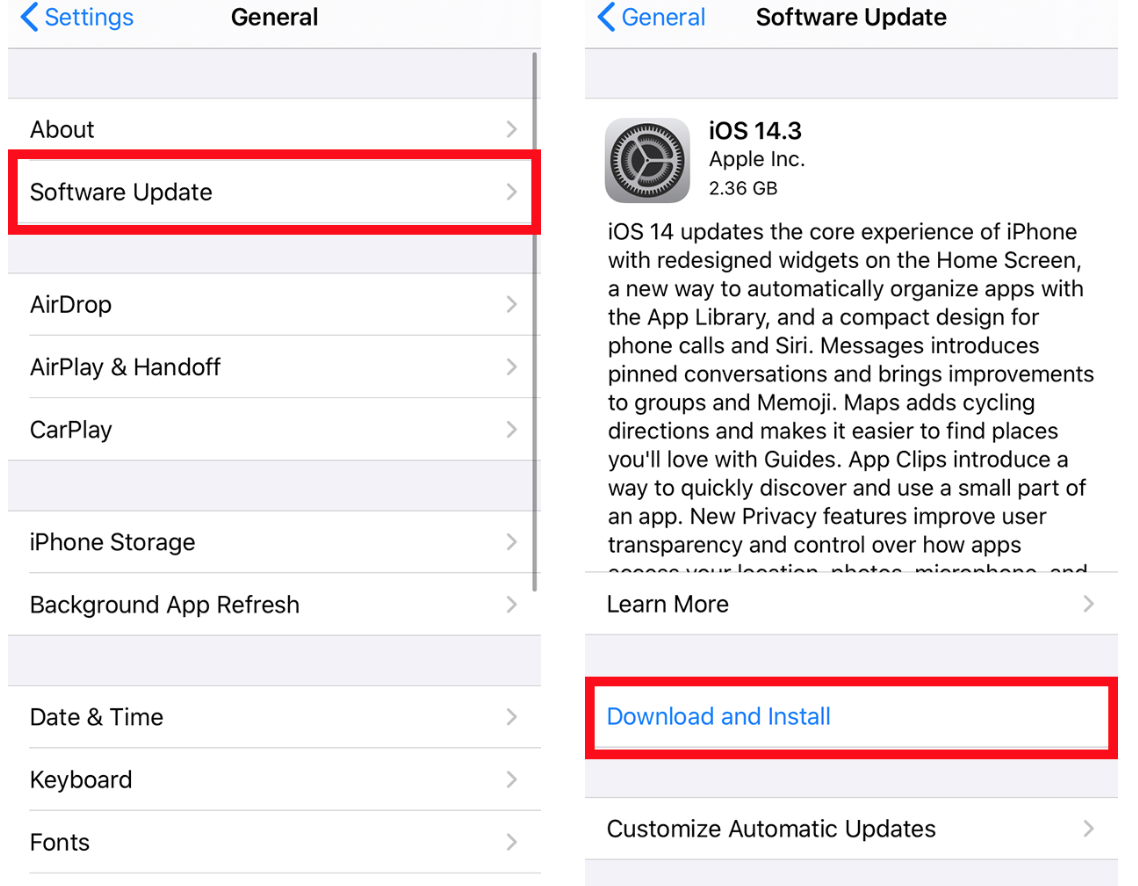 Also, ensure that while doing this, you have a stable internet connection and at least 50% of battery life.
Bonus: How to Fix AirDrop Waiting and Not Connecting
Connect your iPhone to your computer
To gain a more reliable insight into your iPhone's storage is to check it on your computer, and this can be easily done by syncing.
So, plug in the connecting cable into the USC to connect your iPhone with your computer. This will give you access to your iPhone's memory drive, and you will be able to see how much storage space you are left with and what to transport to free up space.
Last resort, reboot your iPhone to factory default
After you have tried all the above-mentioned solutions, it is time to do the inevitable - factory resetting your iPhone. However, make sure that you back up all important data before doing so because this process will erase everything that is in your storage.
So, navigate to Settings > General > Transfer or Reset iPhone > select "Erase All Content and Settings".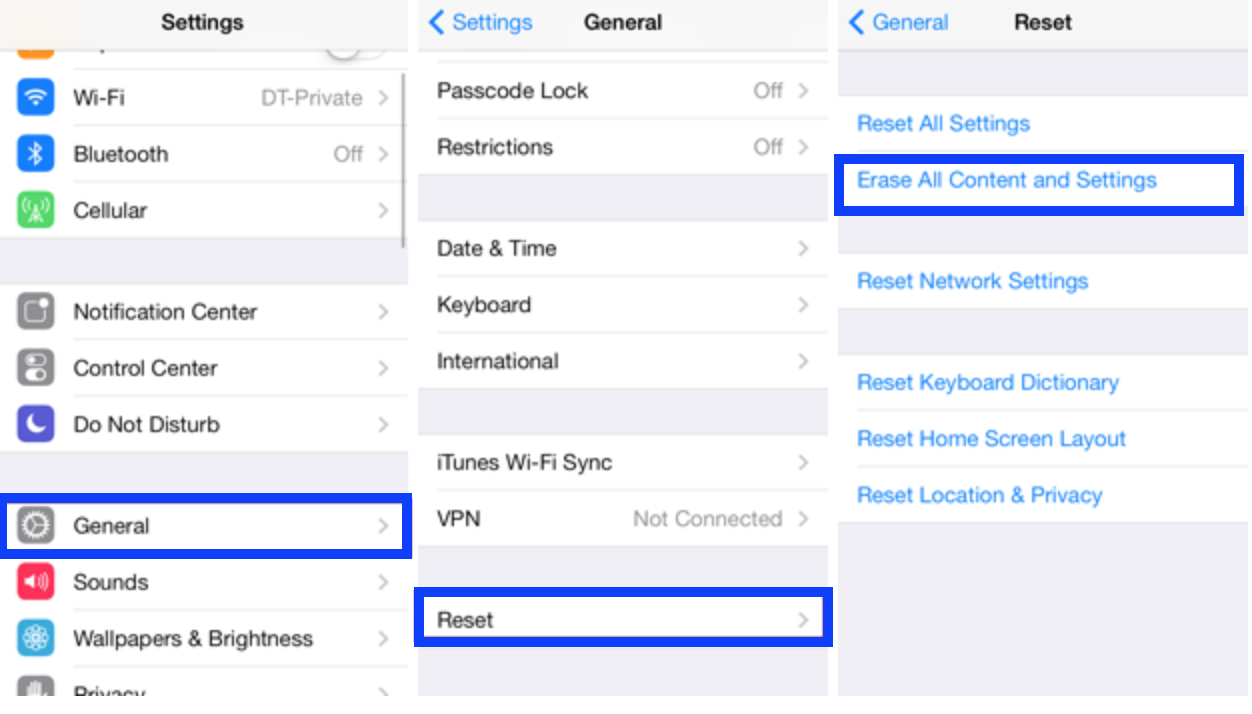 Bonus: How to Time-Lapse a Video on iPhone 2022.
To sum up
In most cases, these solutions will work perfectly and solve the problem when their iPhone's storage doesn't load. However, remember that there always might be some other iPhone storage bugs, and this iOS feature has been glitchy during the iOS 15 beta testing, making the storage fail and display results that are not accurate.
Apart from this, in case you are also dealing with issues like your iPhone keeps hanging up calls, or your iPhone's ear speaker not working, we have a solution for how you can fix that.