Tijana Kargovska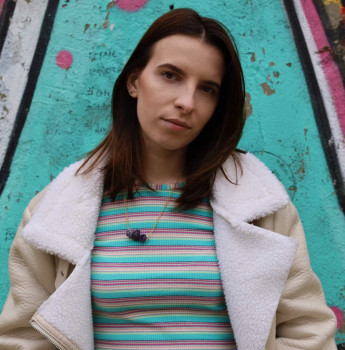 iPhone's backup and syncing service - iCloud, has a web version of the platform, where users can access all their data that's been synced to iCloud.
When you log into iCloud using a web browser, you'll gain access to your phone's notes, messages, pages, drive, photos, or the 'Find My Phone' feature.
Hence, since iCloud is only used by Apple users, nearly all users opt to use iCloud's services, in order to have an easily-accessible platform where all their data is stored.
However, due to the gravity of iCloud's platform, crashes will surely happen, especially since iCloud counts 850 million accounts.
Luckily, when error messages pop up, the solution is usually extremely simple, and the problem can be fixed in a matter of a few easy clicks.
Reportedly, one of the most common issues iCloud users experience is the '___ file couldn't be uploaded, try uploading the file later.'
If you're wondering how to fix this error on your iCloud drive, dive into the article below, and follow the step-by-step guide.
How do I fix the '___ file couldn't be uploaded, try uploading the file again later'?
Tring to clean up space on your phone by storing all files to iCloud, and suddenly receiving the 'Unable to Upload' error can sure get frustrating.
However, when an issue such as this one appears, the problem is usually due to an extremely simple error that is usually fixable within a few minutes.
There are a couple possible issues that may be causing you to receive this error, so dive into the fixing tips below:
Disabling a VPN connection
Any type of VPN, either installed or an extension on your browser, will cause your upload to iCloud to fail. VPN connections create secure tunnels, which consequently restrict and block some domains - including iCloud. Hence, while you're uploading the files to your iCloud drive, make sure to disable the VPN connection.
Turning off antivirus
Using antivirus software is extremely important, especially since it protects your PC from malware.
Hence, if you have an antivirus software installed, it will check all web pages you visit for malware, viruses, and try to protect your computer by blocking them out.
If your antivirus detects some activity on iCloud, it will not allow you to upload the files by either not loading the page at all, or simply giving you errors such as the one you're experiencing at the moment.
Therefore, try disabling your antivirus software for a few minutes, try uploading the files again, and activate it again after you've finished.
Disabling extensions
There are a lot of extensions that are really useful, and will make your life easier while you're using your PC. However, as amazing as extensions may be - they might be the core to the issue you're experiencing right now.
Since there are so many extensions that block content and ads, if you happen to be using one of those, it might be blocking iCloud from uploading files.
Extensions such as AdBlocker or JavaScript might block the functions that a website has, which will make the website pop up the 'Couldn't upload file' error.
Try disabling the extension for a couple of minutes, try uploading the files on iCloud again, and reactivate them after.
Changing the DNS Server
The DNS is selected automatically by your Internet service provider (ISP). The DNS however, since it's an enormous database, may at times cause issues, even though the site seems to be loaded and functional.
However, the uploading function may get restricted by the DNS, especially if it blocks the IP address.
Hence, changing the DNS on your browser may help you fix the issue.
Clearing the data of iCloud.com
Each visit you have on icloud.com stores additional cache, cookies and similar information in your browser history.
However, cache memory may cause issues and glitches on all types of devices, not just your PC.
Therefore, make sure to delete cache data every once in a while, in order to have all sites functioning properly.
To delete the cache memory, follow these steps:
Open iCloud.com and click on the lock icon next to the web address.
From the drop-down, click on 'Site Settings'.
Next, click on the 'Clear Data' option, which will help reset the page back to default.