Tijana Kargovska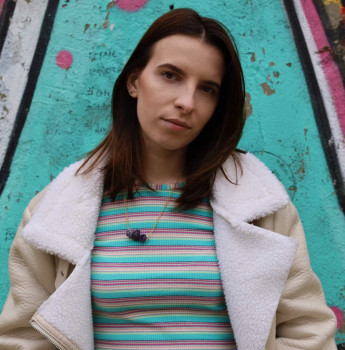 When switching iOS devices, you'll need to download your Messages from your iCloud account.
Since most users are aware that the safest storage for all your phone data is using iCloud when switching to a new iOS device, we all access this data easily by logging into our accounts using our Apple ID.
Hence, if you're an Apple user, and you need to learn how to download your data from iCloud, or simply want to know how to enable iCloud backup, keep reading to find out how to do that!
How do I backup my text messages on iCloud?
To activate backup on your phone, open 'Settings' from the main menu. In this section, tap on your name - your Apple ID.
Click on the iCloud option, and scroll down until you see the Messages app. Toggle the button right next to the app.
All your messages will be synced to your iCloud for further use.
Bear in mind that this feature was initially released with iOS 11.4, so check your OS updates in case you can't find this option.
How do I download my messages from iCloud?
In order to be able to access your messages on a new device, first, you'll need to make sure your messages were previously synced on your old device.
If not, you'll need to go through the steps we mentioned above.
After finishing this process, on your new phone, you will be asked whether you want to set up your backup from iCloud (iTunes as well), and you'll be given a list of backups, including the dates and time when the backups were made.
Sign in with your credentials for your Apple ID, and you will start the process of downloading all data that was uploaded to your iCloud.
Possible issue when transferring message data: Downloading stuck and how to fix it
Users who updated to iOS 14 and above have reported experiencing issues while trying to download data from iCloud to their new device. Most reports mention that the downloading gets stuck to a certain point, and doesn't continue even after leaving it on for some time. Some possible fixes to these issues are:
Make sure both devices are logged in to the same Apple ID
If both devices are logged into different Apple IDs, it will be impossible for the phone to be able to download data.
When the downloading process gets stuck, it means something interrupted it. The best thing to do is restart the Messages app and start the process all over again. Just remove the app from the recent app activity section to force stop it, and start downloading your messages again.
Make sure your device is not charging at the moment
Some users have reported that the process continues normally after they unplugged their device from the charger. For some reason, a bug occurs when the device is charging, so just give it a shot.
Checking the Network Settings
Make sure your Internet connection is stable. If you're having bad WiFi issues or slow Cellular Data, the process might get interrupted and stop the downloading. It is recommended to use WiFi since that connection is usually more stable.
To check your network settings, go to 'Settings', tap on 'General', and scroll down to find 'Reset'. Click on 'Reset Network' again, to confirm your step.
iCloud uses servers that contain your data uploaded there. In order for your download to work, the server needs to be up and running. Check for the Apple ID that you're trying to download data from, and if the server is down for some reason, that might be the cause why your data has stopped downloading suddenly.
Restarting your device will help to get all tools on your phone running all over again. As simple as this solution might sound, a solid number of users have reported this solving the issue the second time they tried downloading their data.
Turning iCloud off and on again
Doing this will help your iCloud reboot again, and might reconnect to the server if that had been the cause of the issue. You can do this in your phone's 'Settings', by toggling the iCloud button off and on again.
Signing out and signing into iCloud again
Same as with restarting your phone, or turning off iCloud - this will help if your account gets disconnected and connected to iCloud over again, the data will be processed all over again, which is how you can get your messages to keep downloading.