Tanja Lepcheska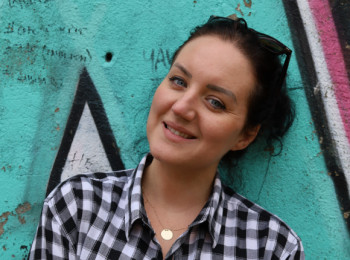 Many would agree that it has not been easy to download or save Facebook stories. And how can you not want to download some of the exciting Facebook stories that people post every day?!
Sadly, they disappear after 24 hours of being published, and if you don't save them, you can never go back to that fun, exciting story that you've seen and been talking about with your friends and family.
If this sounds a bit disappointing, we have to tell you not to worry because there are several easy solutions to help you download and save those Facebook stories that you like.
Bonus: How to turn off Facebook sounds and how to put a watermark on a picture on Facebook.
Important Info: There is no default option for downloading or saving Stories on Facebook. You need to use third-party apps, extensions, and sources for this.
Stay tuned to find out how to do this.
How to download Facebook Stories
As of recently, you can download Facebook stories in a hassle-free way and watch them whenever you want afterward, even when you are offline. There are all kinds of online tools, extensions, and sources that are there to help you download a Facebook story, and here are the ones that work the best:
Tools to download a Facebook story that is online
You can easily download Facebook stories without signing up or registering for an account.
All you need is the help of some online tools, and here we'll share only the best ones yet for this subject matter:
Fbdownloader.net - Open the FB story > Right-click to copy the story link URL > Open Fbdownloader official website > Paste the story link in the box > Click on Go.
Getvid - Open the GetVid official page on your web browser > Copy the URL of the FB story from the URL bar > Paste the URL in the box > Click Download.
Downloadvideo.net - Copy the URL link from the Facebook Story > Open downloadvideo.net on your web browser > Paste the link in the link box > Click on Download.

Note: All of these online downloaders function in the same way.
Download a Facebook story with Chrome extensions
Let's explore two of the best extensions for downloading a Facebook story:
Story Saver
Download Facebook Videos
Download Facebook stories on a smart device
Option #1 Save Story for Facebook Stories
If you are using Facebook on your smartphone and you want to save and download a story from there, this is an option how to do it:
Open Google Play Store and download the "Save Story for Facebook Stories" app.
Open Facebook and log in to your profile.
Navigate to the story you want to download (top of your feed).
Tap on the two dots (bottom), and from the options, choose Download.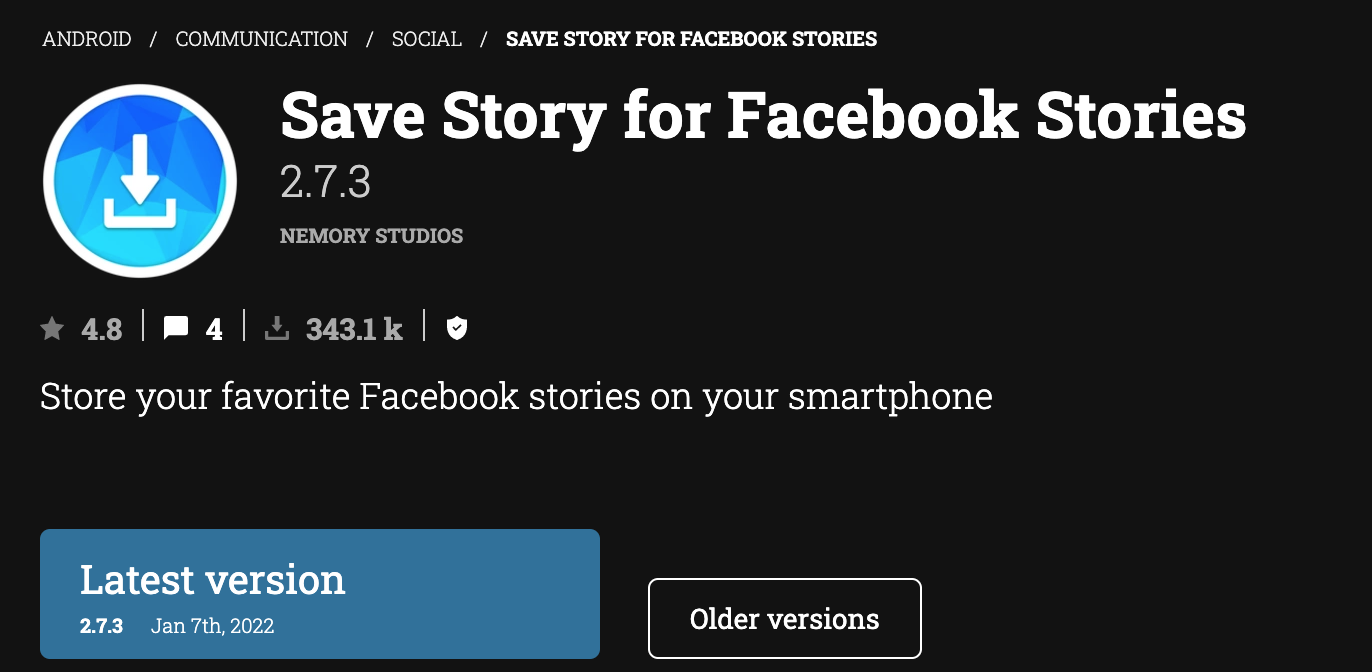 Option #2 Facebook Story Saver
Go to your phone's Google Play Store and install the Facebook Story Saver app.
Also, the app can be opened by default in the Google Playstore by tapping on the open option.
Navigate to the Facebook story and tap on the three dots in the upper right corner.
From the options, choose Copy link address.
Paste the copied link in the app to download the Facebook story video.
How to download a Facebook story with an audio
Since there is no direct button option for you to download and save a Facebook story and you need the help of other sources for this, you will also require that help for downloading them with audio.
Some apps do not allow you to download a Facebook Story with its audio, so to download and save them with music, you'll need to do the following:
Install story saver extension (find Story Saver on Chrome web store and click on add to Chrome).
Use the extension to download the video - click on the extension icon (top right corner).
Click on the Save button.
Find the file you saved, open it and play the video in your media player.

Can I download Facebook stories anonymously?
Absolutely yes! However, again you will need the help of a trusted source, and one such source is a friendly social browser. To do it, follow the steps given below:
Download the Friendly Social Browser app and open it. (works both on PC or mobile).
Find the Facebook Story video you want to save and click/tap on Download.
If besides Facebook stories, you are also interested in Facebook reels, you might as well want to know how to find a reel you saw. In addition, if there are some issues why your Facebook reels are not showing, we can help you fix that - check our post for all the possible fixes.