Tanja
Key Takeaways
Let's discover where your saved FB Reels go.
Scroll down and tap the Activity Log' option, under the 'Your Information' section.
On the 'Activity Log' page, tap the drop-down icon next to "Interactions" and choose the option "Likes and reactions".
Here you can see all Facebook posts including reels that you've ever liked or reacted to.
Facebook did not roll out the Reels feature till 2021 and when they did, it was only limited to the US. Now, in 2022 they released it globally and users are lust-loving it.
Oftentimes, these Reels are described as a TikTok-copycat feature because the same as TikTok, Facebook Reels are fun, short-form videos with music, audio, AR effects, and other details.
So, since Facebook Reels came out, more people are getting interested in watching them. That being said, if you want to know more about how to find a reel that you saw, saved, or liked, keep on reading because we share everything you need to know.
Let's jump right in.
What are Facebook Reels?
Basically, Facebook Reels are short content videos offering music and audio with effects. Facebook decided to release the Reels to reach larger audiences other than those of immediate friend groups while giving users the chance to find Reels based on what they want to see.
The Reels can be recorded in a series of clips or all at once as video uploads from your phone's gallery. In addition, users are allowed to "remix" others' videos and upload clips up to 60 seconds in duration.
Quick Info: The Facebook Reels are only available on the Facebook app, both for iOS and Android. Also, Facebook Reels are automatically set to public, but you can change the audience for each individual reel.
How to find Facebook Reels you saw, saved, and liked
For those that are still new to Facebook Reels and where they are located - currently, they appear in places like Facebook's News Feed. However, Meta said that starting from February, this year, users will be able to share their Reels in more places, for example, in Stories and the platform's Watch tab.
So, when a user clicks on a Reel, they are redirected to a feed where when they swipe up they will be revealed the next video.
Anyways, it is important to know that the only way you can find a particular reel you saw on Facebook is if you only saved or liked that reel in the first place. Down below, we listed how you can do this search, so these are the steps to follow for this:
To find a Facebook Reel you saved:
Make sure that you are running the latest version of the Facebook app.
Open Facebook on your smartphone.
Go and tap on the Menu tab (on iPhones it is in the lower part of the screen, on Android, it is in the upper part of the screen).

Then, tap on the Short videos on Reels.
Next, tap on the Facebook profile picture (top-right corner).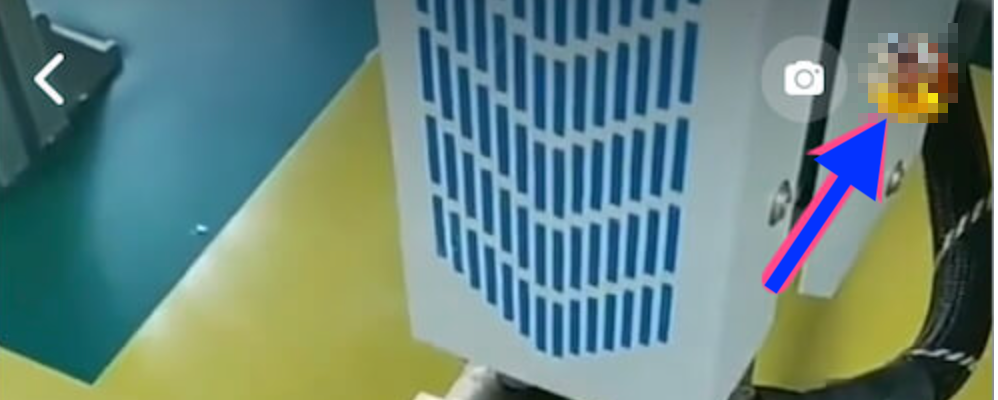 Tap on the option Saved Reels (to see all your saved Facebook Reels).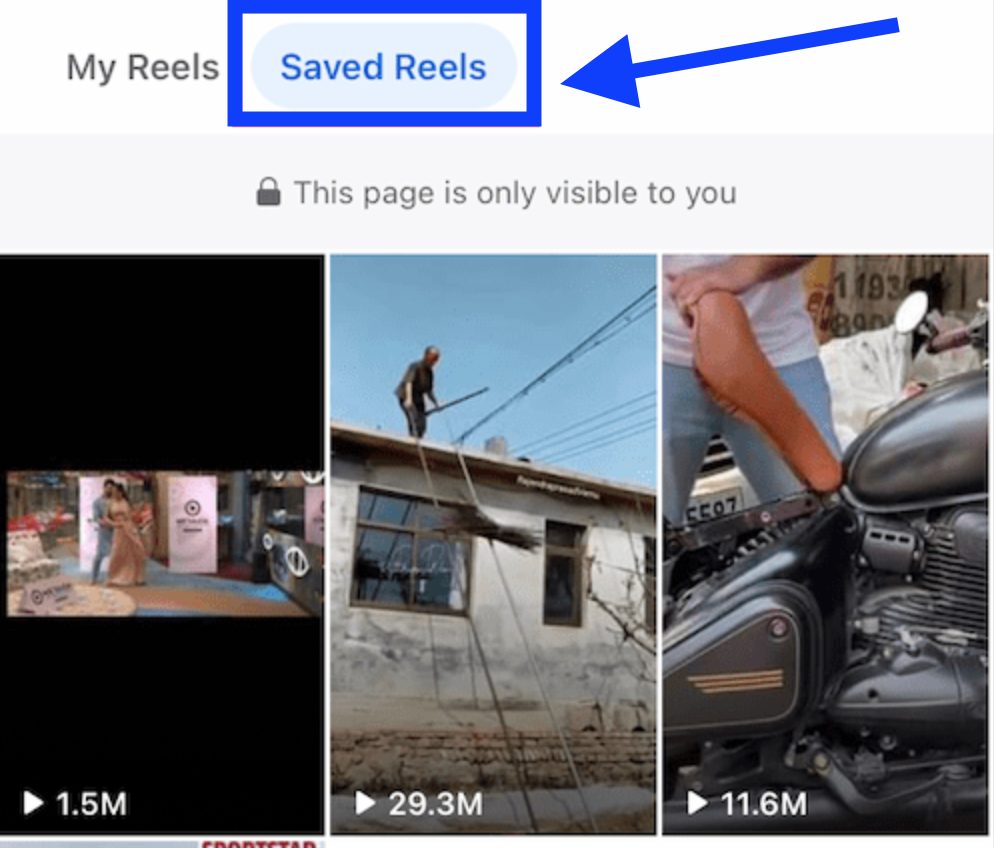 An alternative method to see saved Facebook Reels:
Open the Facebook app as usual.
Tap on the menu tab and go to the Saved shortcut option.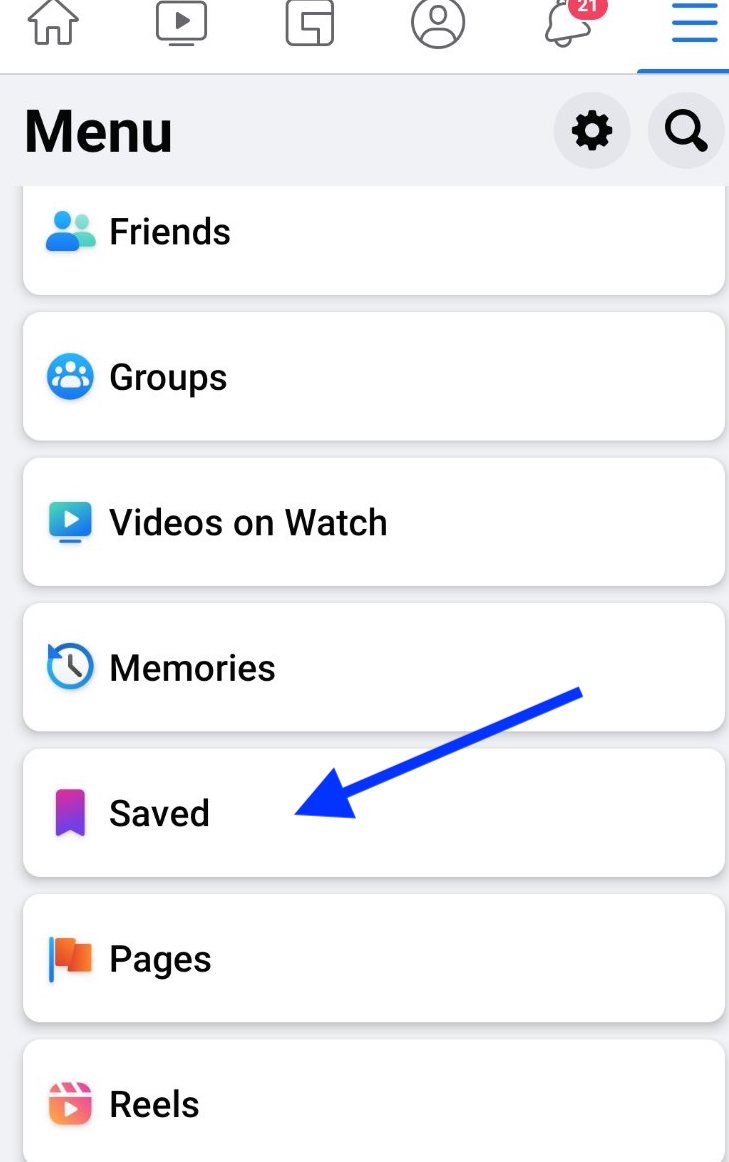 Tap on 'See All' and then tap on 'All'.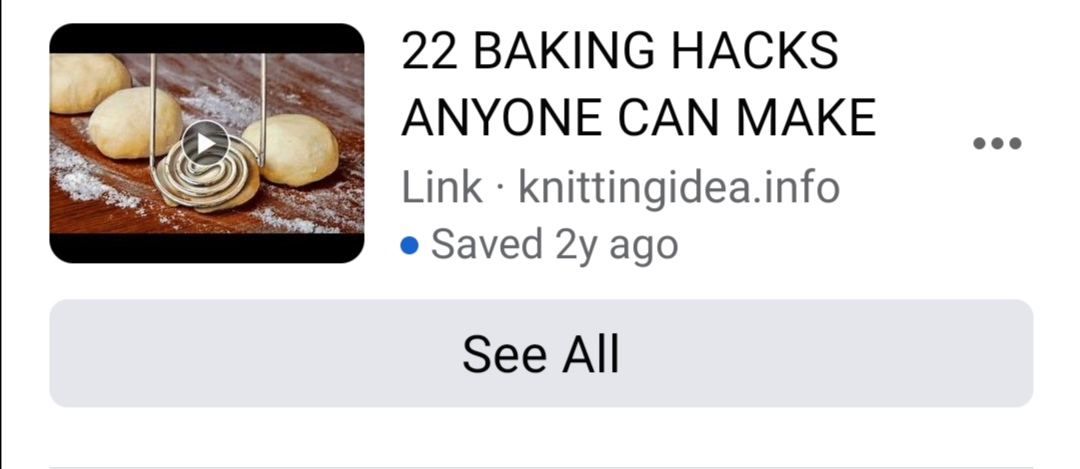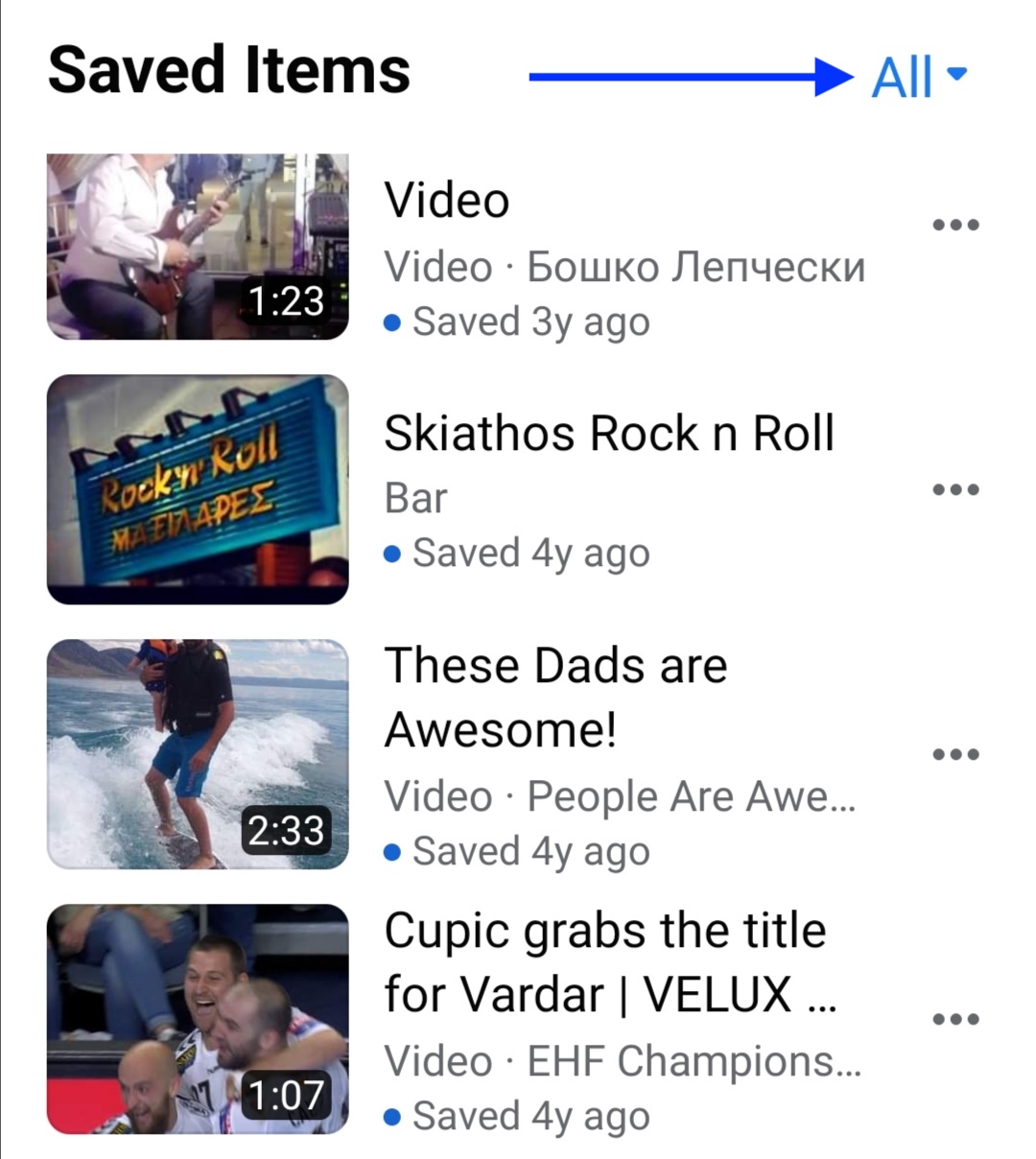 From the options, choose and tap on 'Reels'.
All the reels that you saved on Facebook will appear here in chronological order.
Bonus: Discover how you can download Instagram Reels.
To find a Facebook Reel that you liked:
Open the Facebook app.
Go to the Menu tab.
Tap on Settings & Privacy > Settings.
Scroll down till you see the Activity Log - tap on that.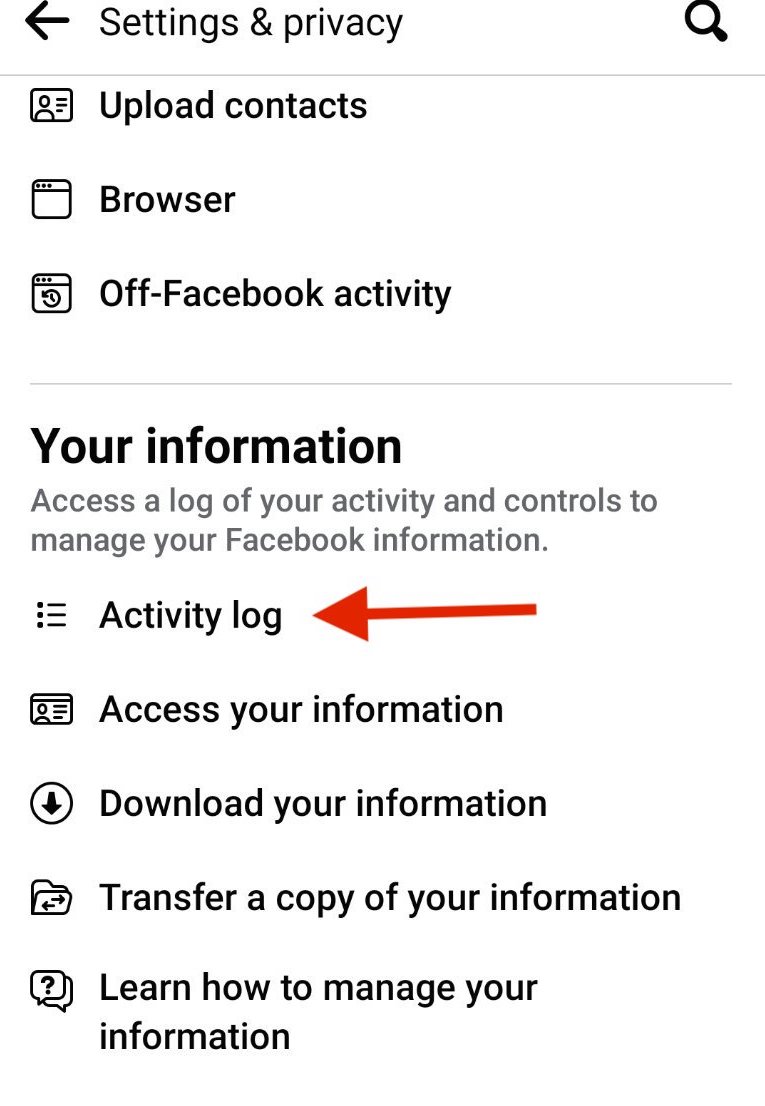 Scroll down and tap the drop-down arrow icon next to Interactions.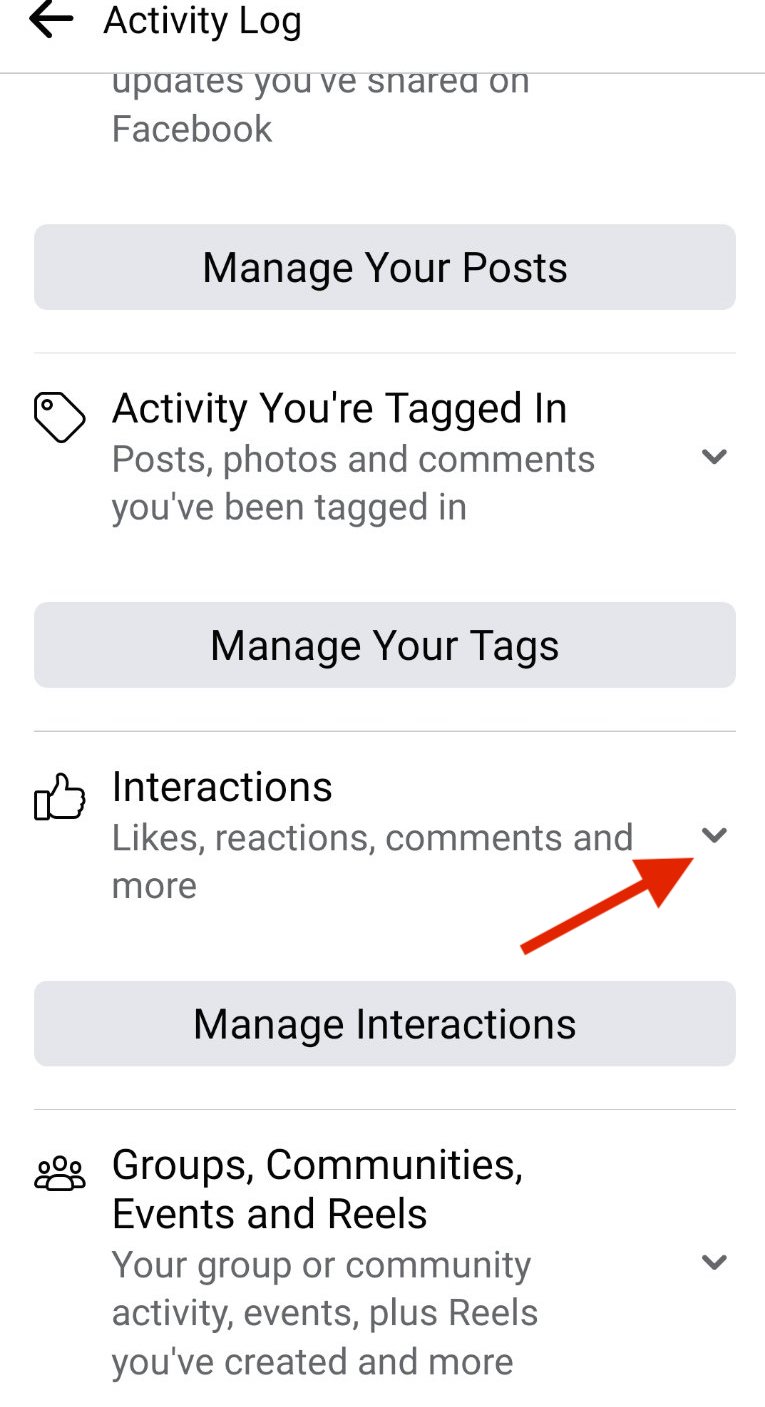 Tap on 'Likes and reactions'.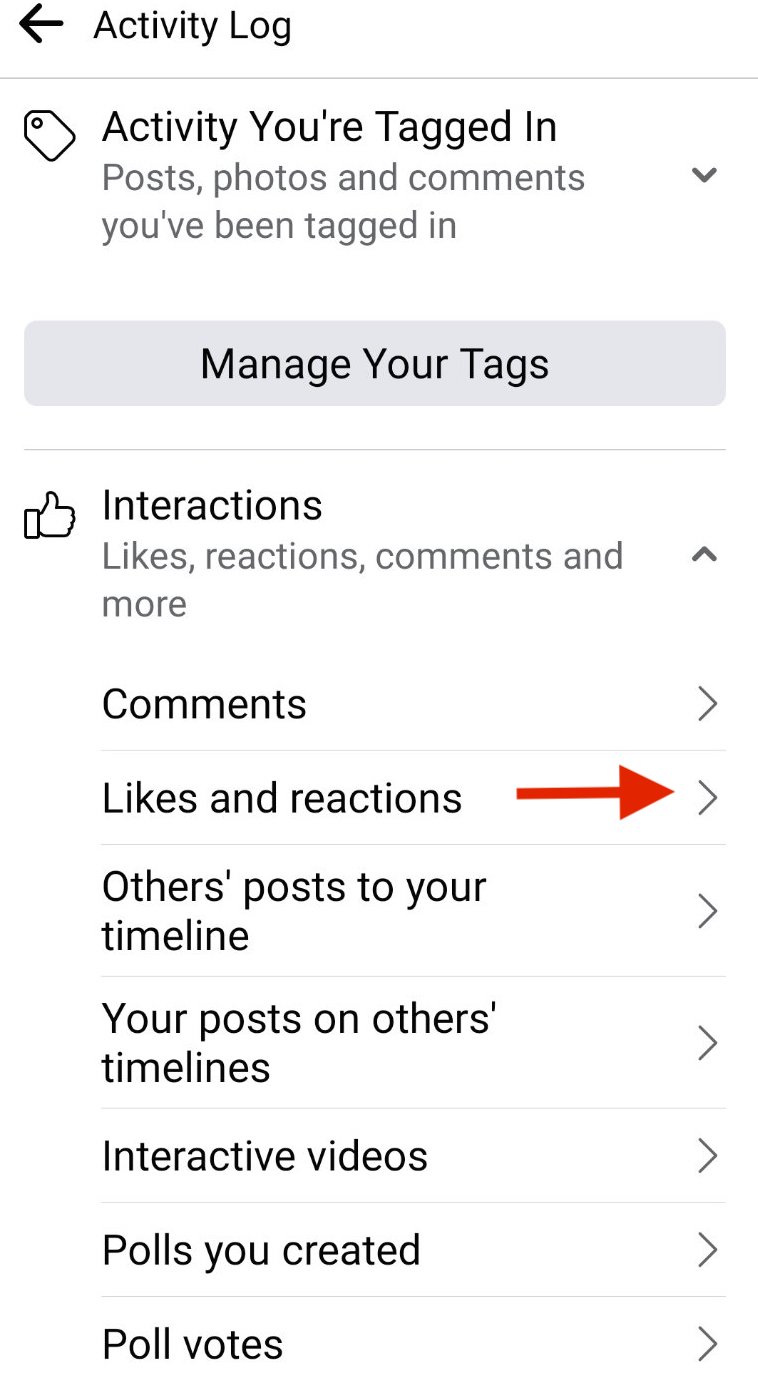 This is where you see all of the Facebook posts and reels that you've liked or reacted to - tap on the three dots to see what reel you've liked.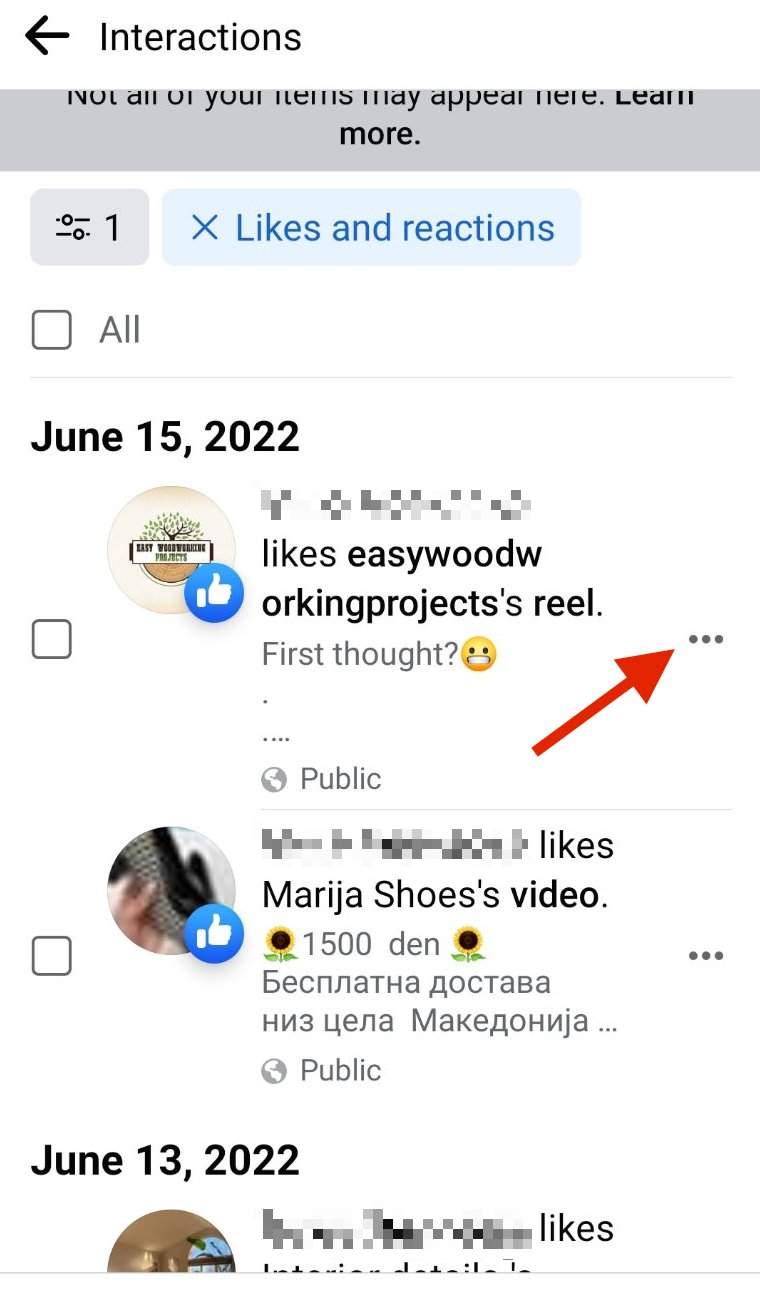 Lastly, tap on 'View'.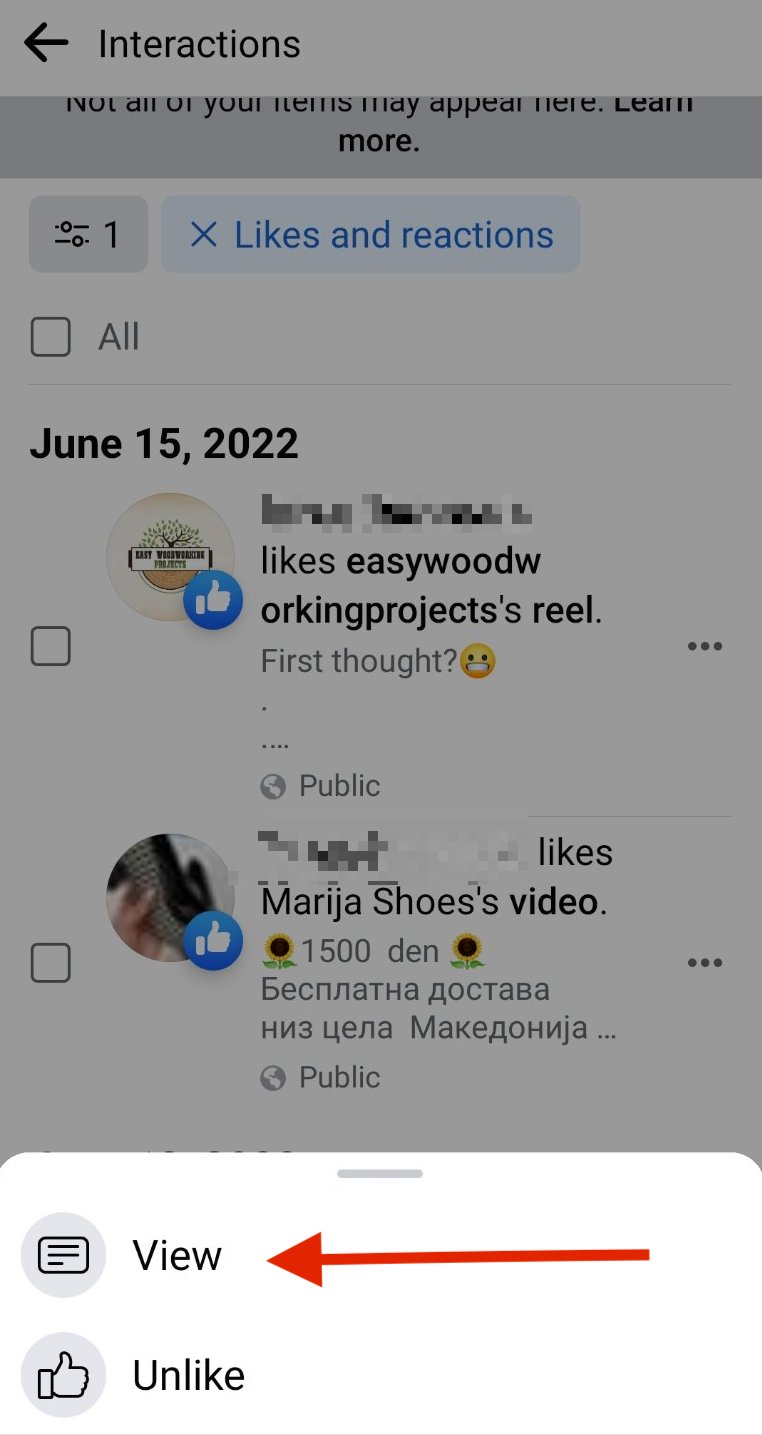 How to find a specific Facebook Reel?
You might also be interested in how to search and find a Facebook Reel about a specific topic, perhaps about making a Reel for marketing, or just to see what other Reels are out there about a specific topic.
The steps to do it, are simple and easy:
Open Facebook as usual.
On the home page, tap on the

From the Reels window, in the upper right corner, tap on the search bar icon.
In the search bar 'Search Reels', type in the specific topic that you are interested in.
This is where you can scroll through all the Reels with regard to that topic.
Who can watch your Facebook Reels?
Automatically, Facebook Reels are set to be public for literally anyone who wants to watch them. But you can alter the privacy settings to limit access to friends or only you.
On another note, if you also want to learn more about Instagram Reels, you can check out our guide on how to use Instagram Reels.
Also, did you know that Instagram introduced a new feature that lets you convert your Story Highlights into Reels?