Tanja Lepcheska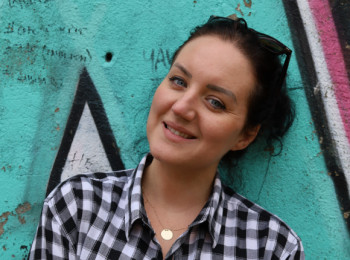 Did you know that wireless earbuds AirPods work on Androids as well? Even though Apple likes to present AirPods as a special kind of earbuds unlike any others on the market, at the end of the day, they are just another pair of Bluetooth earbuds.
Still, AirPods' features are impressive, and therefore, here, we'll tackle how we can use them with an Android phone or tablet which supports Bluetooth headphones.
How to connect AirPods with an Android device
AirPods can connect in the same way as other Bluetooth devices. This is because the Bluetooth connection is standard across millions of devices and that includes Android smartphones as well.
In fact, this means that AirPods can connect to Samsung, LG, Nokia, Google Pixel or any other Android device you think of. Prior to anything else, you need to put them in pairing mode. Further, the steps to follow are mentioned below:
First, you need to make sure that your AirPods are properly placed in their case.
Next, you'll need to press the white button that is on the back of the AirPod case and wait for the LED on the case to turn into white color. You have to hold the button until the LED is white and once it is, you are ready to connect the AirPods with your Android device.
If you are using the AirPods Max, you need to press and hold the noise control button until the light flashes white.
Then, you have to make sure that your Bluetooth is turned on so go to your device Settings menu and look for the Bluetooth icon.
Once you find it, a sub-menu will appear, something like Connections/Connected Devices/Device Connectivity. Make sure that your Bluetooth is properly enabled so that it starts looking for available devices.
Your AirPods will appear in the list as long as the AirPods case is still flashing white color.
Just tap Pair and then on the AirPods when they appear in the list of devices.
You might be asked to confirm that you want to pair your Android device with the AirPods.
Simply as that, your AirPods will now show up on the list of connected devices. When you want to disconnect, you just need to put the AirPods back into their case and close it. The disconnection happens automatically once you close their case and the reconnection will also be automatic once you take them out of their case.
Even though you can connect your Android device with Apple's AirPods, there are many other features that work only with Apple devices such as iPhones, iPads and Macs. Some of those features that are exclusive only to Apple users include Siri, checking the battery life, automatic ear detection, automatic switching between devices, etc.
These features may be disabled for Android users from the start but you can reinstate some of them through third-party Android app options.
AirBattery for checking battery level and re-enabling automatic ear detection
This app is one of the first ones that appeared and is totally free to download from the Play store. You can utilize AirBattery to see how much battery life your AirPods have left and also to regain automatic ear detection.
This feature will pause your music for you when you want to take a break from listening to audio and once you take an AidPod out of your ear. However, this does not work with every app but it works with the most used platforms such as Spotify, Netflix and YouTube.
Assistant Trigger allows you to activate Google Assistant
This app also allows you to see your AirPods' battery life and its best feature is that it lets you activate Google Assistant once you tap on your AirPods. You can download it from the Play Store and toggle on Enable assistant to give the app notification to access your device.
If you want to share the music you are listening to on your AirPods with a friend, you can connect two sets of AirPods to one device.
How to connect your AirPods with a Windows PC
If you are using your Windows PC and you want to connect your AirPods with it, there is also a way to do it. The process is pretty much the same, so stay tuned to find out how.
Before you connect your AirPods with your Windows PC, your AirPods need to be in their charging case but the lid has to be open.
Press and hold the button on the back of the AirPods case till the status LED light turns white.
On the other hand, on your Windows PC, in the search bar, type in Settings and once the menu opens, click on Bluetooth and Devices.
Next, make sure that your Bluetooth toggle switch is on.
Then, in the Devices tab, you'll see Add device, click on it.
Your AirPods will then appear on the list and you just click on them to connect.
Tip: Research shows that AirPods might not sound as good when they are connected to an Android device as they would sound on iOS devices. Anyways, it is better if you test it yourself and see what you think of that.
Find out how to fix if one AirPod is louder than the other, or if your AirPods don't charge.