Tijana Kargovska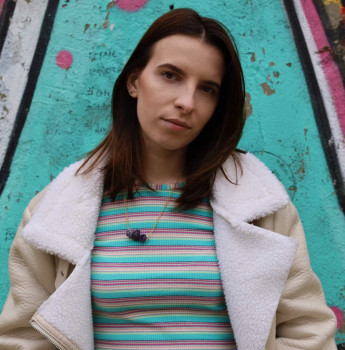 Apple's products are always high-quality ones, AirPods being one of them. However, as with nearly all Apple products, experiencing technical issues is not a matter of whether it's going to happen or not, it's a matter of when it's going to happen.
One of the first issues Apple users started experiencing was the Lightning cable, which turned out to be extremely delicate, and users reported buying dozens of new cables throughout the years.
Now, with AirPods on the market, the new Apple product means a new technical issue.
Reportedly, users are stating that they are experiencing unequal sound from one of their AirPods, but luckily, we've got the solution!
Also if the sound on your Airpods is muffled, explore what might be causing the issue and how to fix it.
How do I fix the volume on my AirPods?
First things first, if one of your AirPods is louder than the other one, it doesn't necessarily mean they're broken.
We have found a couple of possible solutions that seem to work for a number of users.
Go through the list to try and fix them yourself, but if none of these solutions worked, you might need to bring your AirPods to the nearest authorized repair shop.
Adjusting the volume from your phone
Adjusting the volume settings from your phone might solve the issue, you'll need to make sure the volume is not set to low in your phone Settings, and adjust the audio volume. To check this, follow these steps:
On your phone, open the 'Settings' app, and go to 'Accessibility'.
Under 'Accessibility', scroll down to 'Hearing' and tap 'Audio/Visual' right under it.
You will be redirected to a new page where you'll see the audio volume balance setting.
The pointer needs to be in the middle - right between L (left) and R (right).
Cleaning your AirPods
Might sound simple, and it might not sound like the optimal solution, but dirt gets inside the AirPods on a daily basis, each time you use them and take them out.
We did some research, and the best way to clean your AirPods is by using either a soft toothbrush, and brushing the speakers. Make sure not to use too much strength, because that might cause physical damage to your AirPods.
Take a clean cloth, make sure it's a soft one, and wipe all the excess dirt that comes out of them after brushing them with the toothbrush.
If you want, you can use a small amount of water or alcohol for this process. The best type of alcohol for these types of issues is isopropyl alcohol, due to the fact that it evaporates quickly.
Check how your AirPods work on another device
Try connecting your AirPods (could be AirPods Pro or any other series) to a different device. Try connecting them to your laptop or a different mobile device to make sure the volume is different on another device as well.
If the AirPods work properly on other devices, you'll need to reset all settings* about your Apple AirPods from your phone settings.
To do so, follow these steps:
On your phone, open the 'Settings' app.
From 'Settings', navigate to 'General'.
Scroll down to the bottom of the screen, and click on 'Reset'.
*Once you've reset all your settings, your phone will lose memory of saved networks - Wi-Fi passwords, home screen layout, privacy settings, and Apple Pay cards.
Reset your AirPods
Resetting your AirPods is one of those solutions that sound too simple, but the good old "turn it off and on again" actually works!
To reset your AirPods, follow these steps:
Click and hold the button on the back of your AirPods case.
The light is supposed to flash amber a few times, and then it turns to white.
After this, your AirPods will be reset. Try connecting your phone once again to check whether this has fixed your issue.
In case none of the above-mentioned solutions fixed the problem for you, you might need to bring your AirPods to the nearest repair shop. Be careful, however, to look up whether the repair shop is authorized by Apple, if not, bring them to an official Apple store.
If you're a Mac user and you have issues with AirPods not connecting to Mac, check out how to fix it.