Ivana Kotorchevikj
One of the frustrating issues that AirPods users sometimes experience is that AirPods randomly connect while in the case.
If you've already connected your AirPods to your device, you just need to take the AirPods out of the charging case and they'll automatically connect to your iPhone, iPad, or Mac. Your AirPods should automatically disconnect when you put them in the case and they should start charging.
But, sometimes, when you put your AirPods back into the case, they can remain connected to your device. This is an issue because you can't redirect the audio on your iPhone to your external speaker until the AirPods are disconnected.
Reasons for AirPods connecting while in the case
There are several reasons your AirPods or AirPods Pro randomly connect to your device, even though they are in the case:
The optical sensors on your AirPods may be covered in dirt that makes them think they are in your ear.
Your AirPods' software may not be updated.
Software bugs are causing is causing the connecting problem.
There's an issue with the Bluetooth connection on your device, or Bluetooth is still on, which can cause them to connect to your device although the AirPods are in the case.
A charging problem with the case can cause the AirPods to connect to your iPhone or any other Apple device while they're still in the case.
If your AirPods are charged to 100% can also cause them to randomly connect to a Bluetooth device they've previously been connected to.
If the lid of the charging case is open, it can cause them to disconnect from the case momentarily and connect to your device.
How to fix if your AirPods randomly connect
There are a few things you can do to fix the issue.
Check if your AirPods are charging
If you put your AirPods in the charging case, but they are not charging even though their battery is not at 100%, there's certainly some problem with the charging system.
If your AirPods can't charge, they won't be put into charging mode and instead will connect to any nearby Bluetooth device.
First, make sure there is no dirt in the charging port that causes the issue. Use a toothpick to clean out this area.
Second, if cleaning the charging port didn't help, take your charging case to any Apple store to repair or replace it.
Also, always use a certified Apple Charger. A fake charging case can also cause the AirPods not to charge and connect while they are inside the case.
Turn off Bluetooth
If the charging case wasn't the issue, then the simplest way to fix the problem is to turn your Bluetooth off and on. This will make the AirPods disconnect because they use Bluetooth to connect.
You can do this in your iPhone settings or in the control center. Go to Settings > Bluetooth > toggle off and on the button.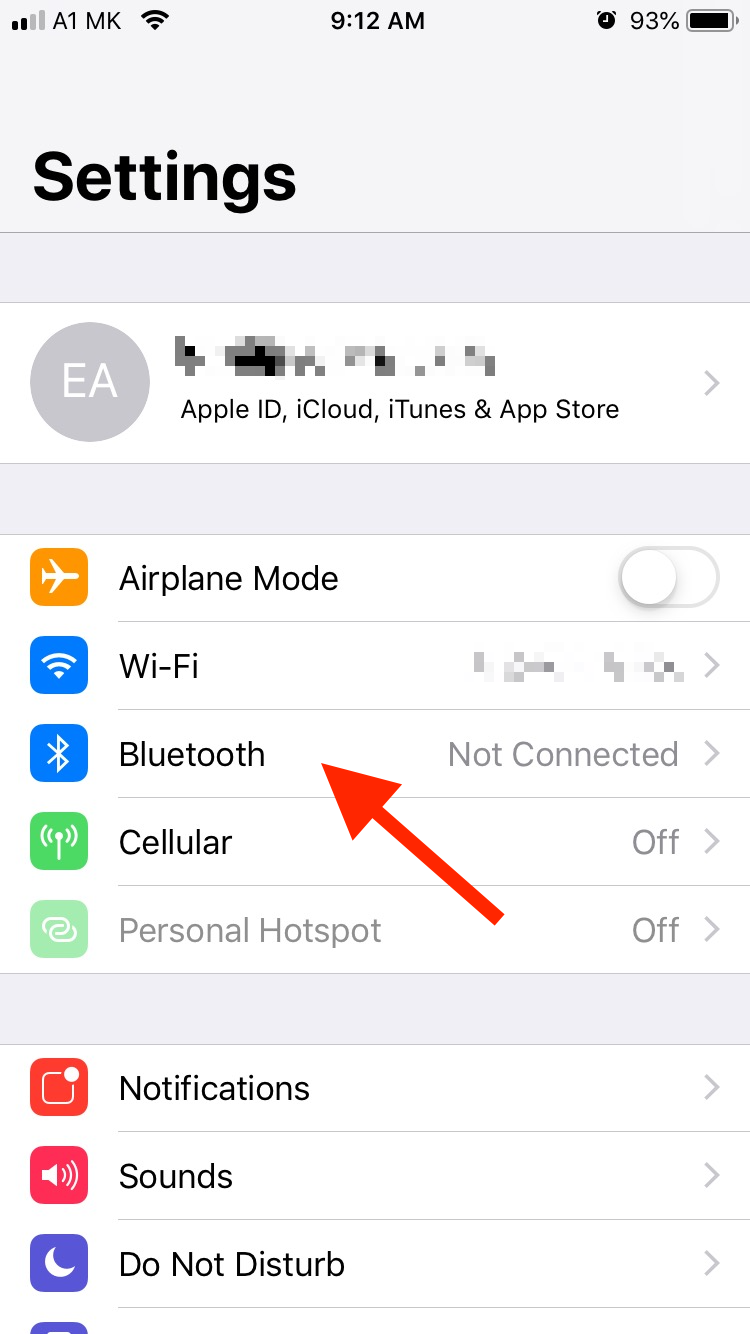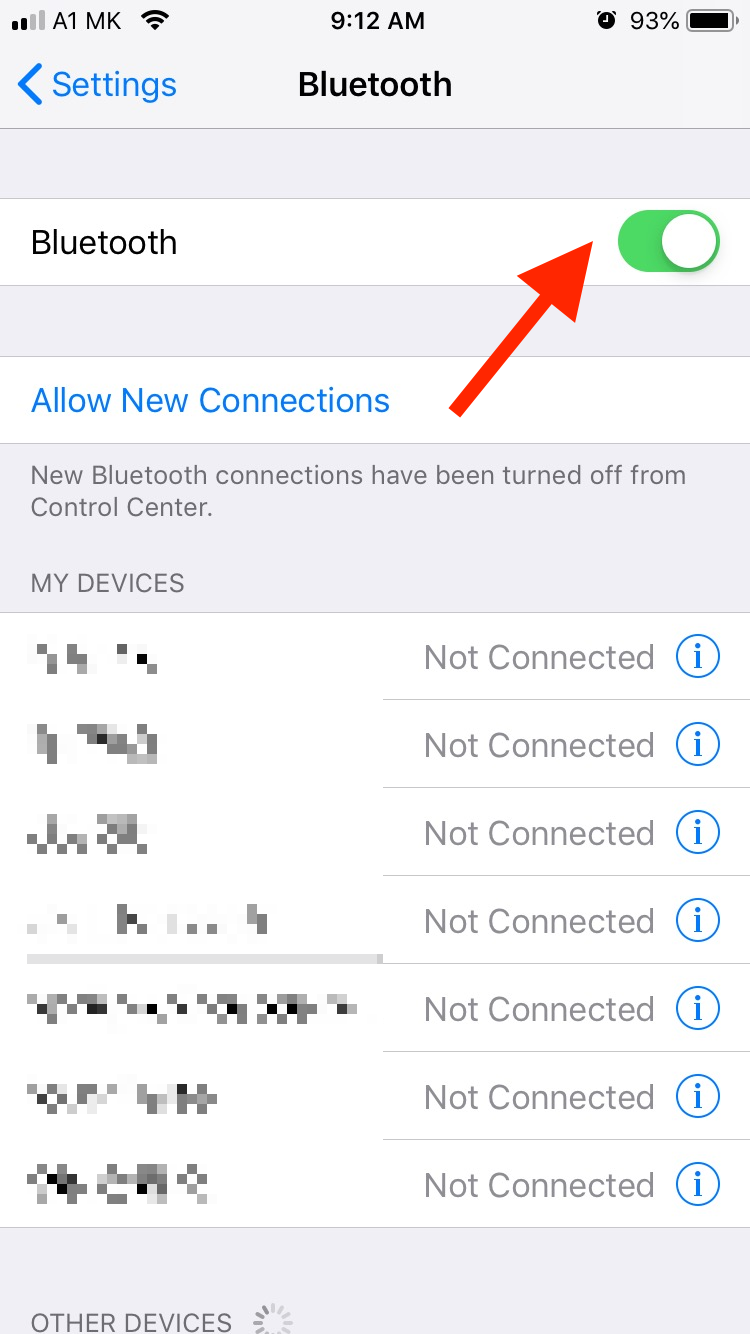 Or, swipe down from the top right (on newer iPhone models) or swipe up from the bottom (for older iPhone models) to turn off Bluetooth.
Reset your AirPods
Resetting your AirPods usually fixes any issue with the earbuds. A factory reset will put your AirPods in the default condition they were in and possibly fix any issue with them.
To reset your AirPods:
Press and hold the setup button on the charging case.
When the status light starts flashing orange and then flashes white, release the button.
The AirPods are now reset to factory status.
Connect the AirPods to your iPhone and put them back in the case to check if they will disconnect.
Reset your network settings
If you reset your AirPods, but the issue remains, your device may have a connectivity issue. To fix it, you need to reset your network settings which will wipe clean the Bluetooth settings, Wi-Fi settings and cellular settings.
Go to Settings on your device.
Tap on General.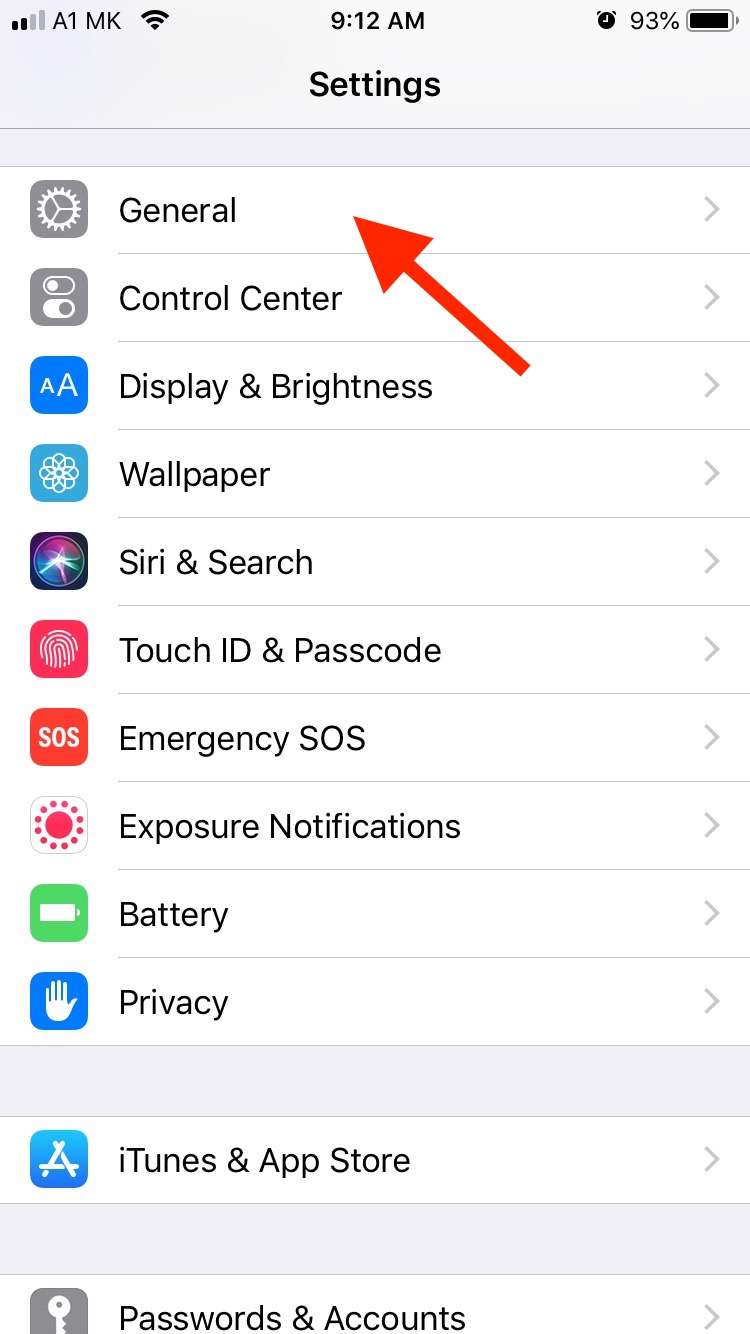 Scroll down and tap on 'Reset' at the bottom.
After resetting the network settings, set up the Bluetooth connection to get the AirPods connected and put them back in the case. Now, your AirPods should disconnect.
Unpair and reconnect your AirPods
If resetting the network connection didn't help, try unpairing and reconnecting your AirPods from your device. This should fix any firmware problems with your AirPods and the connectivity issue.
Go to Settings on your iPhone.
Tap on 'Bluetooth'.
Under My Devices, tap on the 'i' icon next to your AirPods.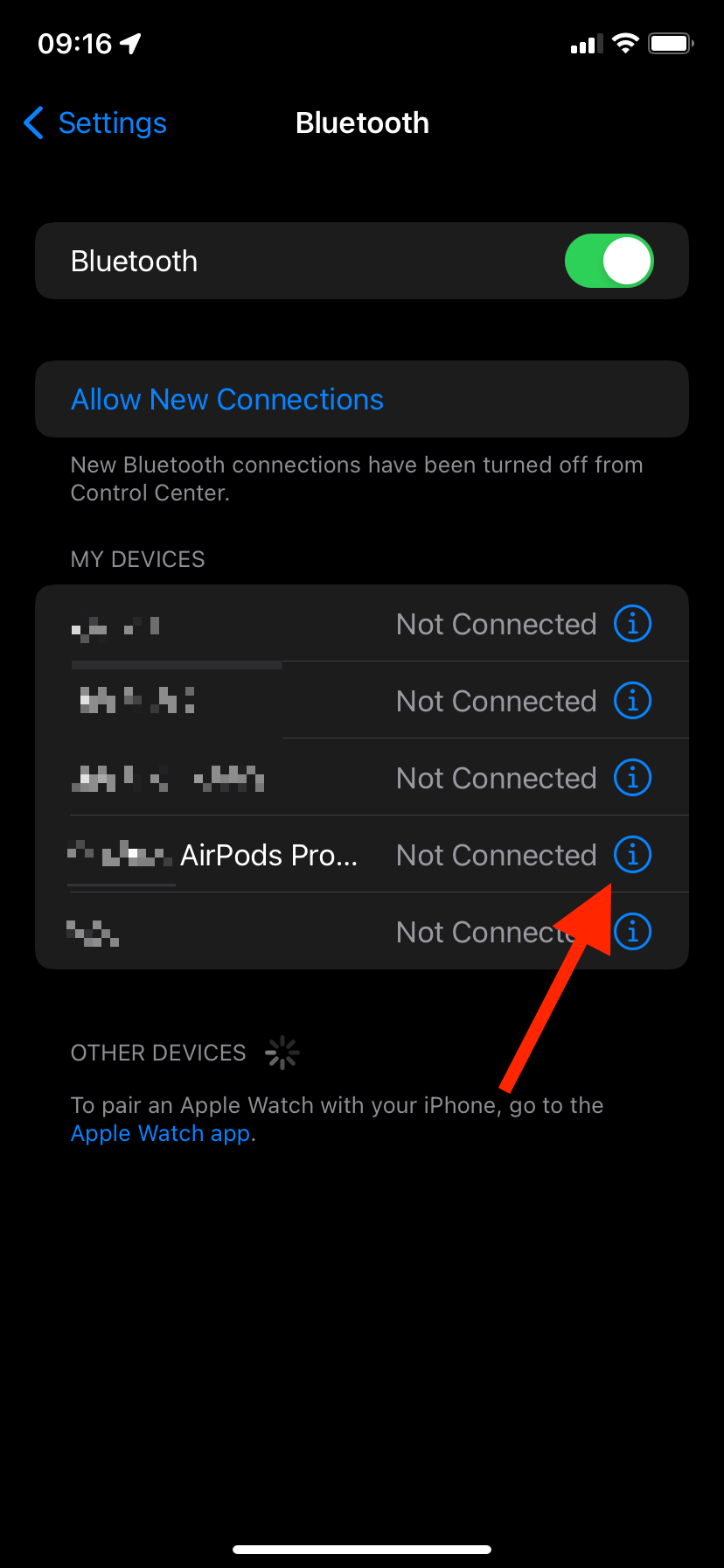 Choose 'Forget This Device'.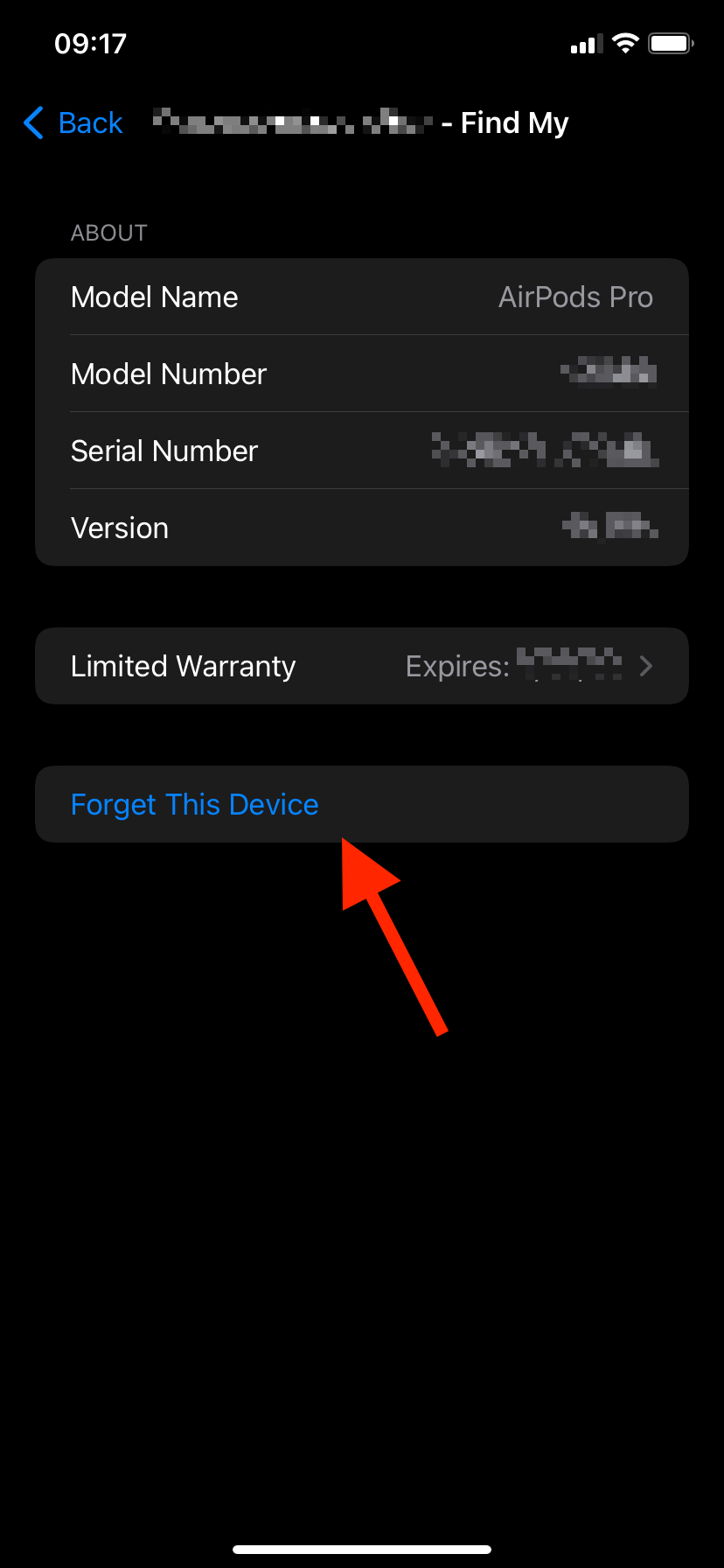 Tap on 'Forget Device' to confirm.
Now that your AirPods are unpaired, put the AirPods in the charging case and make sure they are fully charged. Then, reconnect your AirPods:
Open your AirPods charging case next to your iPhone.
Tap 'Connect' on the Control Center pop-up window.
After they're connected, put your AirPods back in the case and check if they're still randomly connecting to your device when they shouldn't.
✔️ You might also like to learn why your AirPods keep cutting out and how to fix it.
Update the AirPods firmware
Firmware is the software that connects your AirPods or AirPods Pro and phone. If it hasn't been updated lately, it can cause the issue with your AirPods from randomly connecting to your phone while the case is closed.
Before updating the firmware, make sure that your device is connected to your AirPods. Then follow the steps:
Go to Settings on your device.
Tap on 'General', then on 'About'.
Scroll down and find your AirPods.
Check the current firmware version.
If there's an update, install it.
Note: If you want to update the firmware, make sure the AirPods are first connected to the device. Then plug the charger into the case and close it. Leave the AirPods overnight and wait for them to update.
Turn off 'Automatic Ear Detection' on your AirPods' Setting
AirPods have infrared sensors with which they can sense whether they are in your ears and receive the audio accordingly.
If the 'Automatic Ear Detection' is on, and you don't have your AirPods on, the audio runs through the device speakers.
However, sometimes the sensors may not be functioning properly, which is causing the issue with your AirPods randomly connecting.
Turn off Automatic Ear Detection and put the AirPods back in the case. Then check if they disconnect from your device. To turn off Automatic Ear Detection, go to Settings > Bluetooth > 'i' next to AirPods > turn off the toggle next to Automatic Ear Detection.
Bonus read: How to Fix: AirPods Flashing White and Not Connecting.
Restart your iPhone
Restarting your phone usually fixes most problems with the AirPods. To restart your iPhone:
Hold on to the power button for up to 3 seconds until you see a slider.
Swipe right on the slider to turn off your iPhone.
To turn it back on, just hold on to the power button.
Once you've restarted your phone, take your AirPods out of the case, put them back in, and close the lid to see if the issue is still occurring.
Update your phone software
As an ultimate solution, you may try updating your phone software. If your device hasn't been updated for a while, it may cause problems with your AirPods as well.
To update your iPhone:
Go into Settings.
Scroll down and select 'General'.
Tap on 'Software Updates'.
If there's an update, tap on it to install it.
After updating, check if your AirPods still connect while in their case.
Conclusion
Above, we've listed the most common reasons that cause your AirPods to connect randomly or connect while they're in the case.
Hopefully, they could help you get rid of the issue. But, if you still have trouble with the AirPods connecting randomly, it might be a more serious issue. The only solution is to take them to an Apple Store and most likely get them replaced for free.