Tanja Lepcheska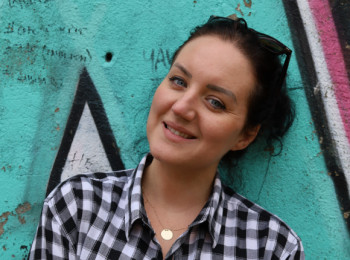 Not so long ago, TikTok rolled out the option for users to add a Linktree to their TikTok bios.
This new feature allows users to use their Linktree and drive their TikTok audience to new content, products, brand partnerships, other socials, and more. So far, many users who have been granted access to this feature are seeing increased traffic on their TikTok, and you should too!
This article explains how you can add a Linktree to your TikTok bio, why you should take advantage of this feature (if eligible), and its benefits.
Without further ado, let's dove in.
What is a Linktree?
Linktree is a no-cost online tool that enables users to generate a webpage that contains numerous clickable links. People mostly use it on socials like Instagram, TikTok, and Twitter because they are limited to sharing only one link in their bio.
Linktree has gained significant popularity, especially among influencers, content creators, and brands, to advertise their diverse online platforms and enhance interaction with their followers.
Important criteria to meet to be able to use the Linktree feature on TikTok
Only business accounts with more than 1K followers are able to add a clickable link to their TikTok bios.

So far, the Linktree feature is available only on the TikTok mobile app.
Bonus read: How to add captions to TikTok
How to add linktree to TikTok
Now that you know the criteria to use this feature, you should proceed by learning the steps on how to do it. After all, you should look at adding a Linktree to your TikTok bio as an online marketing strategy, and that is something you should definitely consider trying.
First and foremost, if you don't have a Linktree account, you should create one on the Linktree website. You can choose between a free, starter, pro and premium plan.
After you've signed up to Linktree, you can add the links you want to share with your TikTok fans.
Here are the steps to do so:
From your Linktree profile page, tap on the 'Share' option (top right corner) to copy your Linktree URL.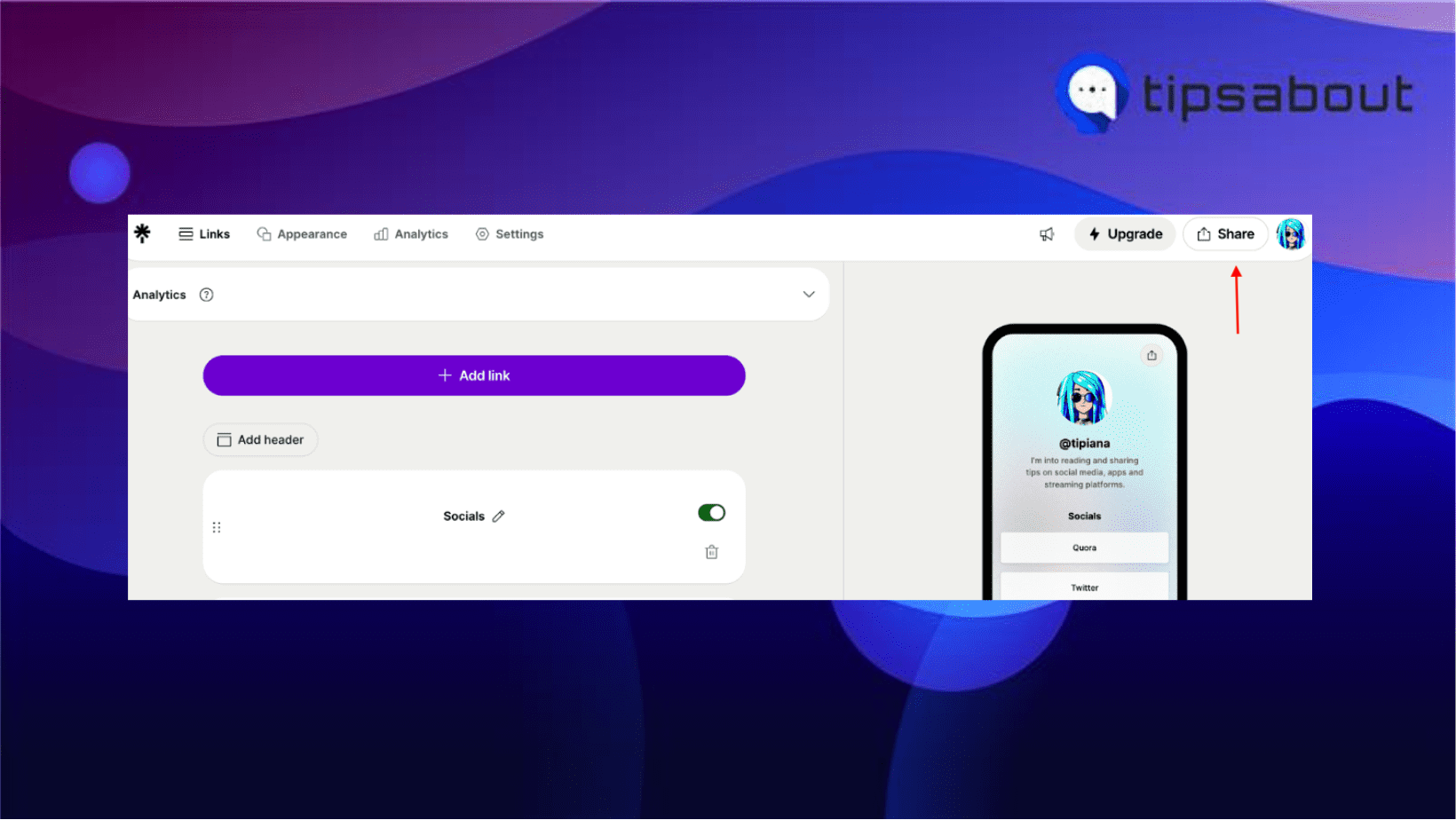 Navigate to TikTok and log in to your account using your credentials.
On your TikTok profile page, tap on the profile icon (bottom-right corner).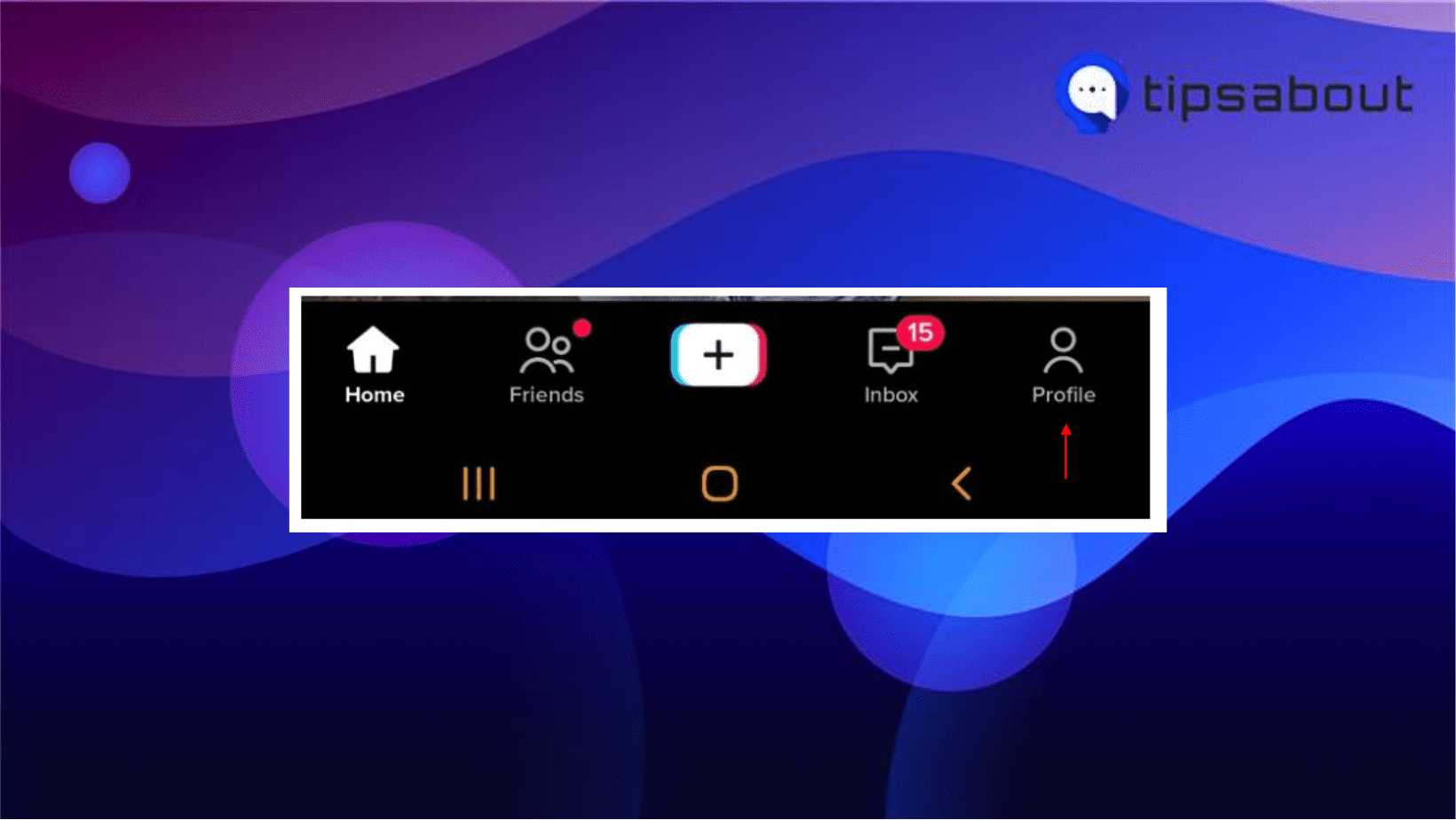 Tap on 'Edit profile'.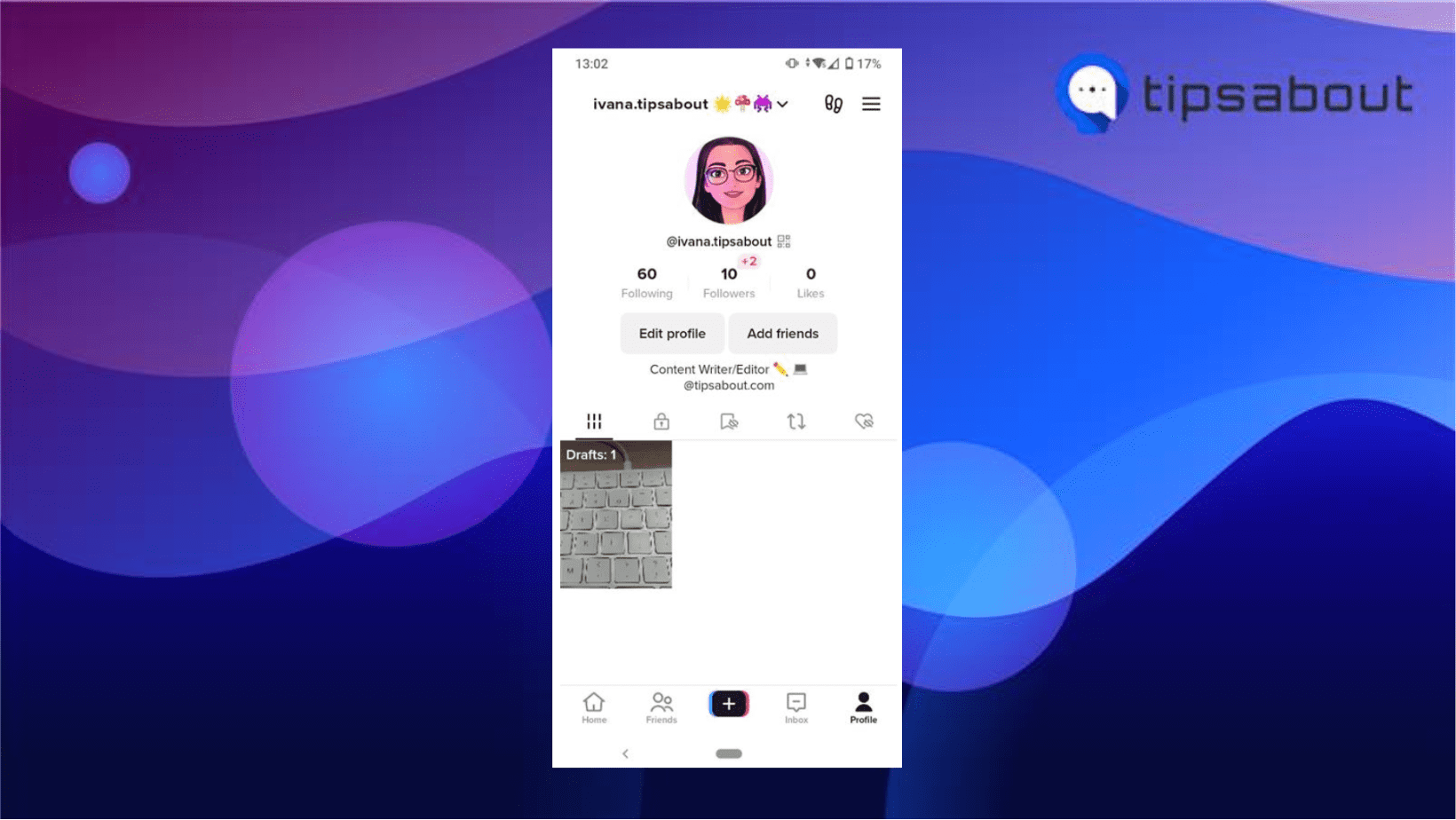 If you are eligible to use the Linktree feature and add a bio link, you will see a 'Website' tab - tap on that (otherwise, if the bio-linking feature is not yet unlocked to your profile, this option won't appear).
Select 'Add your website' and paste the Linktree URL in the blank space.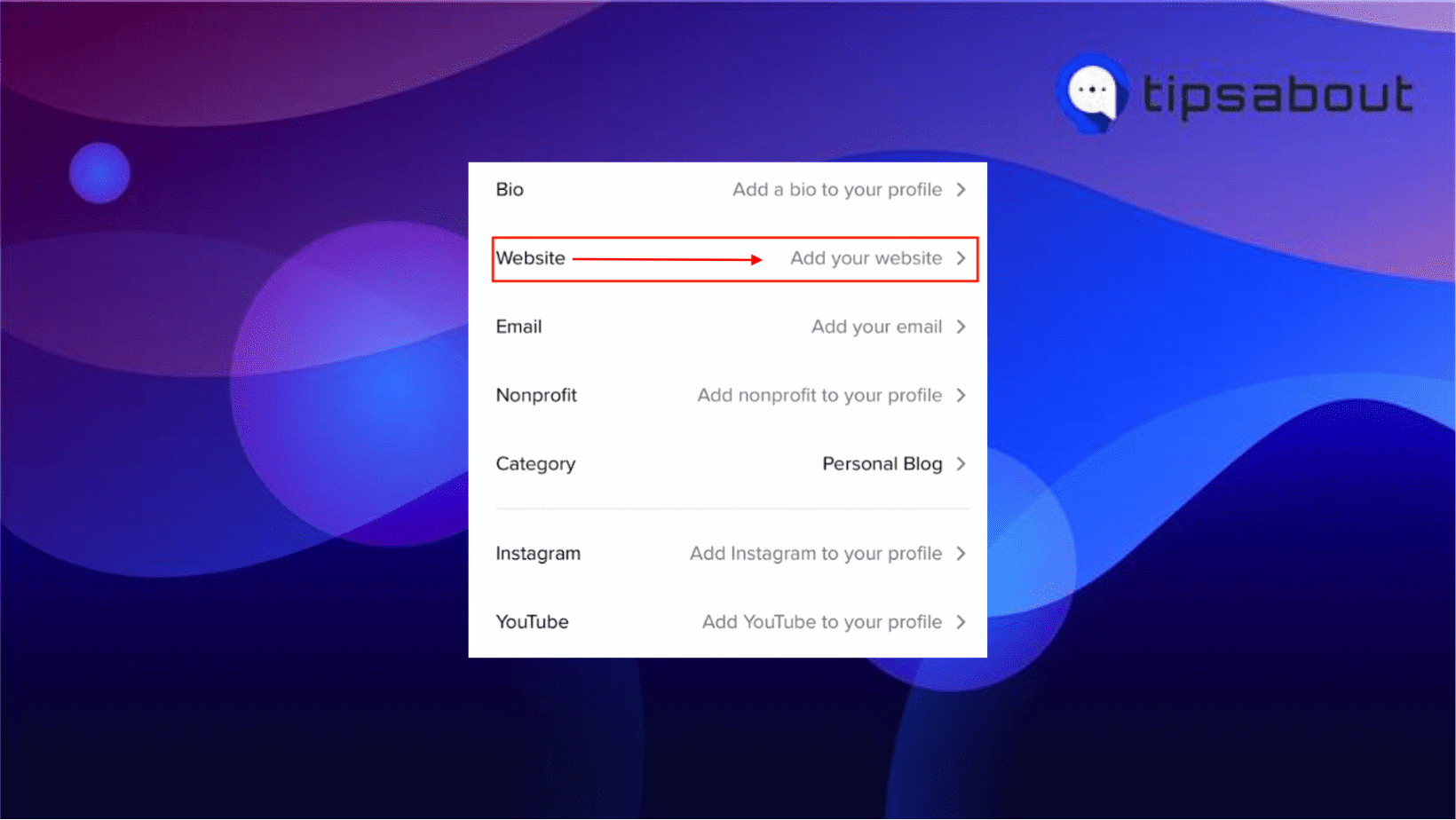 7. Tap on 'Save' to keep the changes.
If the 'Website' feature is not an option for you, you can still add a Linktree to your TikTok regardless of your account status. Go to your profile page, tap 'Edit profile', and tap on the Bio section. Then paste the URL of your Linktree.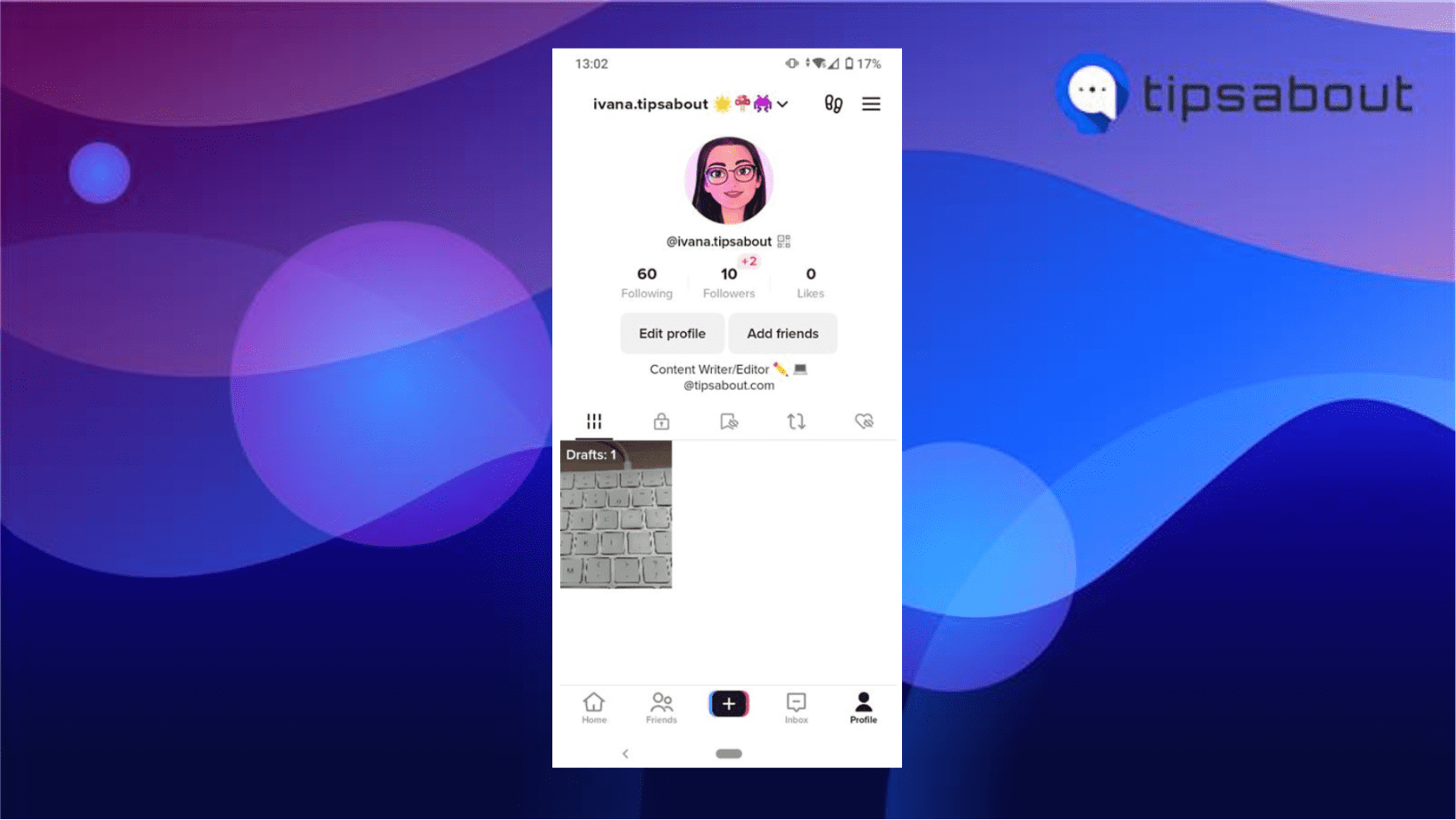 If you do it this way, we suggest you add a call-to-action in some of your videos to inform your followers about the link in your Bio, for example, 'You can check out the link in my bio to see more!'.
Otherwise, your fans won't know of your other socials and website URLs.
How to add your TikTok video link app
Here are the steps to add a TikTok video link in your Linktree Admin:
Click the + Add link button.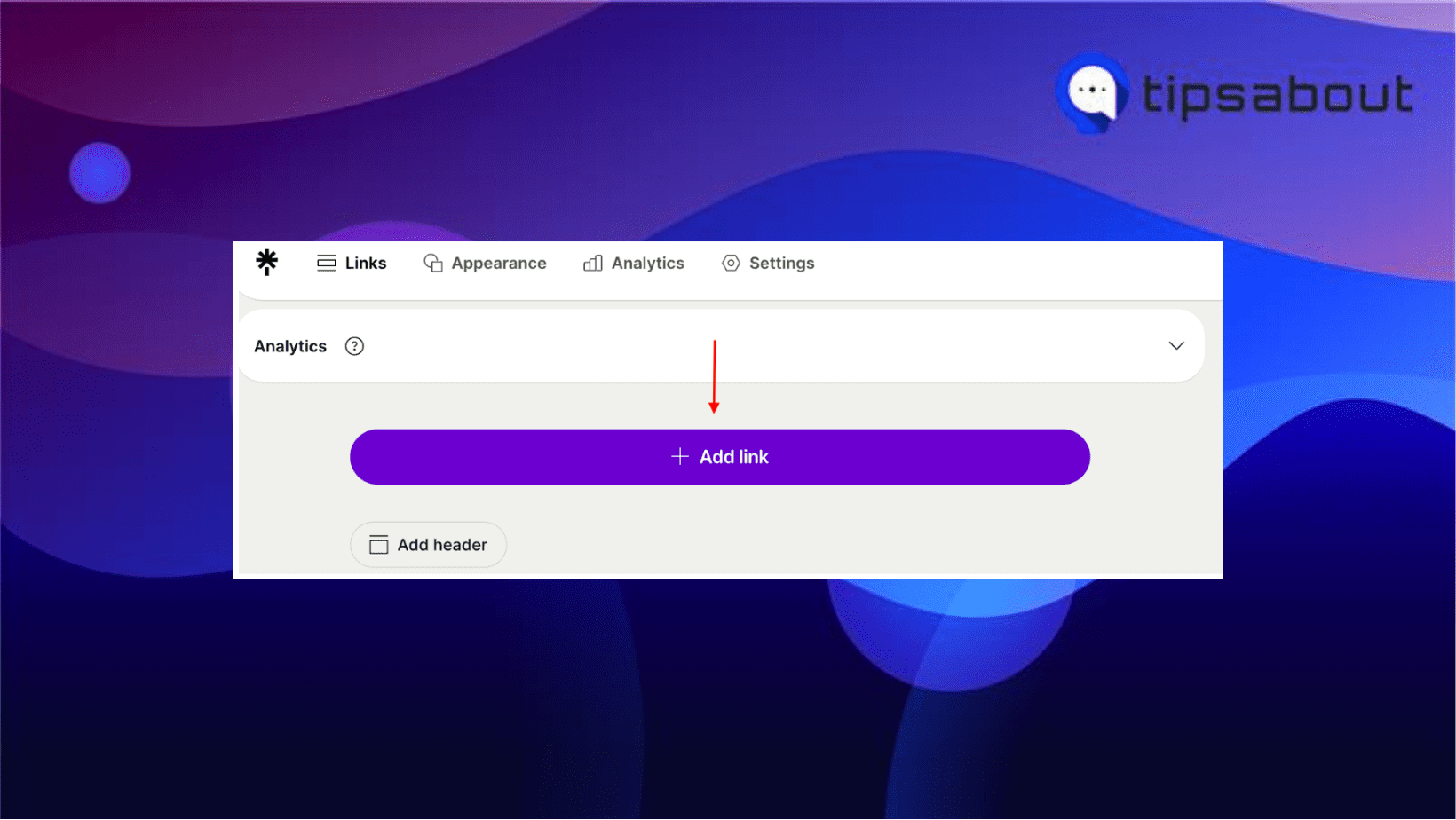 You can use the copy-paste method to add your TikTok video URL, which will automatically detect and set up the link.
To locate the TikTok Video Link App, select 'View all' and go to the Grow your Following section.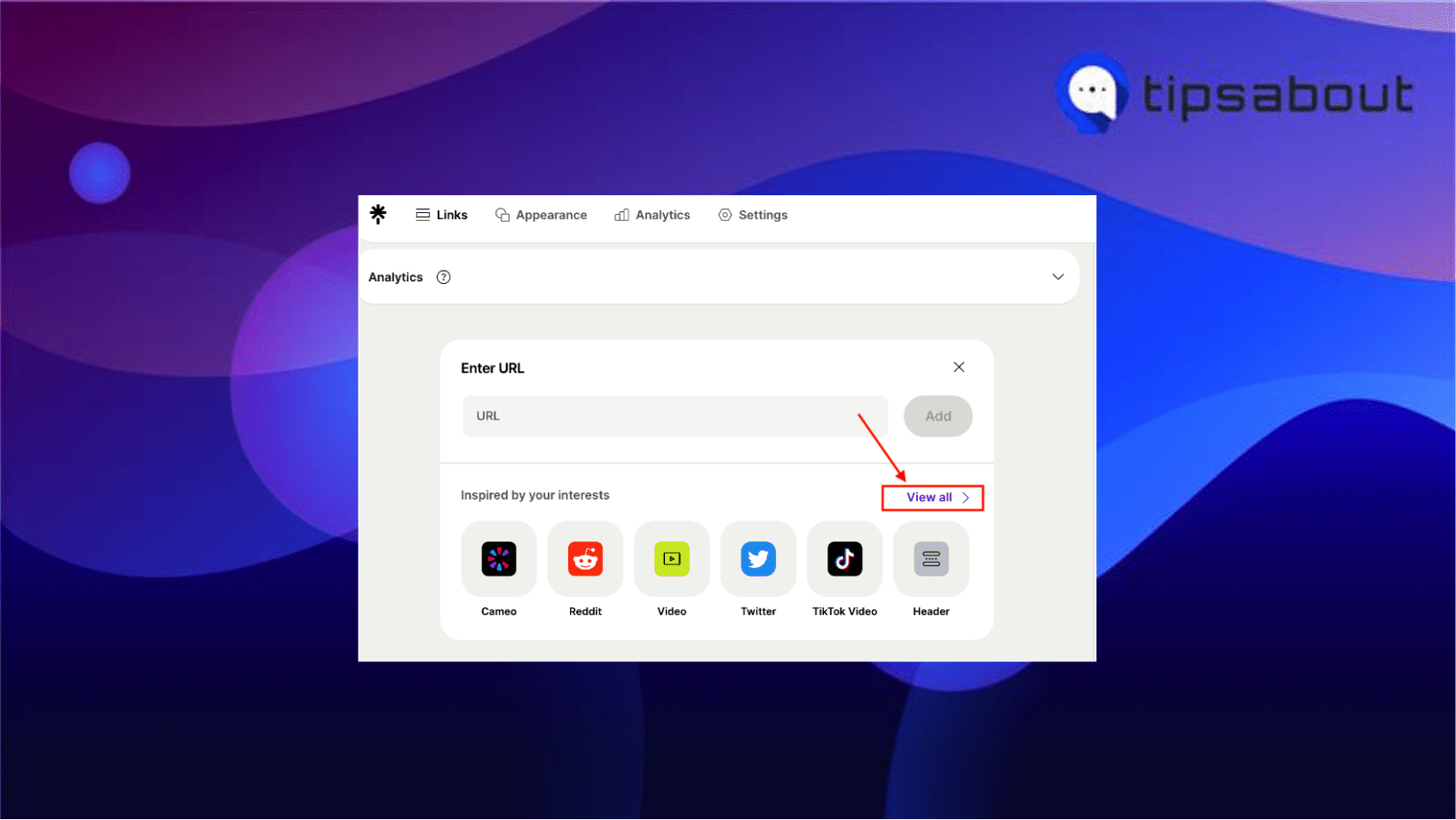 Click on 'Add' next to the TikTok video option.
Paste the TikTok video URL in the URL field.
A new TikTok icon with various setting options will appear below your video URL.
If you want to display a TikTok video, select the 'Display a TikTok video' option.
Alternatively, you can choose the Go directly to URL option to link directly to your TikTok account. That's all. From then on, your TikTok video will be displayed on your Linktree.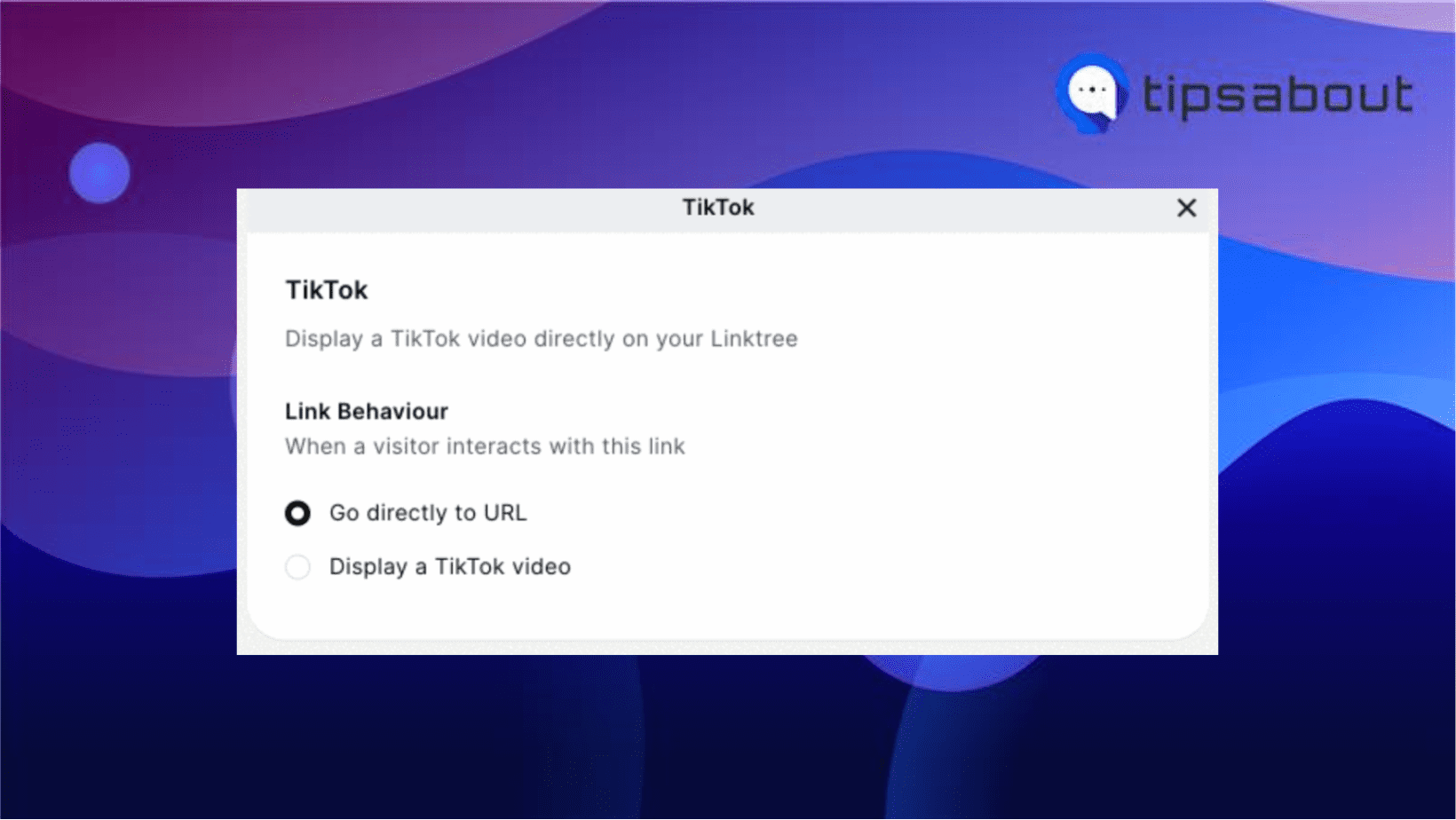 Learn how to repost on TikTok
What are the benefits of using a Linktree to TikTok?
When users use a Linktree for their TikTok bios, they are giving their audience a greater opportunity to connect with them.
By using a Linktree, they can include several links to their TikTok bio, and their audience can access it with one click.
Other than this, adding links to your TikTok bio can:
Drive traffic to your website and improve the chances of making a sale.

Enhance the visibility of your latest blog posts and attract more visitors to your site.

Effortlessly promote your sales or offers and motivate users to take the desired action.

Encourage your followers to join your mailing list and register quickly with just a few clicks.
Conclusion
Now you know that to be eligible to add a Linktree to your TikTok, you must have a business account and have over 1K followers. Once you have that, the steps to add the links are easy to follow.
Hopefully, this guide helped you learn how to add a Linktree to your TikTok profile and what are the benefits of using a Linktree.
On another note, you also might be wondering how to turn on analytics on TikTok or perhaps how to learn TikTok wallet - we have full guides to show you how it's done.
FAQs
Why can't I add a link on TikTok?

You can only add a clickable link in your TikTok bio if you have a business account. Only a business account with more than 1K followers can access TikTok's link-in-bio option.