Tanja Lepcheska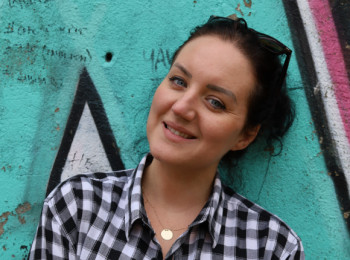 TextNow, the now popular and free VoIP service that enables calling and texting via WiFi, seems to be expanding more and more these days. Yes, there are indeed many other apps that offer such services - WhatsApp, Telegram, and others, but this one is different due to the end-to-end phone service that is integrated within the app itself.
To make things clear, this is similar to your mobile network service provider, which has a SIM card in order to make calls, send texts and even connect to the internet. However, for that, people are usually paying monthly bills for the service.
What is a TextNow Subscriber?
It is a voice-over-internet protocol service for users to do free texts and calls in Canada and USA. Basically, this service provides the user a real phone number and it can be used on any smart device or a desktop computer with a good Wi-Fi connection.
Therefore a TextNow subscriber is anyone who is using the TextNow service and has the benefit of having a real phone number without even paying for it.
Is the TextNow app anonymous or not?
The app is anonymous because the receiver cannot recognize who is contacting them via text or call and this is because the app assigns random phone numbers to the calls and texts.
Can TextNow work without an internet connection?
This is a very straightforward answer and it is a No. Unfortunately, even though the TextNow service allows users to make free texts and calls, there has to be a Wi-Fi connection for it to work properly.
Can I do facetime with TextNow?
Absolutely! All you need to do is go to the TextNow dialer and dial the number you want to start the video call with. The video calling feature will appear as a green video call button in the bottom left. Just tap that green button to send the invitation for that video call.
Also, before the video call starts, you have to accept the invite link.
Can I retrieve a deleted message from TextNow?
Unfortunately, no, you cannot retrieve them. It is due to TextNow's privacy policies.
How can I know if someone has read my texts on TextNow?
You will see the word Read under the message you have sent and also it will show the time your message was opened. You can also turn on Read Receipts in the iMessage app, tap on Settings, then scroll down and tap on Messages. From there, just tap on Enable Send Read Receipts.
How long do TextNow phone numbers last?
The service recommends users use their TextNow phone numbers for about 2 days. Nevertheless, it does not have to mean that the user's number will immediately expire after those two days.
To wrap up, in case you don't want to use TextNow anymore and you want to delete your account there, you might as well do it - we give you full guidance on that too.
FAQ
Will TextNow texts and calls appear on my monthly phone bill?

No! The calls made through the TextNow app with a Wi-Fi connection will not show up on your phone bill.

Can I have multiple TextNow numbers at the same time?

Yes, you can. TextNow allows you to create multiple TextNow accounts with a separate and unique login. However, you are not going to be able to have several assigned numbers to one account - it has to be one phone number per one account.

How can I know if a TextNow phone number is active or not?

This is simple. If you don't have a TextNow account, you can create one and text the number to check if it is active or not. If it shows as a name, then the number is active. On the contrary,, if there is no name, the number is not active.