Tijana
Table of Contents
Apple is widely known for its creativity and the amazing features that are introduced with each new iOS release.
The feature formerly known as 'Do Not Disturb' got renamed and updated when iOS 15 rolled out. Now, iPhone and iPad users know it as 'Focus'.
The last several iOS updates introduced amazing new features, such as adding widgets or customizing your icons and screens.
Users are currently waiting for the iOS 16 to be released, where more fun and innovative features are to be introduced.
However, for those who still haven't gotten the gist of iOS 15, and one of the more famous 'Focus' modes, keep reading to find out what 'Share Focus Status' means, and how to use all of the focus modes!
What does 'Share Focus Status' mean?
The 'Share Focus Status' allows other iOS users to see that you have one of the many Focus Modes activated.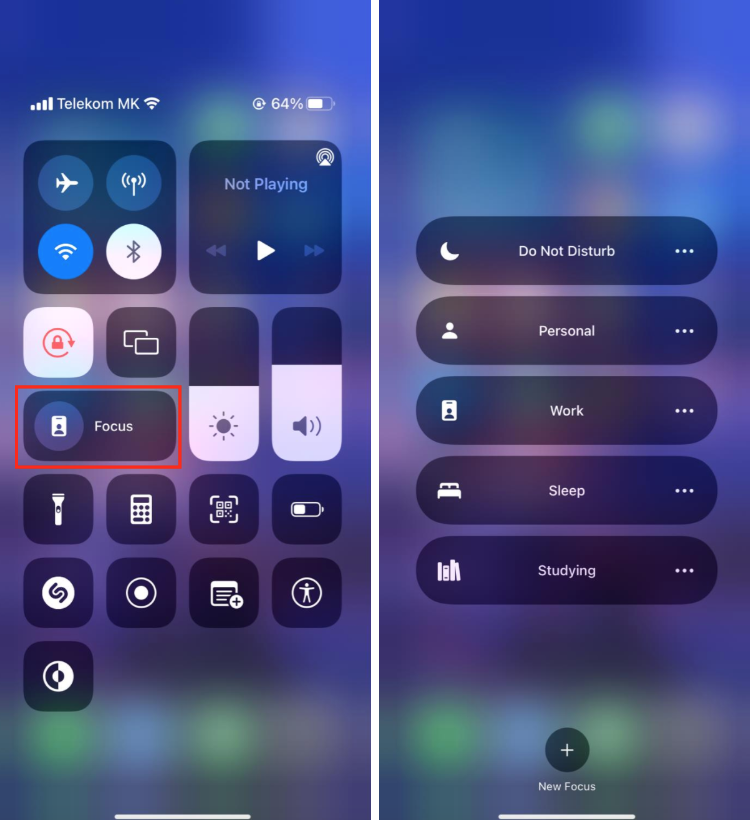 Other people can be notified that you have activated Focus Mode only if they're an iOS user as well.

However, the only way for other users to know you've activated Focus Mode is if the other user checks your iMessage thread. At the bottom of the screen in the iMessage thread, a message will show up, saying '___ has notifications silenced'.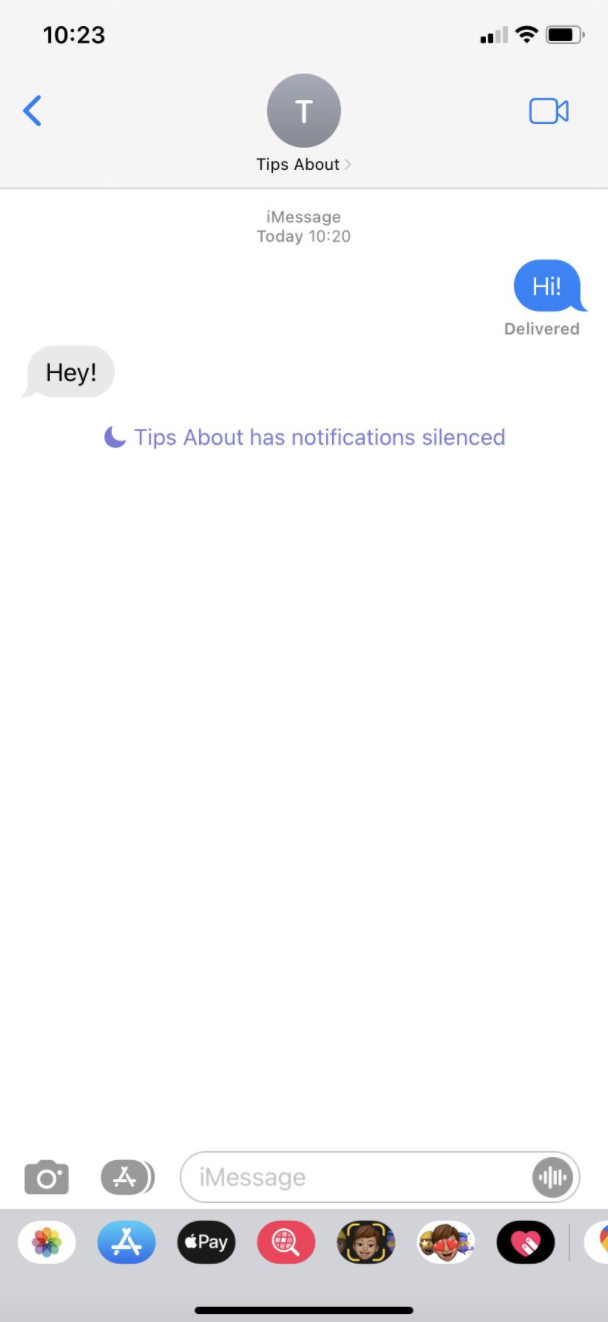 When you enable this feature from your iPhone/iPad settings, other users will be able to see that you're unable to see their text messages and receive their calls.
However, this feature is not automatically enabled. In order to turn on the 'Share Focus Status' option, you need to make adjustments in your iPhone/iPad settings.
Follow these steps:
On your iPhone, open the 'Settings' app.
Next, find the 'Focus' feature, and tap on it to open it.
Under the 'Focus' settings, tap on 'Do Not Disturb'.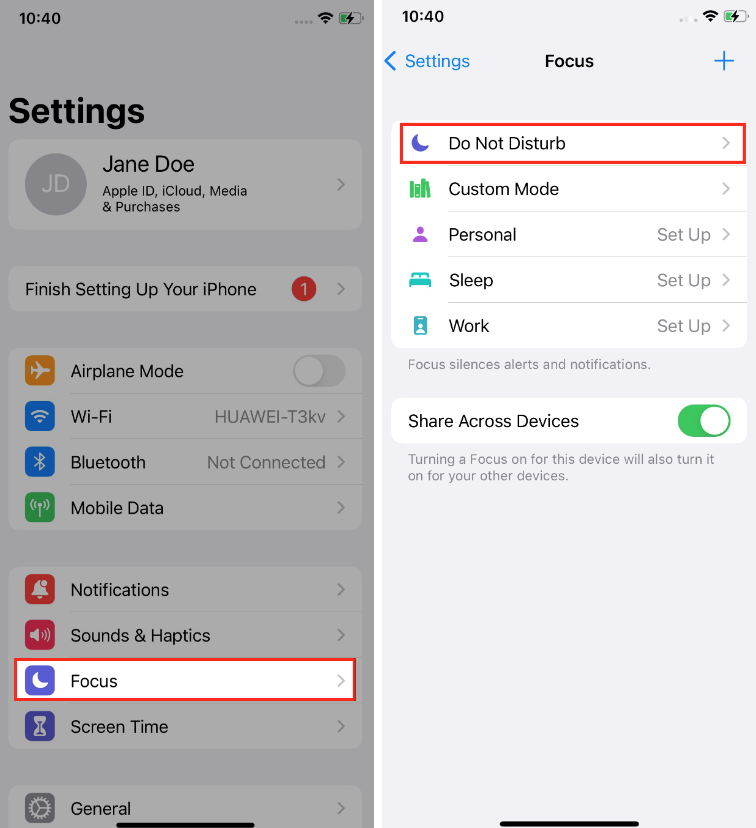 From this screen, under 'Options' tap on 'Focus Status'.
At the top of the screen, find the 'Share Focus Status', toggle the button next to it, and exit the Settings app.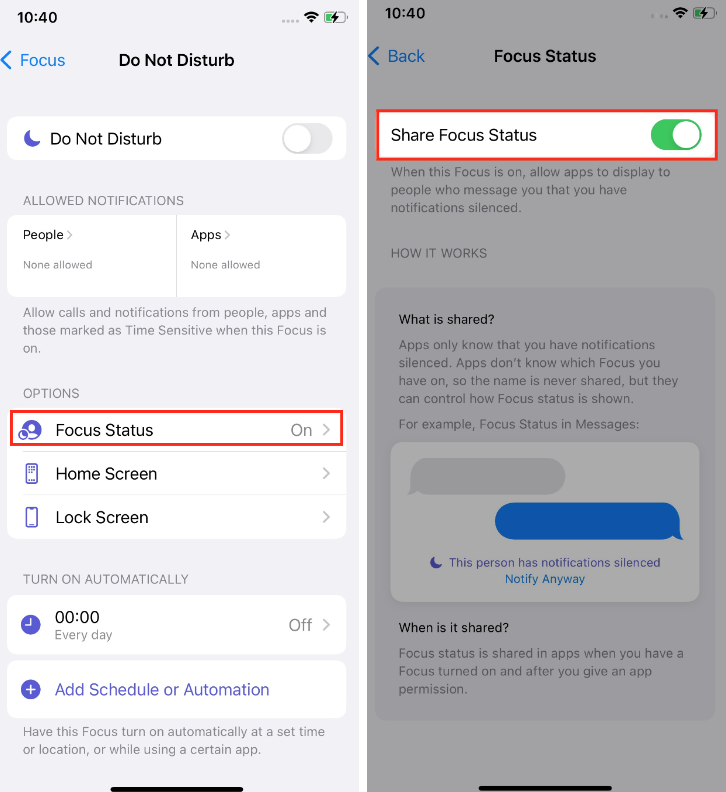 These are the steps you need to follow when you're enabling 'Share Focus Status' on iPhone/iPad.
If you ever wish to turn off 'Focus Status' sharing, follow the exact same steps, and toggle the button off to disable it.
According to Apple, this feature works across multiple platforms besides the Messages app. However, users will not be notified which Focus Mode you have activated, they will only be notified that you have notifications silenced.
How to use the Focus Mode feature
There are several default premade Focus Mode on each iOS device. Follow these steps to activate a Focus Mode, and learn how to create custom ones on your Apple Devices:
Swipe down from the top-right corner of the screen to open 'Control Center'.
Tap on the 'Focus' button, and from the drop-down menu, choose one of the premade focus modes to activate them.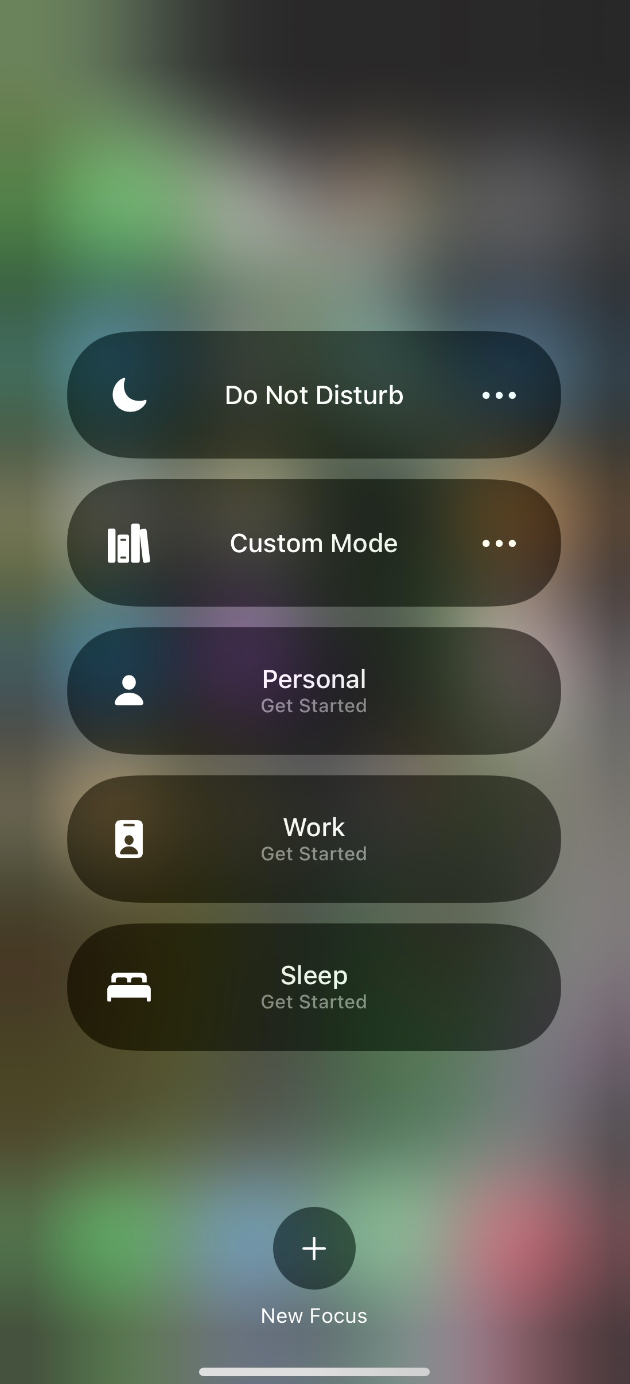 How do I create a custom Focus Mode?
You can create a custom focus mode - such as babysitting, per se.
You can make adjustments like adding automations, allowing certain apps and contacts, and renaming the mode are some of them.
Follow these steps:
When you open the 'Focus Mode' drop-down menu, tap on the '+' icon, named 'New Focus'.
On the following screen, tap on 'Custom'.
You'll need to name your Focus in the 'Name' field, choose a color, and an icon that will represent the new customized mode.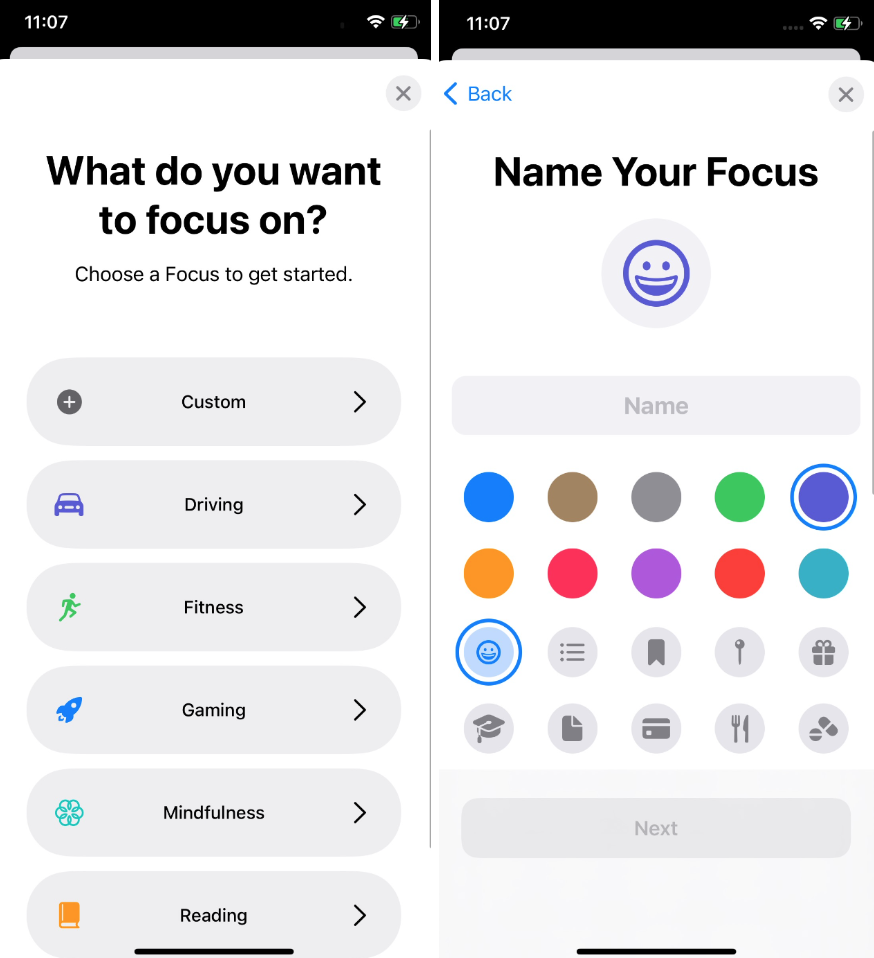 Wrapping up
These are all the steps to start using the Focus Mode, how to create custom ones, and how to share your focus status with your buddies.
If you liked this article, check out How to Mute Calls From One Person - iPhone and How to Upgrade Notes on iPhone [2022].