Tanja Lepcheska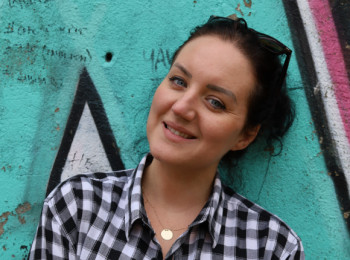 The Kardashians are famous for using all kinds of filters, lenses, and photo editing tools to make them look flawless on their socials.
This time, our focus was gathering all of the lenses Snapchat users created for them–and the list is quite long.
If this is something you are interested in, this blog post will be gold for you because it contains all of the Kardashian lenses there are on Snapchat.
Keep scrolling to see what they are. The best ones are at the very end. 🙂
Bonus read: The best lenses on Snapchat 2023.
All Kardashian lenses on Snapchat
Have you ever wished you could face-time Kim Kardashian? Well, the Ft Kim Kardashian lens allows you to have a sneak peek into your fantasy by placing you on a FaceTime call with Kim. Let your imagination run wild and daydream about being part of the Kardashian Klan. What would you tell Kim?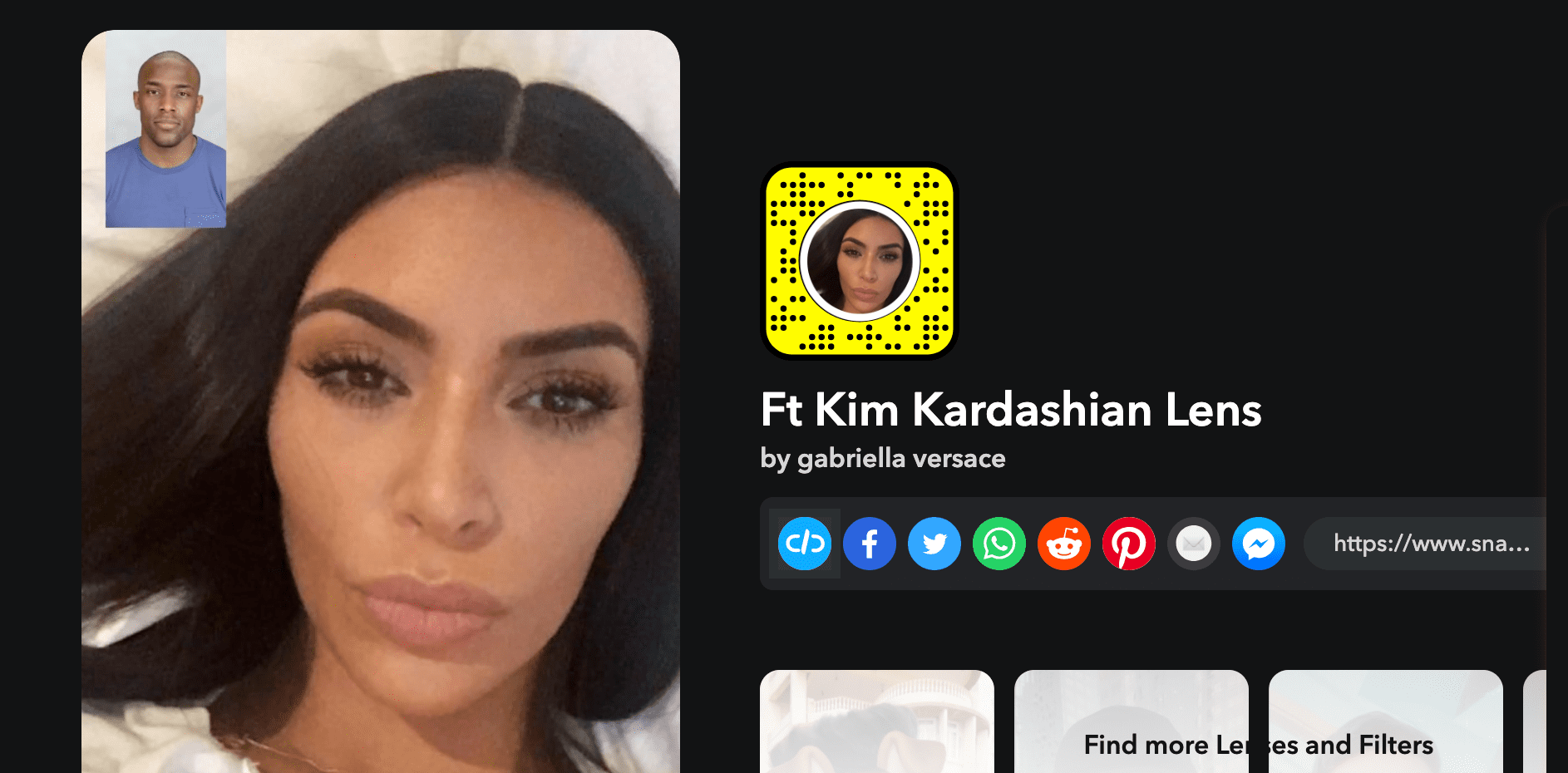 If you follow the Kardashians you know they are famous for their dramatic reactions and espressive facial reactions. However, we can't deny that the Kardashian moods are relatable.
The Kardashian Mood Lens is a fun filter that lets you see which Kardashian mood you are today. Which one are you, annoyed Kim, or funny Khloe?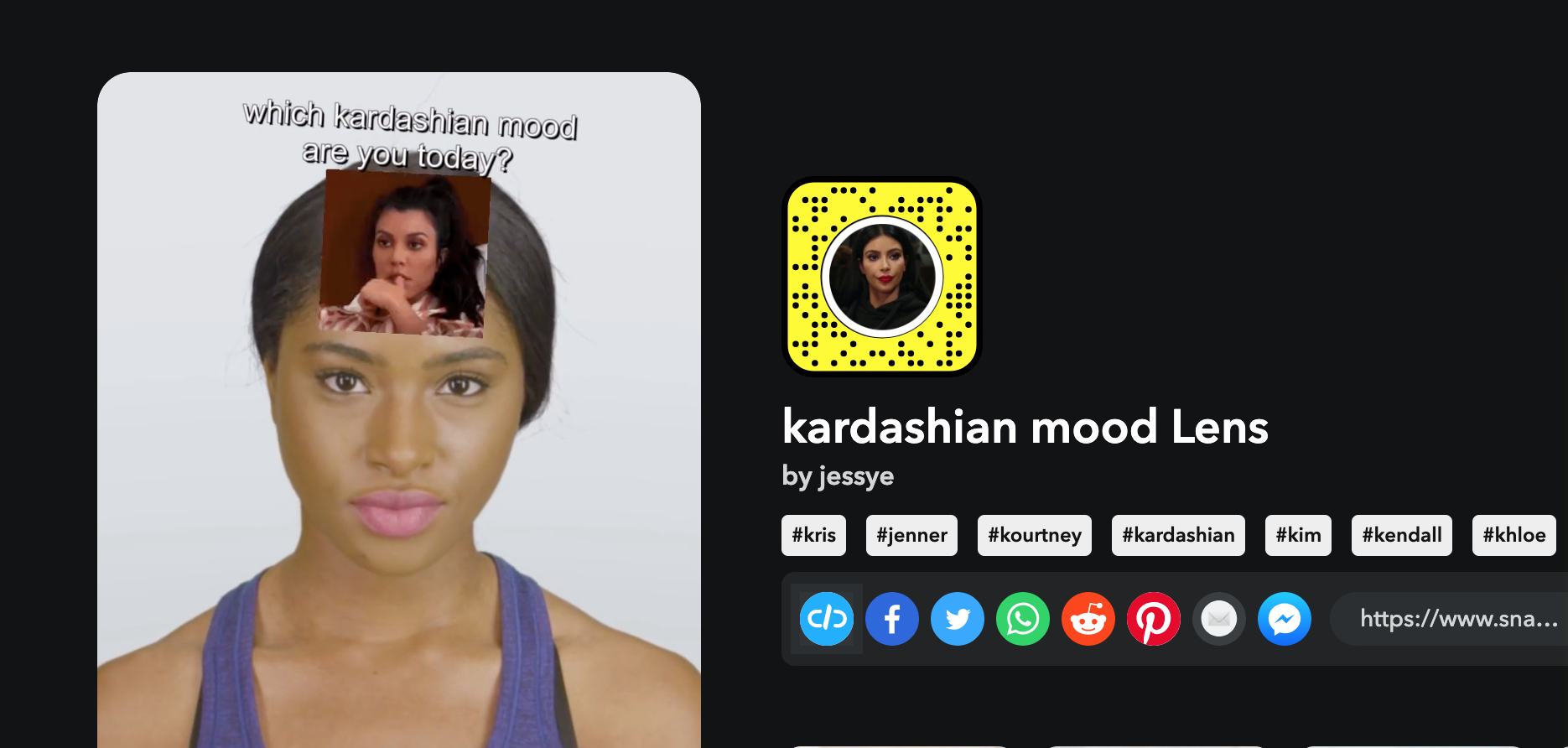 The Kim Kardashian Lens by Hotline is a funny filter that adds a Kim background to your selfie snaps. Similar to the Kardashian Mood, the Kim Kardashian Lens brings the quirky side of the main Kardashian sister and her iconic facial expressions. If you like to send someone a surprisingly funny selfie, use this filter - it will leave no one unmoved.

The Kardashian Kim Lens also allows you to FaceTime Kim, similarly to the first Ft Kim Kardashian Lens we saw above. But this lens allows you to talk to the famous 'crying-face Kim' that we've seen in thousands of memes on the internet. The Kardashian Kim filter is your choice if you are a fan of funny memes.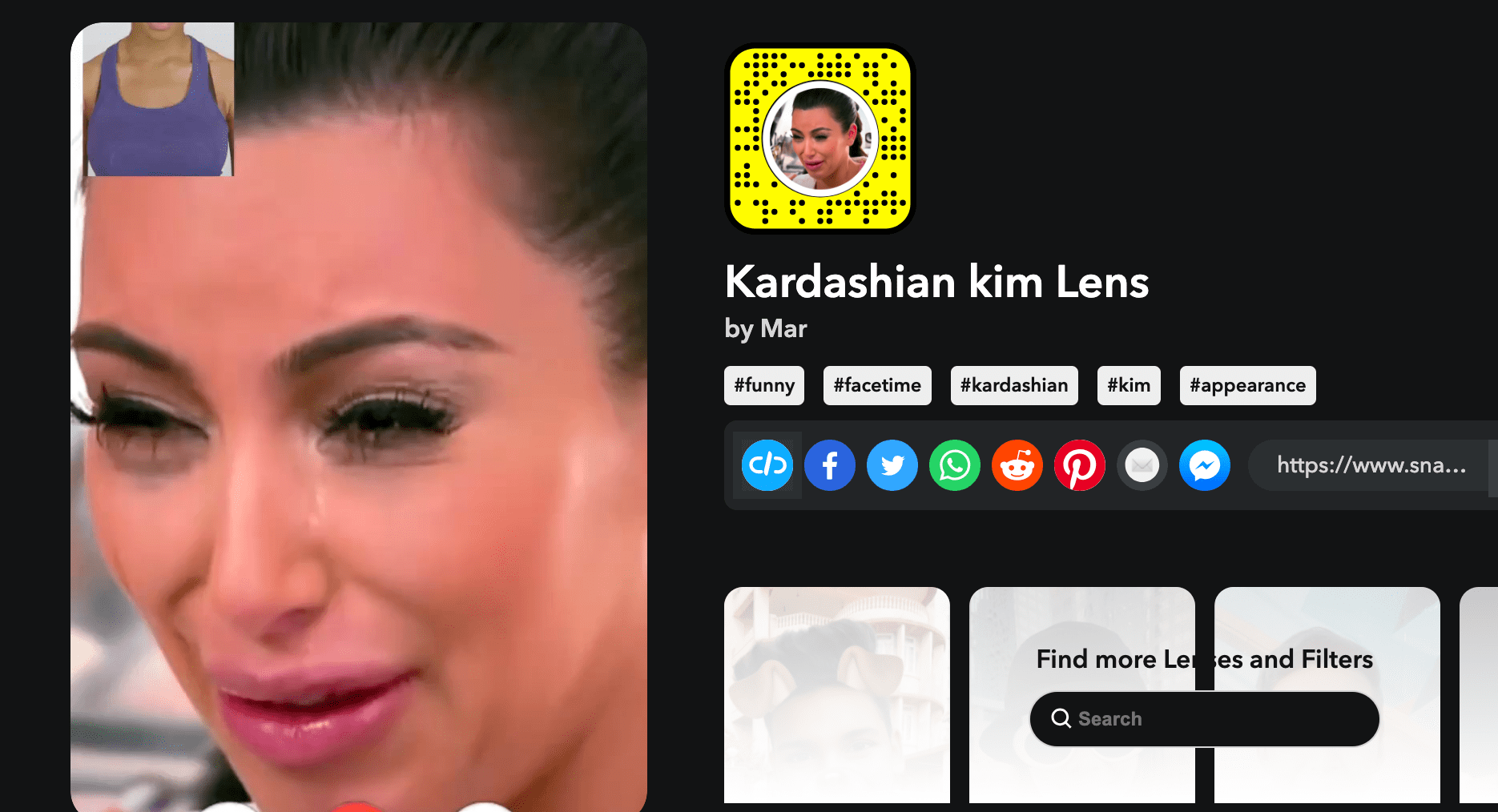 The Kim Kardashian filter by SongsofLove adds a Kim mask to your face that moves with your facial expressions. Apply the filter to see how you would look if you were Kim's doppelganger. Keep in mind, though, that the Kim Kardashian lens gives you the 2010 Kim retro look.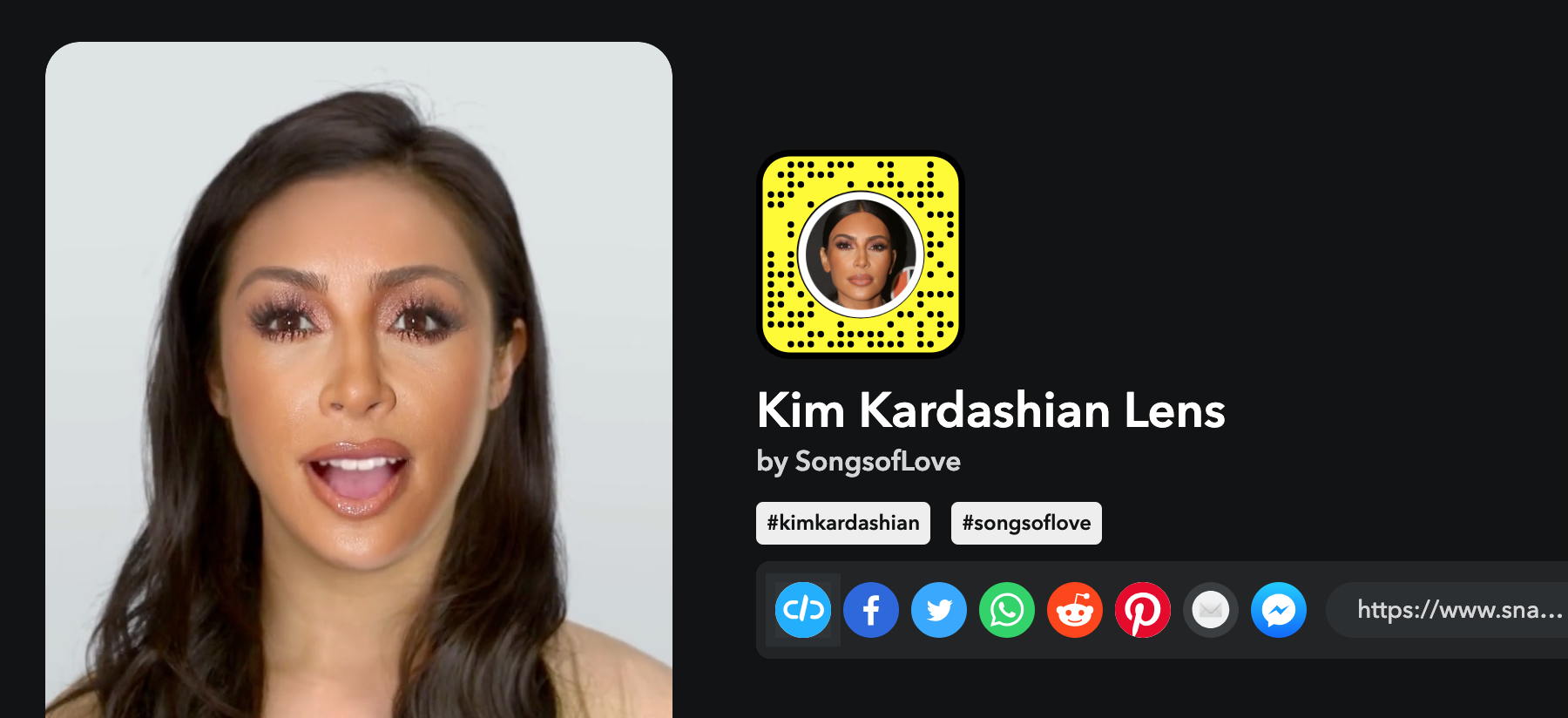 The Kim Kardashian lens by Noa Noimark is similar to the previous one in that it gives your face that recognizable Kardashian look. This lens transforms you into a later Kardashian look, with less makeup and a more natural look. However, it's not as smooth and clear as the previous lens, but it's still a nice pastime.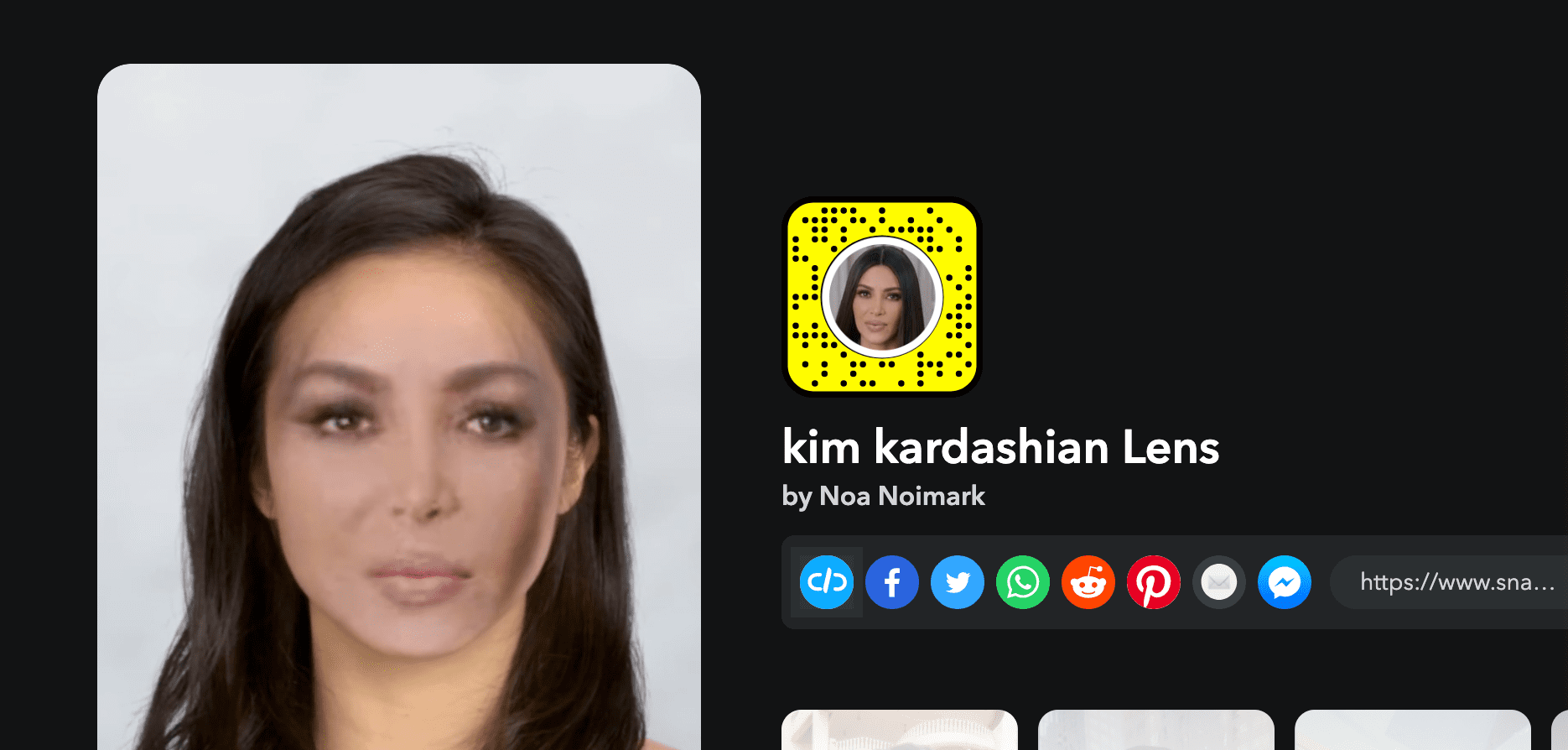 The Kim Kardashian lens by Adil Ab is another lens that puts you in a FaceTime with Kim in a different setting if you like to switch it up a bit. Have an imaginary conversation with her and snap yourself doing it.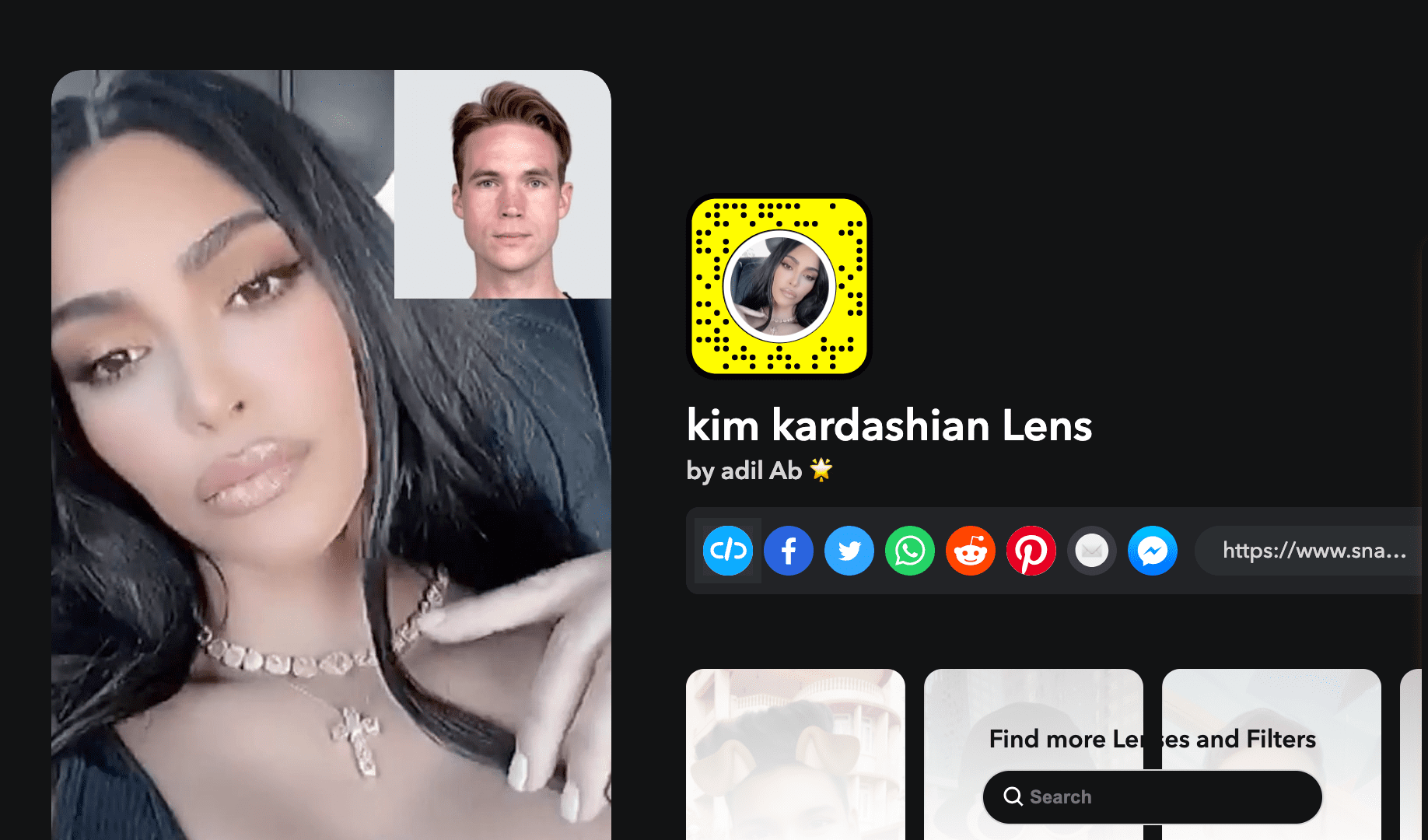 The Kim Kardashian lens by Josh is a face-swap filter that adds the recognizable Kardashian facial features to your face. The lens gives you lavish Kim lashes, perky lips, and perfect contour. You might even feel inspired to switch your makeup!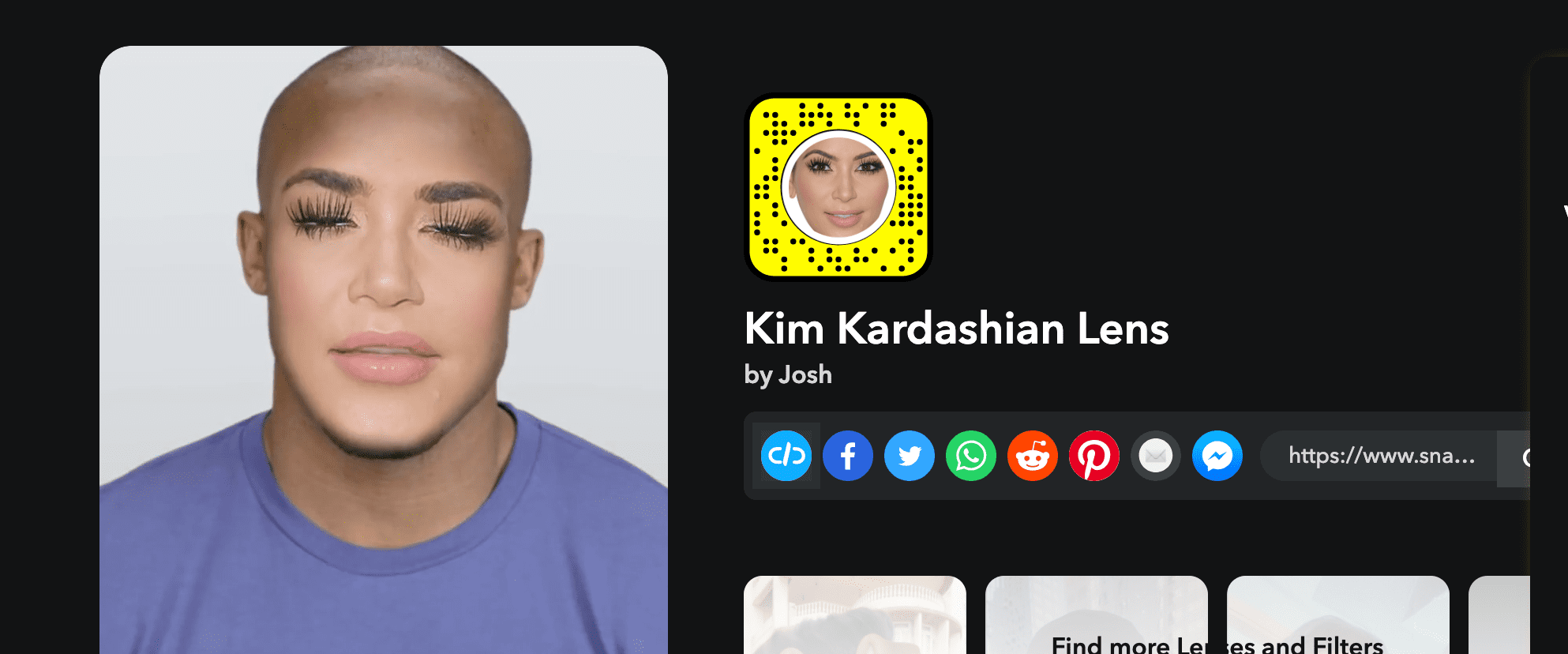 The Kim Kardashian lens by Aiden transforms your face into a Kim K. lookalike. The fun part is that you still have your unique features highlighted by the Kardashian facial traits. Try out this filter with friends and see which one of you resembles the K sisters the most. Nevertheless, the lens is a bit blurry and smudged around the edges compared to other Kim K. lenses.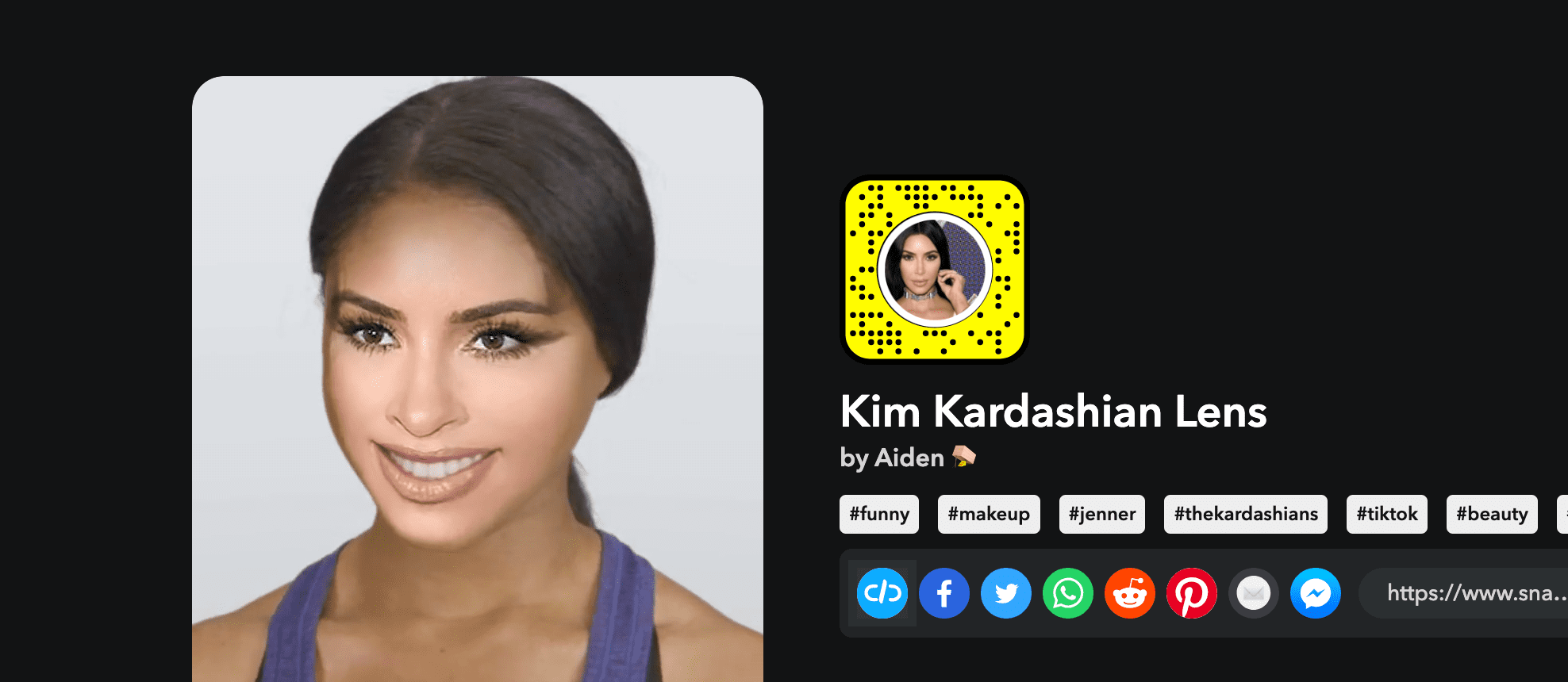 This Kim K lens by Luis Serra has a pretty similar effect to the Kim Kardashian Lens by Aiden. It gives you a Kim Kardashian face with deep, enchanting eyes, clear features, makeup, and radiance. The lens also perfectly syncs with your facial gestures.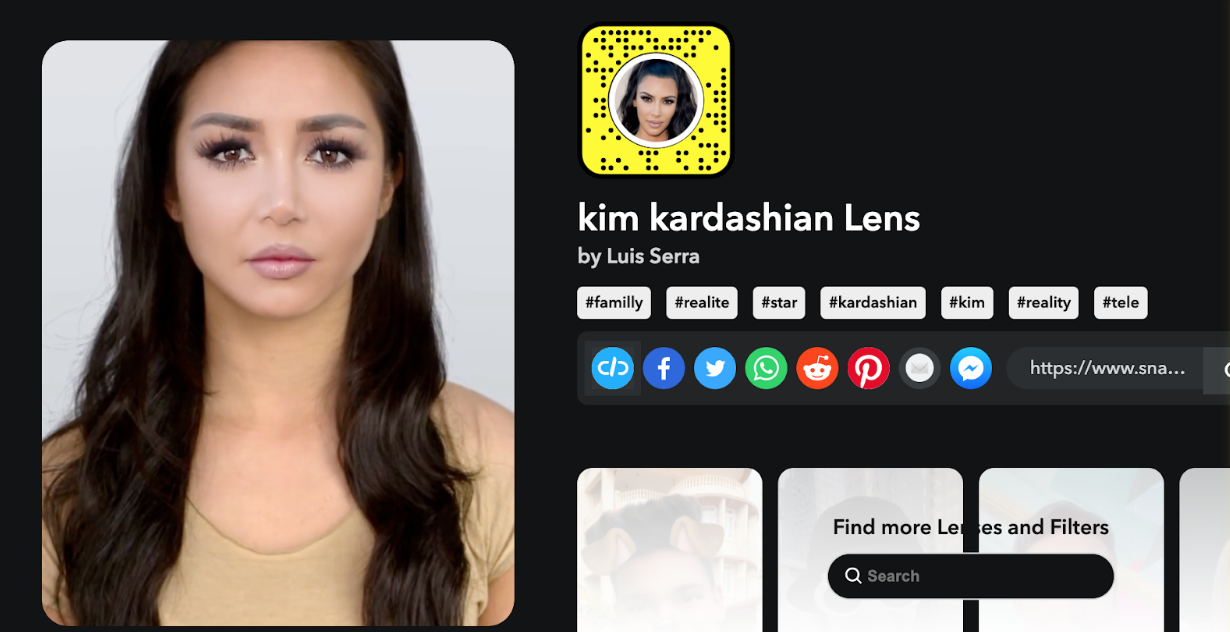 The Kim Kardashian lens by Ritika takes you back to the first seasons of 'Keeping Up with the Kardashians,' when Jersey Shore looks were in, and it was all about bronze tan, a lot of dark contours, and overaccentuated lips.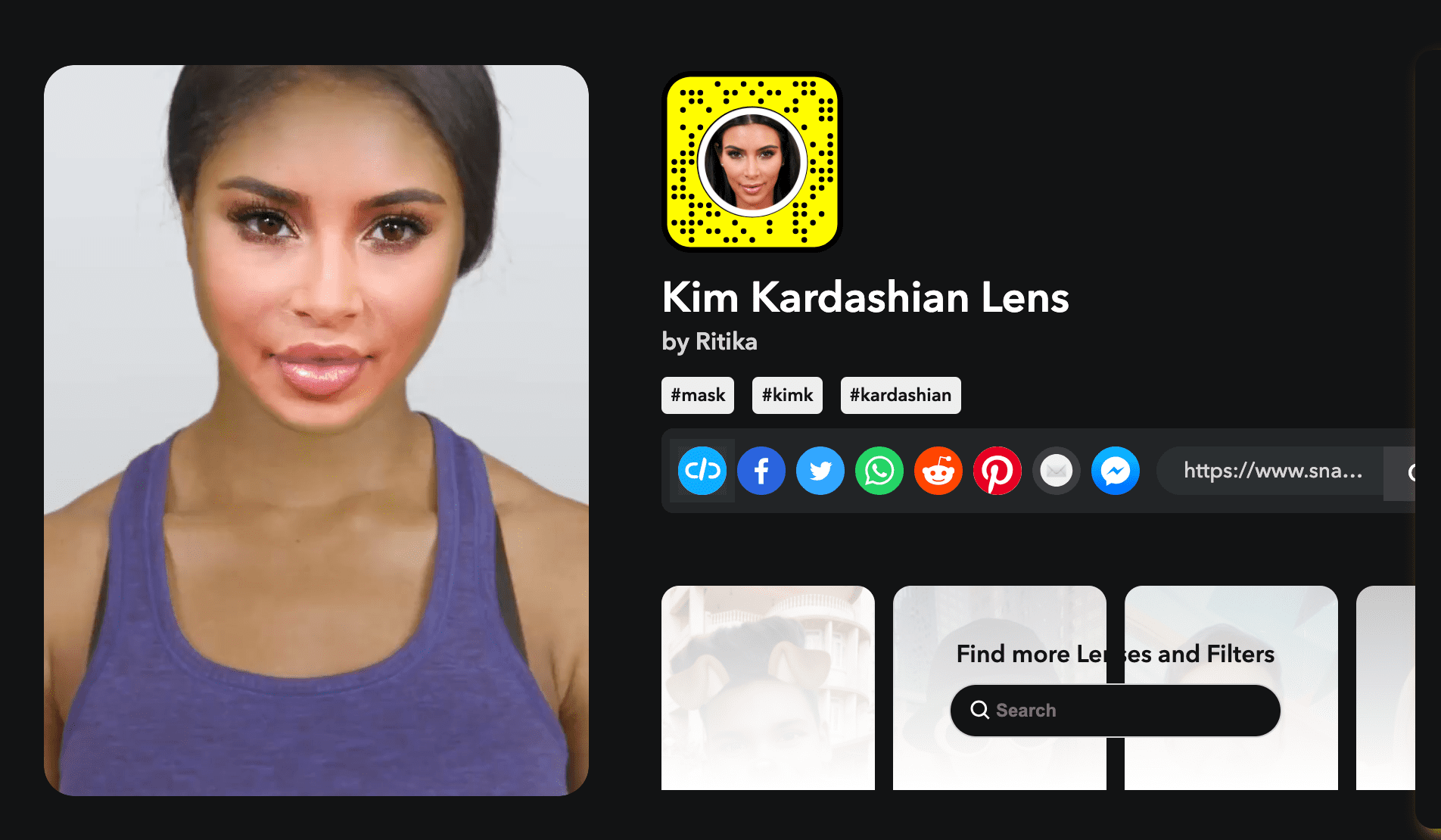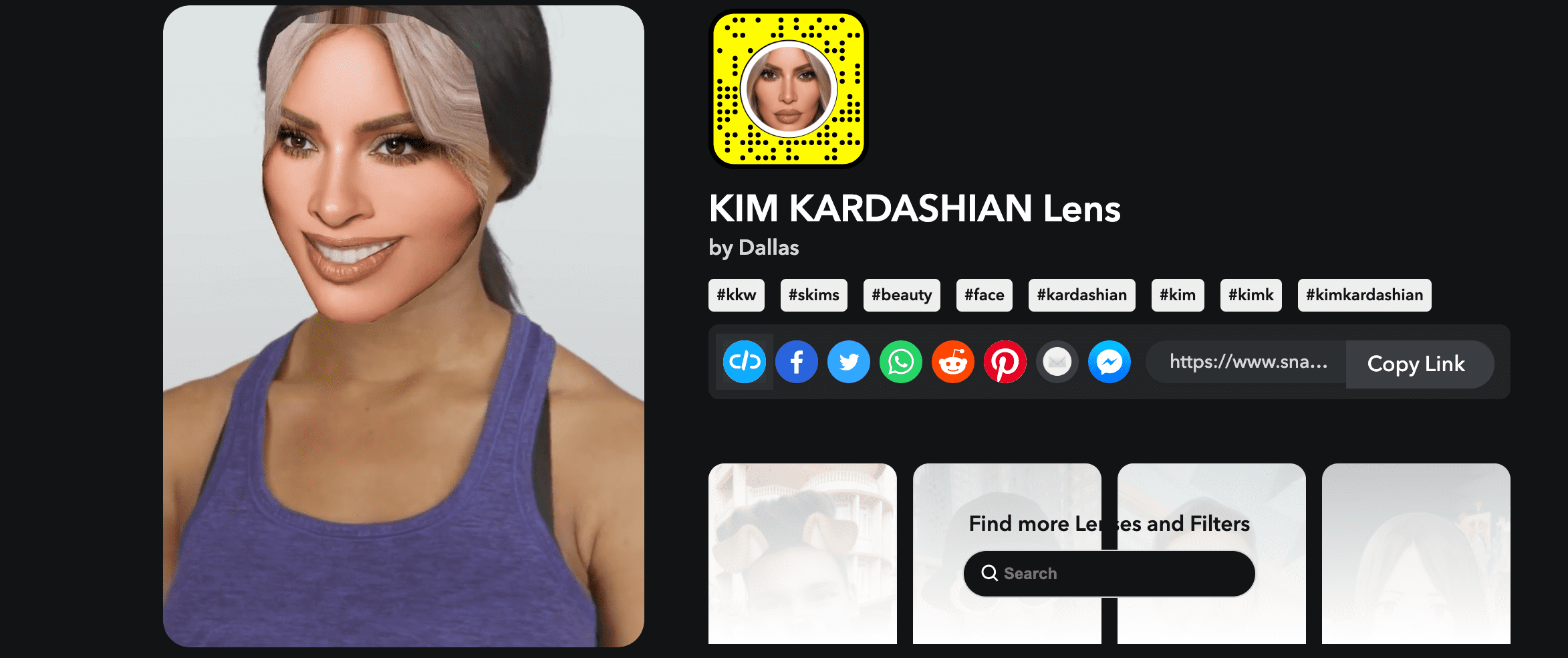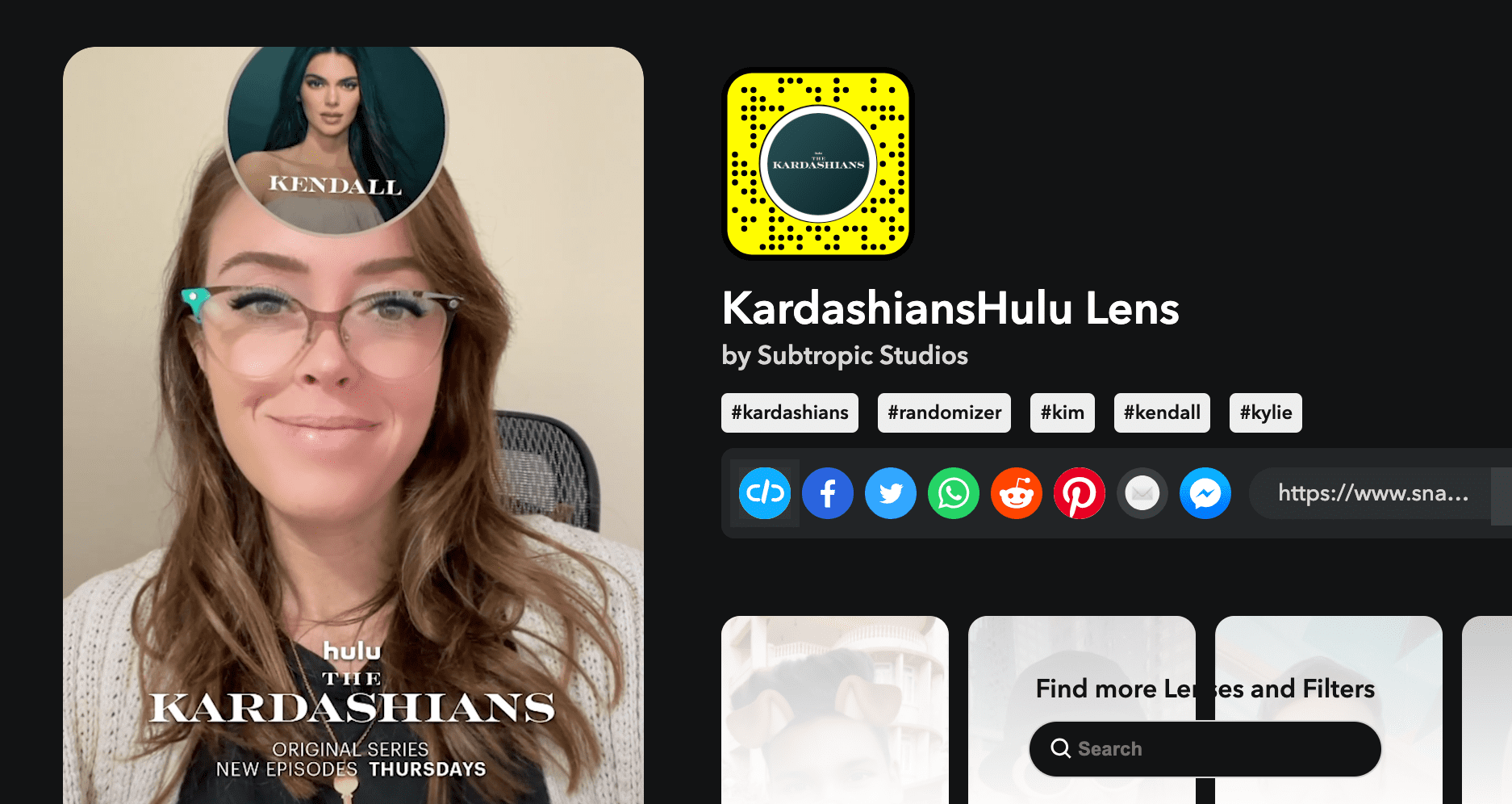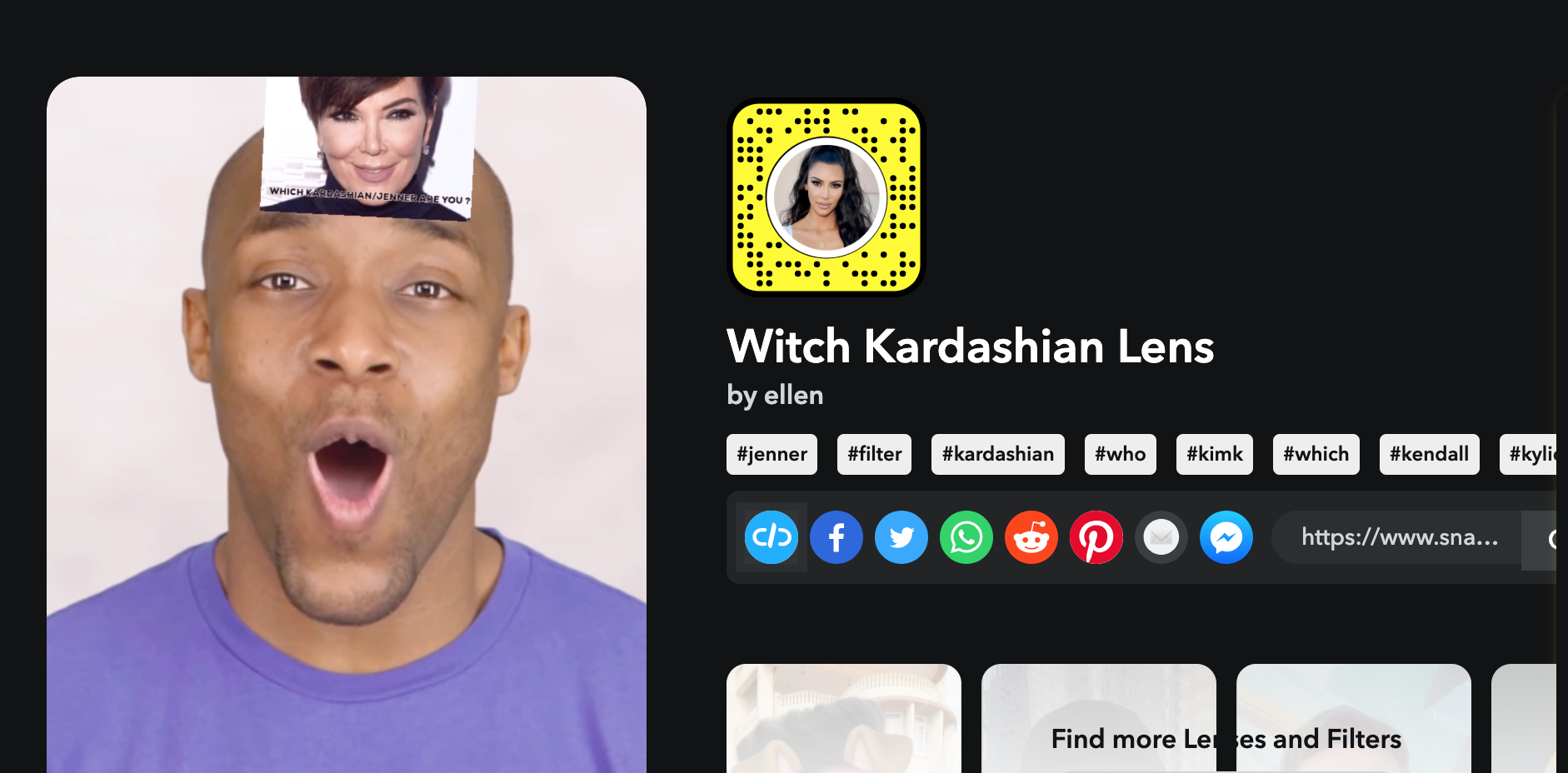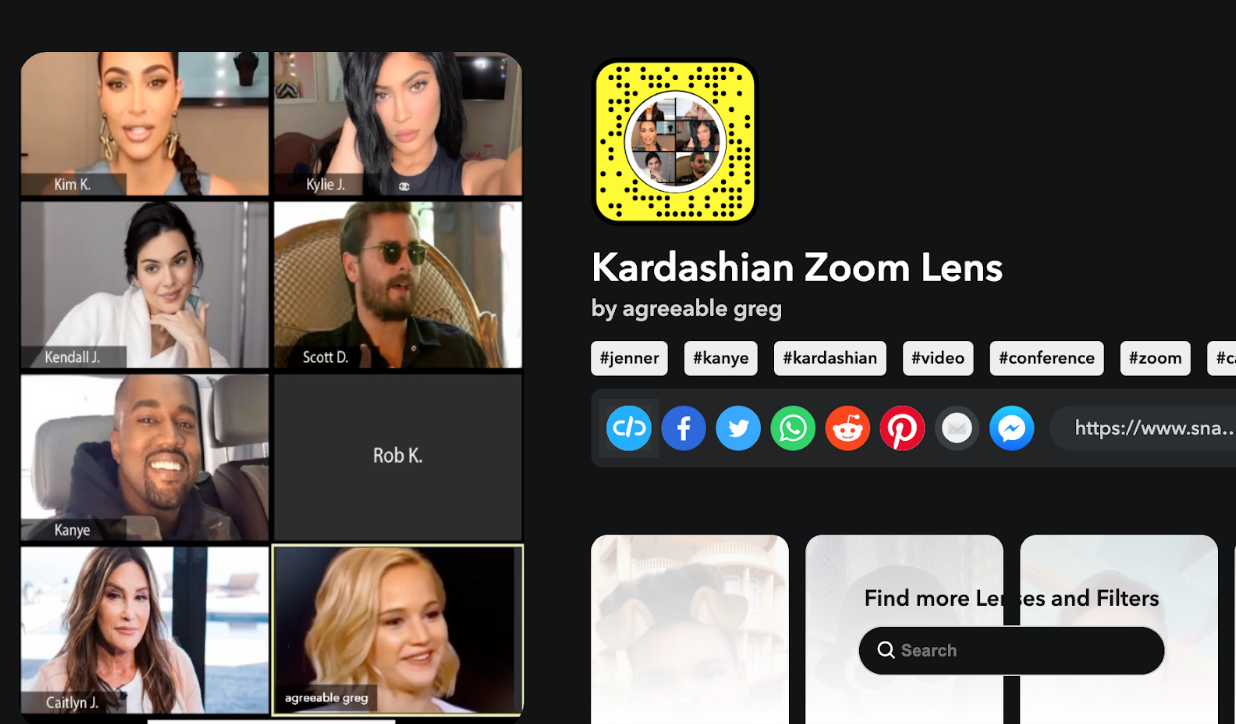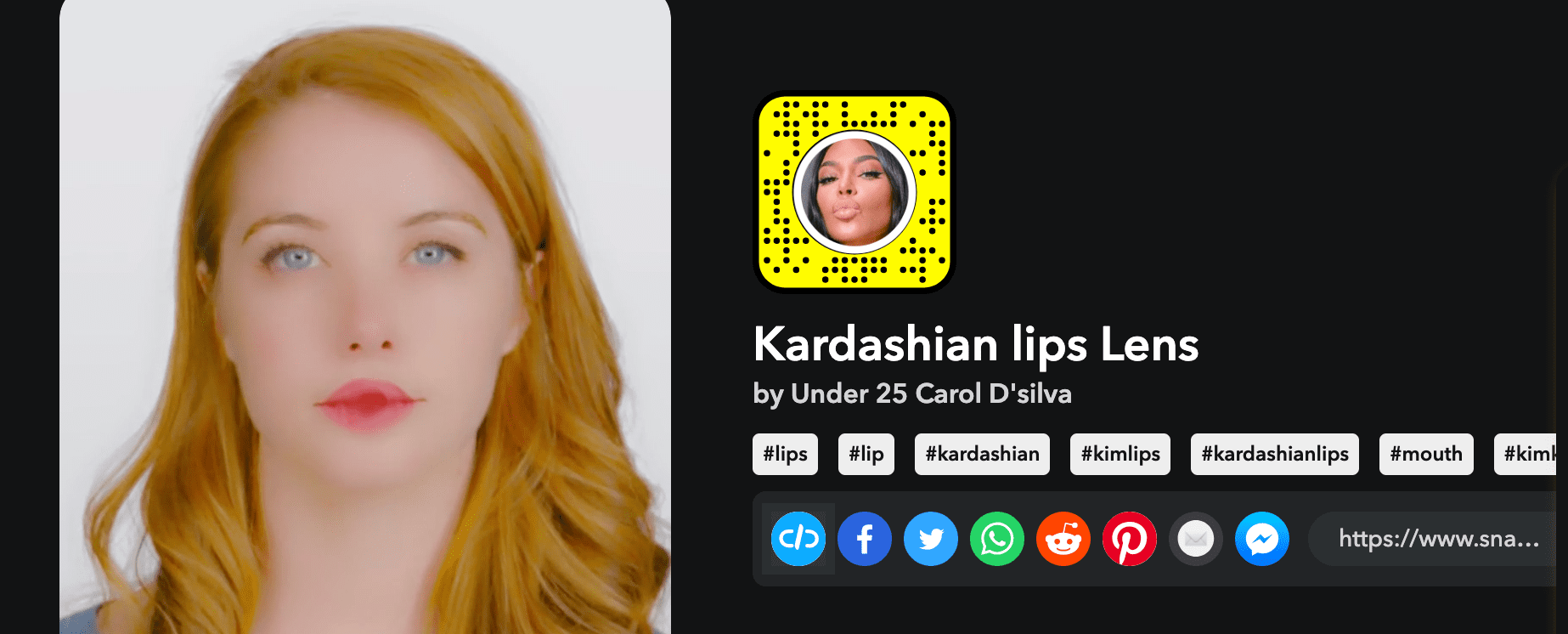 Another bonus read: How to unlock the Butterflies lens on Snapchat
What photo filters do the Kardashians use?
The Kardashians use multiple photo editing techniques and tools before posting their photos on social media, especially on Snapchat.
They use apps like Hiju Cam, Perfect365, VSCO, and other photo editing tools.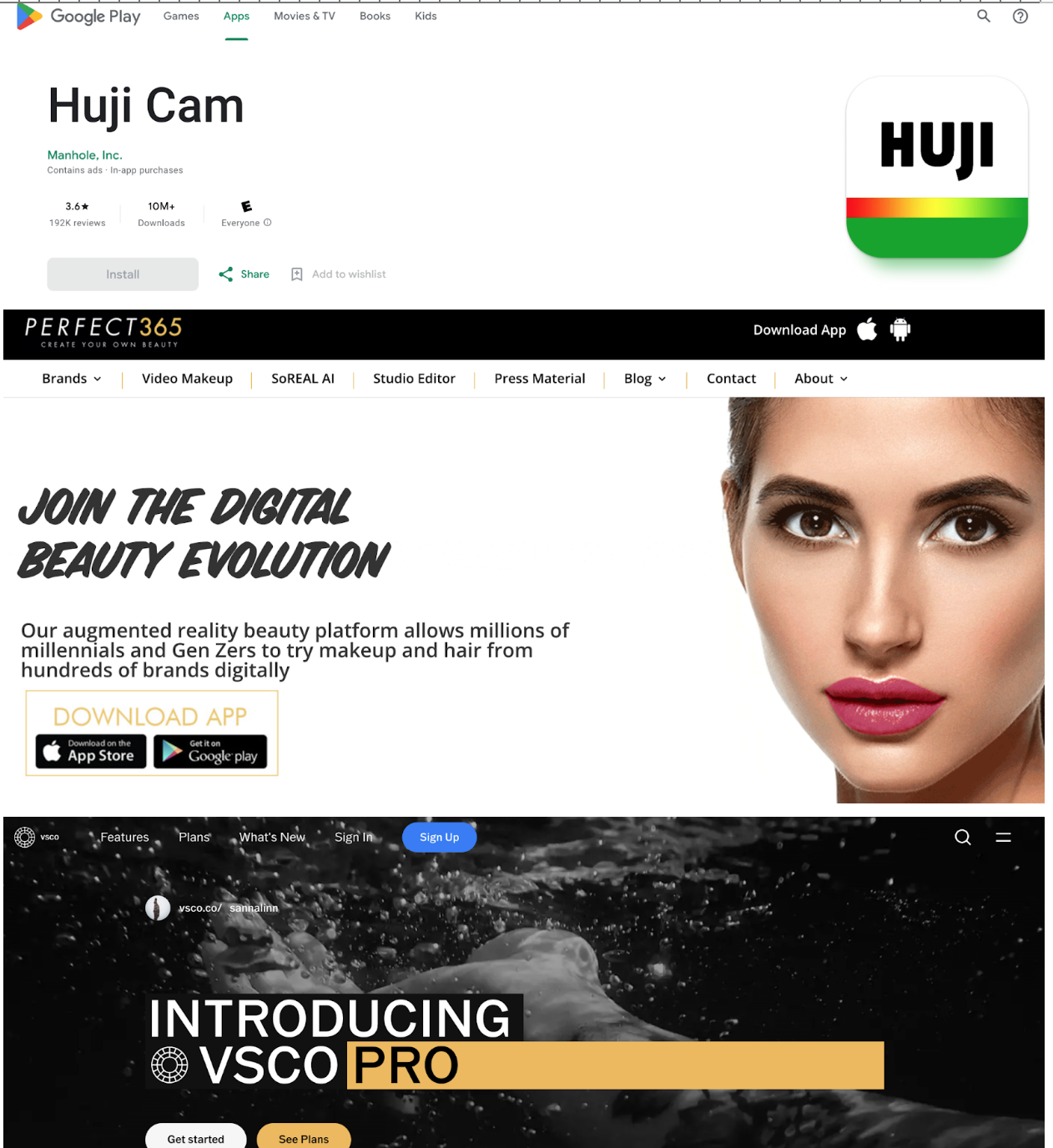 Conclusion
In summary, the integration of Kardashian-themed lenses on Snapchat has proven to be an innovative marketing strategy, capitalizing on the family's widespread influence in pop culture.
These lenses offer a gamut of experiences, from beauty filters inspired by the Kardashians' signature styles to interactive lenses that immerse users in their luxurious lifestyles.
In case you are new to Snapchat lenses, we have a guide to help you use them and have fun with everything they offer.