Emilija Anchevska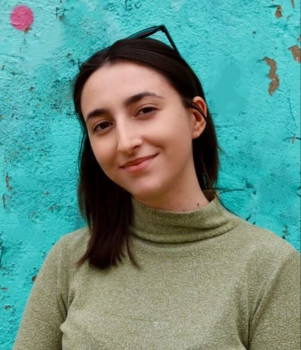 Image filters have revolutionized how we enhance our photos, providing a fast and easy way to add vibrancy and mood to our images.
Snapchat, a hugely popular social media platform, offers a range of filters tailored specifically for landscape photography enthusiasts, saving them the time and effort of manually editing their images.
This article will explore the top Snapchat filters for landscape photography, enabling you to create stunning images in mere seconds effortlessly.
How to Access Snapchat Filters
If you are new to Snapchat, you might need guidance on getting around the filters.
Follow these steps to find the lenses easily.
Open the Snapchat app and tap the magnifying glass on the bottom.
Type in the name of the Snapchat lens.
Tap the circle at the bottom and start taking snaps.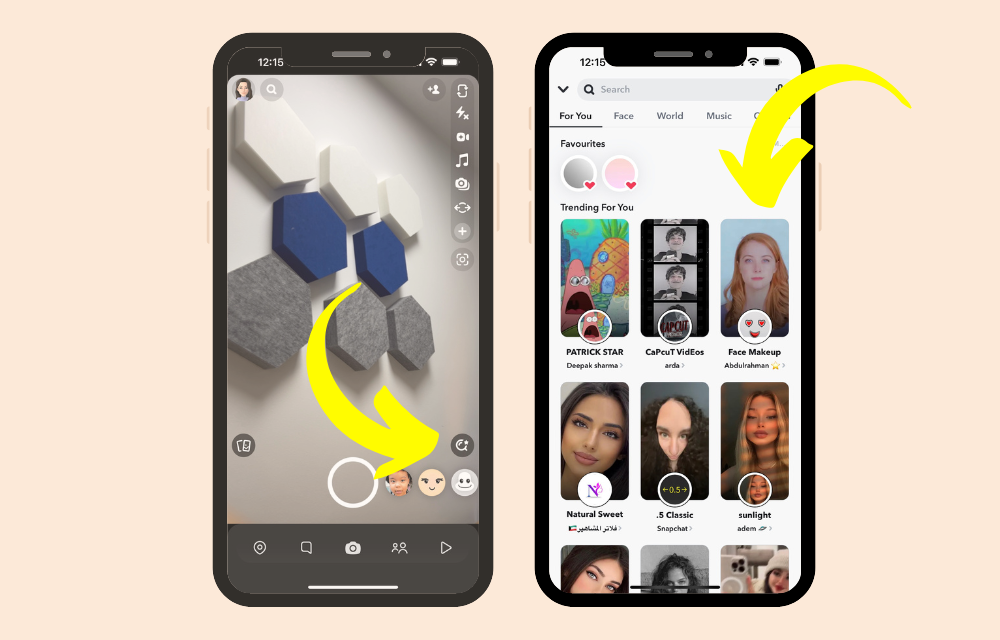 The Best Snapchat Filters for Landscape Photography
When using Snapchat lenses, not all of them will look good in your images. That's why we've compiled a list of the seven best lenses available.
Filter 1: Landscape Aesthetics
Want to create a melancholic and monotonous mood in your photos? Try the Landscape Aesthetic Snapchat lens. The lens adds darkness to the image while giving it a cold and gloomy feel.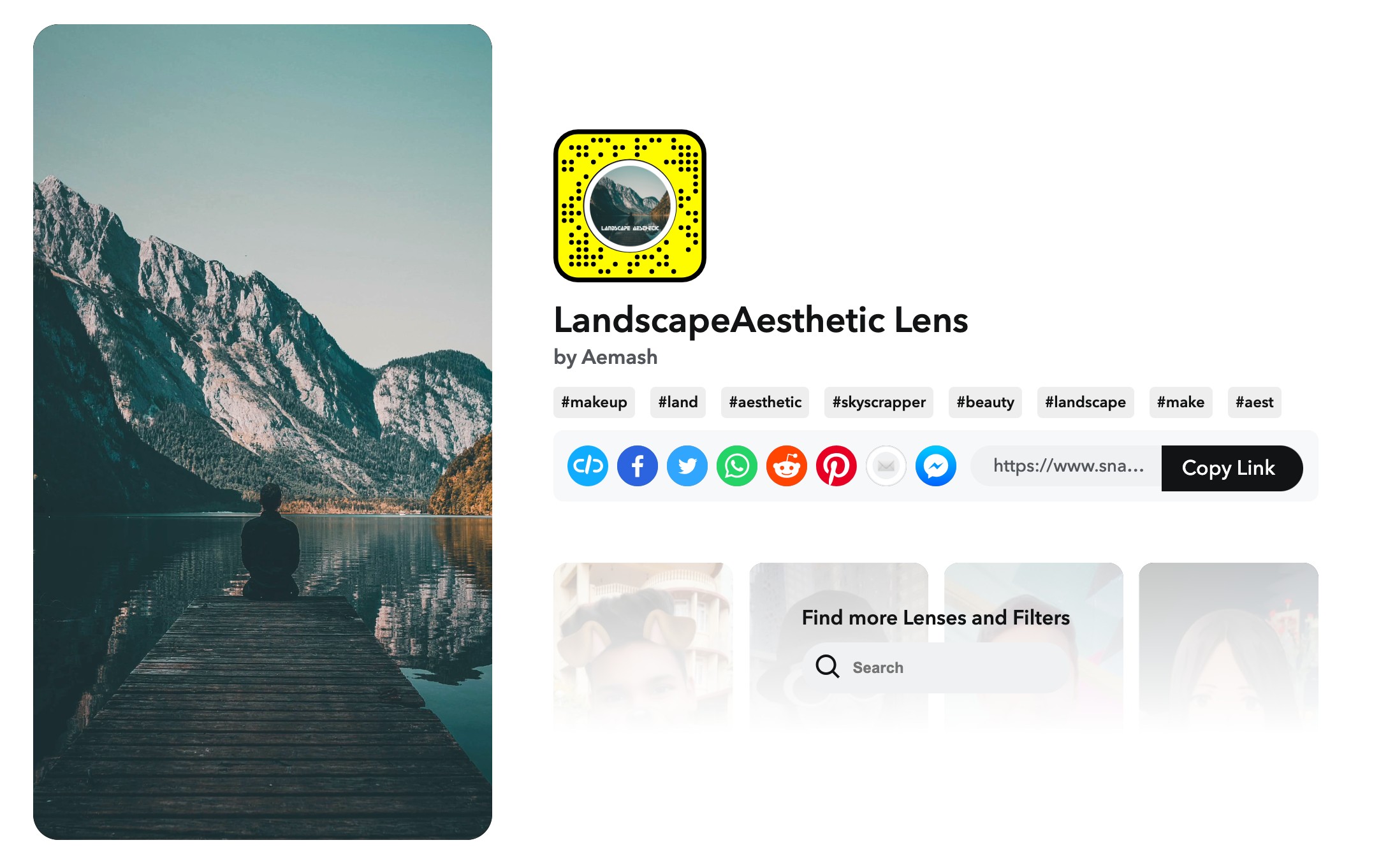 Filter 2: Perfect Landscape
Have you tried using the Perfect Landscape Snapchat filter? It's a great way to enhance the colors in your photos and give them a more vibrant and lively feel. This filter is especially ideal for images taken at the beach or featuring palm trees, as it has a warm yellow undertone that complements summer vibes. Give it a try and see how it can elevate your photos!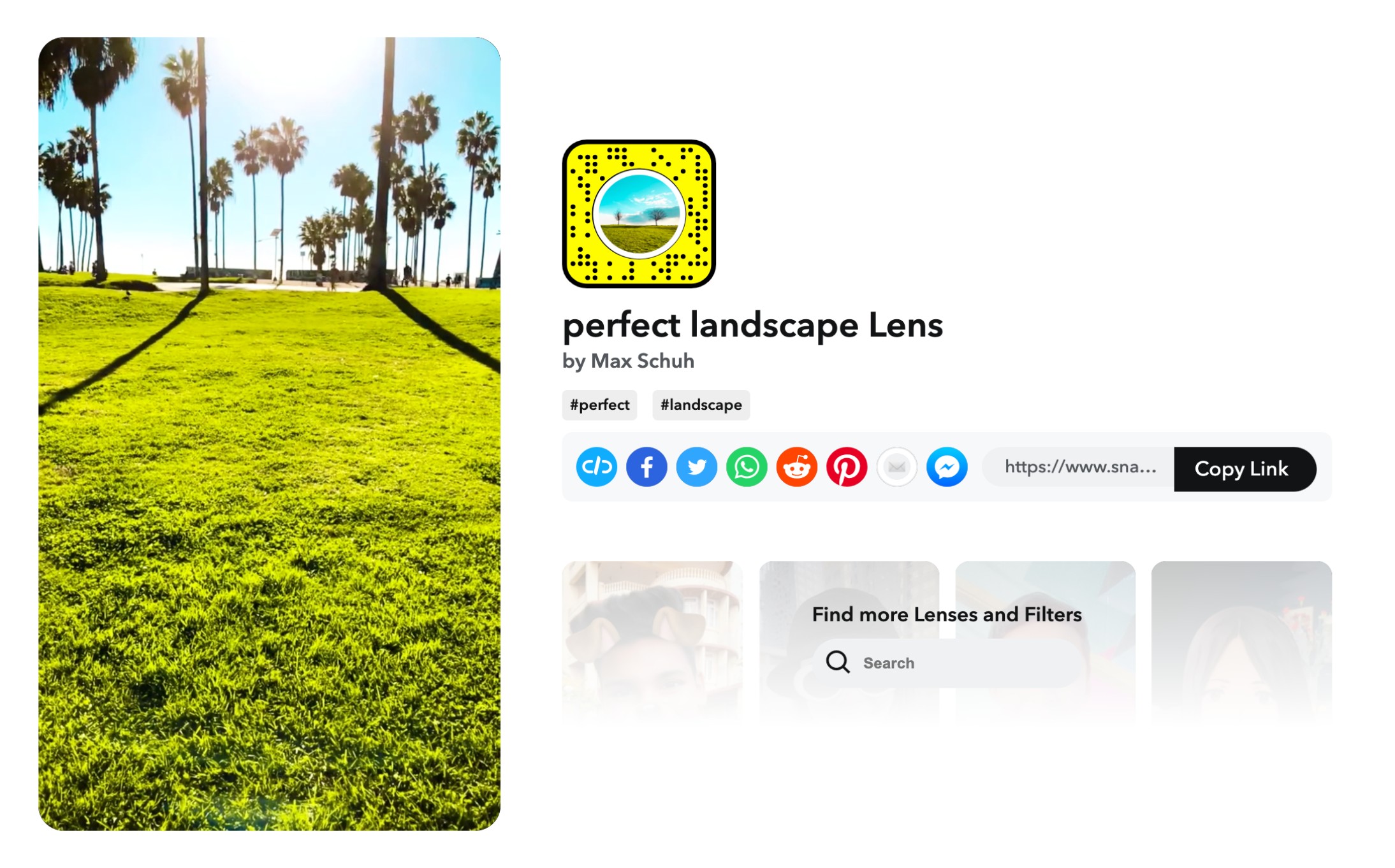 Filter 3: Sunset by mirov_bun
If you want to capture the warm, nostalgic vibe of a sunset in your photos or enhance the beauty of an image with golden tones, the Sunset Snapchat lens designed by mirov_bun is an excellent option. The lens gives the sunsets and sunrises a deep orange hue, making them stand out.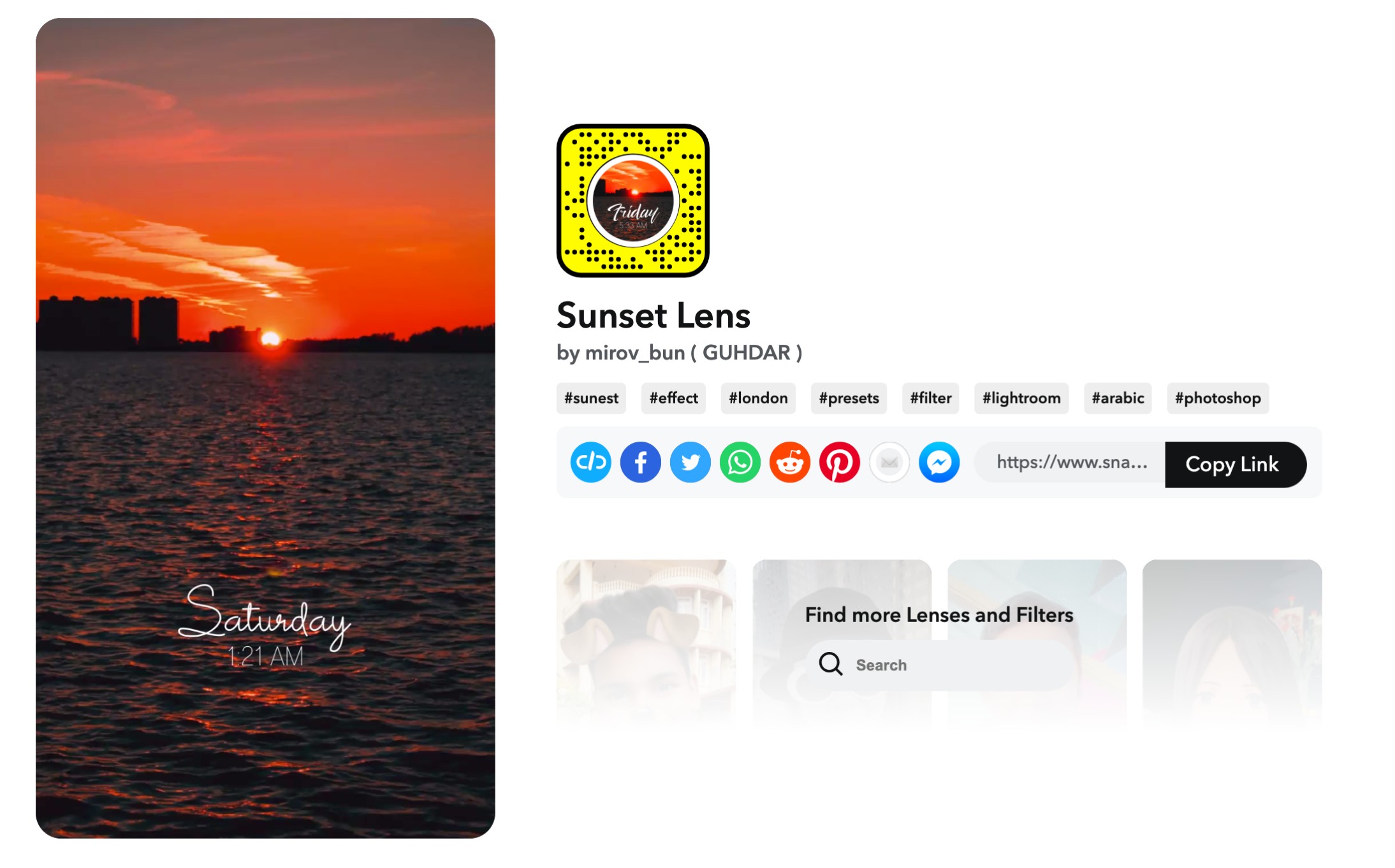 Read Also: Best Snapchat Filters for Selfies
Filter 4: Scene Enhancer
The Scene Enhancer, as its name implies, enhances the colors of an image. This means that if you have a beautiful landscape that needs a bit of retouching after being photographed, this lens can do the job for you.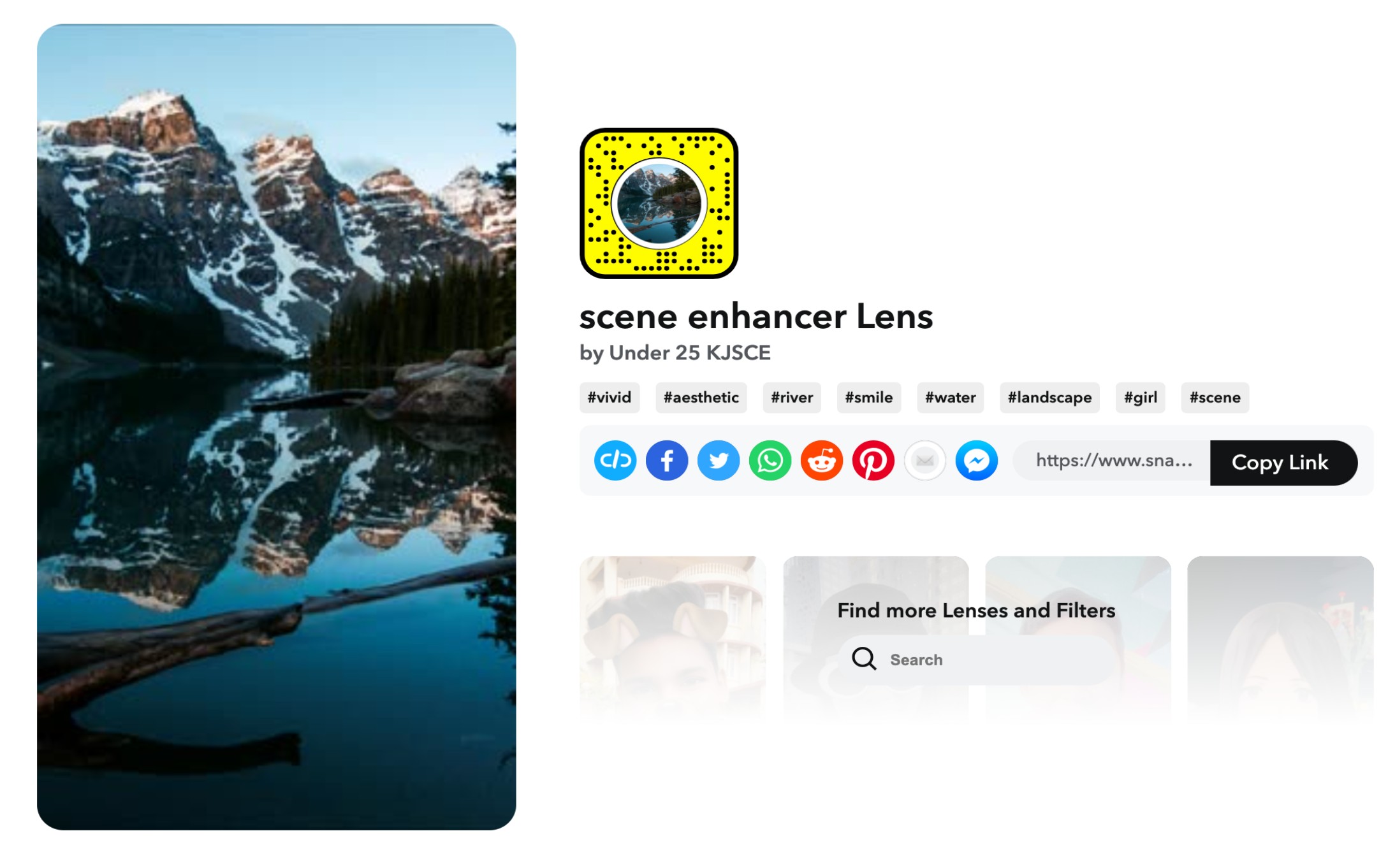 Filter 5: Deep Moody
Deep Moody is a lens that adds dark undertones to the image, creating a moody and blue effect.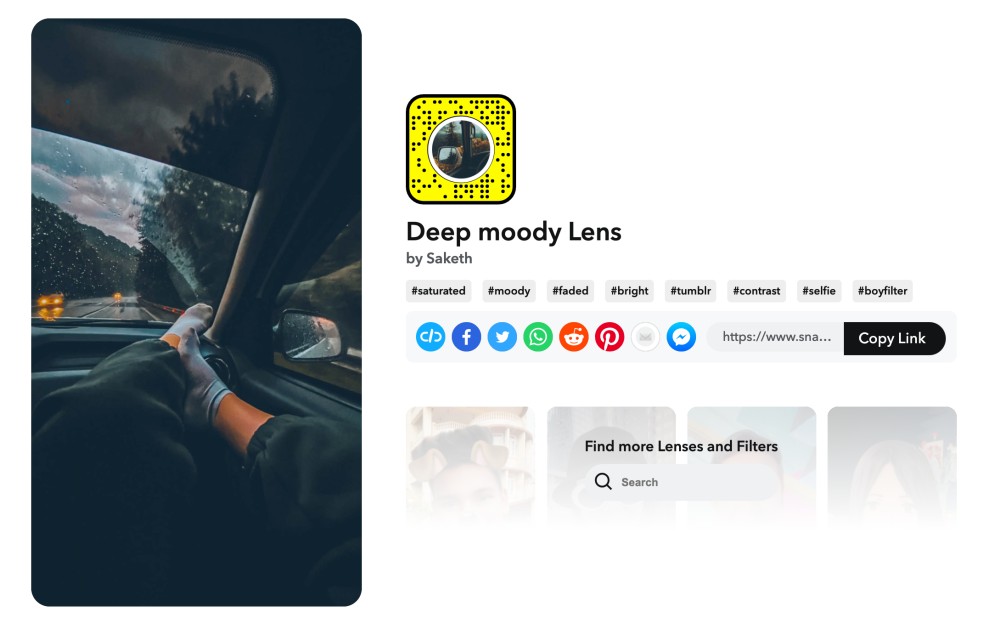 Filter 6: Moody Flair
Moody Flair is another Snapchat filter that can help you capture the darkness of a specific place or help you make it look more sad, relaxed, and calm.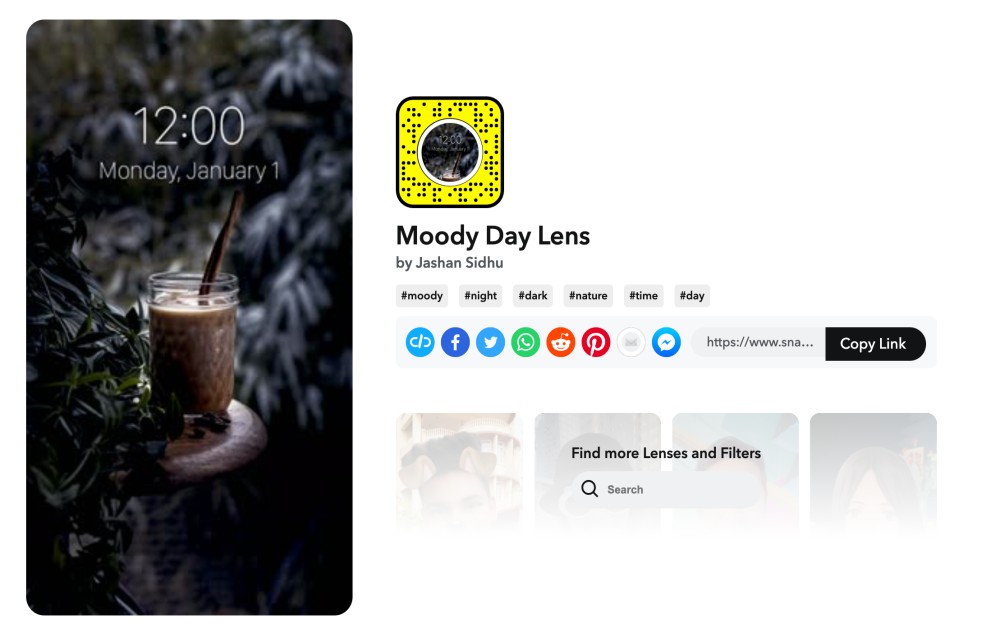 Filter 7: Black Moody by Smit Kevadia
There is no denying that black-and-white landscapes are truly stunning.
But if you are short on time or need more editing skills to enhance your black-and-white photos, there's no need to worry. Utilizing the Black Mood filter created by Smit Kevadia can do the trick for you.
This filter makes it easy to transform your photos into black and white, and it can also be used on other types of pictures, such as those featuring clouds, cities, and portraits.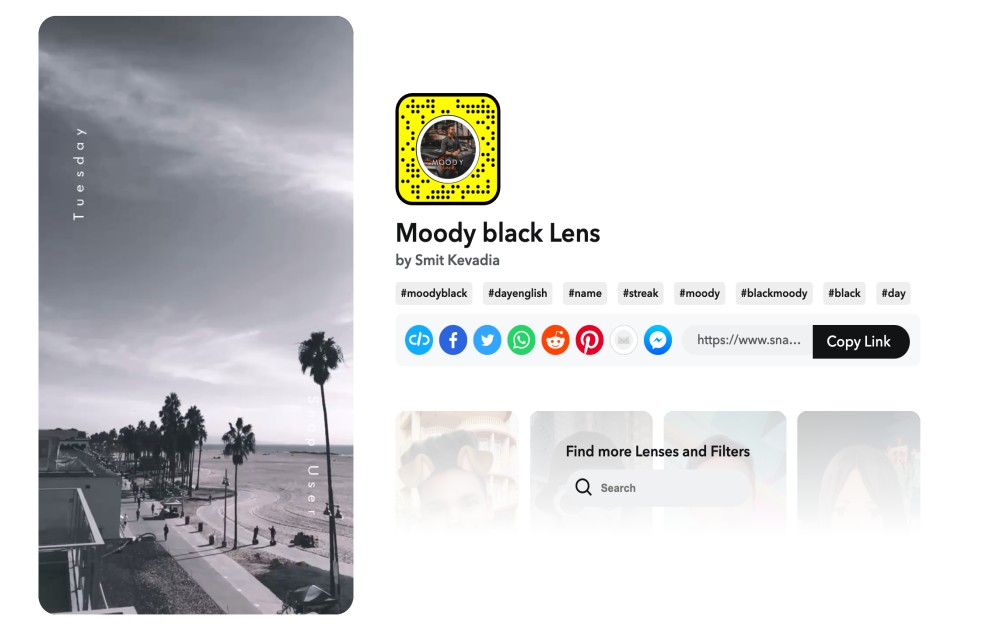 Tips for effectively using Snapchat filters in landscapes.
Filters can enhance the beauty of your images, but you still need to know how to take good landscape photos.
Here are some tips you may want to consider:
Lighting considerations. When shooting, pay attention to the time of day. Filters can enhance or complement natural lighting, such as using warm-toned filters during golden hour (near sunrise or sunset) to enhance the warm, soft light.
Composition tips. Use natural lines in the landscape, such as rivers or paths, to guide the viewer's gaze through the photo. Filters can be used to enhance or tone down these lines for effect.
Color adjustments. Consider the color scheme of the landscape and how the chosen filter will harmonize or contrast with the existing colors.
Preserving natural beauty. Regarding landscape photography, filters can help enhance the mood you want to convey in your photos. For instance, if you capture a serene spirit, using filters that create soft and muted effects is ideal. On the other hand, if you make a dramatic feel, opting for filters that intensify contrast and colors would be more suitable.
🔎 Explore also: 12 Best Snapchat Filters for Beauty for 2023
Conclusion
Snapchat is a well-known social media platform that allows users to share images and apply filters that disappear after a short period.
In addition to its fun features, it can also be helpful for people who are interested in capturing stunning photos of landscapes and travel destinations.
With a variety of filters available, users can easily enhance their photos. This article highlights seven filters that can be particularly useful for improving the quality of your images.