Tijana Kargovska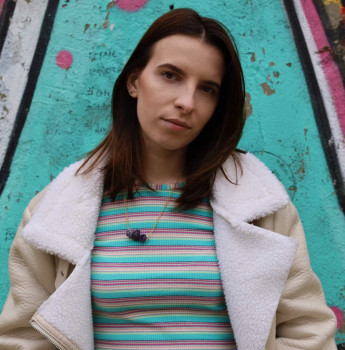 Isn't it better to be able to text all your friends at once instead of individually, especially when you have a spicy story to share?
For me, personally, it's always better to share how my day went or what's troubling me in a group setting, since most people have different opinions, which always comes in handy. My best friends and I used to love Instagram and WhatsApp groups, but lately, we switched back to Snapchat, since it offers a more private way of communication.
Snapchat has different types of groups, such as public and private, so if you want to make new friends from all around the world, you can find some public, open groups you can join, where you can talk about your niche - anime, sports, makeup, etc., or even play the famous Snapchat games.
In addition, Snapchat released several new messaging features earlier in 2022, which make the whole 'Snap and chat' experience a lot better.
In this article, I'll cover everything you need to know about Snapchat groups - what they are, how many members you can add, how to create a group, and how to join one, so keep reading!
You might also like: How To Fix: Access To Snapchat Temporarily Disabled.
What are Snapchat group chats?
Snapchat group chats allow users to chat with multiple Snapchat users at once, share Snaps, and contact each other, even if they're not Snapchat friends.
A single Snapchat group chat can contain up to 100 users with one of the latest updates, which previously, was limited to 32 users.
On the other hand, big groups with that many users can easily get chaotic, so if you decide to add up to 100 users in a single Snapchat group, get ready to receive tons of notifications daily, or mute the group altogether.
Some of the most important features for group chats on the Snapchat app:
The exchanged messages and Snaps can be seen by any user added to the chat, regardless if they're friends with the group creator, or not;
When a member sees a message sent in the group, their name will show up at the bottom of the screen to notify other users they have seen the latest texts or Snaps;
Chats in a group will disappear in 24 hours, similar to Snap Stories. If you don't open the group chat for a whole day, the messages will be permanently deleted, and you'll have no way of accessing them;
Sending Snaps in the Snapchat group doesn't add points to your Snapstreaks. Make sure to check in with your besties individually, so you don't lose your streaks;
Any group member can alter the group name, create rules, or set permissions; this feature isn't exclusive to the admin/moderator as it is on other social media platforms.
Note: Make sure only to add people you know to your Snapchat group, or friends of friends since there are many spam and fake accounts on the social media platform.
Related: How to Turn On Ghost Mode on Snapchat.
How to create a Snapchat group chat
The following steps are the same for Android and iOS users:
Open the Snapchat application, and swipe the screen to the right.
In the chat screen, tap on the 'New Chat' icon in the bottom-right corner of the screen.
On the following page, tap on the 'New Group' icon, swipe through your list of friends on Snapchat and add the users you need to the group.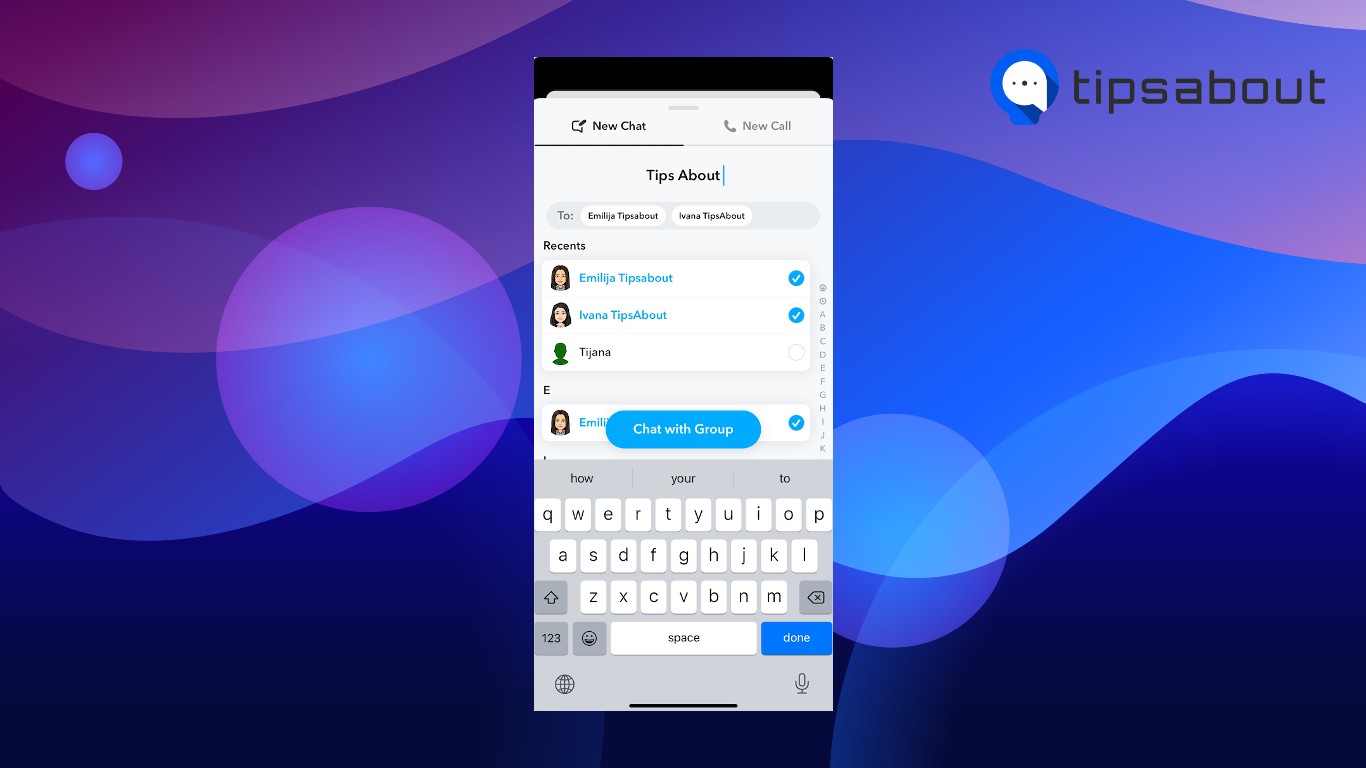 At the top of the screen, create a name for the new Snapchat group.
How to invite users via Group Link
Snapchat offers an additional method to expanding your groups - you can share the link, and other Snapchatters can invite their buddies, even if you, as a group creator, and them, are not friends.
Follow these steps:
Open the Snapchat app, and go to the friends screen.
Find the Snapchat group and open it.
Tap on the Snapchat name at the top of the chat, and next to 'Group Members', tap on the 'Add' icon.
On the following screen, under the 'Search' section, tap on 'Invite to Group via Link'.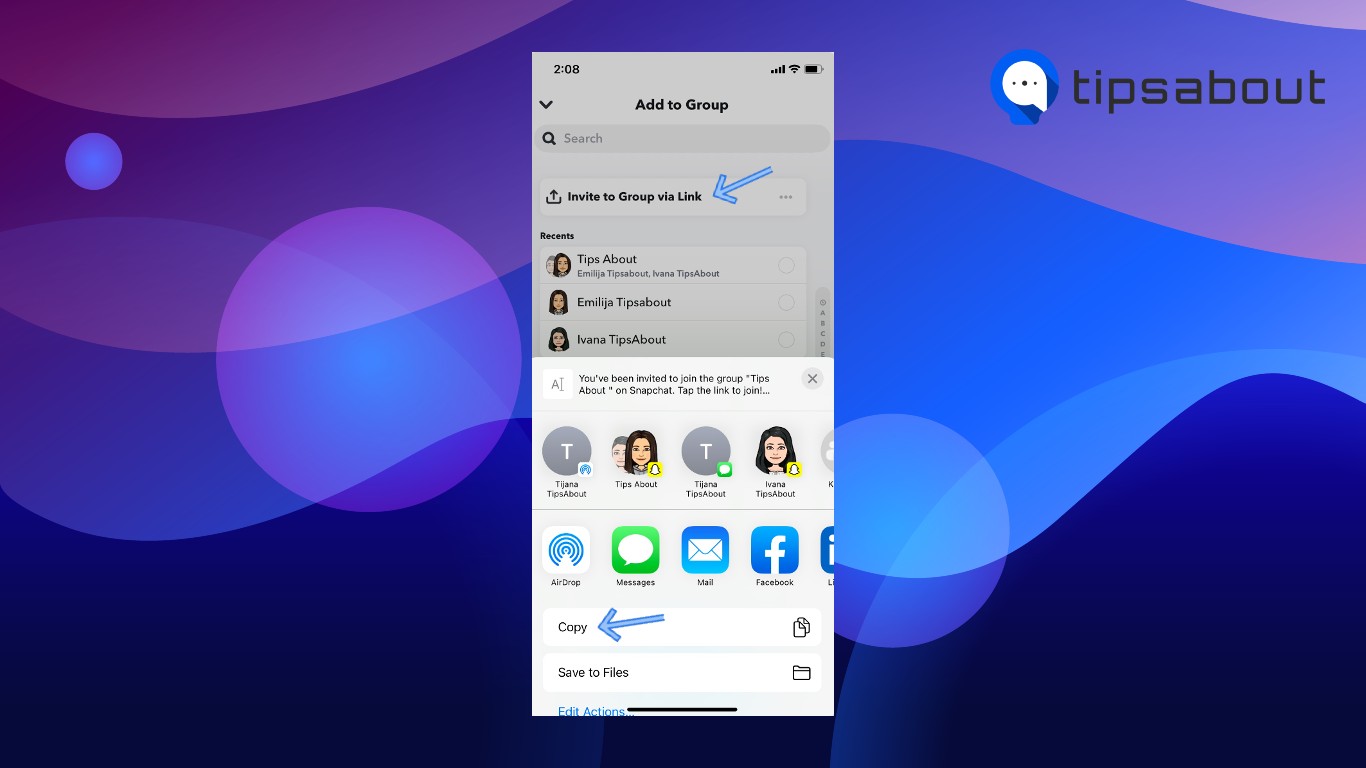 The link will be copied to your keyboard, and you can share it to invite people to join the group.
Snapchat Group Chat Features & Tips
Sending stickers, Bitmoji reactions, Snaps, and voice memos;
Jumping on audio or video calls (as of May 2022, the maximum number of users that can get on the same audio or video call in a group is limited to 16 users);
Send Cameos;
When a user sends a Bitmoji, a Friendmoji will show up with the last user that sent a chat;
Press and hold on a chat to see who's read it and saved it;
Mention users by typing in '@username'.
Can you remove someone from a Snapchat group?
Snapchat doesn't have a 'Remove User' button in Snapchat groups. The only way for someone to be removed from a Snap group is if they remove themselves.
If you need to remove a user or two from a Snap group, the easiest way would be to create a new one and simply skip the people you need to remove from the previous one.
Even though it requires a bit more work, this is the only plausible option. The only remaining workaround would be asking the user to remove themself from the Snapchat group.
Bonus read: Why Can't I Change My Birth Year on Snapchat?
Do people get notified when you leave a group chat?
No obvious notification will let all other users know you have left the chat. However, if someone goes through the members list of the group, they will see that your name is missing.
Another evident sign of a user leaving a Snapchat group is that all their messages sent in the group will disappear. So, if a user leaves the group mid-conversation, it would be quite hard not to notice they left.
Conclusion
Snapchat groups are the best way to stay in touch with your friends, and share glimpses of your everyday life with your closest buddies!
In this article, we covered what Snap groups are, how to create one, how to create Invite Links, and some basic principles for how Snapchat groups work.
How do you know if someone added you to a Snapchat Group?

No notifications are sent out when someone adds you to a Snapchat group. The only way to see you've been added to a group is to open the chat section.

How to leave a Snapchat group?

Open the Snapchat app > Tap and open the group > Tap on the name of the group at the top of the screen > Tap on the three horizontal dots in the upper-right corner > Tap on 'Leave Group'.

What happens when you leave a Snapchat Group?

When a user leaves a Snapchat group, all their messages and Snaps will be immediately removed from the group. No notifications are shown to the other users; however, it's easy to notice they've left the group since all their traces get immediately removed.