Tanja Lepcheska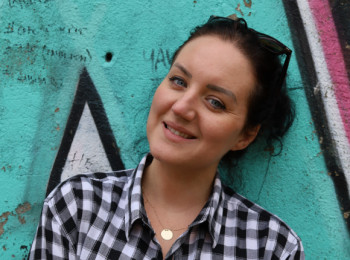 A couple of times now, you are facing a problem with the front-facing camera flesh when you are trying to take a selfie or a short video on Snapchat - the flash is dark, messy and sometimes it doesn't even work at all.
Snapchat was believed to have fixed this with the latest update, but somehow, users still experience this problem, making them frustrated whenever it happens.
If this issue too affects you and have had such experiences, then this is the right post you are looking at.
Read down below about the possible, yet working solutions to fix Snapchat front flash.
How to fix the front flash on Snapchat
Make sure you are connected to a stable internet connection
If you are not sure whether you are connected to a stable Wi-Fi connection, switch between mobile data and Wi-Fi. This is because problems with your internet connection might affect how the Camera works.
Make sure that you have enabled front-facing flash on Snapchat
Open the Snapchat app.
Tap on Settings.
Scroll to the Additional services section and tap on Manage.
Check the Front-Facing Flash option to enable it.
Set your phone's brightness to maximum.
Make sure that you have enabled camera settings on Snapchat
Long press on the Snapchat app icon > tap on the information (i) icon > tap on Permissions. Or, you can access the general Settings menu by tapping on Privacy > Permissions or Permissions Manager.
Restart your device
In most cases, it turned out that just by restarting the device on which people were using Snapchat, the flash worked afterward.
Reset Snapchat camera
This can be done quickly and to do it, you need to reset the Snapchat app. Sometimes, the Snap camera is not working due to a minor app glitch so consider
Clear Snapchat cache
Regardless of whether your camera or your flashlight is not working on Snapchat, you must consider clearing the app's cache data. This process will automatically reset the camera app system, so to do it, go to your phone's Settings > Apps & Notifications > See all Apps > scroll to Camera > tap on Storage > tap on Clear Data.
Disable Snapchat filters
Sometimes, this fix is the only thing that will do the job. Users have reported that once they disabled the filters in Snapchat, it solved the black screen with the pop-up message saying "Snapchat cannot connect to the camera".
Here is how to do it:
Open the Snapchat app as usual.
Click on the flower alike icon (top of your Snapchat screen).
Tap on Settings (top right of the screen).
Scroll down and under My account, you will see the option Manager Preferences (under Additional Services) - tap on it.
Uncheck the Filters box.
Update Snapchat to the latest version
If the problem with the camera flash not working is still there, check to see if you are using the latest version of Snapchat. Snapchat accents on this that it's always a must when it comes to some of its features not working properly.
Conclusion
If none of the above-mentioned fixes worked out for you, it might be that you are facing some issues with your camera app. If that's the case, the best thing to do is to test this by going to another app and taking photos there.
If interested, we can also show you how to send multiple snaps at once on Snapchat, or how to fix: Snapchat location not updating.