Tanja Lepcheska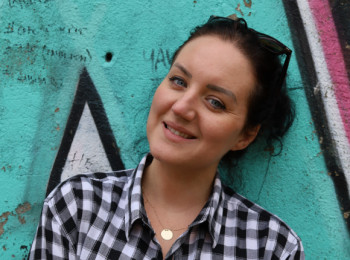 Instagram Notes allows users to write notes with up to 60 characters. Choose them wisely 🙂
Some good samples for you to use right now:
I don't make errors; I make memories.
Remember, perfection is an illusion!
In real life, I assure you, there is no such thing as algebra.
Every day is a new chance to start fresh.
So hard to choose between what you want and what's best for you.

If I told you that you could use Instagram Notes in a very creative way, would you believe me?
I'm not quite sure because most people don't believe it either.
Since the launch of Instagram Notes, most users have been using them but not to their full potential, and I can even say they've been using it 'the boring way.'
But this article changes everything as I share some ideas for what you should share on your Instagram Notes and spice things up, making your profile more interesting.
Read this blog post, and get inspired by some of the best Instagram Notes ideas.
Instagram Notes ideas (Samples to use right now)
Quick Reminder: Instagram Notes allows users to write notes with up to 60 characters.
Before we start, we must clear out some basics.
Depending on the type of Instagram profile you are using, the content of your IG Notes can and should be different. I am referring to those with a business or a personal account.
When I started using the Notes feature on Instagram, I didn't know what was appropriate to share and what not to share. I started with quotes thinking they were a safe bet; however, I soon realized that one could share more than just a quote.
I realized that people shared almost anything that came through their minds, so I experimented too.
From experience, these notes are always trendy and can vibe with many life situations.
It's my life; it's now or never.
Don't stop believing.
What a time to be alive!
A winner is a dreamer who never gives up.
Tropical state of mind.
I don't chase; I attract.
Own less, live more!
Movie night is always a good night.
I don't make errors; I make memories.
Remember, perfection is an illusion!
In real life, I assure you, there is no such thing as algebra.
Be friendly, but don't overdo it.
Before you marry a person, you should make them use a computer with slow Internet to see who they really are.
Don't wait for opportunities; create them.
You can't control everything, and that's ok.
You are only young once. After that, you have to think up some other excuse.
I hope you win the battles you don't talk about.
I'm at a place in my life when errands are starting to count as going out
Don't chase and don't beg; what is yours will find you.
Time to hustle and make things happen.
Wrapping up
I hope you liked these Instagram Notes ideas and will use some of them, as they are versatile and adaptable.
They are not limited to a specific type, and you can even use them for humor and share something you find hilarious.
Now don't wait any longer; pick one and share it. The followers you follow back and your close friends will surely love them.
On another note, if you are having trouble not seeing Instagram Notes, we can help you understand why you cannot see them and if something needs to be done for you to see them.
Or, if you want to hide an Instagram note from someone, we also have an article with the steps on how it's done.