Emilija Anchevska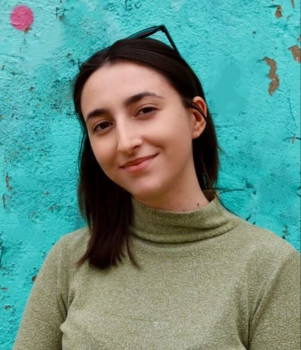 Key Takeaways
Instagram Reel Achievements is an in-app recognition for users who will achieve a certain level of success with their Reels.
In October 2022, Instagram started testing "achievements for Reels" to motivate users to utilize their short-form content option even more.
In truth, I haven't noticed the feature since it's not available in my country, but a Reddit comment asking about Instagram achievements sparked my curiosity and sent me off in search of information about this feature.
For those who have this feature available on Instagram but need to figure out what it does, here's everything I discovered on Instagram achievements during my browning adventure.
What is Instagram Reel Achievement?
Instagram Reel Achievements is an in-app recognition for users who will achieve a certain level of success with their Reels.
There are a few types of achievement badges "Trendsetter," "Creative Streak," "Community Builder," and "Collaborator."
The Trendsetter badge is received when users jump on a famous Reels trend using trending audio or effects in their videos.
The Creative Streak is awarded when users share two or more reels on Instagram in seven days.
Community Builder means users use stickers, polls, and quizzes to connect with their audience.
The collaborator award is received when users collaborate with others on their Reels.
The unlocked badges appear colorful, and the ones yet to be achieved will be showcased in gray.
The app researcher Alessandro Paluzzi first reported the option on his Twitter profile, explaining that the new feature is still in the testing phase and will likely only be visible to users themselves.
How to view achievements
Once you achieve an award for your Reels, you will receive a notification at the bottom of your screen. To view the award, tap on the notification message that appears.
To view all of your Reels achievements:
Tap on the profile photo in the lower right corner.
Tap on the Reels icon.
Tap on "More" and tap on "Achievements."
If you still haven't received this feature, Instagram has reported on its support page that it is not available globally.
How to unlock Reels achievements
There are a few ways that can help you unlock Reels achievements:
Using Instagram collabs and remix features.
Using interactive features that increase engagements like "Add Yours," polls, and quizzes.
Posting more than one Reel a week.
Following trends.
✋ Learning about Reels doesn't stop here. Check out our article about how to increase the speed of a clip on Reels.
Why did Instagram introduce achievements?
There are many speculations about why Instagram introduced this feature, and the most famous one, as usual, is to stay ahead of other social media platforms like TikTok and Snapchat.
Instagram chief Adam Mosseri has stated that more and more users are using Reels, and therefore some users have speculated that Instagram wants to boost its popular feature.
If you ask me, achievements are nothing but a slight dopamine boost that aims to prompt users into creating more Reels.
Regarding exposure on the Instagram app, the achievements are yet to be seen whether they will benefit creators and businesses.
🧠 Also read: How to add captions on Reels.
In conclusion
Instagram achievements are a way for Instagram to award its users for using and posting Reels.
The feature has been rolled out since 2022, however, is still a novelty for many users who haven't been part of the testing phase, or are receiving it later.
Instagram achievements are a private feature available only to users themselves.