Natalija Trpkovska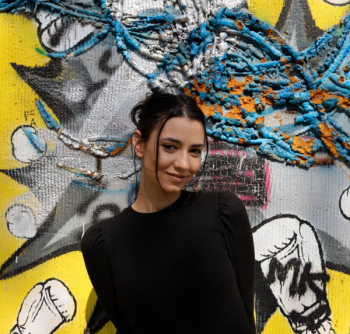 Key Takeaways
To Add Captions To Reels:
Select the plus icon or go to your stories.
Choose your captions' font and color.
Press "Done" and post your reel.
Note that this function is only available for English-speaking countries.
Adding captions to your social media posts is the key to engaging with your audience, keeping them informed, and making them feel like they're a part of your content. Imagine an artist painting a picture without naming it and leaving it anonymous.
The reason why it's better to add captions to your reels is that a lot of people watch reels while the sound is muted. So, captions also give context to those who can't play the reel out loud.
So, adding captions to your reels is a must if you want to broaden your audience. Do you need to know how to add captions to reels? Find out in the article down below.
Step-By-Step How To Add Captions To Reels
Method No.1:
Open your Instagram mobile app.
Select the small cube with the plus icon and tap "Reel."
Record or upload an existing reel to start the "caption making."
Proceed to tap "Next."
After selecting next, tap on the "aA, " the text icon.
After tapping on the text icon, you will see the "Transcribe words" message. After just a few moments, your captions will be visible.
Choose your captions' font and tap "next."
After you finish, press "Done," and your reel is ready to be posted.
https://twitter.com/instagram/status/1389604238154559493?lang=en
Method No.2:
This method is similar to the first one; there are only slight differences. Let's check them out.
Once again, open your Instagram app.
Open the Instagram stories or reels option.
Record your reel or upload an already existing one.
Once the video has been uploaded, open the "sticker icon" at the top of the reel.
Once you open the sticker icon, you will find multiple options to choose from. Select the "Captions" option.
When you press the "captions" option, you will be met with "Transcribing Audio" text, meaning that Instagram is processing your reel and trying to transcribe it.
After waiting a while, the captions for your Instagram reel will appear. You can move your captions around and choose their font and color.
https://www.youtube.com/watch?v=0vO_rxZHeLw
What You Have To Know Before Adding Instagram Captions To Your Reels
While writing this article, I wanted to test adding captions to my reel, and it didn't work. So, while doing almost every update on Instagram and trying these methods from multiple devices, I realized that the "Add Captions To Instagram" feature works only in English-speaking countries. So, Instagram users that do not live in an English-speaking country will not have this option.
Since Instagram chooses captions and writes them automatically, there may be some grammatical or spelling mistakes in your captions. So, check on them before you post your reel.
Unfortunately, as the editor, Instagram doesn't allow you to edit out the captions' mistakes, so you'll have to repeat the process.
In Conclusion
If you want to add auto-captions to your Instagram, there is a quick and easy way. Simply go to your Instagram profile, swipe to your stories, or select the reel icon. Then shoot your reel or upload an existing one.
After uploading your reel, tap "next" and proceed to find the "text icon." Tap on the text icon, and the words will start transcribing in a minute or a few seconds. From here, you can move the captions in any position, change the font, and customize the color.
Are you interested in being a pro when it comes to using Instagram?
Check out one of our previous articles, "How To Hide Instagram Notes From Someone."