Emilija Anchevska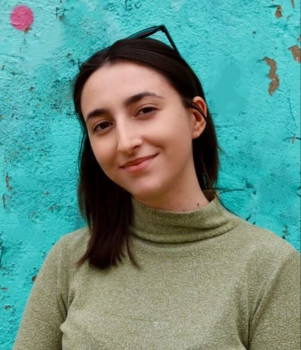 Back in September 2021, Instagram announced that they're testing a new feature called map search.
You'll be pleasantly surprised to learn that Instagram users can search for locations, cafes, restaurants, and places just like they do with Google Maps. Not only is this great for finding information for businesses you are interested in, but it is also a convenient way of searching since there is no need for switching between the apps.
The "search map" option offers users additional information about the places they are searching besides the one on how to arrive there. This being said, users can view information such as working hours, prices about products, reviews, and related posts of the searched places within the Instagram app.
Currently, the new feature is only available to Australians and New Zealanders, but other countries should be able to use it soon.
How to look for places with Instagram Map Search option?
Using Instagram Map Search is super easy to use. Users have to navigate to the explore page and tap on the map icon. From there choose a category, in the search bar type in a search term something specific like chicken teriyaki. You can move the map around to see places that offer the food you are looking for.
If you tap on one of the cafes you should be able to see more information like work hours, prices, etc.
Additionally, users can search using hashtags. Therefore, small and large businesses will need to do a minimum amount of hashtag research for location hashtags if they want to get more exposure on Instagram.
Moreover, Instagram announced the return of location stories, another feature that may be useful for both private and business Instagram accounts.
All public stories tagged with specific locations will be shown on the map as well. This feature is fantastic for individuals who wish to search for beautiful places in nature, for example. And for businesses profiles, this is another chance to get more exposure from their customers.
Why should businesses use Instagram Map search?
The social media platform is doing everything to make itself more business-friendly. According to the company, there are more than 100 million businesses using the platform, and one billion active users, of whom at least one follows a brand.
The app map that Instagram is incorporating should make it easy for users to locate places and for businesses to be discovered.
As mentioned above, similar to Google Maps, users can see pictures and user-generated posts on the Instagram map associated with your business, which is social proof of your product/service.
So, in order to make the most out of the function, businesses should add their location, category, and hashtags to their profiles.
Quick tip: Another way you can get the most benefit out of the Instagram map search feature is to use location hashtags and hashtags specific to your business, for example, #Barcelona as a location hashtag and #takeaway or #homemade as a hashtag specific to your business.
By encouraging your visitors to tag you in their stories, you will also be able to gain more exposure through this new feature.
Another cool feature that Instagram released recently is 'Profile Embed' that allows embedding Instagram profiles without third-party apps.