Tijana Kargovska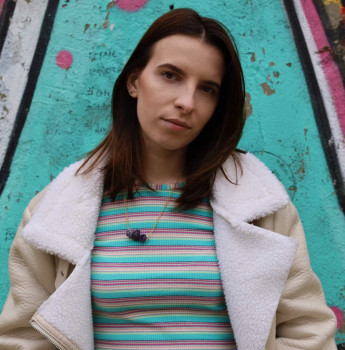 Messenger apps are currently considered a necessity in modern society. Keeping up with friends, family, and even work, cannot be done without having an account on some sort of social media. Having two phones, a personal and a work one can be tiring. It is a fact that having one that's offering you both your "lives" in a single device would be optimal. This is exactly why manufacturers have started creating new technology, to adapt to modern problems.
A big percent of the new age smartphones are currently supporting a dual-SIM option. Having two SIM cards creates a new issue - needing to connect both numbers to platforms such as WhatsApp. But, how can a single device be connected to two different phone numbers in WhatsApp? Keep reading to find out the solution to this issue.
How can I connect both my telephone numbers to two different WhatsApp accounts on a single phone?
Most Chinese gigants, such as Xiaomi, Oppo, Huawei, and even Samsung joined the list, have integrated a groundbreaking feature - dual apps (names might vary from manufacturer to manufacturer).
The dual apps feature offers an option for its users to make a second copy of a single app, making it possible for users to run two accounts on a single app they have installed. This is truly helpful for people who do not want to be walking around with two cell phones at all times, so they can have two accounts on one phone!
Cloning apps has been made entirely possible for most messenger apps, WhatsApp being one of them.
The name of the feature, as we mentioned before, might vary, so here is a brief list on how each brand has named the dual app mode:
Honor: App Twin
Huawei: App Twin
Samsung: Dual Messenger
Xiaomi: Dual Apps
Oppo: Clone Apps
Vivo: App Clone
Asus: Twin Apps
Where can I find these features on my phone?
In all of the above-mentioned phones, these features are placed in the 'Settings' panel.
Huawei/Honor: Open 'Settings', scroll down to find 'Apps', and click on 'App Twin'.
Samsung: Open 'Settings', scroll down to 'Advanced features', and click on 'Dual Messenger.'
Xiaomi: Open 'Settings', and open 'Apps', scroll down to 'Dual Apps'.
Oppo: Open 'Settings', then open 'Apps', and scroll down 'Clone Apps'.
Vivo: Open 'Settings', click on 'Apps', and scroll down to 'App Clone'.
Asus: Open 'Settings', click on 'Apps,' and tap on 'Twin Apps.'
After cloning your app, log in to your secondary WhatsApp account, and you'll be able to use it like you usually do. Make sure to name the second version of WhatsApp differently so you don't mix up both apps!
If your phone does not offer this feature, third-party apps are available on Google Play Store, such as Dual App Wizard, Parallel, and DoubleApp. You can download them, and you will be able to duplicate your apps.
Check out also how to lock WhatsApp on iPhone and Android.