Tijana Kargovska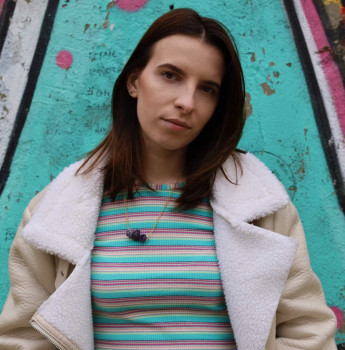 Facebook-owned WhatsApp is currently among the most popular messaging platforms used by a large percentage of smartphone users. However, keeping your privacy is something completely normal, and thankfully, WhatsApp developers have given this fact some thought on how to make it possible for all users.
Are you curious as to how you can take your privacy to the next level? If so, don't worry. We have the solution for this issue.
If you've changed your phone number and don't want to lose your chat data, check out how to change your phone number on WhatsApp.
How can I lock WhatsApp on my phone?
Preventing unwanted access to your messaging history or shared media, there are precautionary measures that can be done. You can protect your WhatsApp chats by putting a lock on the app. Each time you open the app, you will need to confirm it's you by using a Fingerprint or Face ID. You can change this setting to be reactivated immediately, after 1 minute, or after 30 minutes, so it's not too big of a hassle to have to unlock your phone for each message you'll need to reply to.
Locking WhatsApp from an iPhone
You can lock WhatsApp on your iPhone, so each time you want to unlock it, it will require Face ID or it will require Touch ID. Follow these steps:
Open WhatsApp on your phone.
In the bottom right-hand corner, tap on Settings.
Navigate to Account, and then click on Privacy.
Look for the section named 'Screen Lock'.
Toggle on the Require Face ID / Require Touch ID.
Choose the time duration for the Face ID or Touch ID.
After setting this up, you will still be able to answer calls or messages from the Notifications Bar, but opening the app to read through all WhatsApp messages will not be possible.
Locking WhatsApp from an Android Device
If you're using an Android device, follow these steps to turn on WhatsApp locking:
Open the app on your Android device.
Go to Settings by clicking on the three dots in the upper right corner.
Click on Account, and look for Privacy.
Scroll down, and find the 'Fingerprint Lock' feature.
Toggle on the button, and you'll be asked to confirm the Fingerprint is yours.
After finishing, you'll be asked to choose the time duration for the Fingerprint unlocking to be valid, your options will be: immediately, after 1 minute, or after 30 minutes. Choose what works best for you.
Additional options to lock WhatsApp on your phone
If you do not want to lock your phone through WhatsApp, most smartphones currently have an App Lock feature - you can set up certain apps to be locked, even after unlocking the device. You can set this feature up for any application you have on your phone, including WhatsApp.
For those smartphones that do not have the App Lock feature integrated into their system settings, there are apps available both on the App Store, as well as Google Play.