Tijana Kargovska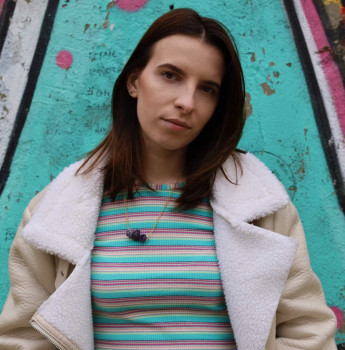 Since Instagram was bought by Facebook, the company has been creating various options on how to connect your accounts using both platforms.
First, the option to share your Instagram posts on Facebook was added, as well as sharing your stories from one app to the other. The latest update was messaging Facebook users via Instagram or the other way around.
For the older generations, this might be an optimal solution. Meanwhile, the younger generations are mainly focused on using Instagram solely or other social media platforms.
The main question is, did you get a pop-up message on Instagram, asking whether you want to link your account with your Facebook, and you clicked yes, having no idea what this means?
Don't worry; there's a quick fix to get your accounts back to normal in no time. But, first and foremost, there are a couple of features that you will be unable to keep using after you unlink your accounts.
What will change once you've unlinked your Facebook and Instagram accounts
Once you've unlinked your accounts, there will be a couple of changes.
Facebook will stop giving you friend suggestions based on people you follow on Instagram and vice versa.
Logging into your Facebook account, won't log you into your Instagram account automatically.
Another thing you should keep in mind is that posts or stories that you've already shared from your Instagram account to your Facebook profile will not be automatically removed, you will have to erase them manually, same goes for sharing future posts.
You won't be able to send direct messages from Instagram to Facebook anymore.
Keep in mind that you can only unlink your accounts using the Instagram app; Facebook doesn't have this option yet.
How to unlink Facebook from Instagram using iOS or Android (step-by-step guide)
You will need to open the Instagram App from your phone.
After doing so, you need to click on 'Accounts & Profiles' and click on your Facebook account in order to have it removed. Now, click on 'Remove from Accounts Center'.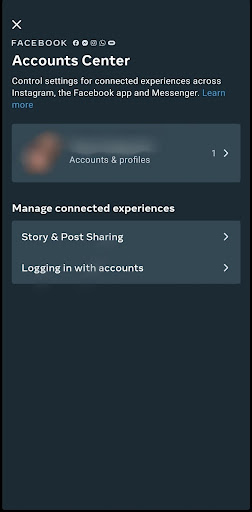 Another page will show up, double-checking whether you want to disconnect your Facebook account. Click on 'Continue'.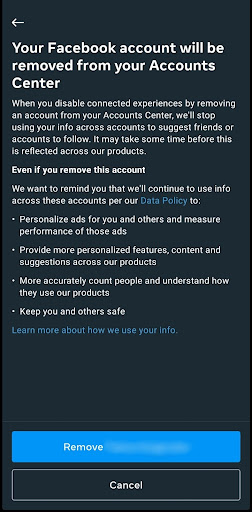 How to unlink Facebook from Instagram using Instagram Web (step-by-step guide)
In order to disconnect your Facebook from Instagram, you need to open the Instagram Website and click in the top right corner on your profile icon. Once you've opened the menu, click on 'Settings'.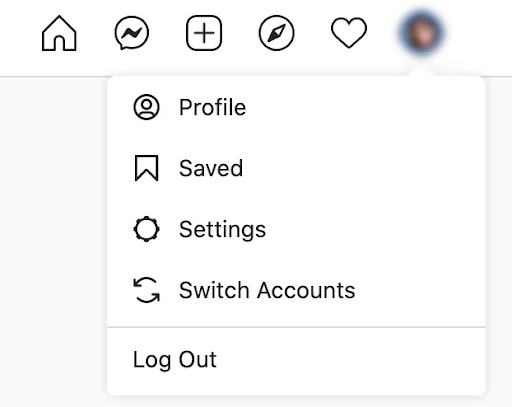 After you open 'Settings', scroll down to the bottom, and on the left-hand corner, tap 'Accounts Center'.

Clicking on 'Accounts Center' will open your 'Accounts & Profiles', where you will see your linked account. Click on it, to start the process of disconnecting your Instagram from Facebook.
On the next page, both of your Facebook and Instagram accounts will be listed; click on the one you wish to remove.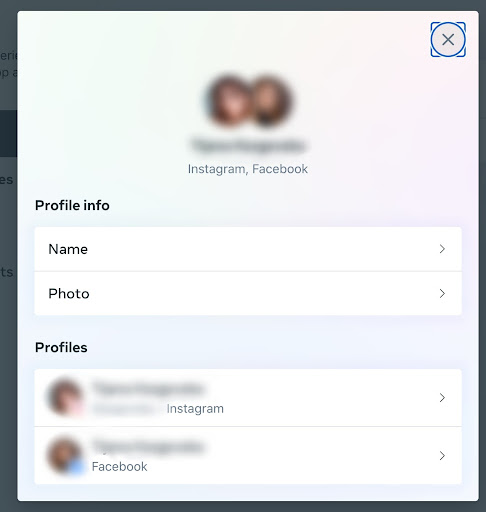 After you've done so, you should click on 'Remove from Account Center'. Another window will pop up, asking whether you're sure you want to unlink your Instagram profile; click on 'Continue'.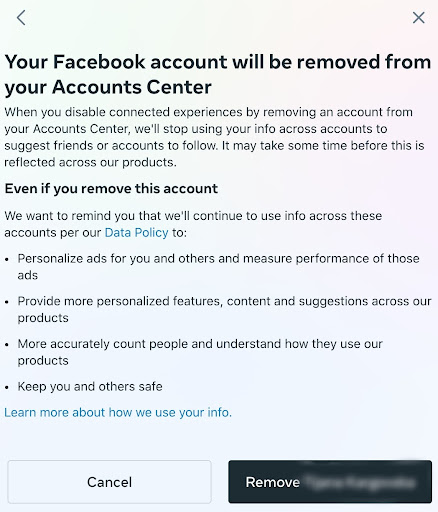 After this, you will see another page warning you that your Facebook will be Removed. Click on 'Remove' to unlink your accounts.
After you click 'Remove', you've successfully unlinked your Instagram account.
In case you want to link your Facebook & Instagram accounts again further on, this is not irreversible; you will be able to connect them at any time.
You can also control if you share your Instagram post to Facebook in Advanced Settings in the 'New Post' screen.
Conclusion
In this article, we covered the step-by-step process of unlinking your Facebook and Instagram accounts.
If you are considering limiting the time you spend, check out Instagram's 'Take a Break' feature that reminds you to take breaks from scrolling in the app.
Bonus: Learn how to fix the 'Sorry we couldn't complete your request' error message on Instagram by logging in to Instagram with your Facebook account.