Tijana Kargovska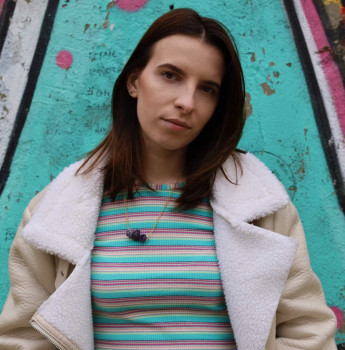 If you're one of those who like to keep their privacy to themselves, you probably should consider turning the location off on Instagram and other social media apps.
Besides the usual personal information we give out when we create Instagram accounts, such as name, birthday, and email address, some of Instagram's features require you to allow the app to access your location services.
Numerous users are unaware that once you allow access to your location, that data is stored, and your precise location can be found at any given time, even when you're not using the app (if you've selected 'Allow location always').
This guide will show you how to turn off location on Instagram and what each location-sharing option means.
Check out: 20 Funny Locations on Instagram to Use Right Away.
What do the location-sharing options mean on Instagram?
The location-sharing option on Instagram is implemented in both Android and iOS devices, but most users don't even notice their location is being shared at all times. This goes for other apps like Instagram, Facebook, and Snapchat; you name it.
In order to be able to add the location tag, you'll need to allow location tracking. Usually, users allow access when they try to add a location to their posts or stories. Once prompted, users have three options: 'Allow Always,' 'Allow Only While Using The App,' and 'Never.'
The first option, 'Allow Always,' means Instagram will constantly track your location, even when you don't have the app open. If you want to keep your location private, check the steps below to turn location off or change when Instagram has access.
The second option, 'Allow Only While Using The App,' will let Instagram know your precise location only when the app is opened, and the location tracking will stop once you have closed Instagram.
If you set the location to 'Never,' Instagram won't be able to know your precise location, but the general area of your location will remain known.
Related: How to Change Your Location on Instagram.
How to turn off location on Instagram
Since location sharing is a feature in Android and iOS versions of Instagram, the steps are slightly different. Check the steps below based on the smartphone that you use:
Turn off location on Instagram from iPhone/iPad
On your iOS device, launch the 'Settings' app.
Scroll down to the bottom of the page until you see Instagram under 'Apps,' or use the Search bar and type in Instagram.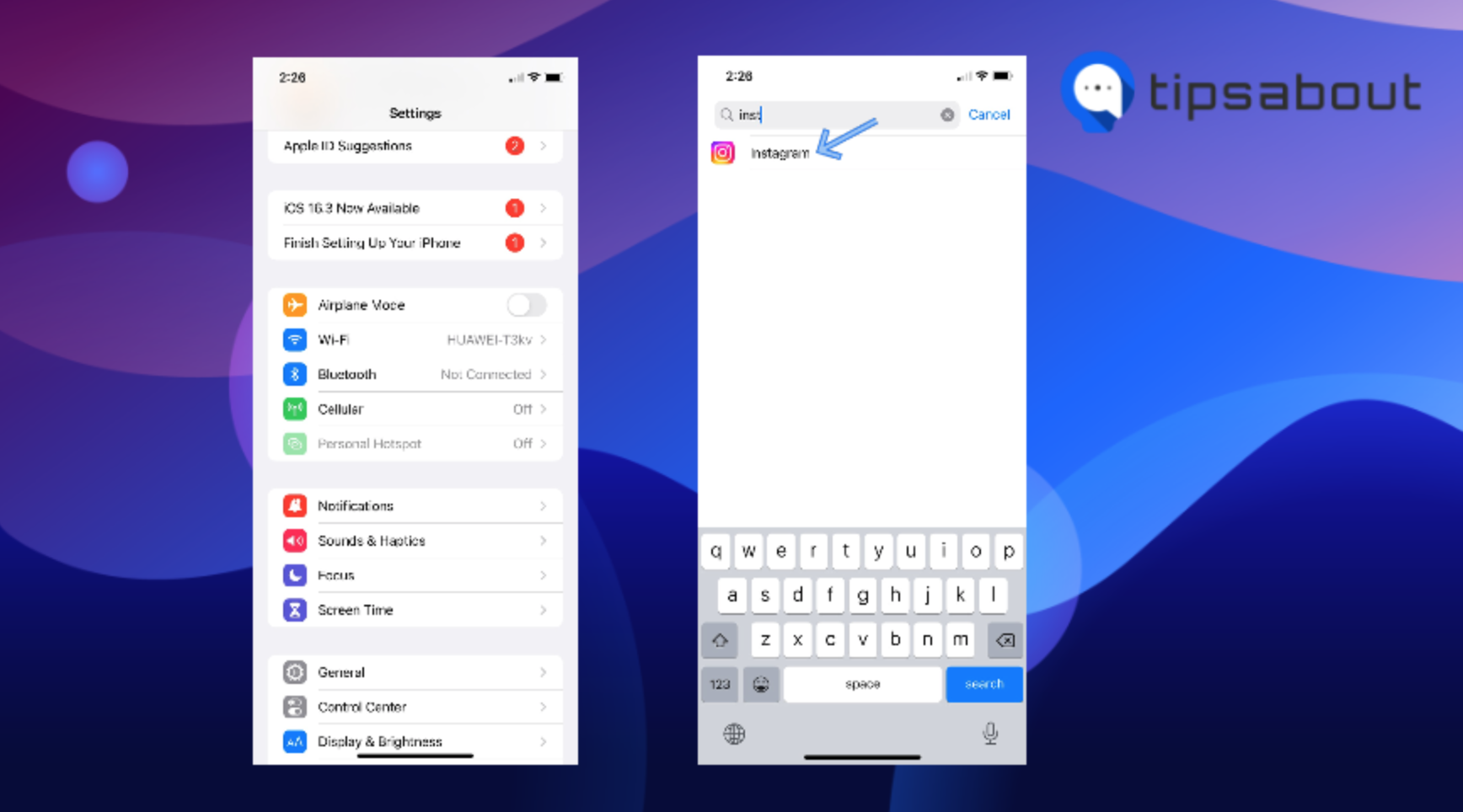 On the following screen, tap on 'Location,' and you'll see three options: Never, Ask Next Time Or When I Share, and While Using the App.
Choose the appropriate one based on your preferences.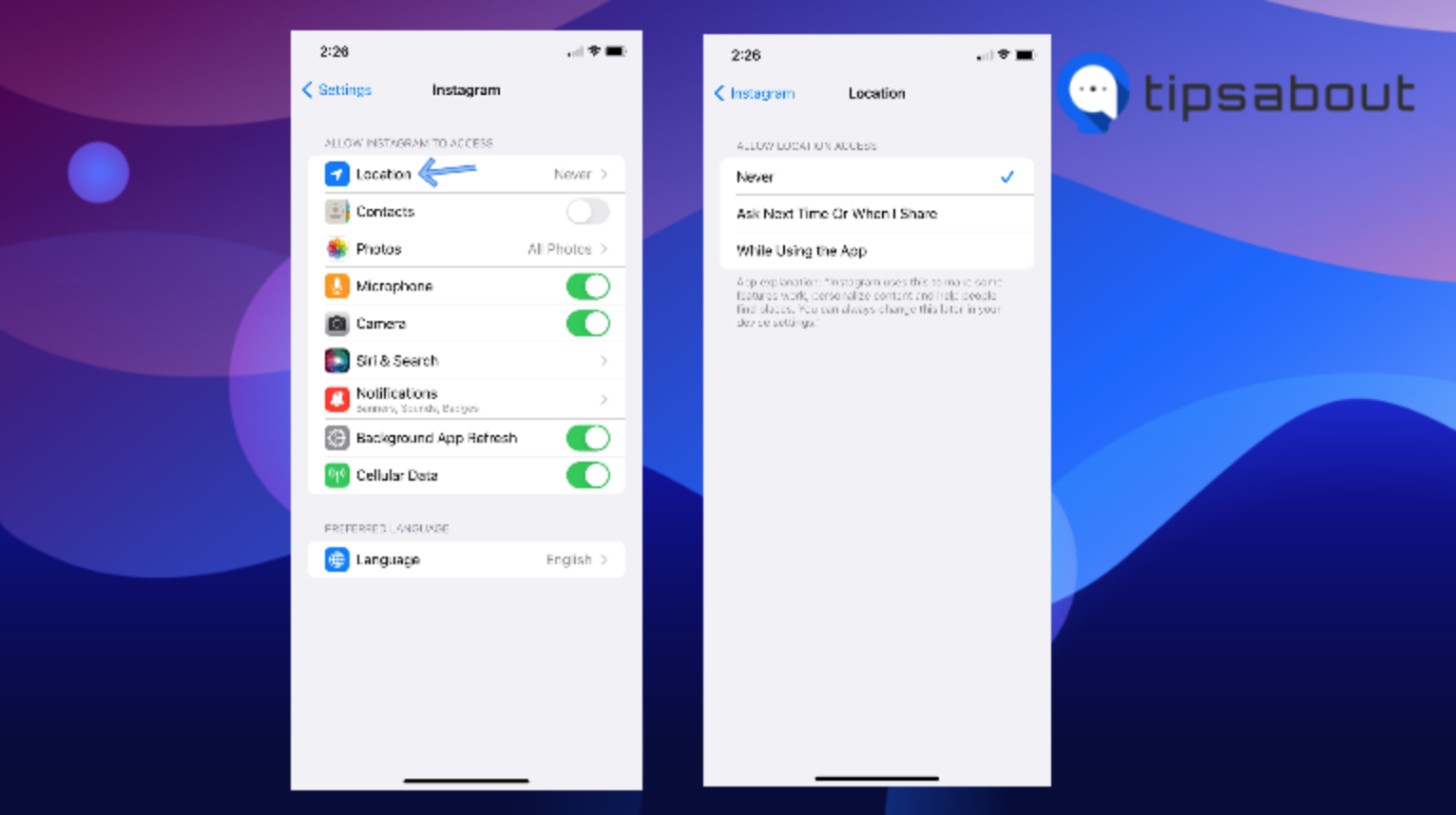 Note: Your phone's settings will display the option Ask Next Time Or When I Share if you haven't enabled location on Instagram beforehand. Otherwise, the feature within the Instagram app is labeled as 'Allow Always.'
Turn off location on Instagram from Android
Open the 'Settings' app on your phone.
Go to 'Apps,' look for Instagram, and tap to open it.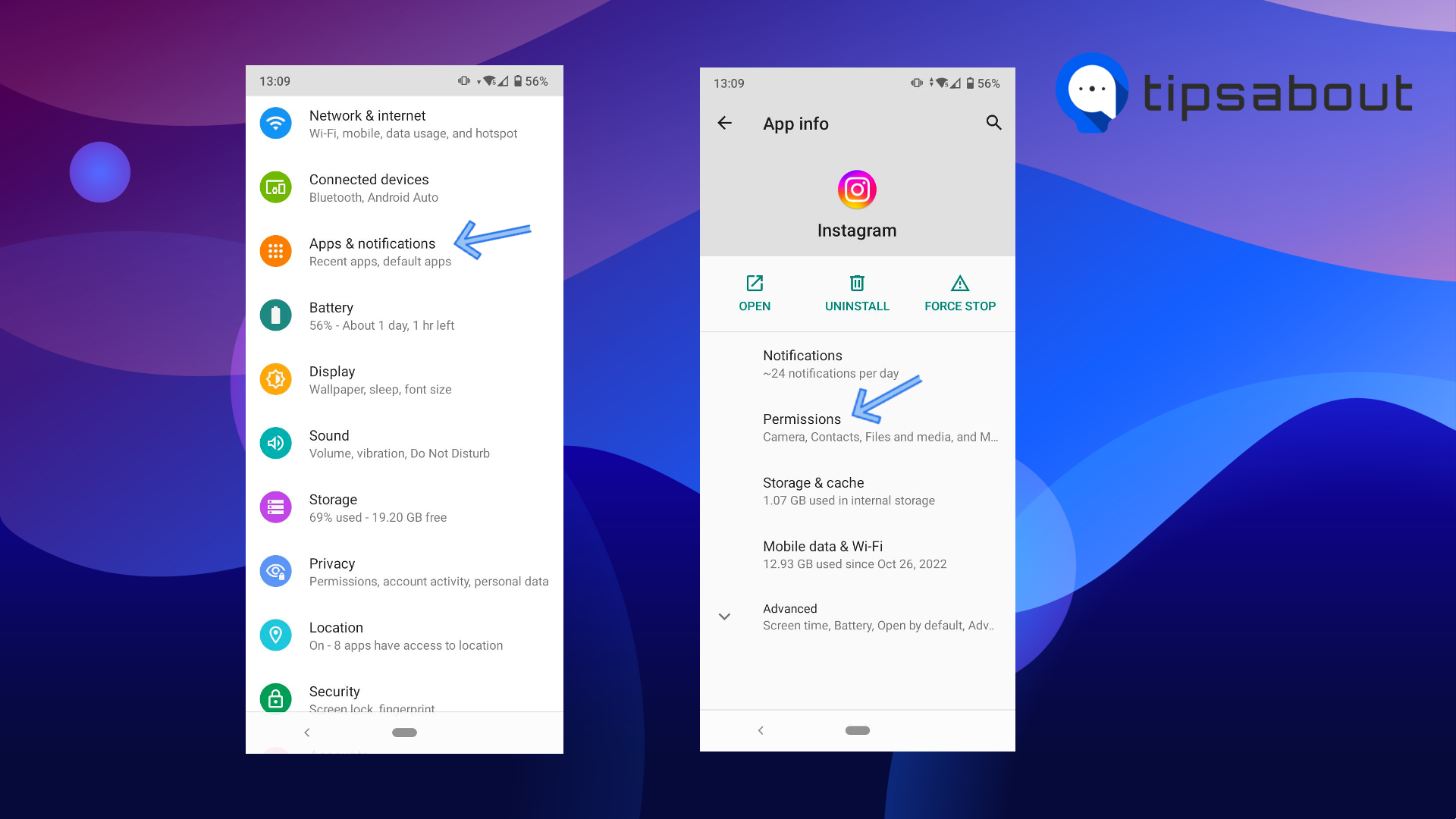 Under 'Permissions,' tap on 'Location.'
You will be given three options: Deny, Ask every time and Allow only while using the app.
Choose the appropriate one based on your preferences.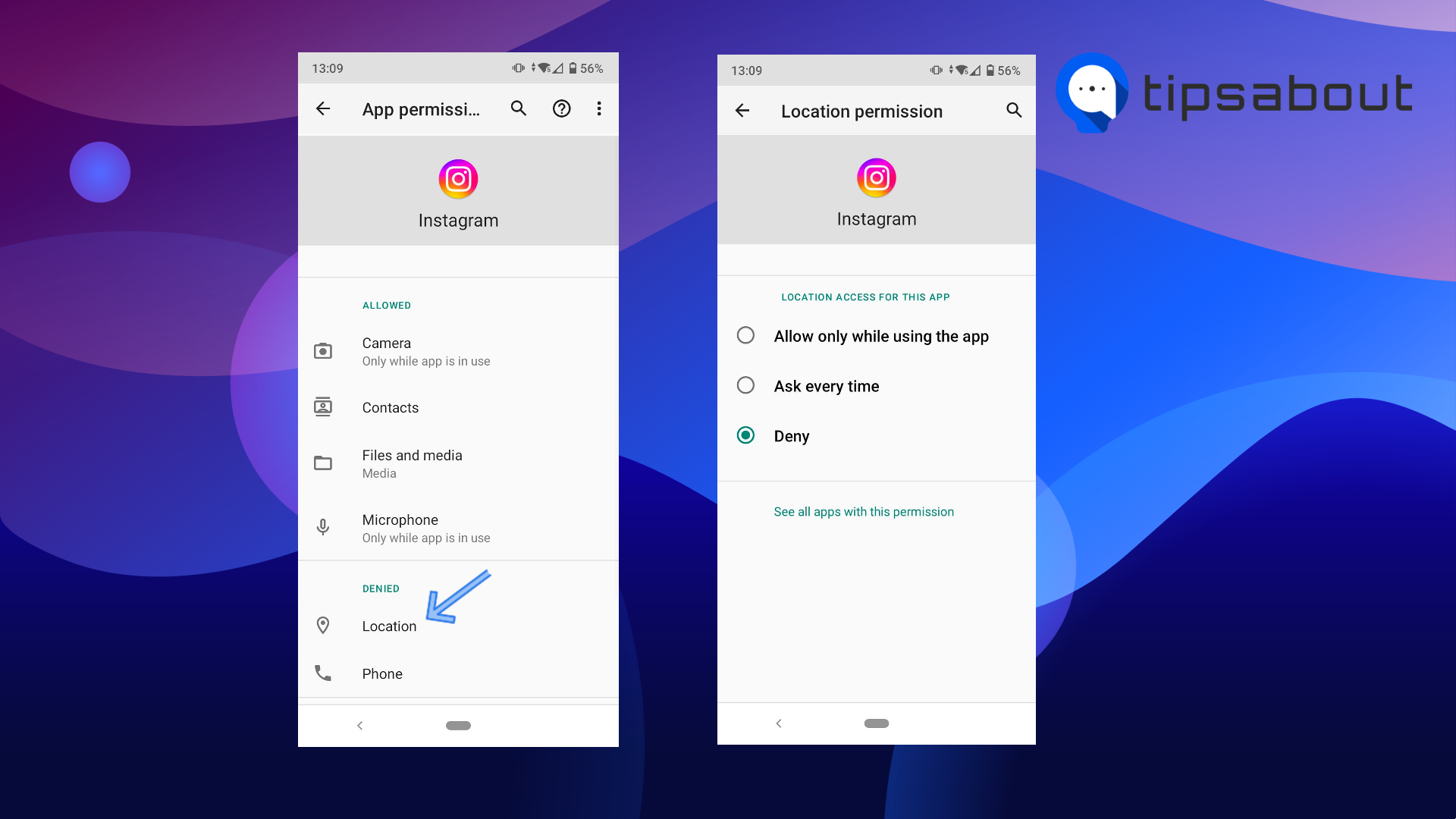 Conclusion
In conclusion, turning off your precise location on Instagram is a simple yet important step towards safeguarding your online privacy. With the increasing prevalence of social media, it's more crucial than ever to control what information you share online.
Following the steps outlined in this guide, you can ensure that your location information is kept private and only shared with those you choose.
Remember, taking control of your privacy on social media is an ongoing process, and staying informed and vigilant is vital to protecting yourself in the digital world.
If you liked this article, check out: How to Add Location On Instagram Bio.