Emilija
Although social media platforms are entertaining online spaces, a break is occasionally needed, even from the most entertaining ones.
Temporarily disabling social media accounts is ideal for those who need to periodically take a break from these platforms.
The rules for deactivating social media accounts vary from network to network. However, most social media platforms delete users' accounts after being inactive for a certain amount of time.
By the same token, Snapchat allows users to temporarily disable their accounts whenever they want to take a break from the platform.
In addition, the platform deletes users' accounts after 30 days of inactivity.
In other words, if you want to disable your Snapchat account, you can. Remember that you will need to reactivate your account before the 30 days expire; otherwise, Snapchat will permanently delete your account.
How deactivation and deleting work on Snapchat
Deleting an account on Snapchat is not much different from deactivating an account.
When users deactivate their Snapchat accounts temporarily, they take the first step toward deleting their Snapchat accounts permanently.
This is because Snapchat deletes users' accounts after 30 days of inactivity.
To reactivate your Snapchat account, you will need to log in to your account again before the 30-day deadline.
Also Read: How to Add Someone on Snapchat by Phone Number

How to temporarily deactivate Snap
Log in to your account via the Snapchat web portal.
Enter your username and password.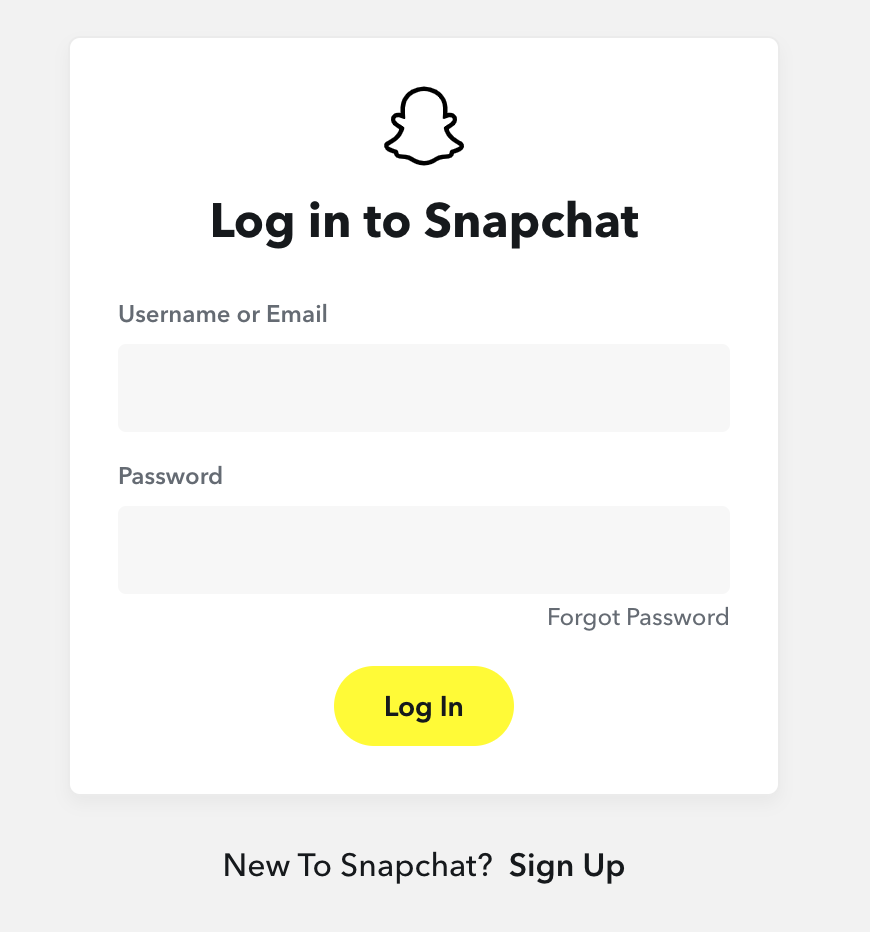 Re-enter your credentials and click on 'Continue'.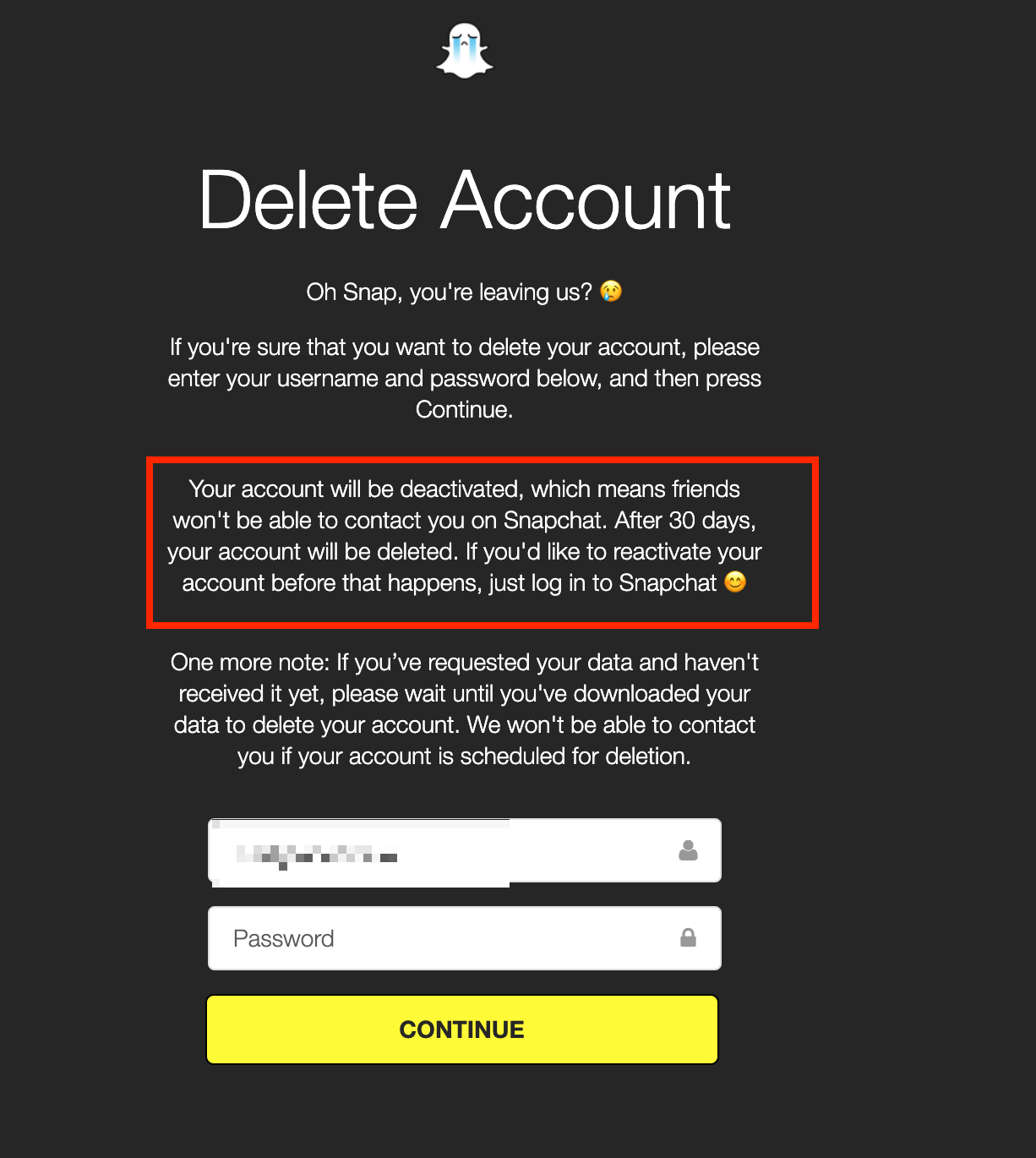 You will see a message that says 'Account is deactivated'. Remember that the deletion process lasts for 30 days; during that time you can reactivate your account again.
iPhone users can deactivate their accounts from within the app:
Tap your profile picture in the upper left corner.
Tap on 'Settings'.
Scroll down to 'Account Actions'.
Tap 'Delete Account'.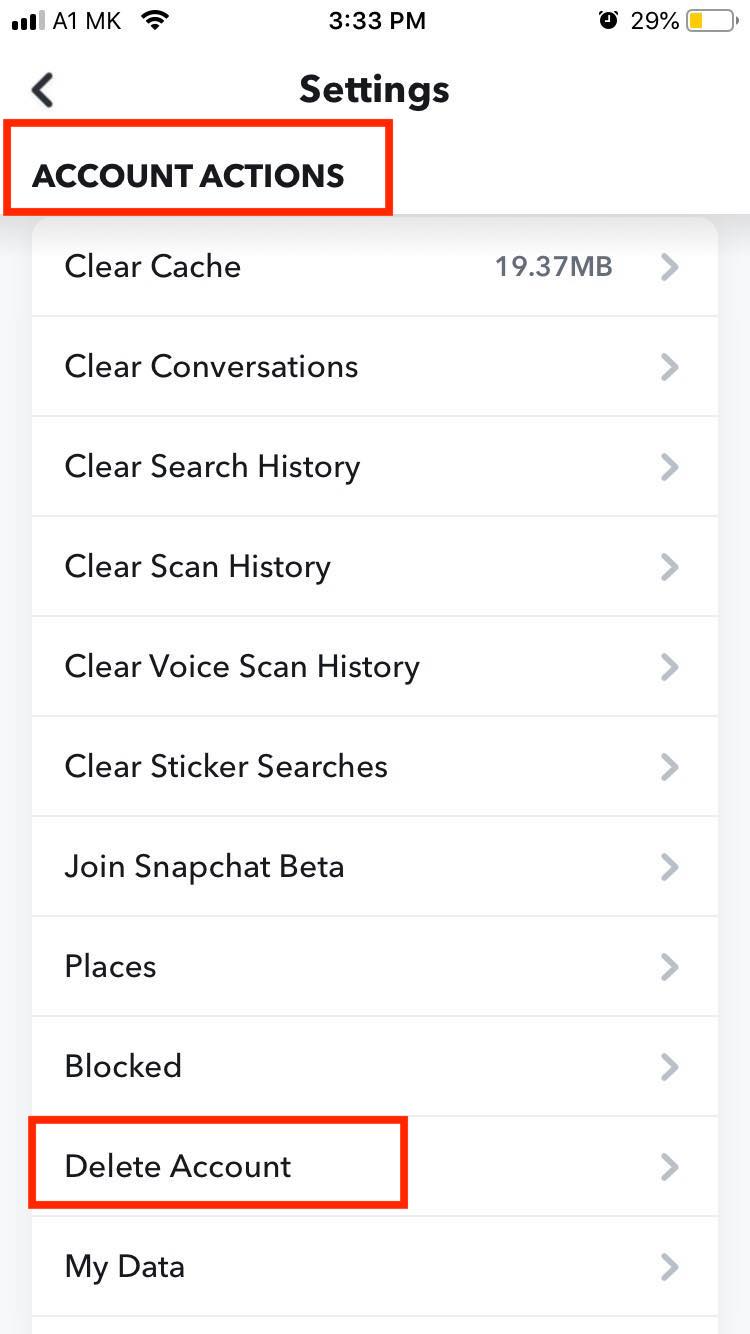 Follow the steps to delete your account.
How to reactivate your Snapchat account
To reactivate your Snapchat account, you will need your exact username and password.
Unlike the deactivating process, where users can use their email addresses to deactivate their accounts, users need to use their usernames and passwords when regaining access to their accounts.
To reactivate your Snapchat profile, you will only need to log in to your Snapchat app using your username and password.
It may take up to 24 hours for Snapchat to activate deactivated accounts, so users may need to log back into their accounts at least 24 hours before the official expiration date.
If you have a verified email address with Snapchat, the company will send you an email to confirm that you can start using your account again.
During the deactivation period, all messages sent by other Snapchat users will be shown as pending, users' deactivated accounts will not be visible, and no one will be able to contact them.
Users who deactivated their Snapchat accounts may appear to have removed other Snapchat friends from their friends' list since, on this platform, it is difficult to differentiate between being blocked and someone deactivating their account.
It is also worth mentioning that if users don't activate their accounts before the 30-days, they will need to create new Snapchat profiles to use the social media again.
Also read: What Does Ft Mean on Snapchat

Wrapping Up
Everyone needs a break from online socializing once in a while.
To take a break from Snapchat, users need to deactivate their accounts by following a few simple steps.
It may look like they are deleting their accounts permanently, but Snapchat deletes accounts after 30 days of inactivity.