Ivana
Instagram is constantly introducing exciting updates to its platform, especially updates to DMs. Some of the most recent updates are Quick send to friends, Reply while you browse, and Send messages quietly.
With these updates, Instagram wants to make the communication experience easier and more fun. However, apart from these new updates, there are other Instagram DM features that allow you to send effects, audio, stickers, and send messages wrapped as gifts.
The gift message feature has been around for a while, but users are still excited to use this message feature on Instagram to give their DMs a bit of a pop.
You may have received a message from someone which is in the form of a gift, and it reveals the text when you tap on it. This type of message is created with the gift message option. Besides the gift effect, there are 3 other effects you can choose from - fire flames, flying hearts, and party popper (or celebration).
If you want to find out how to send a gift message on Instagram, follow the steps in the guide below.
How to send gift message on Instagram
Sending a gift message on Instagram is really simple.
Open the Instagram app.
Tap on the chat icon in the top-right corner to open DMs.
Open the chat in which you want to send the gift message.
Tap on the text field and start typing your message, but don't send it.
Now, tap on the search icon on the left side of the text field. This will bring up some special effects for your message you can choose from.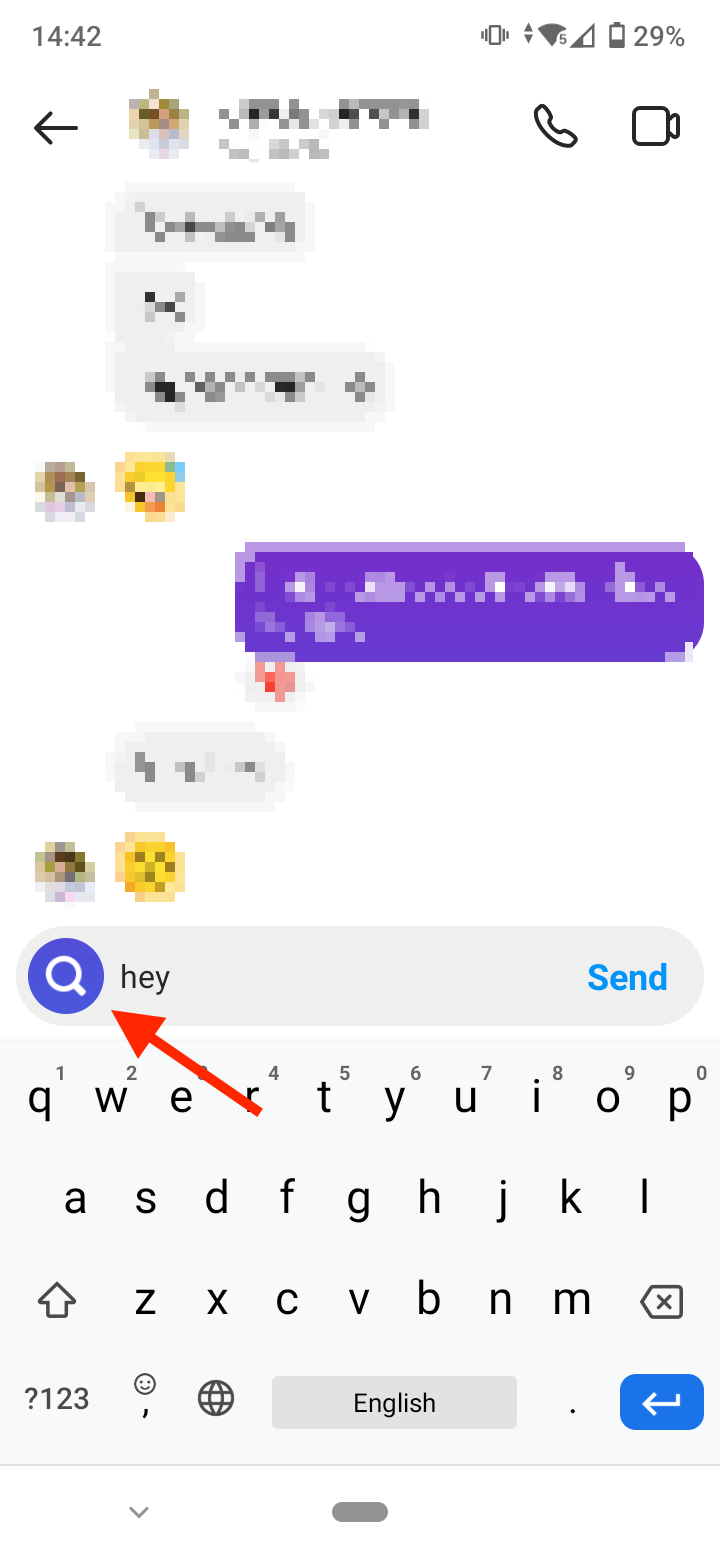 Tap on the gift icon to add the effect to your message.
And that's it! Just send the message.
The recipient will get the text message wrapped in a gift box, and when they tap it, it will reveal the text.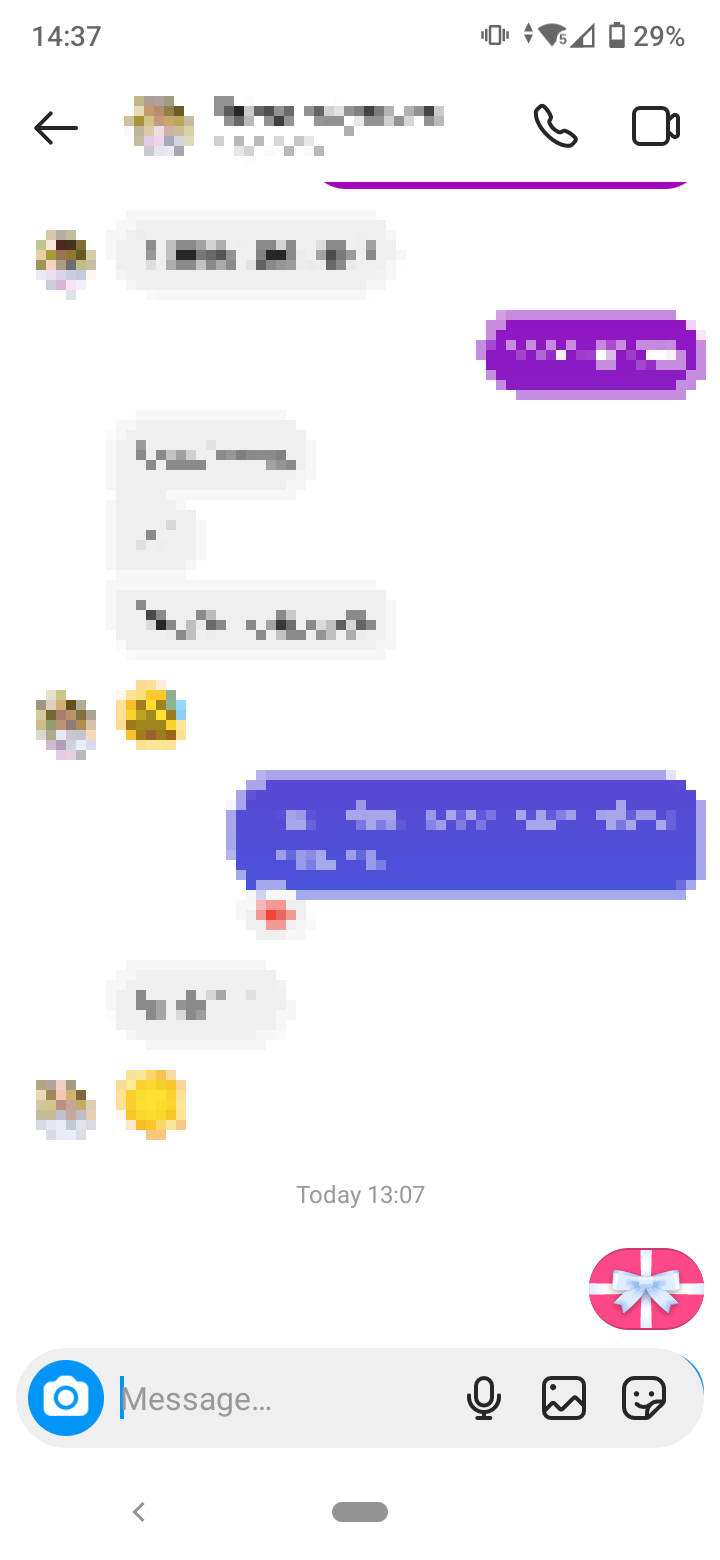 Why don't I see the gift effects in Instagram DMs?
If you can't see the special effects in Instagram messaging, there are several fixes you can try.
Update the Instagram app–Although the gift feature is not quite new, make sure that you are using the latest version of the Instagram app. If you are using the older version and haven't updated Instagram in a while, you might not have the special effects, including the gift effect, in DMs. Go to Google Play Store on Android or App Store on iPhone/iOS and install the Instagram update.
Clear cached data–Although cache doesn't quite affect the feature, there might be some glitch in the app caused by the cached data. Clearing cached data may fix any bugs. To clear cache on Android, go to Settings > Apps & notification > Instagram > Storage and Cache > Clear cache. On iPhone, you have to delete and reinstall the Instagram app in order to clear cached data.
Check your internet connection–If you have no or slow internet connection, you might have issues with loading the special effects and sending a message altogether. Also, you might be connected to the internet, but the signal can be really weak. Try the Wi-Fi connection or cellular data off and back on again.
Try using another device–If you still don't get the gift message effect in DMs, then the issue might be with your device. Try logging into your Instagram account from another smartphone and follow the steps above to send a gift message.
How to unsend a gift message on Instagram
To unsend a gift message, simply open the chat in which you've sent it, tap and hold on the gift message, and select 'Unsend'.
Apart from Instagram, you can also send messages with special effects on Facebook Messenger. Check out how to send gift message on Facebook Messenger as well.