Tijana Kargovska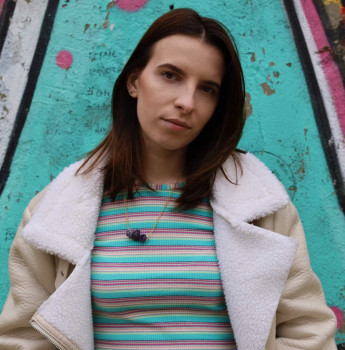 Instagram Reels have become one of the most popular ways to share short videos on social media. With so many unique Reels, you can share your favorites with your followers.
Luckily, Instagram makes it easy to repost Reels from other users. This article will show you how to repost a Reel on Instagram in a few simple steps.
Related: Fix: Why Can't I Post On My Instagram Story 2022.
How can I repost Reels on Instagram?
You can use a few different methods to repost a Reel on Instagram. The easiest way is to use Instagram's built-in sharing feature. However, you can repost Reels on Instagram in several ways: using a third-party app, screen recording the Reel, or using another device to film the Reel and repost it.
Reposting a Reel on Instagram using the 'Share' option
The easiest and most straightforward way of reposting a Reel is using the built-in 'Share' button. Follow these steps:
Launch the Instagram app, and open the full-view Reel you wish to repost to your Story.
Tap on the paper airplane icon in the right-hand corner, and from the list of options, tap on 'Add reel to your story.'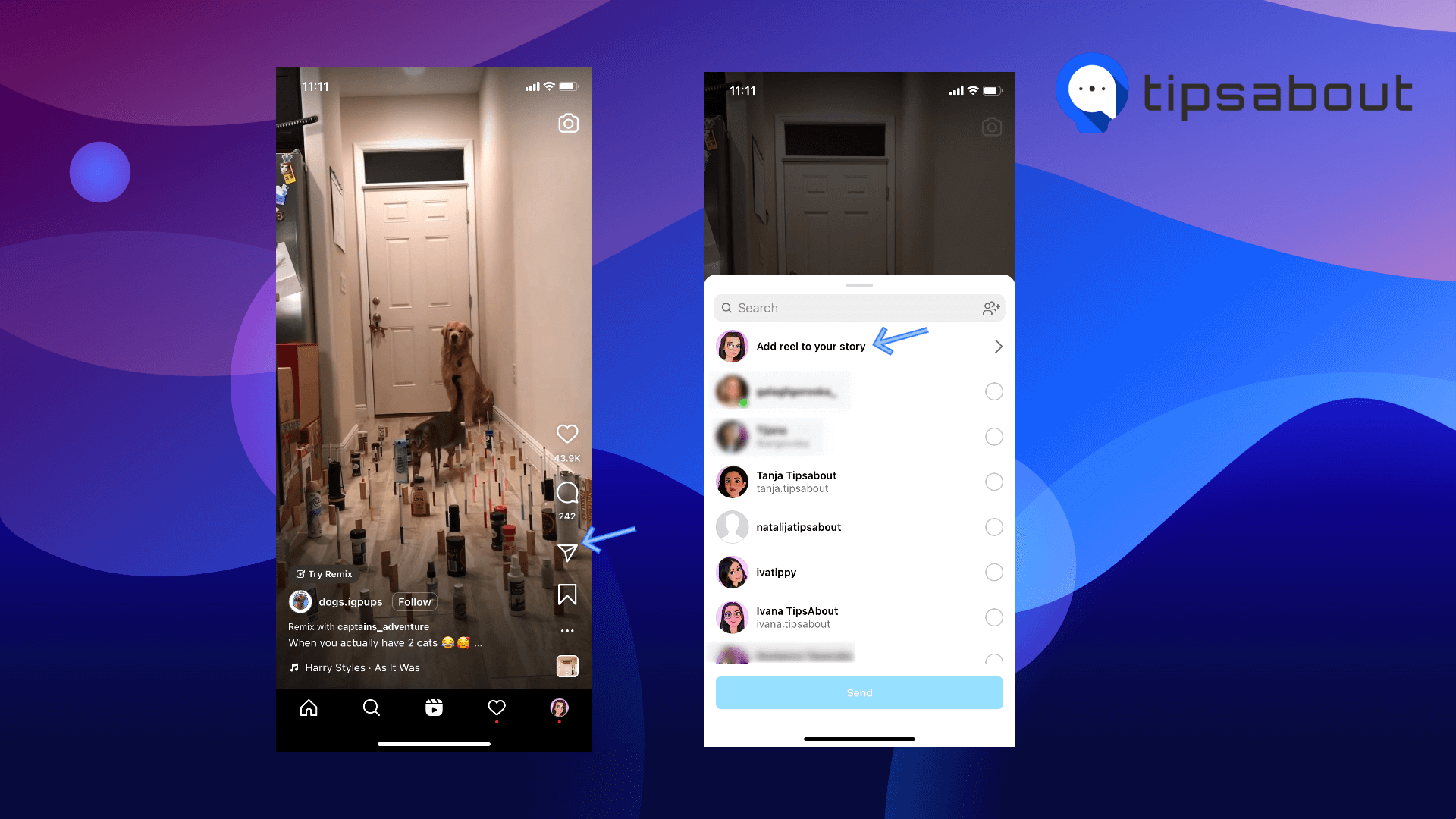 On the following screen, adjust the Story background, and add text, stickers, or music.
Once you're done editing your Story, tap on 'Your Story' in the bottom-right corner to share it.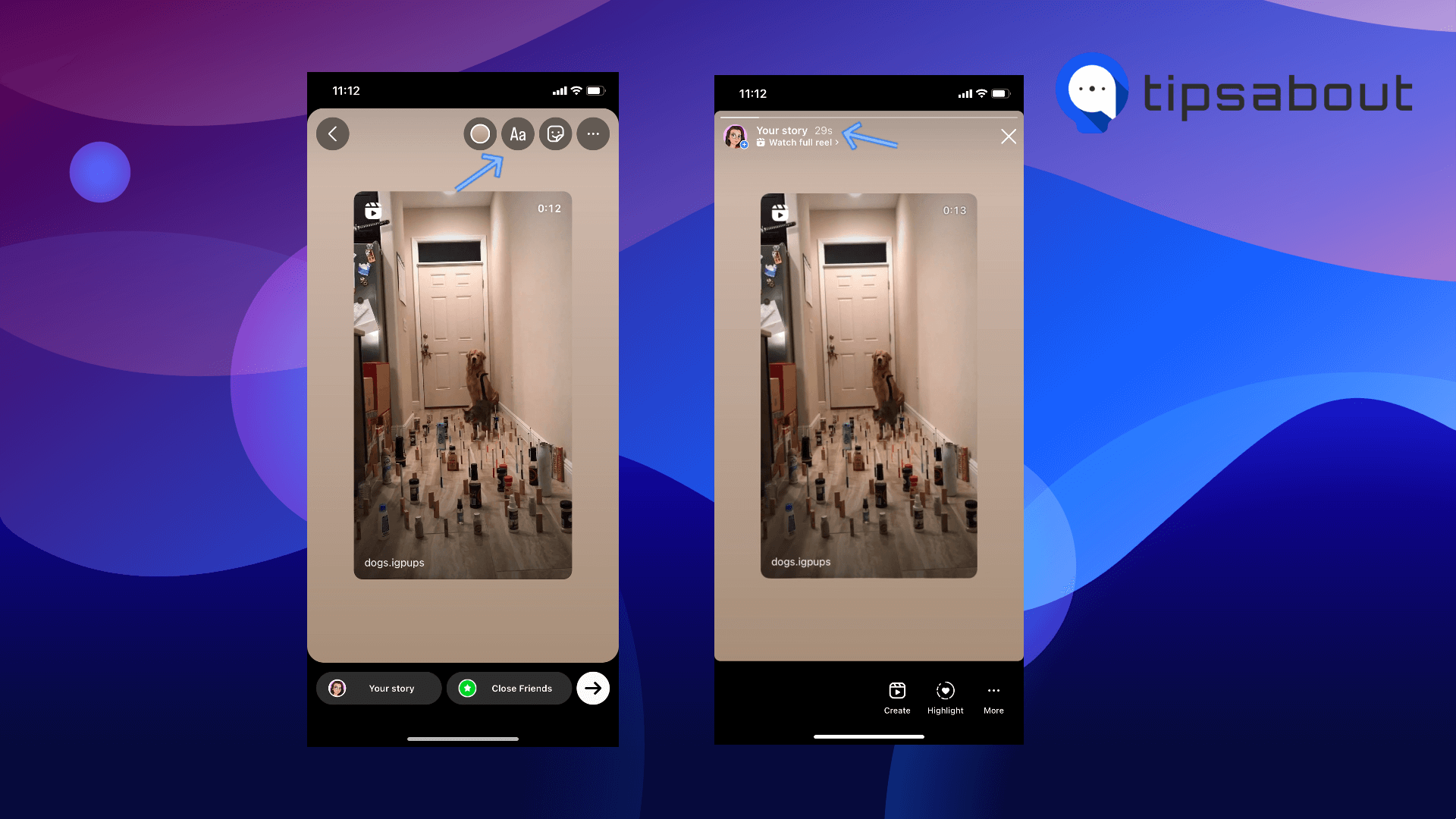 Reposting Reels using third-party apps
If you want to take reposting Reels to another level and prefer sharing the Reel as a regular post that will appear on your Instagram feed grid, you can download a third-party repost app and repost stories, posts, videos, and Reels.
Our personal favorite is the 'Repost: For Posts, Stories' app, available for both iOS and Android devices.
Important note: Instagram has rigorous Terms & Conditions, and users downloading and logging into third-party apps using their Instagram credentials often get banned or shadowbanned. Proceed with caution.
Using your phone's 'Screen Recording' feature
If you prefer to repost someone else's Reel without them knowing it was shared, you can always record the screen, crop the video, and share it as a Story or a regular post.
Almost all smartphones nowadays have the 'Screen Record' feature, but if you're using either an older device or a device that doesn't have such a feature, you can always download a 'Screen Recorder' app from the App Store/Google Play Store.
Note: Make sure to download an app that records audio and video simultaneously since some apps only record the screen without background audio.
Using another device to record the Reel you want to share
Reposting Instagram Reels has numerous methods, but this one should be your last resort. Obviously, recording the Reel with another device while playing it on the original device will mean you will lose the quality of both the sound and the video.
However, if you decide to repost the Reel to your Instagram stories by recording, make sure to record from a bigger device, such as a laptop or tablet.
How to avoid getting flagged and reported
Now that you know how to repost a Reel on Instagram, it's important to remember to credit the original creator. This can be done by tagging them in your reposted story or by including a mention in the caption of your post.
Since many social media content creators monetize their work, posting the Reel without giving credit can get you banned or flagged; hence, make sure to mention the Reel owner.
Not only is this the right thing to do, but it can also help you build relationships with other creators on Instagram.
Conclusion
In conclusion, reposting a Reel on Instagram is a great way to share amazing content with your followers. With Instagram's built-in sharing feature, third-party apps, and manual recording methods, reposting a Reel has never been easier. Just remember to credit the original creator, and have fun sharing unique Reels with your followers!