Tanja Lepcheska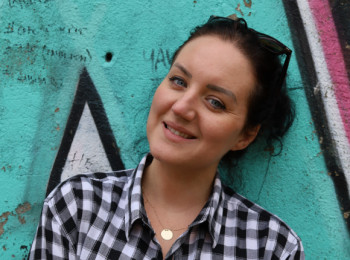 You love Snapchat and you use it quite frequently, especially in group chats where you can have lots of fun with other users. Nevertheless, sometimes you end up in a conversation with someone that bugs you and you want to remove that person from that group chat.
The bad news is, that there is no direct option on Snapchat that allows users to remove someone from a group chat, and group members will remain in that group indefinitely till they have a Snapchat profile or till that group chat is disbanded.
But, there are other ways you can practice removing an annoying person from a group you are in. Here, we'll share all the possible ways you can try to remove someone from a group chat on Snapchat.
So, let's find out how you can do it.
Remove someone from a Snapchat group by blocking them
Since Snapchat does not allow users to directly remove other participants from a group chat, you can try blocking them. This way, the person you are trying to remove won't be notified that you blocked them so you don't have to worry about it.
However, keep in mind that once you block them, you will also remove them as your Snapchat friend. Anyways, you can always decide to unblock them later, once you reached what you wanted.
Quick Note: Remember that when someone chooses to leave a group chat, all of their contributions to that particular group (messages and snaps) will be gone.
Just as a reminder on how to block someone on Snapchat:
Open the Snapchat app.
Find the person you want to block in the search bar.
Tap on hold on to that person's name.
Tap on Settings.
Choose Block.
Tap to Confirm
Wait for the group to expire
After all, if nobody adds a new message or a snap to that group chat, it will expire and disappear in 24 hours.
Make a new group chat
Of course, when you practice this method, you will lose the existing content of that group but you can always create a new group chat with all the members from the first group, except for that particular member that annoys you.
To create a new group:
Open Snapchat.
Tap on the new chat icon (top-right corner).
Add the friends you want to be part of the group - max up to 100 of your Snapchat friends list.
Name the group.
Tap on Save.
Leave the group chat
You can always choose to leave the group and not be bothered by whoever is bothering you. For those who forgot how you can leave a group chat on Snapchat, these are the steps to take:
Open Snapchat.
Tap on the chat icon.
Tap on the group you want to exit from.
Tap on the three-dot menu.
Tap on Leave Group.
Bonus Tip: Besides the above-mentioned, you can also try removing someone from a group chat by ghosting them/ignoring them which is simply done by not reacting to any of that person's actions in the group chat.
Also, you can kindly ask that person to leave the group.
What are the most unique features of a group chat on Snapchat?
All group chats disappear after 24 hours of their creation (same as a Snapchat story).
When a member of the group chat is online and actually sees the chat, their name bubble will light up and show up at the top of your keyboard.
By tapping on a friend's name bubble you can view their profile.
You can send a bitmoji sticker but friendmoji will only show up with the person who last sends a chat to the group.
The names of the members in the group chat who have opened the snap will show up below the snap.
The snaps that are sent in a group chat can be opened and replaced once by each other.
The "snap streaks" feature does not apply to group chats but only to individual ones.
Another bonus: How to turn off typing notifications on Snapchat?!
End words
Snapchat seems to be unlike most social media apps where the creator of a group has the privilege to rename, add or remove people as they see fit. It seems that the situation with Snapchat is more democratic because anyone in a group chat can go to the group settings and change anything they want.
So, one should always be careful when you add new members to your group since there is no straightforward way to remove a member from that group any time you want.
On another note, if the camera sound on Snapchat annoys you, you might as well turn it off - we have a post on how you can do it.