Tanja Lepcheska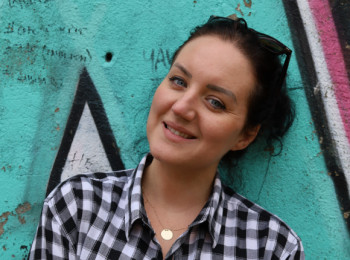 According to Meta, the invention of Reels is the fastest-growing content format on social media, proven by the fact that users spend more than 50% of their time watching them. That was a reason enough for Meta to introduce Facebook Reels as a response to TikTok's massive success with its short-video content, aiming to attract younger audiences on one of the oldest social media platforms today - Facebook.
In addition, as of recently, to get users to post Reels on their pages, Facebook now offers to pay for the content.
However, before we dive into the details on how to make money with Facebook Reels, we want you to know what the monetization requirements are. Just for the record, Meta plans to invest over $1 billion in the FB reels feature, so it is probably worth knowing more things about earning money from it.
To agree with the Facebook Community Standards
To agree to the partner monetization policies
To adhere to the content monetization policies
To understand the Facebook Reels Monetization Requirements, such as in-stream ads eligibility, fan subscription eligibility, branded content access, and policies
To become a member of the Facebook Reels Program
You can also read: How to fix: Facebook Reels not showing?
How to make money from Facebook Reels
There are multiple ways to earn money from Facebook Reels, and down below, we gathered all the information you need to know on this.
Through the Facebook Reels Play bonus program
Meta introduced the Facebook Reels Play bonus program as part of their hefty investment to enable creators to make money on this social platform as their audience views their content.
Qualified creators with original content are likely to get paid up to $35,000 per month based on the views of their most promising reels. Unfortunately, this kind of payment program is currently available to specific creators in the United States only, offering a bonus to those creators whose reels received at least 1K views within 30 days.
But, there is no need for disappointment because Meta also promised that this program would also be available to other countries in the upcoming months.
Through the embedded ads in Facebook Reels
Currently, Meta is still testing Facebook Reels Overlay Ads in North America, and non-interruptive ads are now available as banner ads as semi-transparent overlay advertisements at the bottom of a reel. Also, sticker ads are kind of static image advertisements that creators can place whenever they want on their FB Reels.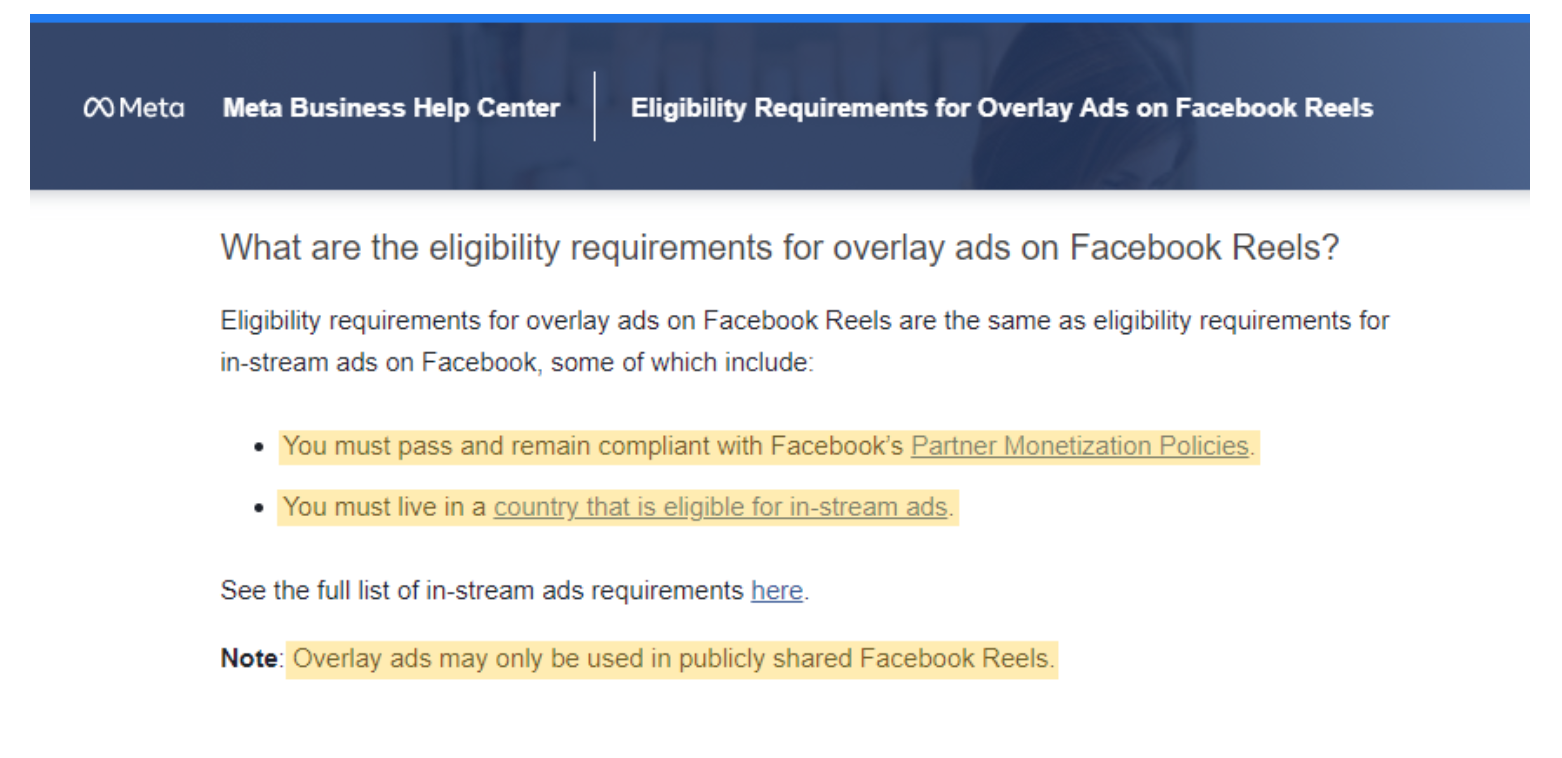 Content creators who have more than 10k followers, at least five videos, and 600.000 minutes of viewership within the past 60 days will be eligible to embed ads in their Reels. However, these advertising options are currently available in the U.S, Canada, Mexico, and 50 other countries.
So, with this, creators can earn money on Facebook Reels from a share of the revenue generated by these ads.
Meta also introduces sending "Stars" to content creators while they are viewing their reels, which is currently available in other types of content such as Lives. So, for each received star, a creator would receive one cent from Meta.
Along with the bonuses to creators who publish original Reels on Facebook is the challenges incentive program. Meta announced that content creators would be able to earn up to $4,000 per month based on completed, cumulative challenges.
So, when a creator completes one challenge, the next one opens up till the end of 30 days, when the progress is reset, and at that stage, those creators must be invited into the Reels bonus program to make money through those challenges.
Practical and proven tips to increase your Facebook Reels earnings
Remember that anyone can become a creator of FB Reels and earn from them. They just need to boost their imagination and take advantage of FB reels edition tools, like audio, AR effects, timer and countdown, multi-clip, speed, remix, and more.
Share FB Reels in Facebook groups
An excellent way to target an audience in a niche environment is through Facebook groups because when sharing their FB Reels on these groups, they are likely to maximize their profit by managing multiple FB groups at once.
Create and explore FB Reels in new places on the platform
You can publish your Reels to your Facebook Stories, which can help you boost your exposure. Also, you should consider exploring reels from the Suggested Reels in your FB Feed because this feature might help you find a new audience and earn money from Facebook Reels as your view count increases.
We can also show you how you can find a reel you saw, saved, and liked on Facebook.
Once you know your target audience, you are on the right way to creating more relatable content. Also, always keep up with the newest trends, challenges, and music.