Tanja Lepcheska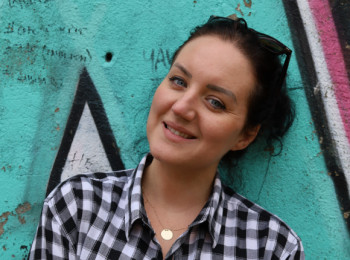 Isn't it amazing that over time, Facebook developed privacy features to give users full control of their own profiles?
One of those features is Facebook's option to hide mutual friends from their friend list so that others won't be able to see the same friend who is on your friend list. In addition, it is great to know that you can do this from any device you use, iOS, Android, or PC.
So, check out our step-by-step guide to edit your Facebook's privacy features - to hide your mutual friends.
How to hide friends on Facebook from other friends (the web version)
The recently added custom settings by Facebook allow users to hide their friend list from someone or if wanted to show all friends only to certain people.
Navigate to your preferred browser and open facebook's official website.
Log in to your profile using your credentials.
On your profile page window click on the Friends tab.
Then, proceed by clicking on the three dots (right next to Find friends).
This will open the option Edit Privacy - click on that.

From the pop-up window that opens - click on Only me.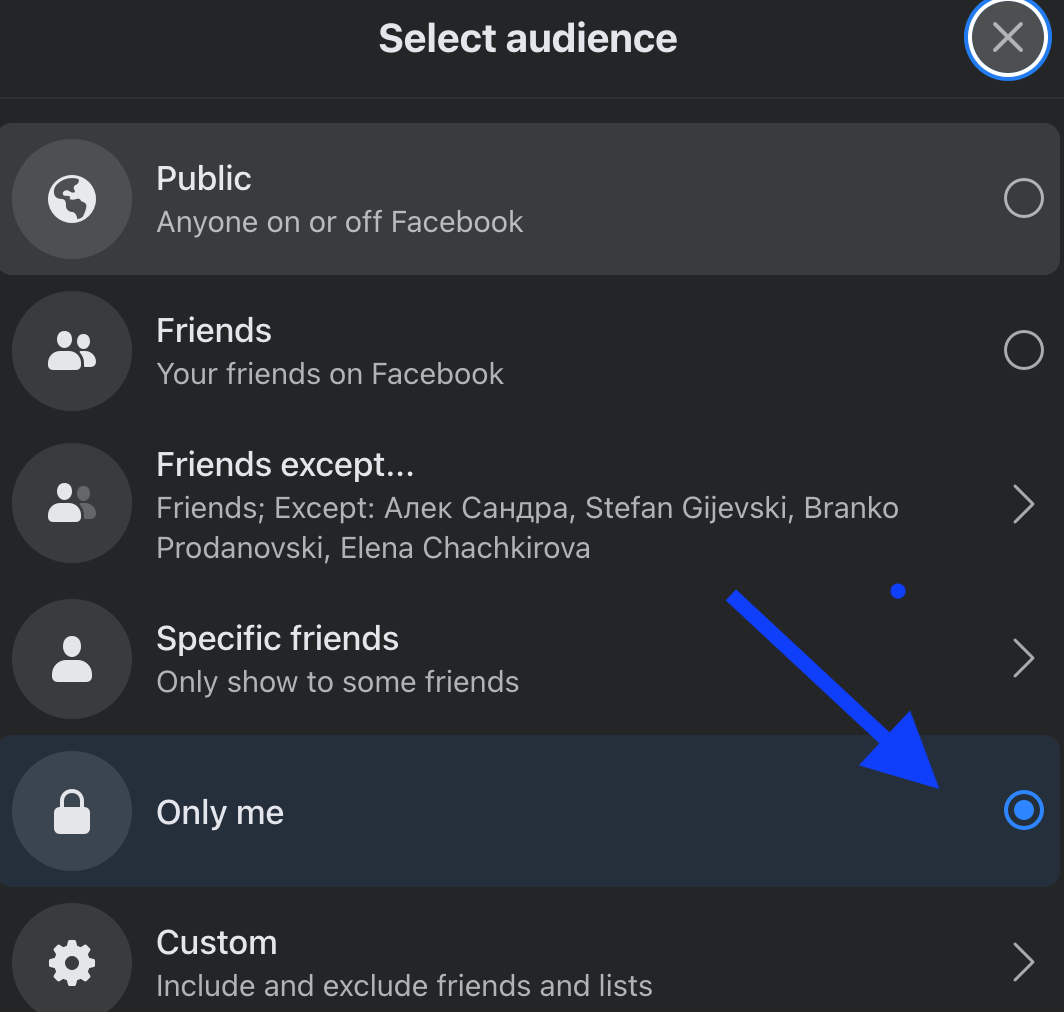 Important reminder: By setting the Only me feature, you will only be able to see your full friends list on your timeline, however, other people will see only mutual friends.
Once you've clicked on Only me, another pop-up will open with a few options - click on Custom.
The Custom privacy will give you two options such as :
Share with - meaning your Facebook friends list added will be visible only to them and it will be private to others.
Don't share with - meaning you can decide to hide your Facebook mutual friends list from certain people when you'll add them to the section and therefore your friend's list will be invisible to them.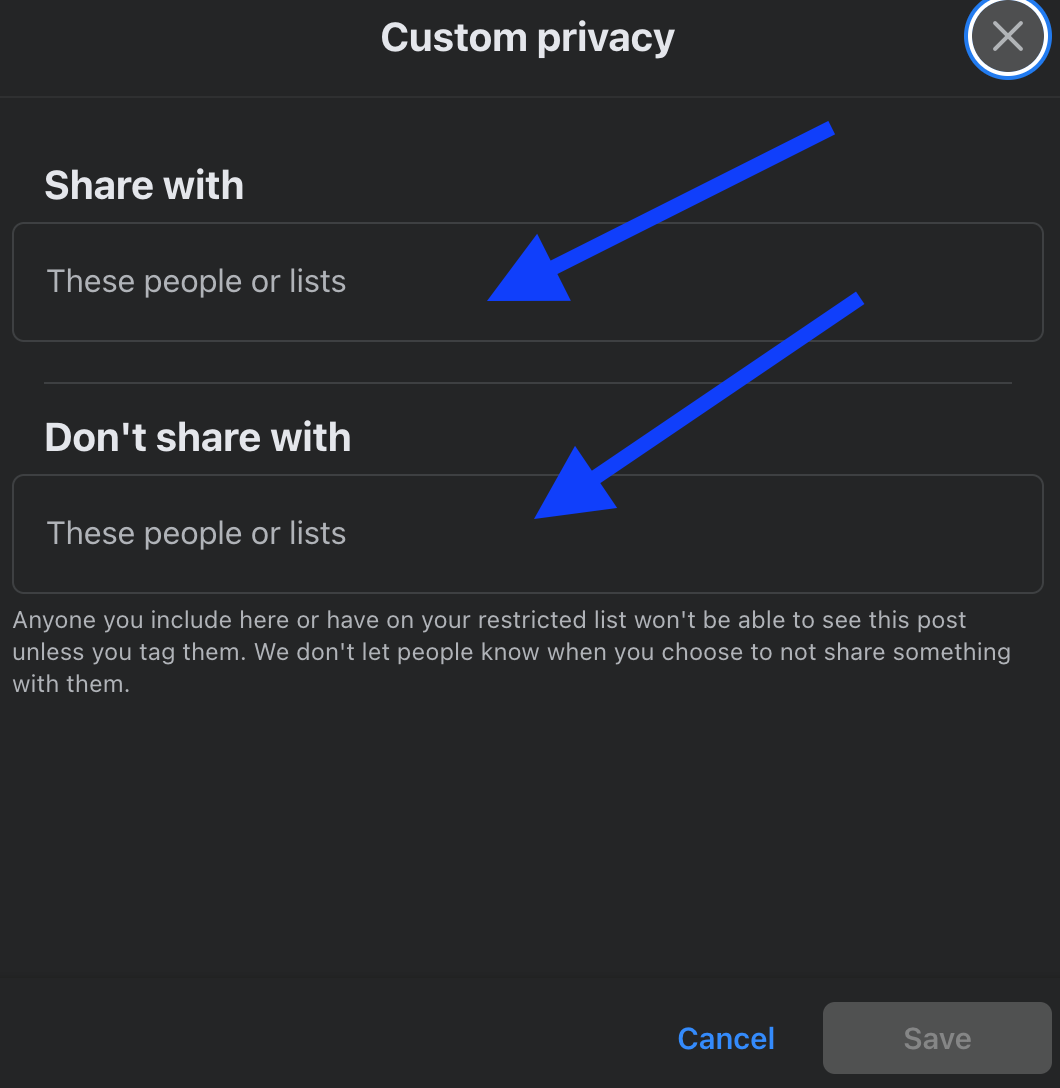 Lastly, click on Save and then on Done to save the adjustments you made.
How to hide mutual friends list on the Facebook app
Open the Facebook app on your smartphone.
Then, tap on the three horizontal menus (top right corner on Android). Tap on the three horizontal menu (bottom right corner on iOS).

Scroll down the menu and from the options choose and tap on Settings & Privacy.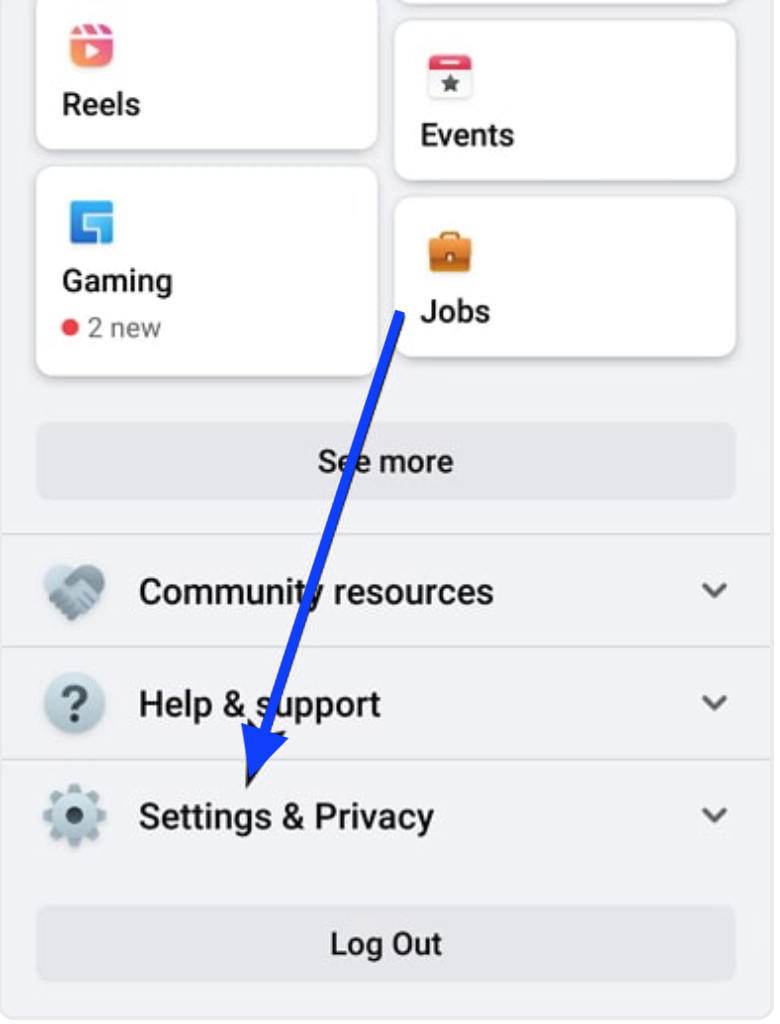 Then, tap on Settings.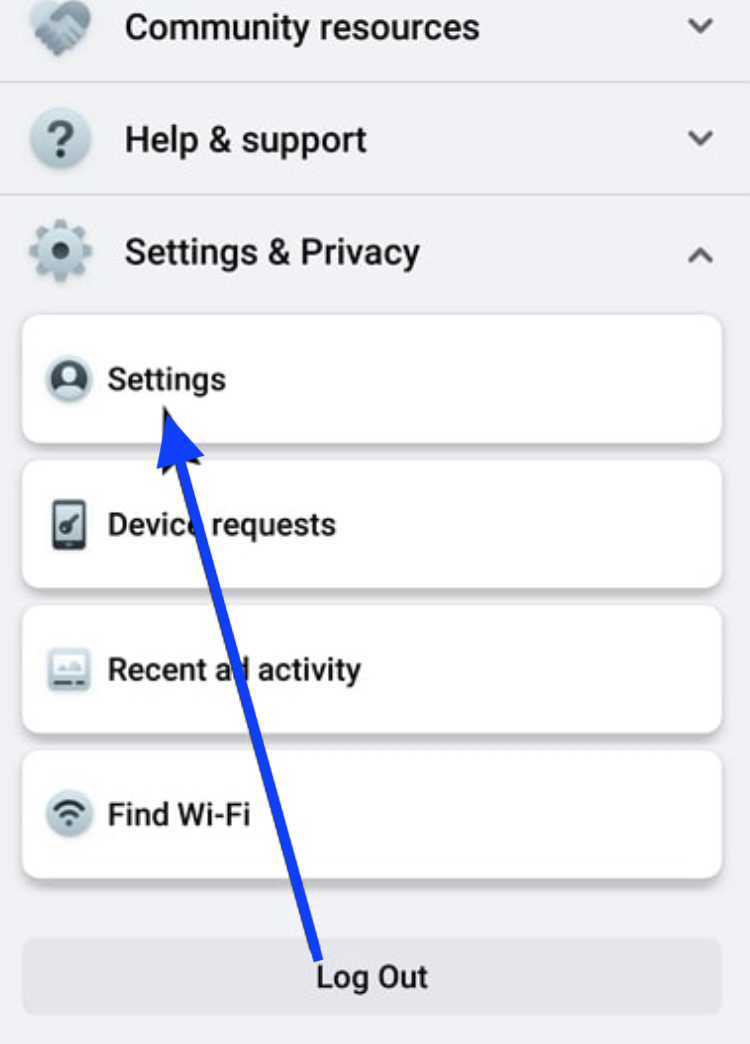 From the new window, scroll down till you see How People Find and Contact You - tap on that.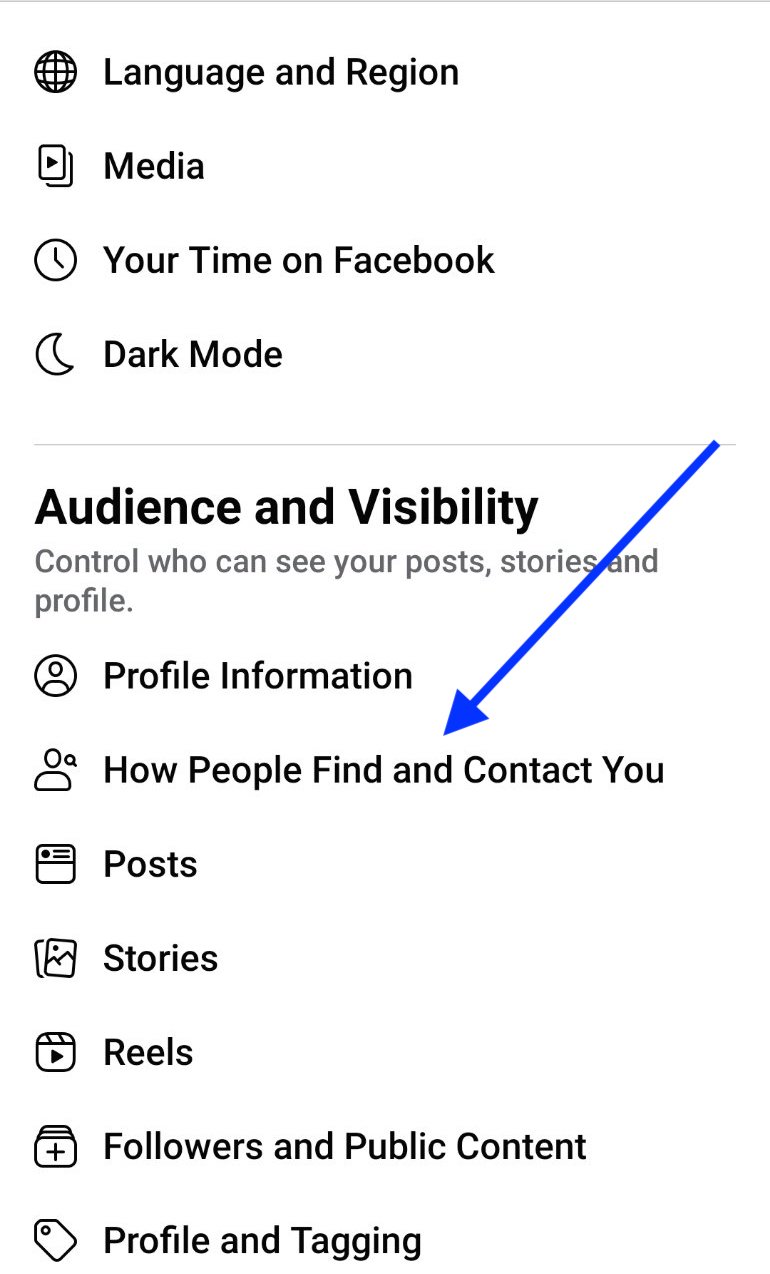 Next, tap on the option "Who can see your friends list?"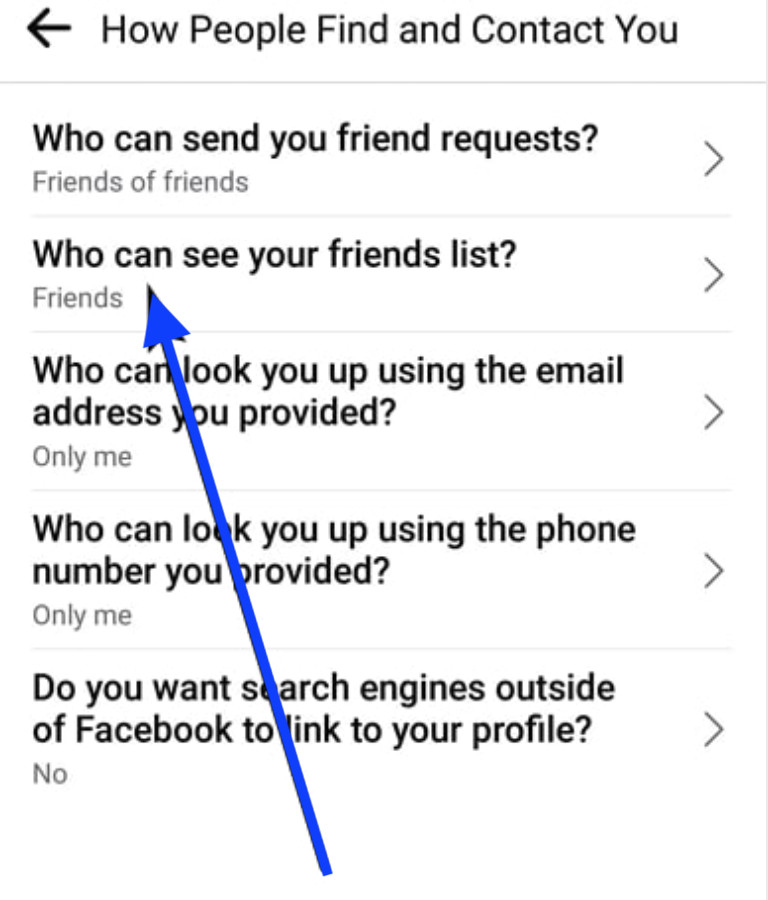 From there, tap on Only Me.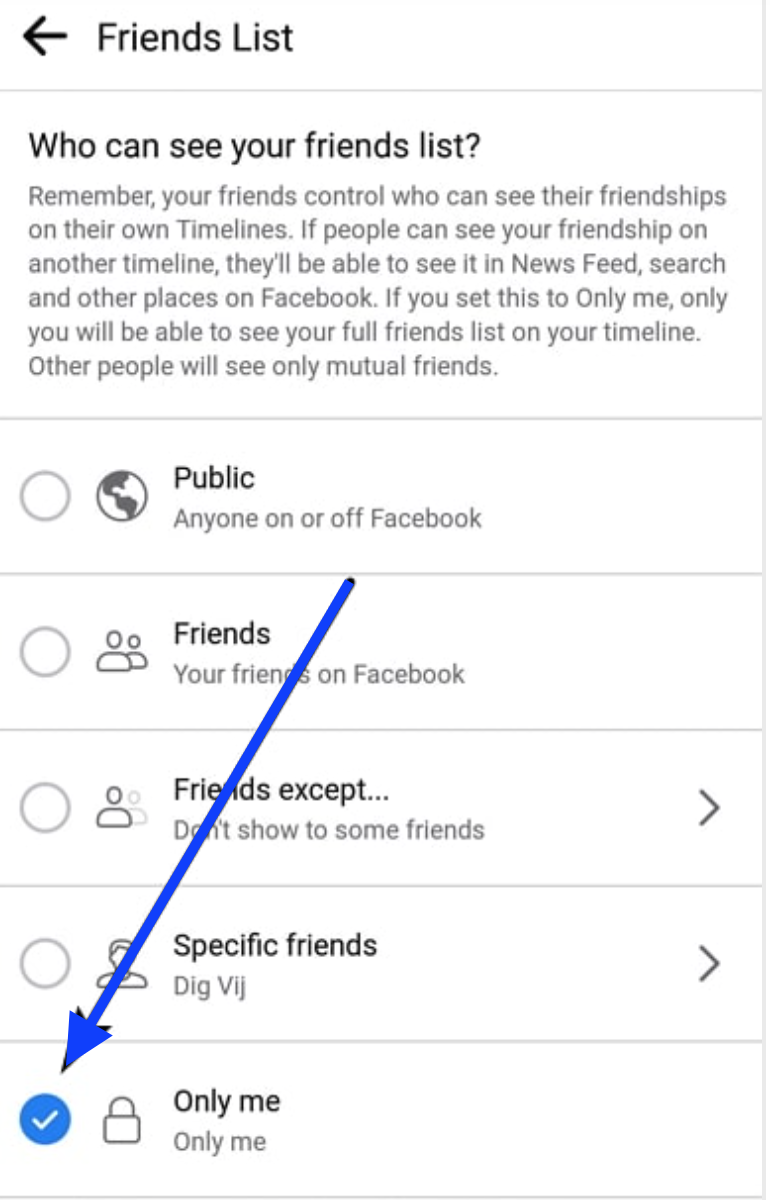 By doing this, you will hide your entire friend list from everyone on Facebook. Yet, your Facebook friends will still be able to see which friends you have in common.
Also, in case you want to hide your Facebook story from someone so that they don't see it, you might as well do it - we have a thorough guide on that too.
On a different note, did you know that you can send a gift message on Facebook messenger? This is such a cool feature and you should definitely know how to do it.