Emilija Anchevska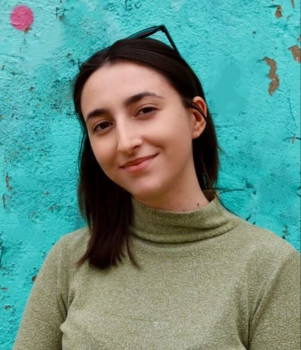 Key Takeaways
Click on edit profile.
Scroll down to Public business information.
Click on profile display and turn off the display category label.
Click Done.
As one of the most used and popular social media platforms, Instagram is a place where many businesses heavily promote their products and services.
The platform is so powerful that many people stop creating websites altogether and use it exclusively for promotion and sales. Businesses create their own public business page, choose their category, place an URL that leads to their website (if there is one) and create ads that help them reach a wide spectrum of potential customers.
The direct category under your business name describes your business page, what your business is about and what kind of work you do. It serves as a one-word identification for your business page.
However, sometimes, business pages get sold, and changes need to be made in order for the page to resemble the new business.
One of those changes applies to the category. Some users find it challenging to hide or display a category, so for those users, we created a step-by-step tutorial that can ease the full process.
How to remove a category from an Instagram business page?
Click on Edit profile.
Scroll down to Public business information.
Click on Profile display and turn off the toggle next to the Display category label.
Click Done.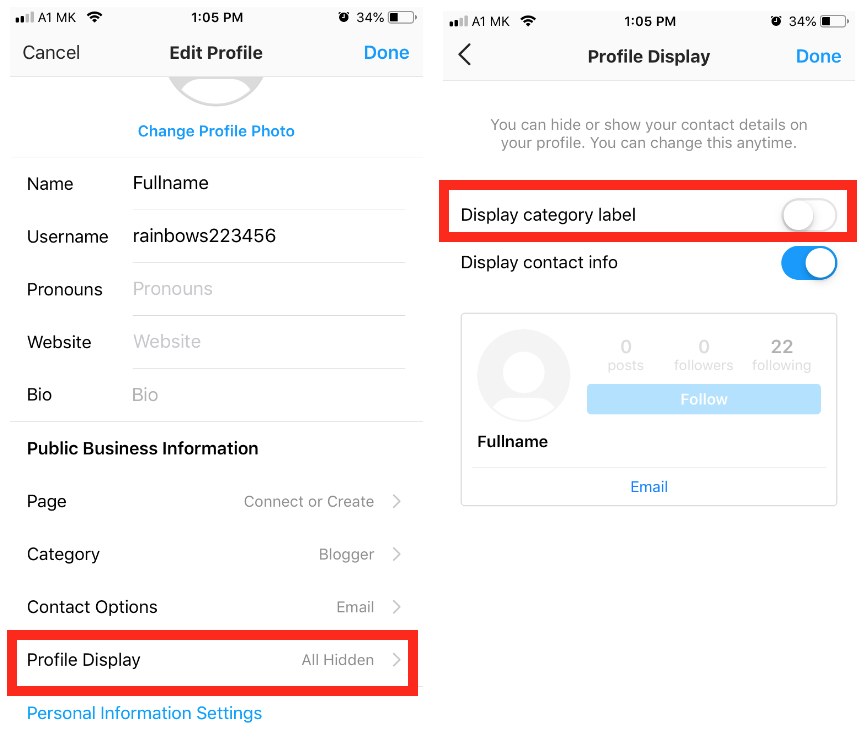 You can also hide your contact info following the same steps, by switching off the toggle next to Display contact info.
How to change an Instagram category?
Instagram also allows its users to change the category instead of erasing it completely. This option is perfect for businesses that have bought an old Instagram page that doesn't belong in their niche.
Changing the category is super easy; just follow the steps below to make the changes by yourself.
Click on Edit profile.
Under Profile information, click on 'Category'.
From the drop-down menu, choose a new category, and click Done.
Why is the Instagram category important?
Instagram categories are important because they help businesses get discovered more easily. Many users search Instagram by typing in search queries such as 'restaurant', 'cafe', or 'artists'.
Searching by category can lead users to the profiles of the businesses marked with that specific category.
Furthermore, Instagram is constantly evolving and incorporating new features into the platform. The latest feature that is directly related to the category is the Instagram Map search feature that allows users to search for businesses and places by category and be displayed on the map that is integrated into Instagram.
This means that setting precise categories can help businesses get discovered by users who search through other Instagram features.
If you are a physical business, you can also put your location on your business page. Locations can help businesses boost engagement and help them become more discoverable. However, if you change your store location, you need to also make sure to update your location tag on Instagram as well.
Check out our blog post on how to change the location on your business account, as well as edit the location to existing Instagram posts or videos.
Conclusion
Instagram allows users to categorize their business profiles by selecting a category from the list they offer. In some cases, users want to hide their categories, though categories make a business page more discoverable.
Follow our guide to learn how to hide the category from your Instagram profile.