Emilija Anchevska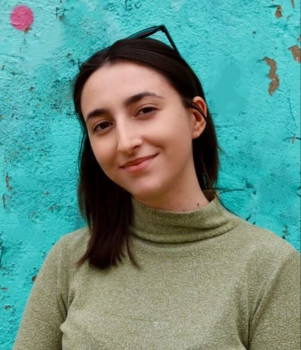 Are you going to a cozy cabin in the woods with no Internet connection for a short getaway? Or perhaps preparing to board a plane or on a cross-country bus trip? Movies and TV Shows would be a good source of relaxation and time filling when you don't have the Internet to keep you company. Maybe you are thinking to use your mobile data. But even if you have mobile data available, inevitably there are going to be areas with no connection.
If you are a Netflix user, then we have good news for you. Netflix allows its users to watch movies from their movie library even when they are in places that don't have an Internet connection.
To learn how to watch and download Netflix movies offline just follow the steps below.
Download the latest version of the Netflix app
In order to watch TV Shows and movies offline, first, you need to download the latest version of the app.
For Apple users - iOS 9.0 or later.
For Android users - Android 4.4.2 or later.
For Amazon Fire tablet users - Fire OS 4.0 or late.
For PC users - Windows 10 (version 1709 or newer) or Windows 11 tablet or computer.
How to download movies and TV Shows
Open the Netflix app.
Navigate to the Movie or TV Show that you want to download.
Tap the download button next to the episode you want to download.
To find the downloaded TV shows click on the download icon.
If you are not sure which one of the TV Shows and movies you want to download in that case you can narrow your choice by viewing what's available to download.
Click on the download icon.
Click on "See What You Can Download."
Choose a movie or TV show from the list and click on the download button.

If you are downloading TV shows, you'll see Download appear next to each available episode. If you are an Android user, you will also see a Download Season option to download all episodes in the selected season.

To find the downloaded TV shows click on the download icon.
How to watch downloaded TV shows and movies
In order to have uninterrupted access to downloads, it's recommended that you stay signed in to your Netflix app.
Open the Netflix app and go to Downloads.
If you are watching on Windows 10 or Windows 11, open the Netflix app and select Menu > My Downloads.
Find the TV show or movie you want to watch and select 'Play'. If you are watching a TV show, select a show and tap 'Play' next to the episode you want to watch.
Keep in mind that you can have up to 100 active downloads at a time per device on as many devices depending on your membership plan.
Note: If you cancel your plan, the TV shows and movies you've downloaded will be deleted from your device. If you rejoin in the future, you will be able to download them again.
How to use Netflix smart downloads
Netflix "Smart downloads" is a feature that automatically downloads the next episodes and deletes the previous one every time your phone is connected to wi-fi.
To find the option click on the hamburger menu.
Click on app settings.
Click on the smart downloads button.
If you worry about the movies taking space on your device, then don't. As we previously said, the feature automatically deletes the downloaded episodes once you are finished watching them and downloads the next one when your phone is connected to wifi.
Note: Downloaded TV shows and movies are available on the device that was used to download them and can be viewed from any profile in your account. Downloaded titles will expire after a period of time from 48 hours to 7 days, depending on the license. You will be able to see the time you have left for watching on the Downloads page in the Netflix app once you start playing them. Also, some titles have a limit on how many times they can be downloaded per year.
Netflix offers a list of a few language options that users can choose from and adapt their profiles. Check out how to customize your Netflix profile by choosing a different language.