VSCO is one of the most popular apps among creative and artistic users who enjoy taking and editing photos.
The app is easy to use and offers a variety of features that enable users to edit and share their photos quickly.
As a result, the app is mainly used by people who have a creative bent, and it is safe to say that it is not for everyone.
Therefore, if you're among those who feel the app is too edgy and wish to delete your account, this post will show you how you can do it.
Account deletion process
If you want to delete your account permanently, keep in mind that this will also delete all the data that is saved on your app.
This also means that you won't be able to retrieve or reactivate your account again.
Important note for paid users: Account deletion doesn't cancel your subscription.
From a web browser and from the app, sign-up for your account from vsco.com. The account can't be deleted from the VSCO app only.
Once you log in to your account, a verification code will be sent to your email address. Log in to your account from the verification email.
If you can't see the email, check the Promotion box or Spam. Also, keep in mind that it might take up to 10 minutes for the email to arrive.
Verify your account and go back to vsco.com.
Tap on the Menu icon in the top right corner of the page, then tap on the settings icon.
Scroll down and tap on 'Delete My Account'.
How to deactivate your VSCO account
In case you want to take a break from the app for a little while, you can then deactivate your profile.
Profile deactivation means that your profile won't be visible, but you can come back to it anytime you want.
So, if you don't want to delete your images forever, you can deactivate your profile by following the steps below.
Log into your VSCO account and navigate to this deactivation page.
Select Deactivate VSCO profile.
Confirm the deactivation of your VSCO profile.
Your account will be reactivated once you log in again.
VSCO alternatives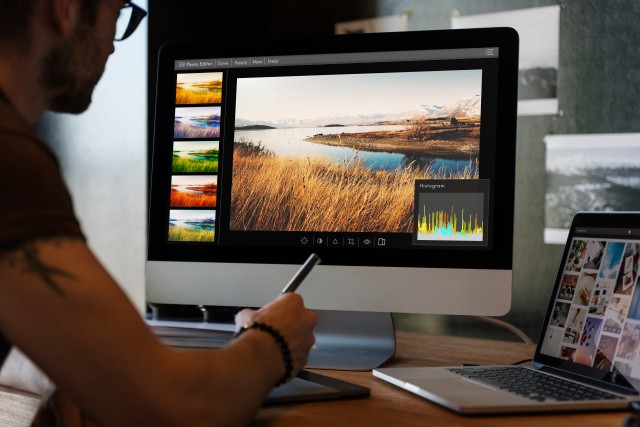 The VSCO app is not only a form of social media, but it is also a quality photo editor.
So, if you want to delete your profile on the app but want to continue using the editing features, we are happy to tell you that there are a few other alternatives you can try out.
The apps below are suitable for both Android and iPhone devices, are considered to be user-friendly, and offer many handy photo editing features.
Listed below are a few VSCO alternatives, most of which are free.
PicsArt.
PicSay.
Open Camera.
Snapseed.
Camera 360.