Tanja
Did you know that over 990 images per second are being uploaded every single second on Instagram?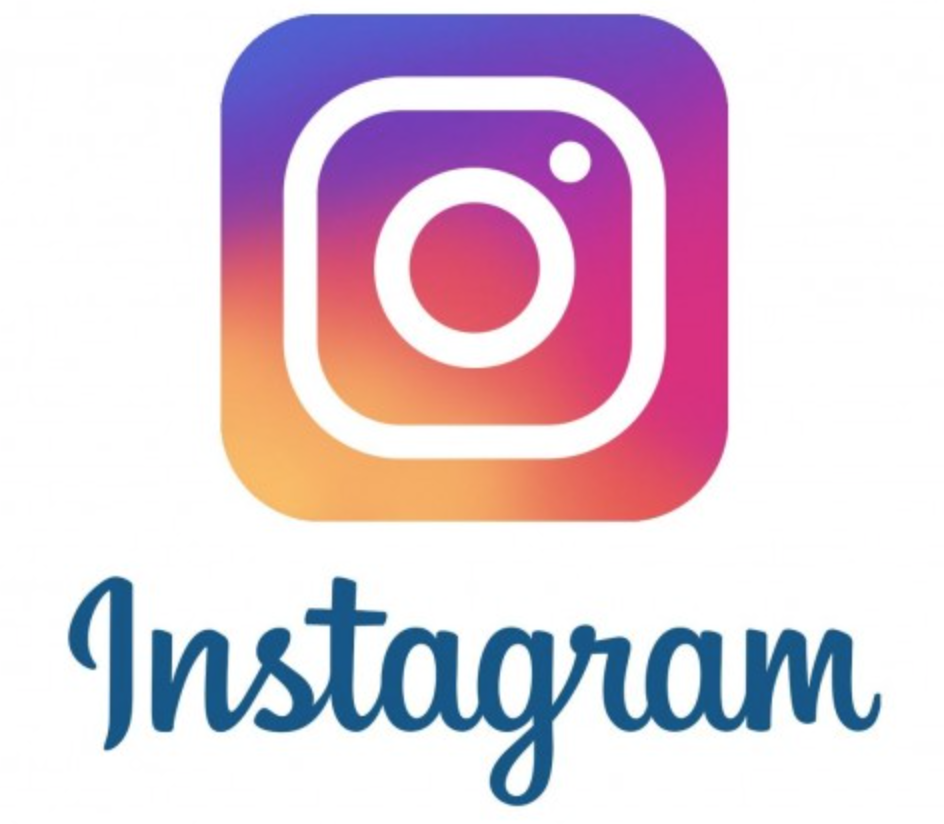 In case you want to become the next Kim Kardashian or just anyone who is successful on Instagram, creating good quality Instagram posts is definitely the key. But, what does it take to go from the average Insta posts to the best ones that all of us want to check out and still search for more.
Many would say that for this you need an expensive camera or some kind of knowledge in photography but in many cases, it is shown that you don't necessarily need all of that.
So, one thing is sure, the higher the quality of your Insta posts, the more likely you'll be able to have user engagement with your Instagram profile, and this results in great traffic and followers for that matter.
That being said, all you need to do is use your smartphone camera, as well as the editing tools and some good old practice.
Here is how you can achieve all of that.
How to use the basic way when editing Instagram photos
Since Instagram already has some built-in editing tools and filetes, for those who are just starting, this is a great place to practice image manipulation. All you need to do is a quality photo and you are ready to start exploring.
Take a good focused photo to begin with
Now we all know that this is a no-brainer tip, but it is by far the most important thing in editing Instagram posts. Just think about it, if you capture a bad quality photo, it will definitely be hard to edit it the way it needs to be edited.
This is where the fun starts and you can definitely explore Instagram's photo editor app which is built-in already and has some powerful tools for you to choose from. Don't be scared to try out most, if not all of the filters that this app offers, because that is when you learn what you want to achieve.
Some of the popular Instagram filters that you must try out are:
X Pro II: This filter will sharpen and add contrast and a vignette edge to your photo, giving it a more dramatic, yet professional effect.
Moon: This one is for those who are fond of black and white photography and by using it, you'll see shadows becoming more intense, highlights popping out and a little bit of focus, giving your image kind of an aged look.
Lo-Fi: This filter is definitely a favorite amongst users and it can saturate your image with rich colors and darken the shadows to add more drama.
Hefe: For all of those vintage lovers out there, this filter is a great choice as it adds a yellow tone and darker border line to give your photo a more aged, vintage look.
Valencia: The valencia filter is great if you prefer to give your image a more antique look. So, if the Hefe filter did not satisfy your criteria for vintage appearance, you can always add even more vintage with the Valencia filter.
Make adjustments to the lux level
One of the steps in becoming a pro in editing Instagram photos like a pro is the lux feature which is something that not many people know of and use. Once you are on the filter selection screen, you will notice a little sunshine icon at the top and you need to tap on that to fiddle with the slider in order to add more or less lux to your image.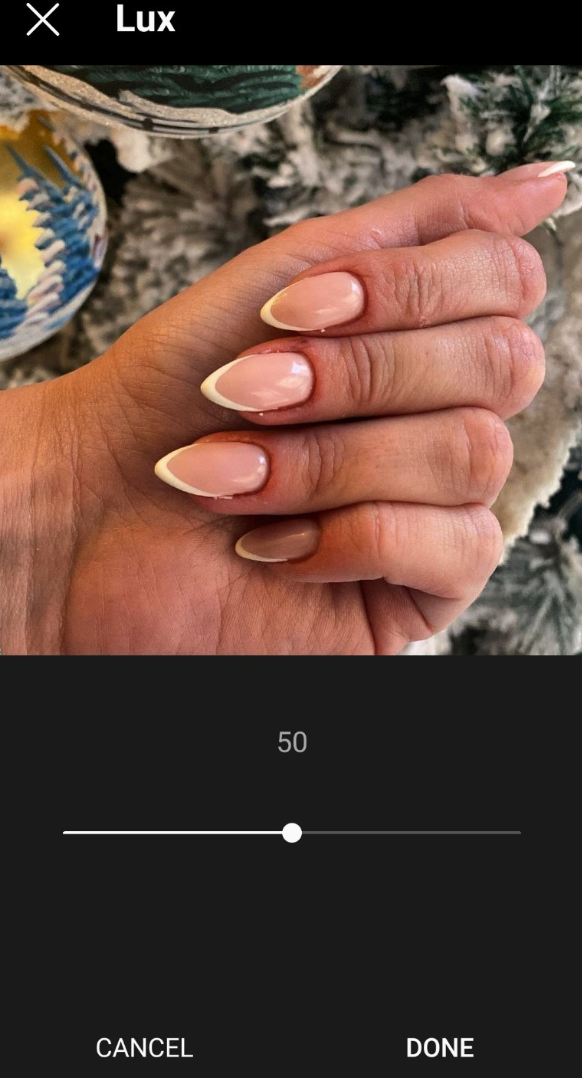 This option automatically tweaks the saturation and the contrast and adds a vibrant touch to your image, while highlighting small details, making it a really good quality photo.
Bonus: How to Unfollow Hashtags on Instagram
Explore and utilize the basic editing tools
Again, in the Instagram app itself, there are other tools offering the most basic of manual image editing and here is who they are and how they would work if you try them out:
Adjust: The adjust tool is there for you to straighten your photo since most of us cannot take a photo completely straight.
Brightness: If your photo seems to look a bit shady and dark, you can always try out the brightness tool to add a touch of sunlight and brightness.
Contrast: Contrast enables you to make changes within the difference in light balance and therefore add more variations between light and shadow.
Structure: When using the structure tool, you will be able to add texture to your image and this is great for having photos of natural landscapes.
Warmth: The warmth tool gives you the opportunity to make changes in the tone of your image, making it more dramatic, friendlier and edgy. So, if you slide to the right you can add sepia and orange tones or adjust it to more cooler and blue-ish tones by sliding it to the left.
Saturation: This tool is very much loved when editing Instagram photos and allows you to add more color to your photo so that it appears more color vibrant.
Fade: This tool is obvious as its name and will make your photos look faded. Also, it works amazing if you want to add a vintage touch to your photos.
Highlights: Overall, the highlights tool will make whites on your photo whiter and brights brighter.
Shadow: If you want to add some drama to your photo by darkening the shadows in your image or even make details reappear, you must check out this tool as well.
Color: The color tool is when you want to add a tint to your photo and you can actually choose whether to apply it to the shadows or to the highlights of your image.
Vignette: The vignette tool allows you to focus on the dark edges around your photo, so once you try it out, it is automatically added and you can adjust the intensity as you wish.
Tilt shift: In case you like something in the background of your photo in focus and anything else out of focus, this is the tool to try out. In fact, it kind of works as most expensive cameras and all you need to try is choose a circular shift to choose a certain object, or perhaps a linear shift to focus on everything at a particular depth within the photo itself.
Sharpen: This will sharpen your image and make it super clear and will enhance the details that were already there, in the need for a more pro image look.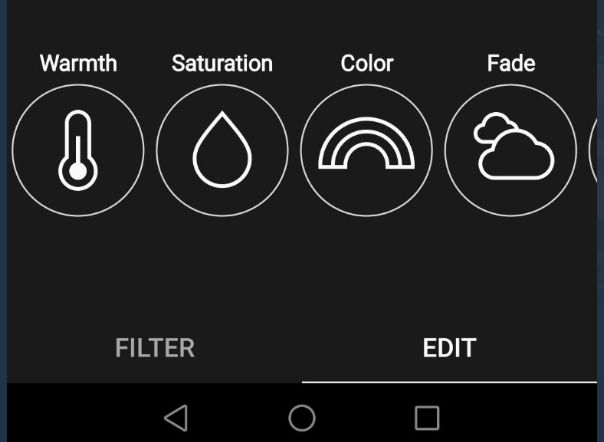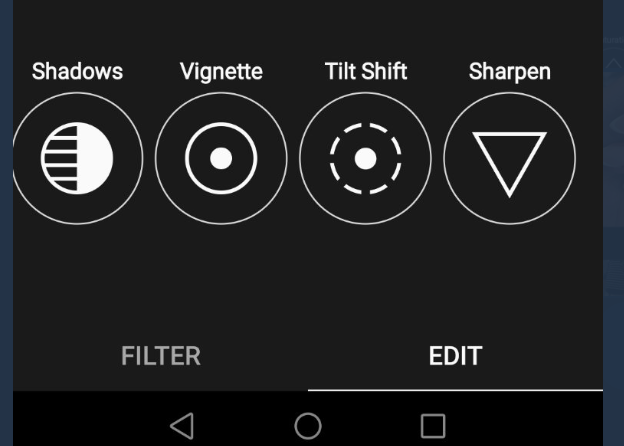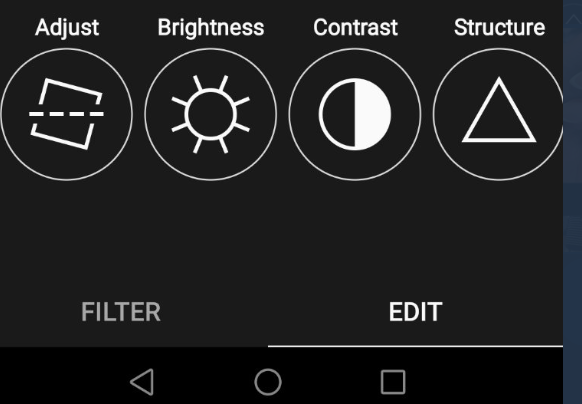 And you did it. After trying out all of these filters and tools within the Instagram app you can save your post if you want to share it later. Or, you can post it right away after you've made all of that editing.
Bonus: Check out how to see someone's most liked post on Instagram.
How to edit photos as an Instagram influencer
Want to learn how to edit your photos like a pro-Instagrammer? You have you covered on that as well. Check out the most used editing apps that Instagram influences.
This app works wonders if you want to smooth out your skin. It can even zoom into your skin to even out the areas under your eyebrows or under your eyes or wherever you may have rough skin. Also, with this app you can try out using the patch tool for bigger bits, as well as the push tool for adjusting details on the lip line.

After using the Facetune app, you should also try out the Lightroom app which again works wonders on the lightning, contrast and color. You can do so many things there, like use the noise reduction or clarity tools to smooth things out, or even whiten your eyes, teeth etc.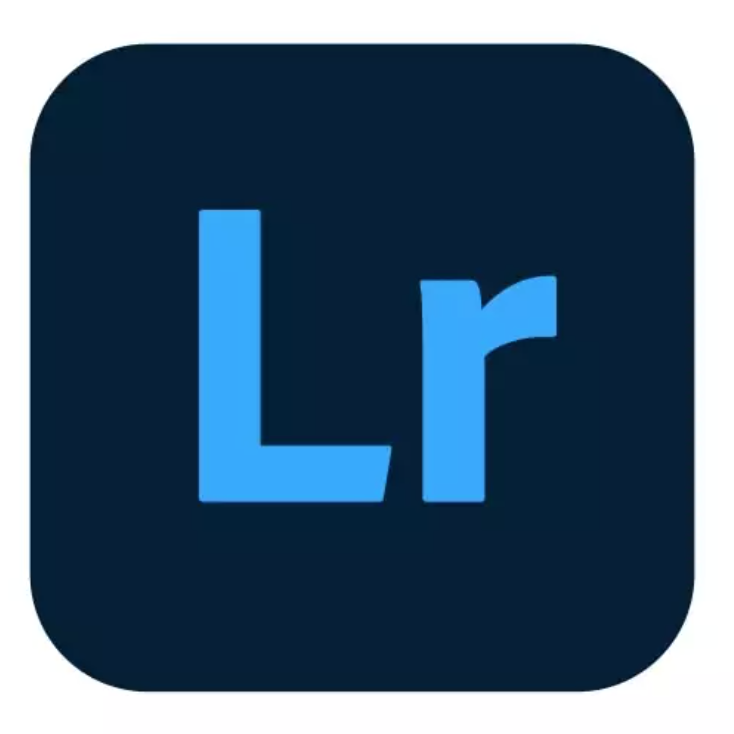 Now that you've become a pro in editing photos on Instagram, you might as well want to know how to download Instagram Reels. Also, if you are using aniPhone, it would also be great to learn how to post a Live Photo on Instagram.
Quick Tip: Instagram's aesthetics play a major role when someone decides to follow your profile or not. Therefore, you may want to learn more about how to rearrange your Instagram posts for better aesthetics. If interested, check out our blog post on that as well.