Emilija Anchevska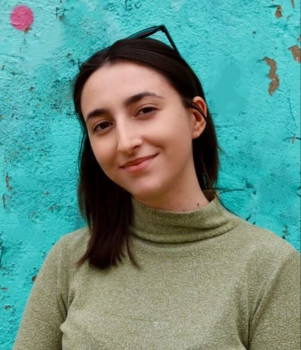 There is a growing obsession with short, fun, and catchy videos on the internet that social media networks are incorporating into their services. Consequently, to the introduction of the short videos, there is a flood of new styles of content creation taking place in cyberspace, and people are loving it.
Like many other companies, YouTube has recently introduced its newest feature - YouTube Shorts - and joined the short-length video party.
This feature has already been adopted by a large number of users and is widely used. Therefore, we made a guide for all those who are still not aware of this function. So to learn how to create 60 or 15-second videos on YouTube, just keep on reading.
What are YouTube shorts?
YouTube shorts, as the name suggests, are short vertical videos similar to the ones you find on TikTok and Instagram.
Unlike classic YouTube videos, shorts cannot exceed 60 seconds in length, and users may add only music, captions, and effects.
In addition to the entertainment we receive from the short and fun videos we encounter on practically all social media platforms, YouTube Shorts are a useful tool for marketers and influencers to promote their products and services on their or someone else's YouTube channel.
Initially, the audio-sharing platform rolled out this feature exclusively to Indian residents back in 2020, but with the end of 2021 approaching, it is becoming available to more and more users around the world. By February 2021, the YouTube shorts feature had received more than 3.5 billion cumulative daily views in India alone.
The rapid growth in views is a clear indicator that the popularity of this feature will only increase, which is also good news for YouTubers looking for ways to grow their channel.
Also read: How to Find Saved Videos on YouTube (3 Steps)
How to create "Shorts"?
Click on the plus sign at the bottom of the YouTube app.
Tap on "Create a Short" and click on "Allow access" to enable YouTube to access your camera and microphone.
Click on the recording button.
Click on the checkmark to publish the "Short".
Additionally, users can add text, add a title, music, filters, videos from their mobile photo albums, flip between front and back cameras, and determine the length of the short-form video.
All these creation tools are available on the right side of the phone screen.
Another useful feature is the trim option YouTube has included, so users can edit the background music in their Youtube shorts.
How to watch Shorts?
Short videos are extremely contagious and sadly, for now, YouTube shorts are available on YouTube mobile app only.
There are usually a few shorts at the top of the recommended results, or you can see them by clicking on the "Shorts" icon at the bottom of the screen.
A user can also leave a comment, like, and share the short video, and new content can be explored by simply swiping up.
If you're interested in YouTube live streaming, learn how to enable live streaming on YouTube to build relationships with their audiences. Learn also how to autoplay YouTube videos.