Emilija Anchevska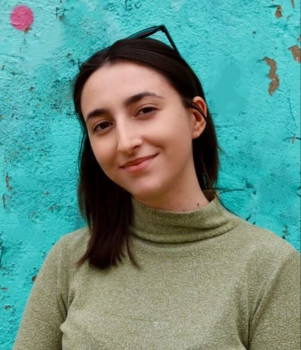 TikTok is one of the biggest attention-grabbing social media platforms.
The short videos, suitable for all tastes, have made the platform popular amongst all age groups.
Despite TikTok being one of the most sought-after social media platforms, many new users are not familiar with all of its features.
For instance, changing the thumbnail and cover photo of TikToks is an option many users are not familiar with.
Therefore, if you are here to learn how to update your TikTok thumbnail, keep reading since this article outlines the steps required.
How to change the thumbnail of a TikTok video
Selecting a TikTok cover or thumbnail is not always the most obvious step, so most users tend to forget it. Here is the step-by-step tutorial for placing a thumbnail on your TikToks.
Launch the TikTok app on your smartphone. If you don't have it yet, download it for free on Android and iOS.
Tap on the (+) icon located at the bottom of the screen.
Press the big red record button and start recording the video. You can record either 15 or 60-second videos.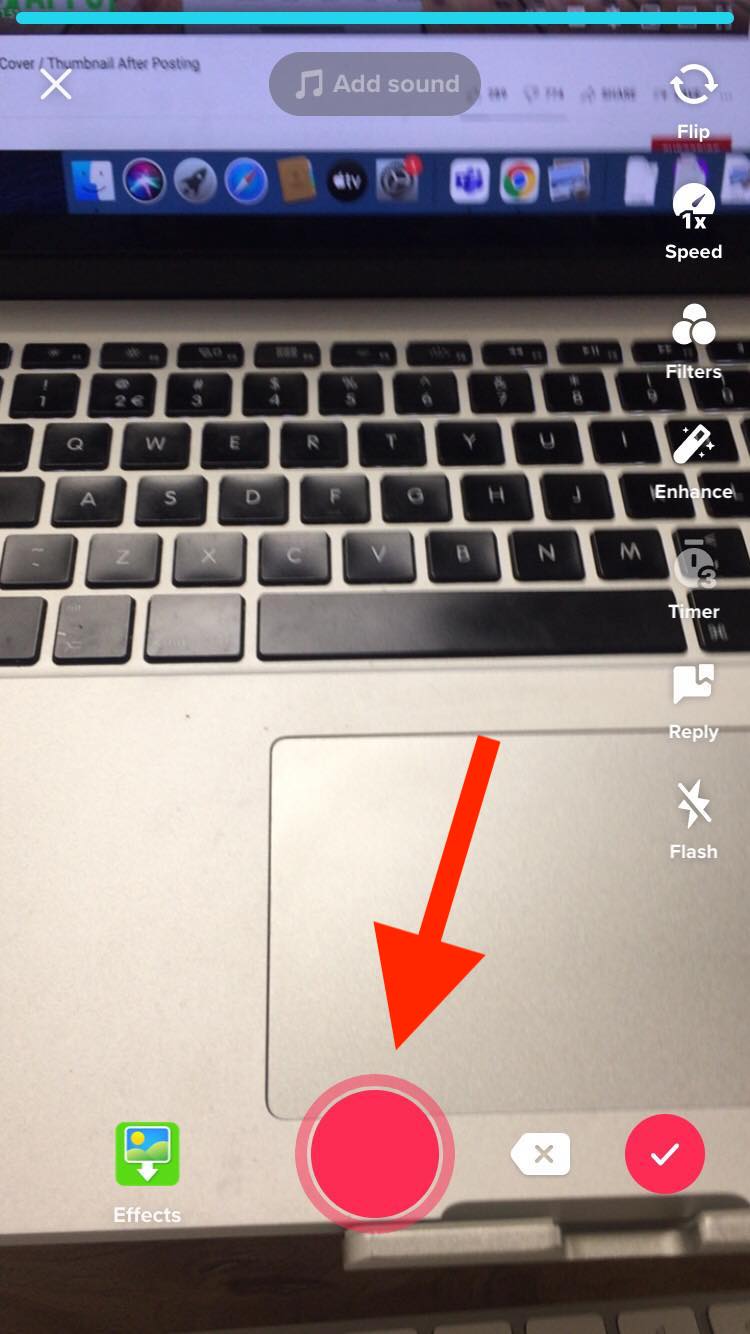 Add special effects and start editing your TikTok videos. This section of the app offers many filters and effects so that you can enjoy it for quite a while.
When you finish editing your video tap on 'Next', in the lower right corner.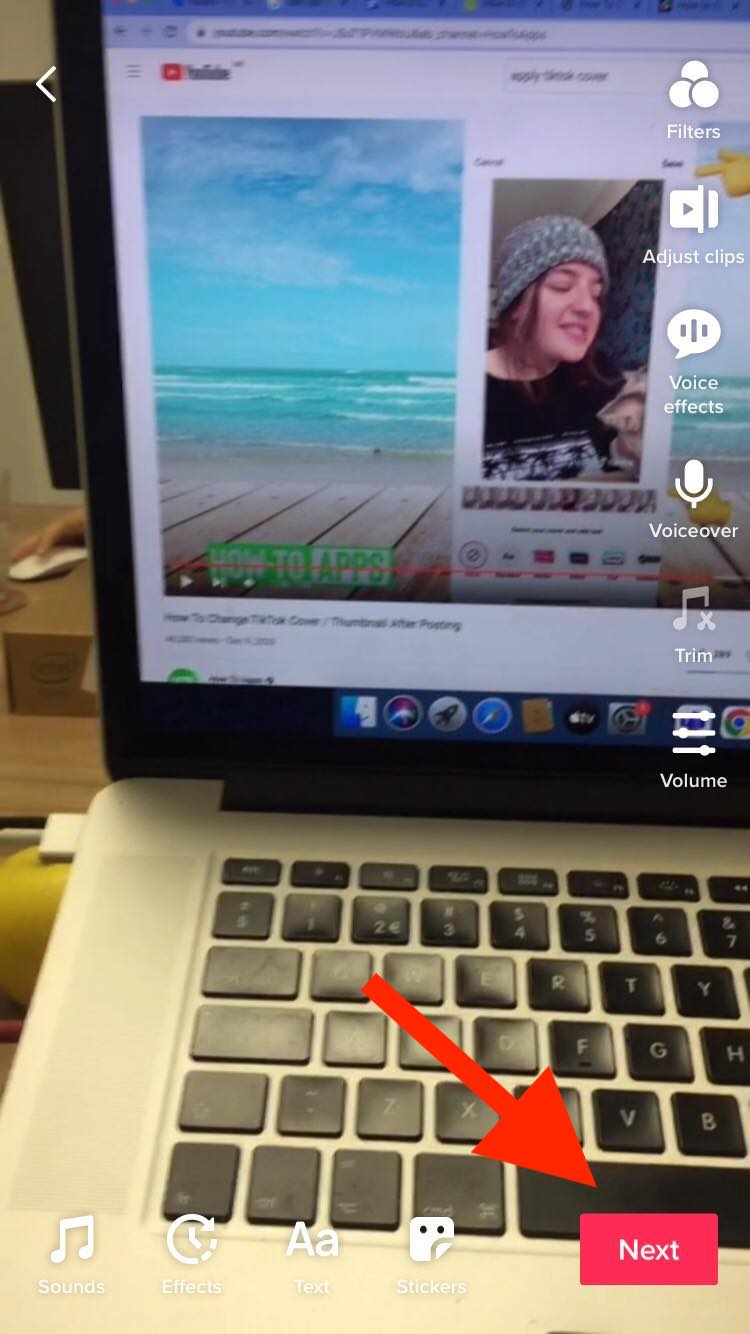 On the next screen, add tags and privacy options.
In the upper right corner, you will see a box with a clip of your video.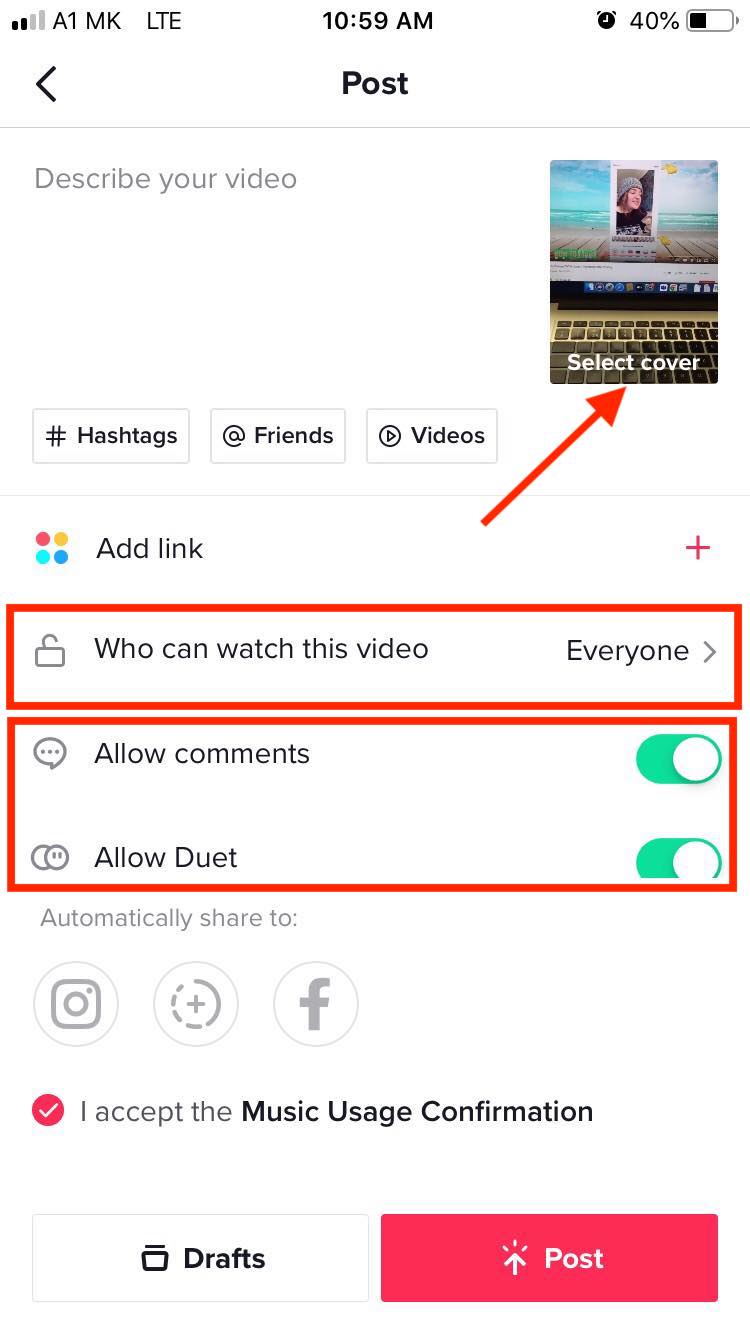 Tap on 'Select Cover', customize the text, and click 'Save'.
Also, read about How to Save TikToks to Camera Roll.
How to Change & Edit a TikTok Thumbnail / Cover Photo
If you have already posted your TikTok video, the only way to edit the thumbnail is to delete the video and repost it again. That is why it is important to customize your thumbnail upon uploading your TikTok video.
Here is the step-by-step process:
Tap on the 'Me' icon in the TikTok app and navigate to your profile.
From your profile, click on the video you want to repost and tap on the three dots on the right-hand menu.
Tap on 'Save Video' to save the video to your camera roll and upload it again to TikTok without having to redo all the editing.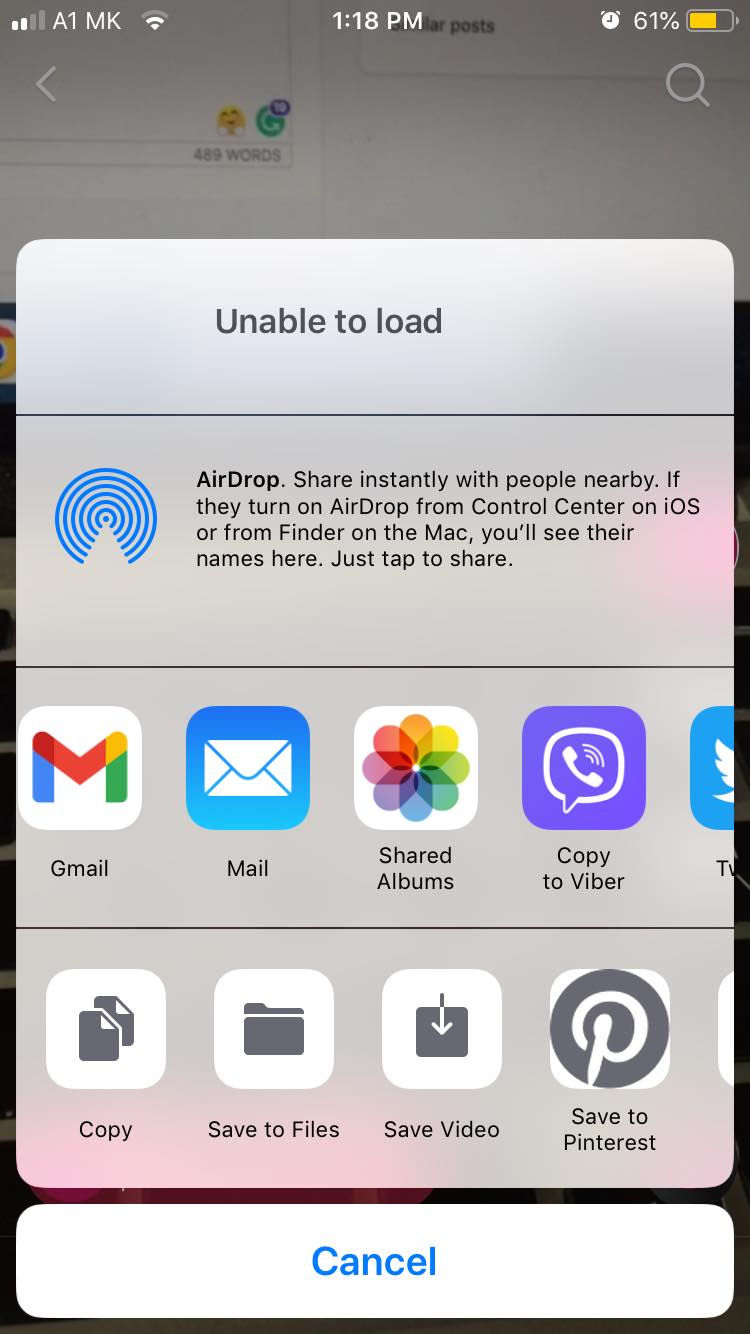 Delete the video you posted, and then add the video again with the correct TikTok cover photo and caption.
Why add covers to your TikTok videos?
Although not many people are using this feature, adding a thumbnail on TikTok videos leaves an impression of professionalism, which is important when building a brand through social media.
In addition, a nice aesthetic always attracts more user attention; hence many famous influencers pay special attention to this part before uploading their videos to TikTok.
Wrapping Up
Several features of the platform are unknown to many users, such as the ability to add a thumbnail.
Follow the steps from above to put an exciting thumbnail on your TikTok videos.