Tanja Lepcheska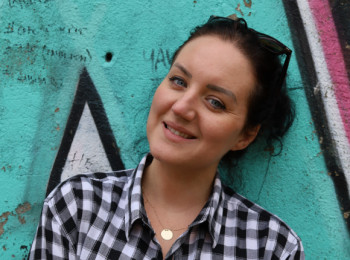 Spotify is definitely so much more than just a music streaming app as it offers multiple social features such as Spotify real-time lyrics, creating a Spotify playlist, and more users joining as we speak. However, sometimes it happens that you just don't get along well with someone, and for that, Spotify introduced the block feature for users to directly block unwanted people from seeing their Spotify account and accessing their playlist.
Interestingly, the launch of the blocking function that Spotify offers has become very convenient and provides users with the best possible experience, ensuring that they have a safe environment to stream music and podcasts. Previously, if you wanted to block someone, Spotify required that you contact their customer support but not anymore.
This recent option is now integrated natively into the Spotify app, and you can access it either from your mobile device or on your desktop computer.
If you want to learn how to block users from seeing your profile information on Spotify, follow these couple of steps.
How to block users on Spotify (Android and iOS and desktop version)
The first thing to do is to open the Spotify app and go to the person's profile that you want to block.
Next, tap on the 'More options' icon, and you'll see a three-dot symbol.
Then, choose the 'Block' option.
Lastly, to confirm, choose the 'Block' option, and the person will no longer be able to access your profile and any information that is related to you there, such as playlist, listening activity etc).
Quick note: Once you block someone who is following you, that person will be automatically removed from your follower list.
Can I block a specific artist on Spotify?
Yes, you can block a specific artist on Spotify. Sometimes, you just don't sync with the music that Spotify puts out to you, and you cannot stand to listen to a particular artist's music. The process to block an artist on Spotify is very easy, so just follow the steps, and you'll be able to do it yourself in a few seconds.
Open the Spotify app, and in the search bar, tap the artist name that you want to block.
Tap on the name that will appear in the search bar.
Next, tap on the artist's profile.
Then, tap on the three-dots menu in the upper right corner of your screen.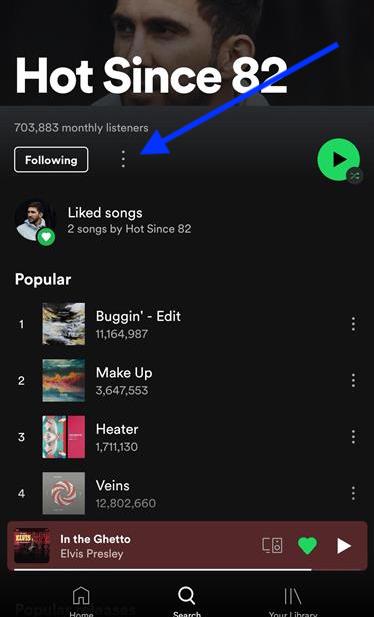 Tap on 'Don't play this artist' option.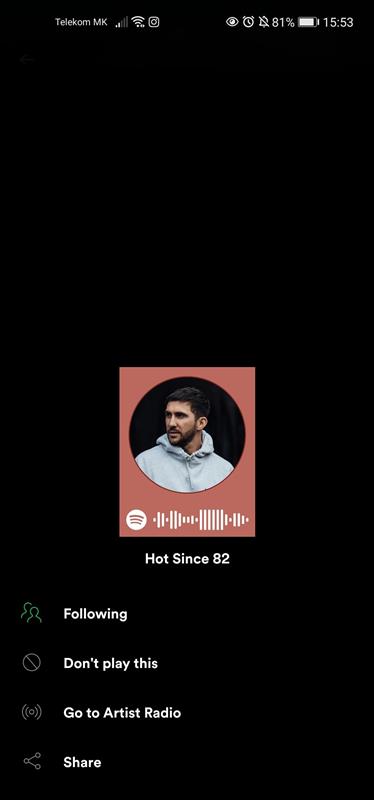 And you are done! Now you can enjoy listening to the music you like, and if you change your mind, you can always come back to that artist's page by tapping on the menu again and then on 'Allow to play this'.