Emilija Anchevska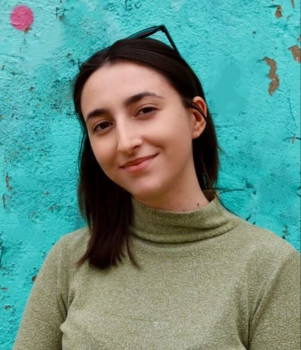 Those of you who have joined large Discord communities have probably noticed the welcome channel.
Discord welcome channels are just like any other channel; however, the purpose of making one is to tell people who join your Discord server what your community is about and what rules they should follow.
Whenever a new user joins your server through an invitation link, the first thing they see is your welcome channel. Here, they might be greeted with a custom message and presented with the server rules.
In the case of server owners who wish to teach new members how to behave on the platform and welcome them in a polite manner, welcome channels can be very helpful.
So, for everyone wondering "how to make a welcome channel in Discord", here are the steps.
How to set up a welcome channel in Discord
Discord does not have an isolated feature for creating welcome channels.
Welcome channels are created in the same way as text channels and announcement channels.
However, to set up an automatic welcome message, users need to use third-party Discord bots such as MEE6 Bot.
Here is how to add a welcome channel to Discord with screenshots:
Open the Discord app from your computer or web browser.
Right-click on your server and select 'Create Channel' from the drop-down menu.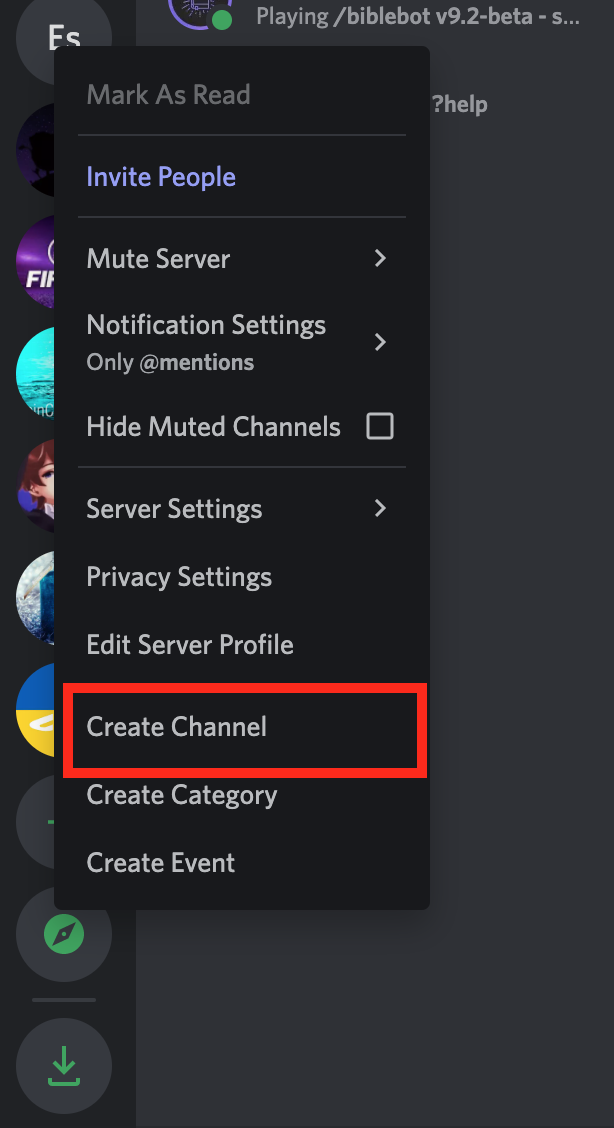 Select the 'Text-channel' option and name your channel 'Welcome'.
Click on 'Create channel'.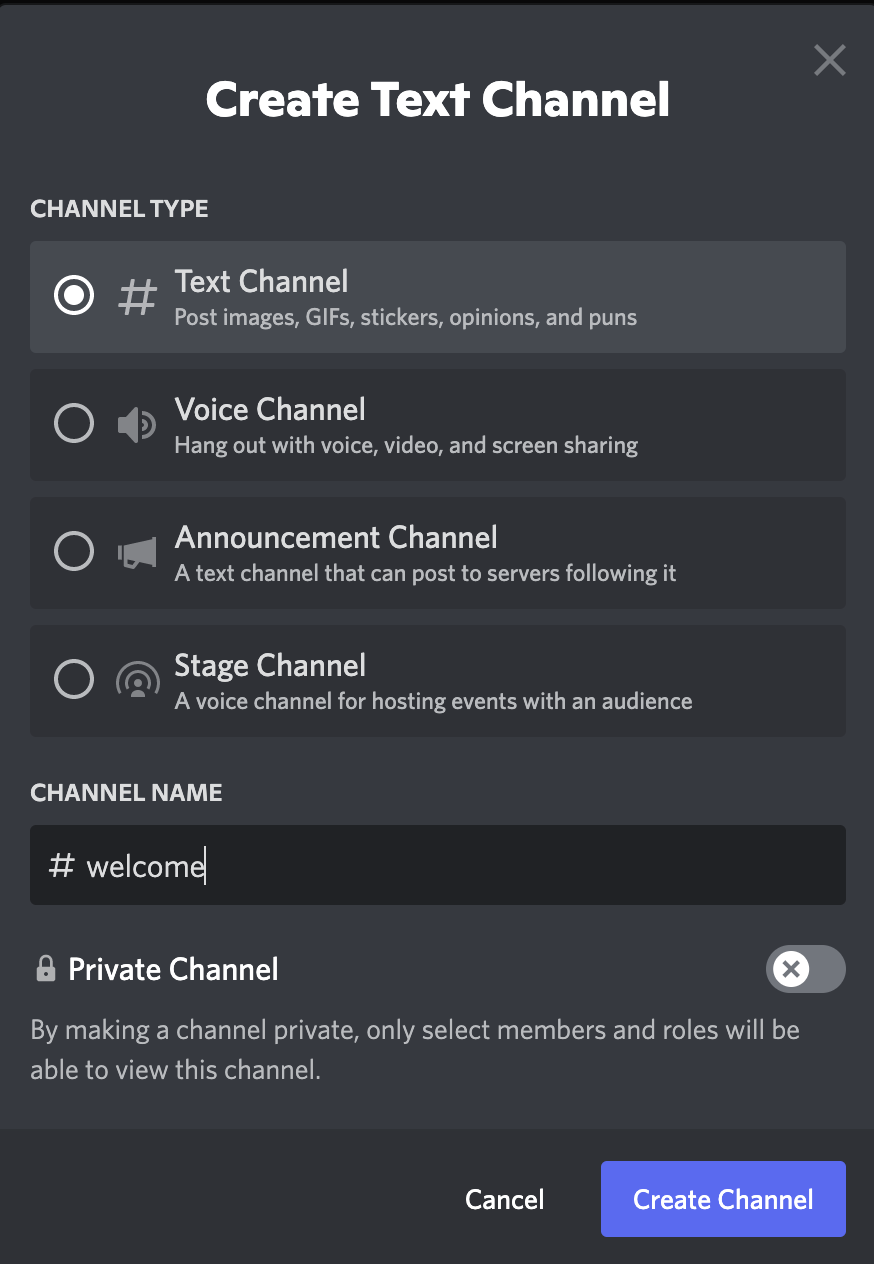 Usually, welcome channels are restricted, which means that users can only read the welcome messages and cannot do much else, since they are intended for greetings and introducing the server's rules.
Once you are done creating the channel, click on the gear button next to it to set up different permissions regarding what users can and can't do in your welcome channel.
Here is the process with screenshots.
Click on the gear icon next to the welcome channel.
From the 'Overview page' in the About field write a few sentences about the channel. Also, don't enable the private channel option, so everyone that joins can see your welcome channel.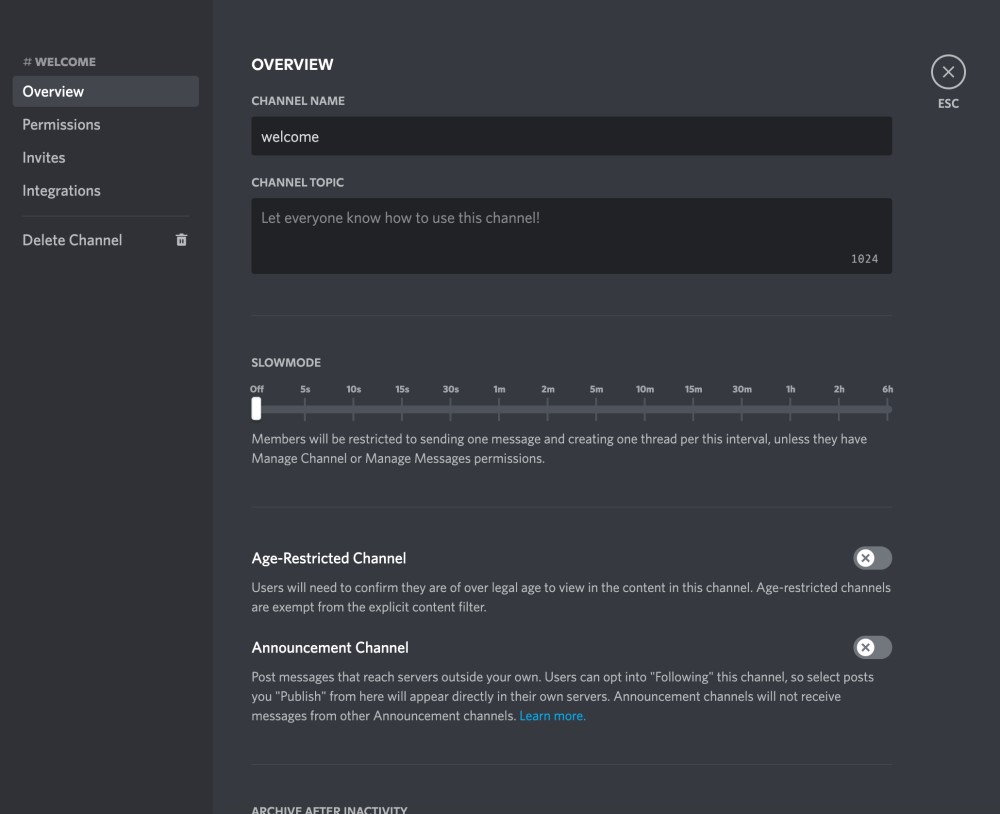 Click on 'Permissions' from the left-hand menu, scroll down to the Advanced permissions and tick the red x, next to all permissions to disable users from sending text messages in the channel and set other roles.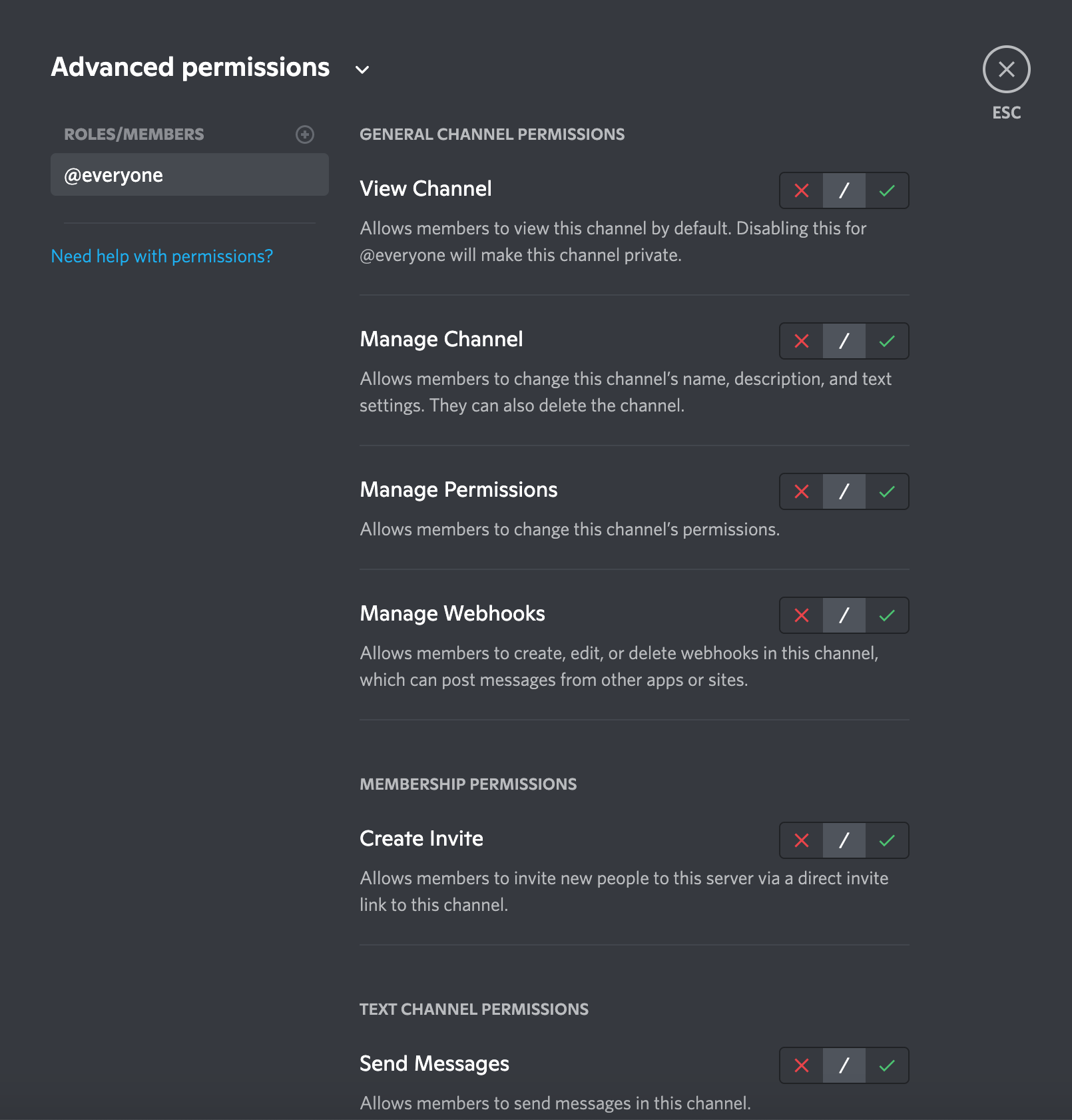 How to set up a welcome message in Discord?
Although Discord is rich in features, even more, can be accessed by using Discord bots.
For creating a custom welcome message users need to add the MEE6 Bot to their servers.
Here is how:
Go to https://mee6.xyz/ and install the Discord bot on your server by clicking the 'Add the Discord' button.
Choose the Discord server on which you want the bot to be installed.
Click on the 'Welcome' option from the menu.
Toggle the 'Send a message when a user joins the server' option.
Select the welcome channel from the drop-down menu.
Enter your welcome message under the 'Text message text' field.
Examples of welcome messages in Discord
It is likely that you will need guidance and examples of what a welcome message should contain if this is your first welcome channel.
Below are a few screenshots that will give you an idea of how to tailor yours.
PlayStation greets each user that joins the server separately. They have other channels like the 'rules' channel linked to their welcome message.
Seishin is an open Discord server that welcomes users with an anime gif.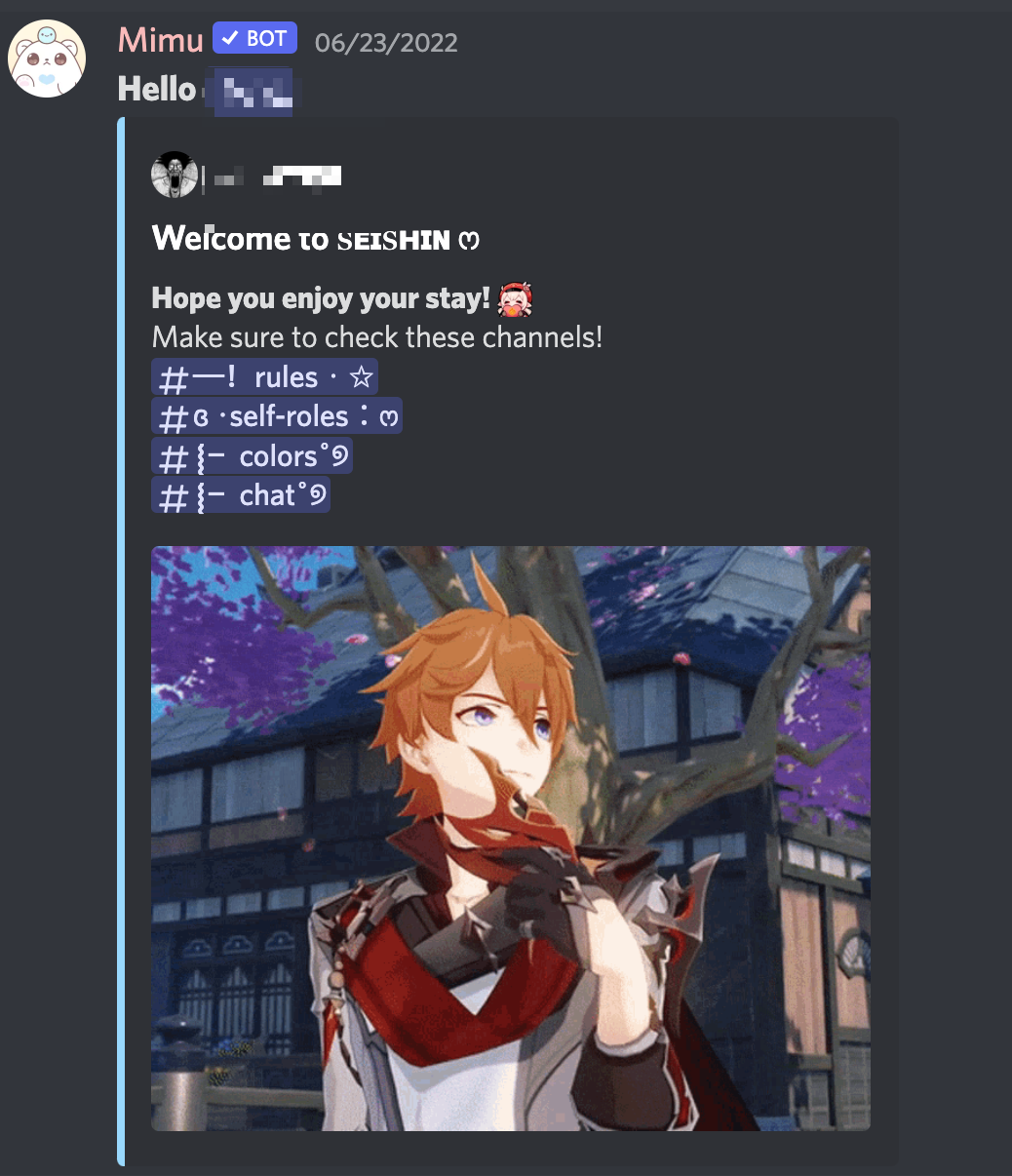 Thoughts is another open Discord server that uses the welcome channel to notify users about the server's rules.
Wrapping up
Creating welcome channels on Discord is an easy and straightforward process.
Welcome channels are great for presenting the rules of the server and greeting new users.
Follow the steps in this guide to create one quickly.