Natalija Trpkovska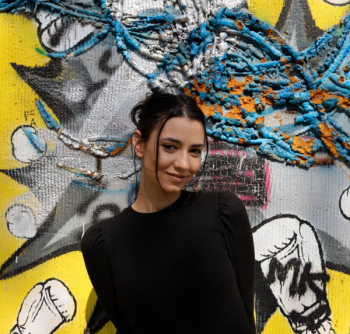 Big cities are usually filled with history, different people, architecture, and opportunities for adventure.
Twelve years ago, if you had told me that I would be desperately looking at my phone and searching for quotes to post on Instagram to match my photos, I would have looked you dead in the eyes and burst out laughing.
But we can't keep ignoring social media's influence and how it affects the world. So, capturing the buzz of a city with a perfect and original caption has officially become a thing.
For this article, we've hand-picked the most unique, perfect captions for Instagram for as many popular cities as we could think of. So, if you came for that, this article is right for you.
What Are Captions For Instagram?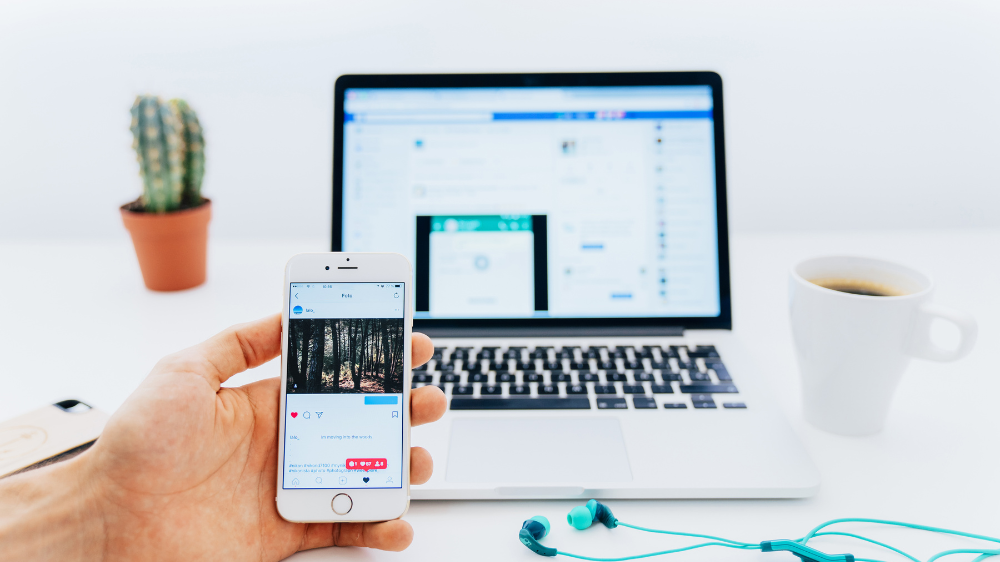 Captions are short descriptions or lines that are usually added to an image or video. Captions serve several purposes, including adding context, adding a personal touch to the post, and expressing thoughts and feelings for that particular post.
Tip: Are you also interested in adding some highlights to your Instagram Profile to help your audience get to know you better? Check out this article: 60 Creative Instagram Highlight Names to Elevate Your Profile Instantly.
Types Of Instagram Captions:
Song Lyrics: Turning your favorite song lyrics into a photo caption can be a great way to convey the post's mood or message.
Hashtag: Including hashtags in your caption can boost the visibility of your post and connect it to a larger audience on the platform.
Quotes: Let's not forget about quotes, guys! Quotes can be a fun way to add some personality to your post or inspire your audience.
Personal story: Sharing a personal story as a caption to your post can help you connect with your audience on a more personal and human level.
Adding Emojis: Emojis can help bring life to the post, make it more playful, and add emphasis or emotion to your caption.
Note: Captions are supposed to be brief, clear, and understandable. Captions should help your audience understand your post more and engage with them.
Fun City Captions To Include In Your Posts:
For The City Of Love: Paris!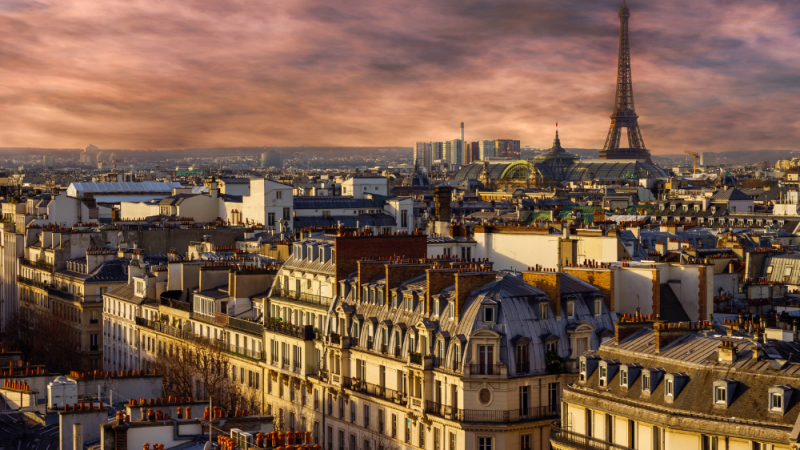 Ah, Paris. My favorite city and my favorite place to fall in love. Paris oozes that rich, potent energy that makes you want to move around as much as possible.
From the mesmerizing sightings to the drop-dead food and wine, Paris is a city that I can truly not explain with words, and I shouldn't even try to.
There are so many captions I can think of, yet nothing can really describe how I feel about this city.
But I will help you post the perfect caption for the city of love. Here are my favorite quotes:
"You had me at Bonjour."
"I like the Eiffel Tower because it looks like steel and lace." - Natalie Lloyd.
"When good Americans die, they go to Paris." - Oscar Wilde.
"Paris is always a good idea"- Audrey Hepburn.
"A walk about Paris will provide lessons in history, beauty, and the point of life." - Thomas Jefferson.
"Just add three letters to Paris, and you have paradise."
"A bad day in Paris is still a good day anywhere else."
"We'll always have Paris."
"When Paris sneezes, Europe catches a cold."
"The objects of which Paris folks are fond– literature, art, medicine, and adultery."- Mark Twain
"I see London. I see France."
"London is a riddle. Paris is an explanation."
"If you're going to be sad, you might as well be sad in Paris." - Blair Waldorf, Gossip Girl.
"There is but one Paris, and however hard living may be here, and if it becomes worse and harder even – the French air clears up the brain and does good-a world of good." - Vincent Van Gogh.
"Though you might leave Paris, Paris never really leaves you."
"It's Paris. You don't come here for the weather."
"Secrets travel fast in Paris." - Napoleon Bonaparte
"Paris is not a city; it's a world."
https://www.youtube.com/watch?v=kFzViYkZAz4
For The City That Never Sleeps: New York!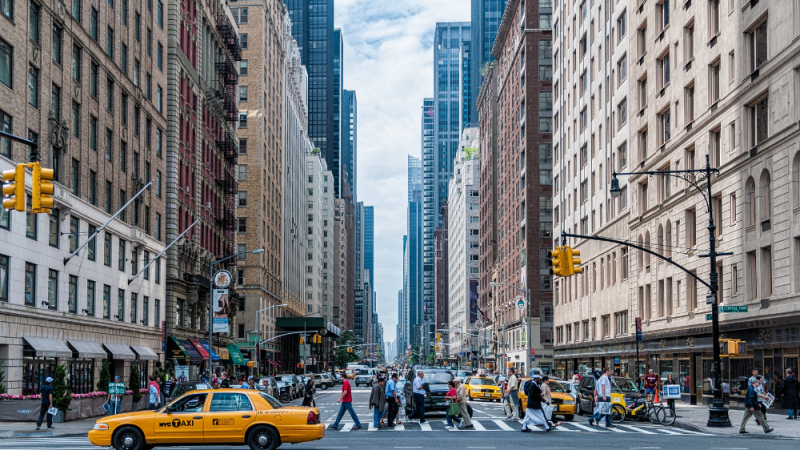 New York is one of the busiest cities in the world. Even late at night, there are stores and food trucks open that are always happy to greet you with a smile. It really is the concrete jungle where dreams are made of.
The city never sleeps, as there is always something to see and do, from visiting world-renowned museums to trying diverse cuisine, shopping, or even looking at luxury boutiques. Whether you're a local or a tourist, New York offers an unforgettable experience.
"A city so nice, they named it twice!"
"Enjoying every New York minute."
" I want to live as many lives as there are in New York."
"Meanwhile, in New York"
"Welcome to the concrete jungle!"
"Concrete jungle where dreams are made of."
"New York, it puts a spell on you."
"Sleepless nights and city lights."
"I'm in a New York state of mind."- Billy Joel.
"This isn't a fairytale. It's New York City."- Alex Flinn
"Either you love New York, or you are wrong."
"A hundred times I have thought: New York is a catastrophe, and fifty times: it is a beautiful catastrophe."
"The only people who can afford to be artists in New York are rich."
"I don't like Los Angeles. The people are awful and terribly shallow, and everybody wants to be famous, but nobody wants to play the game. I'm from New York. I will kill to get what I need."- Lady Gaga.
"If a man can live in Manhattan, he can live anywhere."
https://www.youtube.com/watch?v=le1QF3uoQNg
The Windy City: Chicago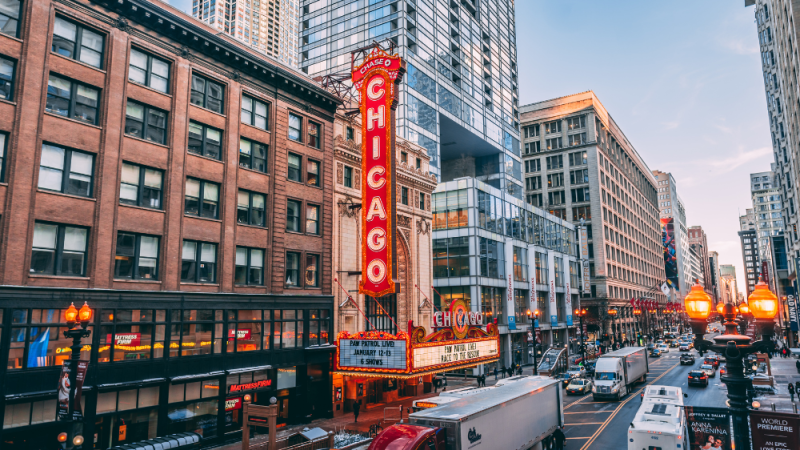 Hugged by the shimmering shores of Lake Michigan is the windiest of the cities - Chicago. This is a metropolis filled with history, different cultures, and lots and lots of architecture.
Chicago is truly a place to be inspired by. Savor the city's famous deep-dish pizza, a delectable treat that has become a staple of Chicago's culinary scene. Whether you're a local or just visiting, this city will never disappoint.
"Eventually, I think Chicago will be the most beautiful great city left in the world."
"Theater in Chicago will always be my first love."
" I adore Chicago. It is the pulse of America."
"Chicago food is a wiener!"
"Chicago stole a pizza, my heart."
"My first day in Chicago, September 4, 1983. I set foot in this city and just walking down the street, it was like roots, like the motherland. I knew I belonged here."- Oprah Winfrey.
" I miss everything about Chicago except January and February."
https://www.youtube.com/watch?v=Y_8mUx4VOmo
The Sin City: Las Vegas!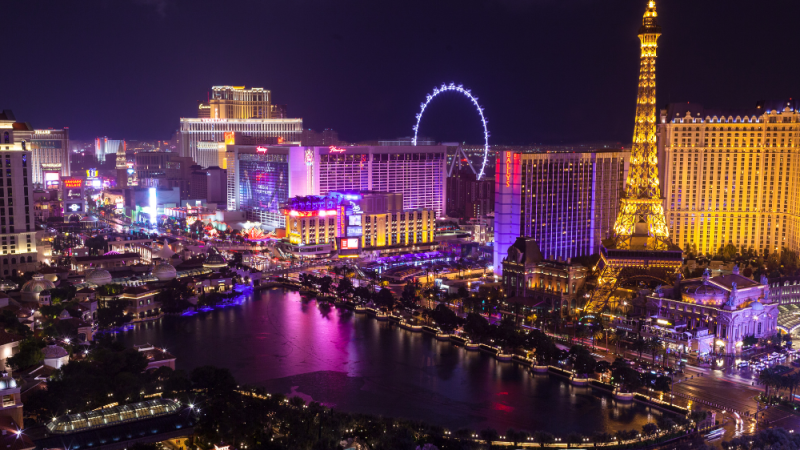 Whether you're seeking a wild night out or a relaxing escape, Las Vegas offers something for everyone, all set against the breathtaking Nevada desert. Las Vegas captures everyone's attention with its bright lights, non-stop parties, and high-stakes casinos.
Whether you like it or not, you are going to have the time of your life in this magical, unrealistic city.
"What happens in Vegas, stays in Vegas,"
"Vegas isn't a city. It's its own magical world,"
"VEGAS BABY!" - Joey Tribbianni
"Viva Las Vegas."
"Ready, set, Vegas!"
"Life is a gamble."
"Sometimes I think I need to get crazy. Go to Vegas!"- Chris Pine.
"I hate Disneyland. It primes our kids for Vegas!"- Tom Waits.
"No one thinks Las Vegas is real; it is an illusion, but visitors willingly suspend disbelief and pretend."
"The secret of Vegas is that money is boring. Hence all the bluster.
"I apologize in advance for my behavior in Las Vegas."
https://www.youtube.com/watch?v=ui0EgRsFVN8
The City Of Flowers And Sunshine: Los Angeles
Welcome to the city of angels. A place where it's always flip-flop season, a place you will always feel like you're on vacation, a place that will always warm your heart.
From the iconic Hollywood sign to the Walk of Fame, Los Angeles is a city that has captivated the world with its shining lights and endless opportunities.
You can explore the very diverse neighborhoods, and you will realize just how much each has its unique personality.
Do you feel like going for a swim? Look no further. Venice beach is just around the corner. So, you can grab your sunnies and sunblock and feel the sand between your toes.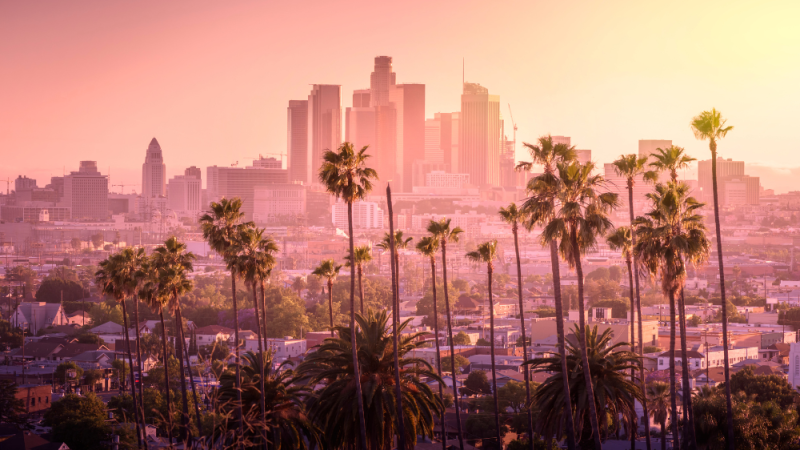 "In a golden state of mind."
"If you can't go to heaven, Los Angeles is the next best thing."
"Just here to get my star."
"Keep your eyes on the stars and your feet on the ground."
"West Coast, best coast."
"Los Angeles makes the rest of California look authentic,"
"In Los Angeles, you can have the city life and feel like you're on holiday at the same time."
"Everything moves a little quicker in Los Angeles."
"Los Angeles is not a town full of airheads. There's a great deal of wonderful energy there." - Alan Rickman.
"California dreaming"
"You can't buy happiness, but you can buy a trip to Los Angeles."
"Just here for an In-n-Out burger."
"Stay in your west coast magic!"
Living my best life in one of the best cities in the world.
https://www.youtube.com/watch?v=N-aK6JnyFmk
The Golden City: San Francisco
I feel like I'm cheating on Paris when I'm typing this, but, if there's any place I would visit to feel the diverse culture and flavors through food, it is San Francisco.
In San Francisco, food is more than just a need for sustenance. It is an art form. If you've ever been to The Golden City, I am sure you have tried the legendary sourdough bread and their unexplainable street food.
And when the night falls, the city transforms into a nightlife scene like a painting. You can always hear soft music filling the air.
"I left my heart in San Francisco."
"Took bae to San Fran for the day."
"When the Painted Ladies match your OOTD."
"Falling in love one cable car ride at a time."
"Paradise found by the bay."
"Up in San Francisco, where the forest meets the bridge."
"Living with a golden state of mind."
One day if I go to heaven… I'll look around and say, 'It ain't bad. But it ain't San Francisco.'"
"San Francisco in shades of blue, a city in a dream, and I was filled with a tremendous yearning to live."
https://www.youtube.com/watch?v=7I0vkKy504U
Conclusion
Captions play an important role in providing context to your Instagram posts. They can also describe your emotions, engage followers, and help you express yourself in a creative way.
Thinking of a creative caption can help increase engagement for your posts, make them more visible, and of course, with all that, build a stronger online persona and presence.
You can craft your captions in whichever way you'd like. Whether it's a funny caption, a deep, meaningful quote, or a song lyrics, the right caption can make all the difference in a post and add some value to the content you create.
Looking for some eye-catching, cute stickers to add to your stories? We have some ideas to help you find them! Check out our article about 21 Cute Instagram Stickers Names for 2023.