Emilija Anchevska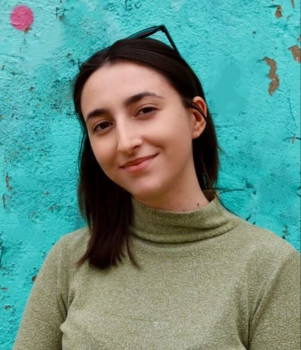 Instagram captions set the tone for your entire Instagram profile. Are you a minimalist looking for one-word Ig captions, or are you someone with a feisty personality looking for fire Instagram captions to help convey your nature?
Either way, captions are a crucial part of your profile as they boost your already perfect image.
In today's post, we will pay attention to the classy Instagrammers out there and give them 50 elegant captions for Instagram that can be copied and pasted right away.
Classy Captions for Your Instagram Posts
Captions on Instagram can help showcase your personality, values, and taste and set the tone for your social media presence.
They can also help you build a consistent brand image by giving your followers an idea of what type of content they can expect from you.
Additionally, well-written, sophisticated captions can elevate your photos on a crowded platform like Instagram and make them stand out.
"Creating a life I love, one memory at a time."
"Chasing sunsets and good vibes."
"Forever chasing light and love."
"Making every moment count."
"Life is too short for bad vibes."
"Classy, sassy, and a bit smart-assy."
"Elegance is not standing out, but being remembered."
"I have a passion for life and all its beautiful moments."
"The best things in life are the people we love, the places we've been, and the memories we've made along the way."
"I may not have it all together, but together we have it all."
"Life is beautiful; let's capture the moments."
"Take me to the place where life is beautiful."
"Creating memories that will last a lifetime."
"The world is a canvas; make it a masterpiece."
"Life is not about waiting for the storm to pass; it's about learning to dance in the rain."
"Classy, never trashy, and a little bit sassy."
"Adding a touch of class to your feed."
"Life is like a camera; focus on the good times, develop from the negatives, and if things don't work out, take another shot."
"Life is too short to waste time on things that don't make you happy."
"Making every day an adventure."
"A life well-lived is the best revenge."
"The world is your oyster; go make some pearls."
"Life is like a book; some chapters are sad, some are happy, and some are exciting. But if you never turn the page, you will never know what the next chapter holds."
"Making the most of every moment."
"Take a sip of life; it's delicious."
"Life is not about finding yourself; it's about creating yourself."
"The greatest things in life are the people we love, the places we've been, and the memories we've made."
"I am not a morning person, but I am a coffee person."
"Life is a journey; make the most of it."
"Find beauty in the simple things."
"Take a moment to stop and smell the roses."
"Life is too short to be anything but happy."
"Travel, because life is too short to stay in one place."
"Life is a balance of holding on and letting go."
"Find joy in the journey."
"Life is too short to waste time on people who don't appreciate you."
"Take risks, live life, and never look back."
"Life is too short to wait for things to happen; make them happen."
"Find happiness in the little things."
"Take time to make your soul happy."
"Life is too short to be anything but yourself."
"Find peace in the chaos."
"Take a step back, breathe, and enjoy the view."
"Life is too short to stress over things you can't control."
"Find your own path and make it a beautiful one."
"Take a moment to appreciate the little things."
"Classy, sassy, fifty, and fabulous."
"Be a girl with a mind, a woman with attitude, and a lady with class."
"Born to stand out."
"Too glam to give a damn."
"This Queen doesn't need a King."
"Good friends are the chocolate chips in the biscuit of life."
"Keep calm and stay classy."
"She acts like summer and walks like rain."
Why should you add captions on Instagram?
Somebody once said:
"A picture is worth a thousand words, but you need words to say that, right?"
No matter how great your pictures look and how skillfully you pose to look happy, unbothered, and comfortable, a caption can clarify your intention and help you communicate the message effectively.
Furthermore, using captions has proven to increase the engagement of your posts, which is crucial for the posts to go viral.
🥰 In addition, captions about cities are always fun and stylish. So, take a look at our list of the best Instgaram city captions.
How to come up with your own classy captions?
You can always quote a famous person and use their thoughts to boost your images; however, writing your own can make them authentic and unique.
But how do you come up with a classy caption?
Choose words that are meaningful, poetic, and convey emotion. Adjectives like "beautiful," "elegant," "refined," and "sophisticated" can help set a classy tone.
A simple, well-written caption can convey sophistication and elegance. Try to avoid using slang, emojis, or excessive punctuation.
Think about the story behind the photo and how you can convey that in a few words.
Consider using humor, puns, or a different point of view to stand out from the crowd.